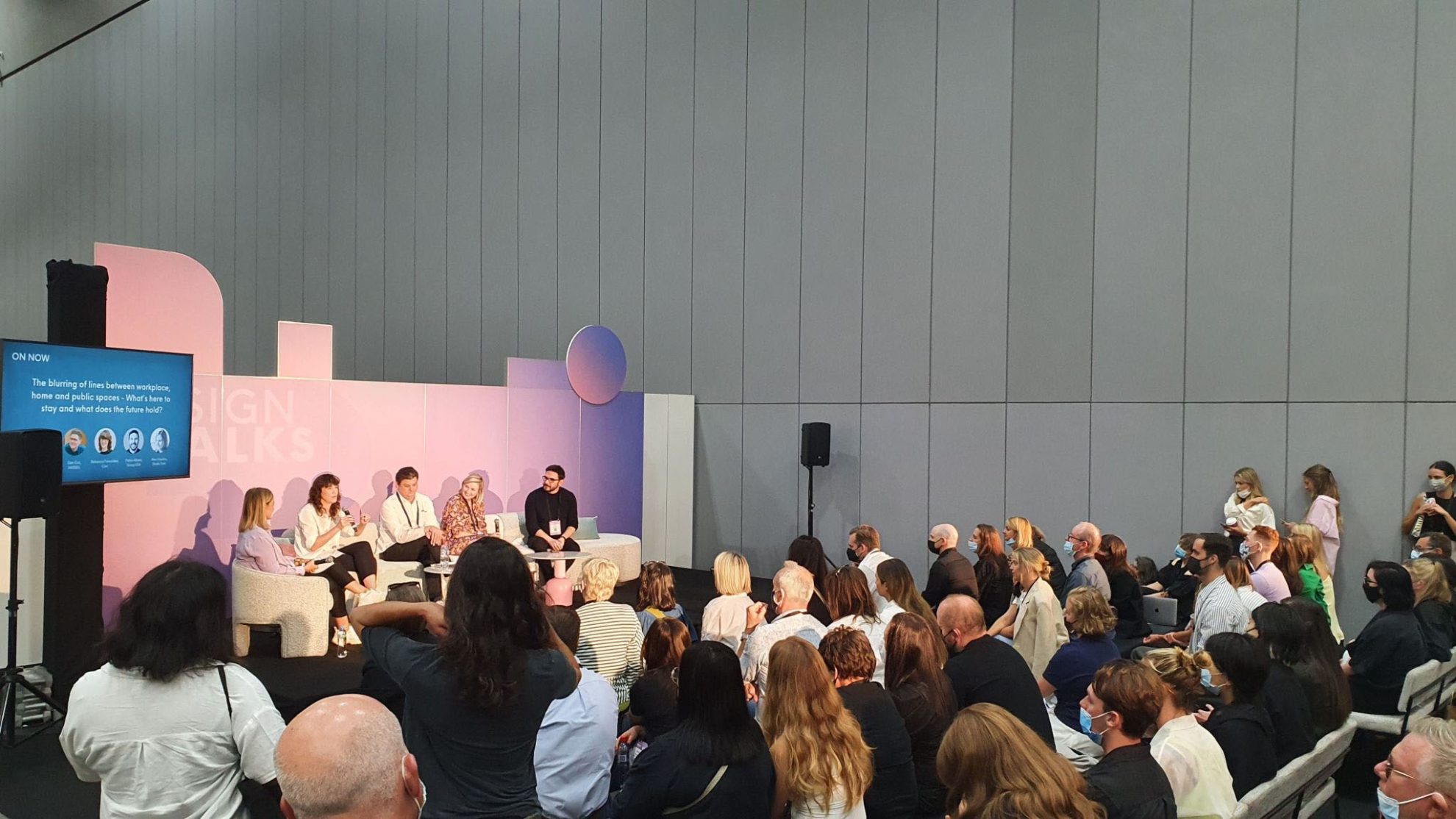 The pandemic has given rise to new and wonderful changes in workplace design, but what's here to stay and what does the future hold?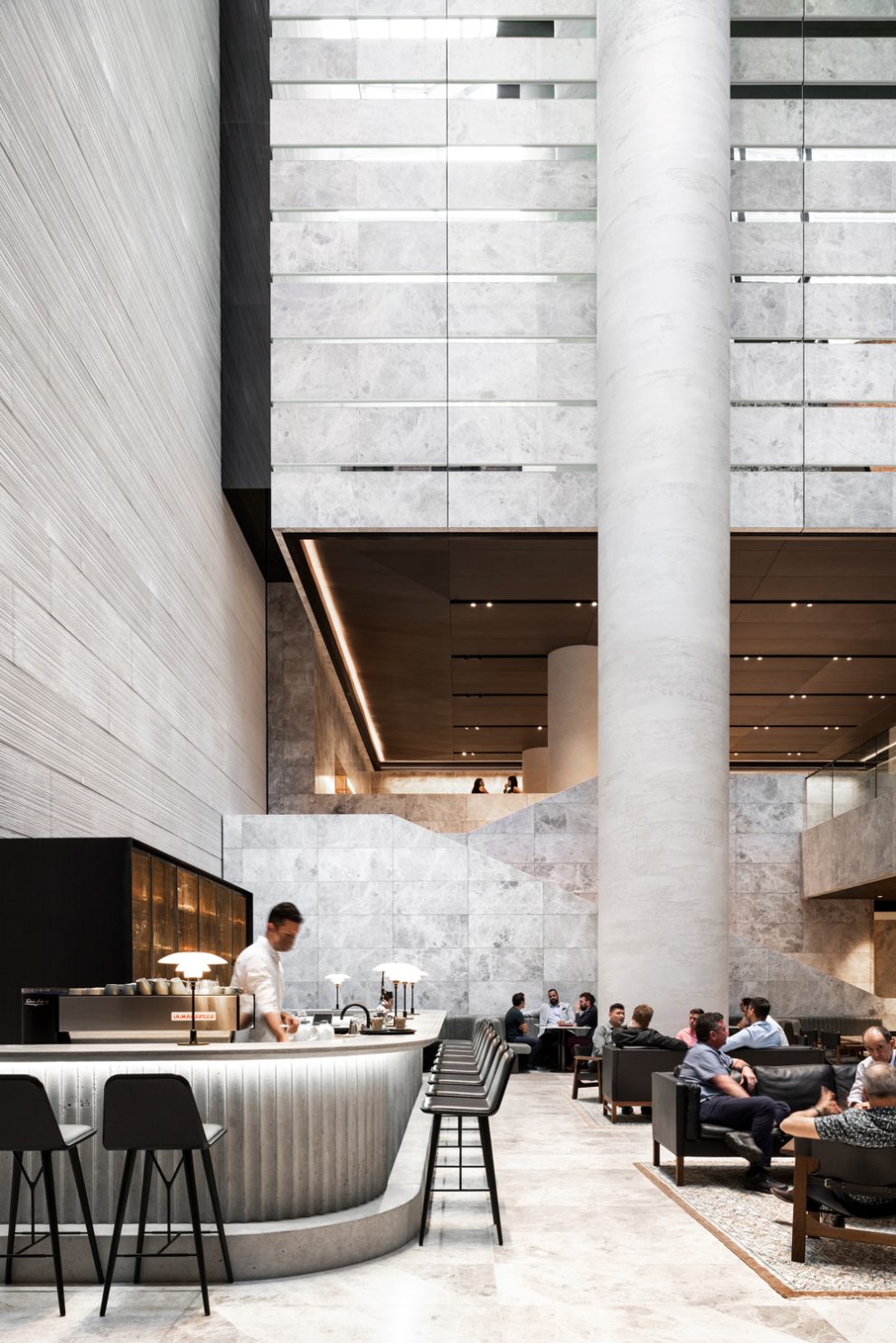 As part of the Denfair 'Speaker Series',  Associate Director Rebecca Trenorden and her workplace industry peers: Alex Hopkins from Studio Tate, Angela Ferguson from Futurespace, Dan Cox from Hassell, and Pablo Albani from GSA, had a rich conversation about our current workplaces and the blurring of lines between workplace, home and public spaces.
Here are five key takeaway messages from the session.
The need for social connection
The Covid experience has put a lens on the need for social connection in the workplace more than ever. Here we see the growing importance of culture, where the workplace is not just about tasks, it's a place that supports people and life. People are wanting more: they want a place to network, to meet, to showcase and to escape. In terms of amenities, people are wanting green open-air spaces, and facilities to look after their health and families.  They want a village.
A new calm
As workplace designers we are noticing there are post-Covid anxieties that need to be addressed to encourage and support people back into the office. People found comforting ways to cope with the pandemic through the safety of their own homes. We need to find ways to create office spaces that can feel as calming as being in your home. Understanding the sensory aspects of the workplace is a big part of this. Catering for places within the workplace that offer respite and reprieve are equally as important as creating spaces for collaboration and socialsing.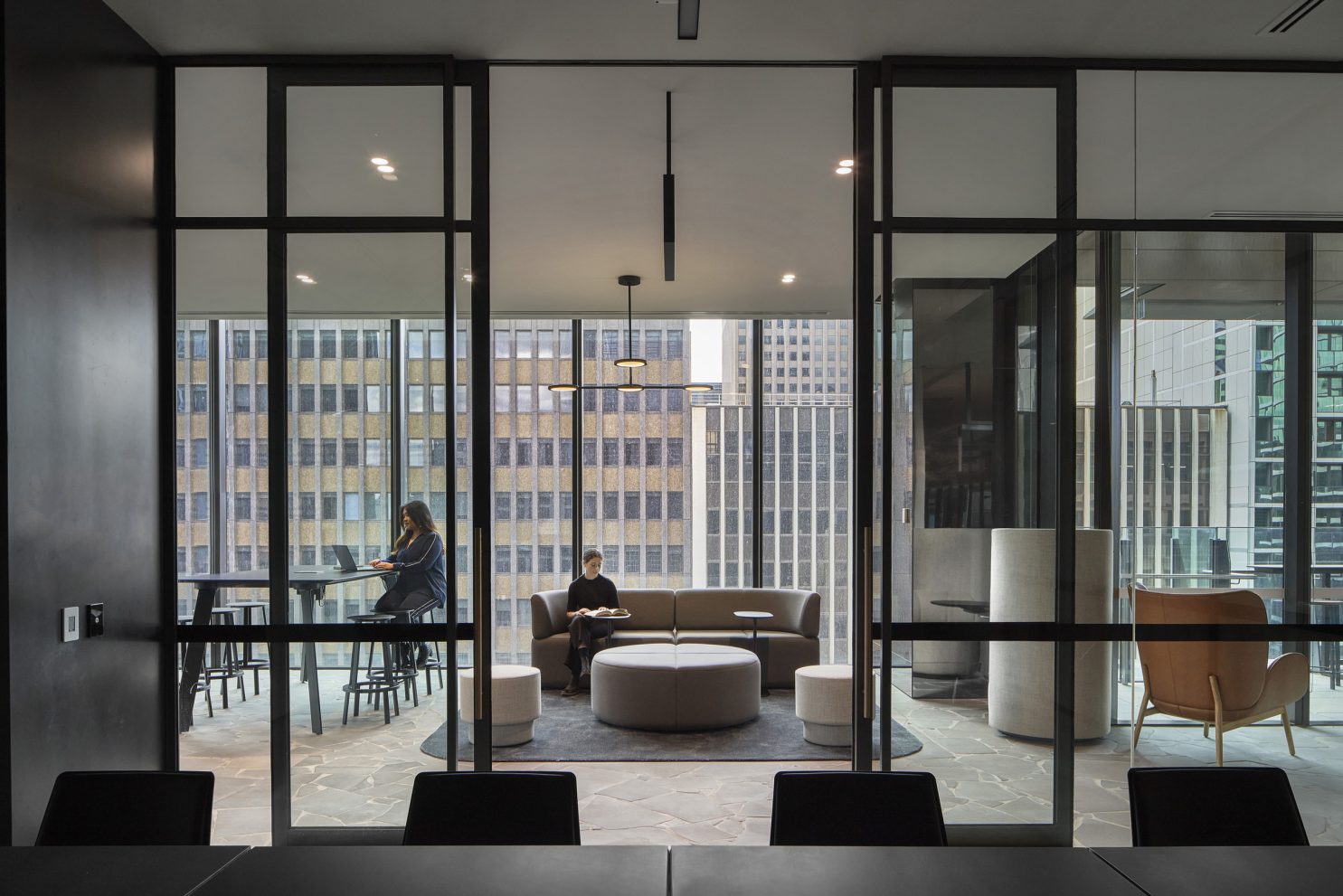 Our workplaces shape our identities
The pandemic saw our home lives and work lives blur together. We lost boundaries. This had a wonderful effect of humanising us at work where we were seen, perhaps for the first time, in our private space. On the flipside, returning to the office has reminded us of the identity our workplace provides us. It offers separation from the person we are at home. This helps create an important definition and routine we've all lacked. In this way, workplaces are more important than ever.
Unexpected lessons
Listening to employees and understanding what they enjoyed about working from home can help us as designers shape the workplace to better suit our teams' needs. An unexpected lesson has been the approach to designing office toilets. Appreciating the physical and acoustic privacy and separation of home toilets, people enjoyed using their own bathrooms while working from home. When looking to improve the workplace experience, designers are looking to recreate this experience at work. The same goes for workplaces introducing further home features into the office, such as a full kitchen offering, lounge areas, or even decompression spaces or nap zones.
Future vision
The future is more complex, blurred and nuanced. Therefore, the environments need to adapt to how we live, which means greater choice, greater amenity and a greater awareness of ourselves, our planet and each other.
Thank you to Alex, Dan, Pablo, Rebecca, and our moderator, Angela, for this insightful and meaningful discussion.
Read more about the future of workplace and the rise of third spaces.