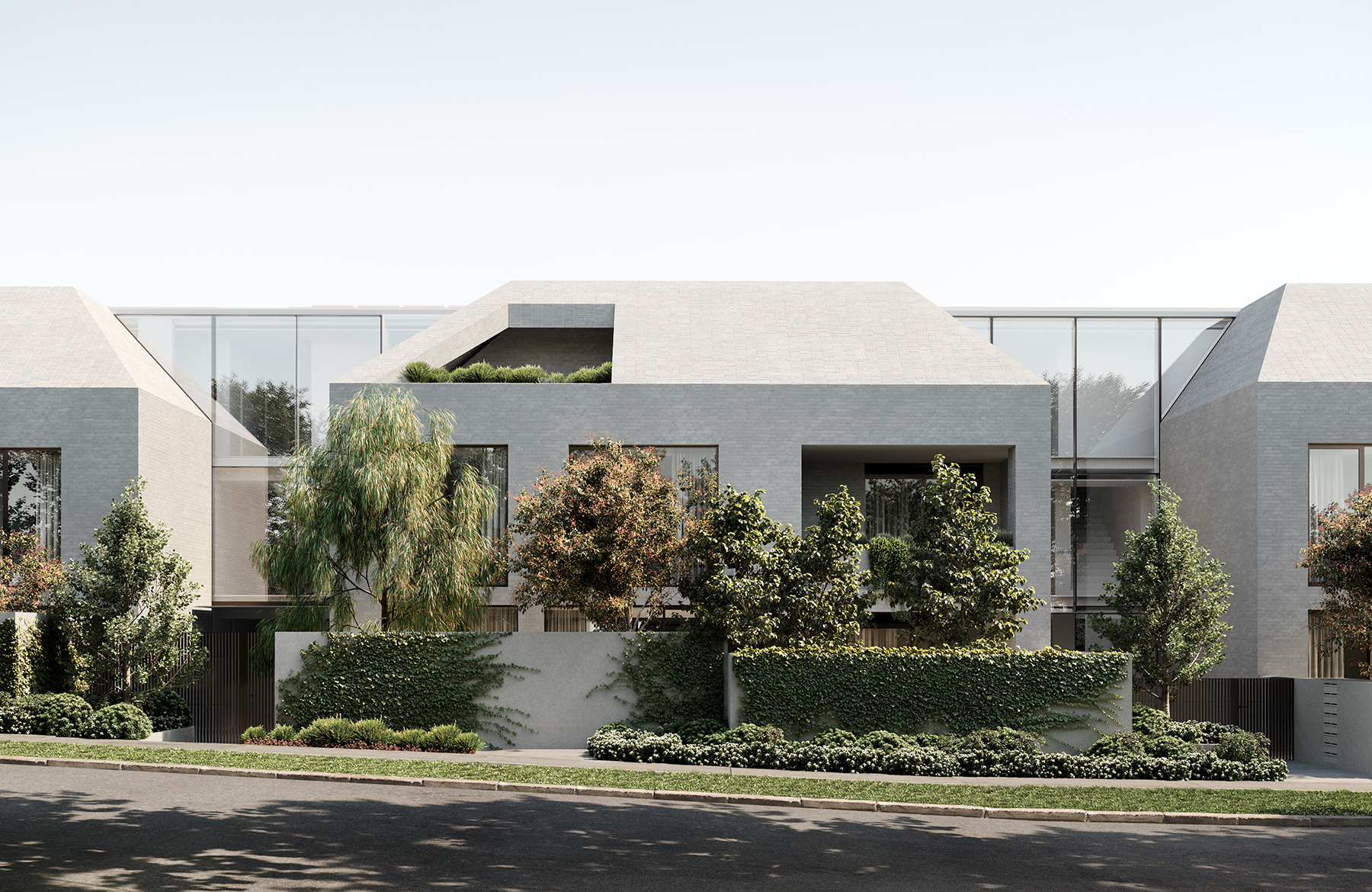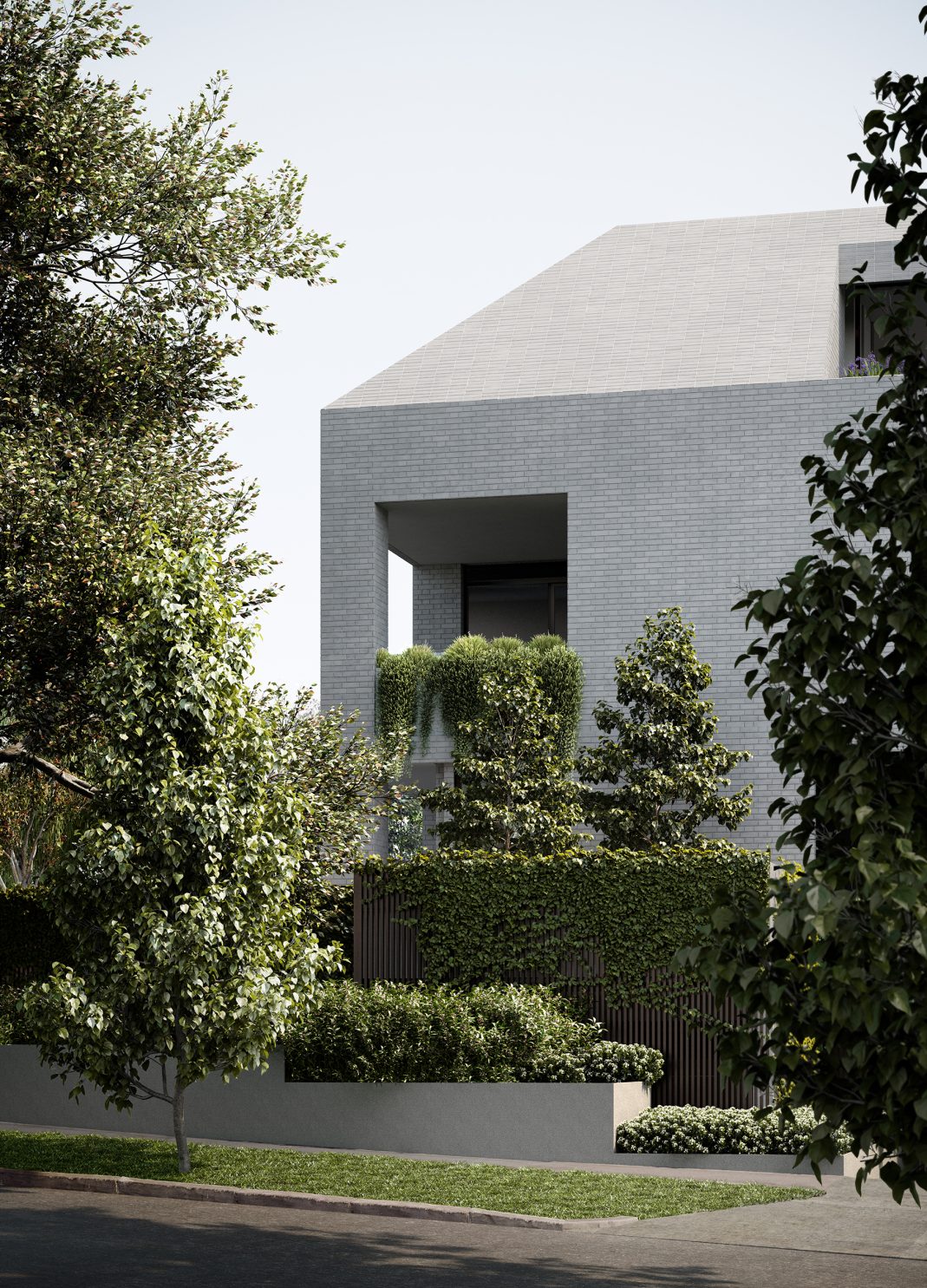 The main thoroughfare of Toorak Road, Kooyong, called for a design that catered to both privacy and sound shielding. Mansard responds to these constraints by pulling the apartments back from the street and establishing thoughtful seclusions to create a comfortable oasis within.
Developed by BonYan, the boutique residential scheme is defined by its handsome sloping roofline – a contemporary interpretation of the historic mansard roof that offers extra internal space. The façade's brickwork wraps up the roofline and omits the use of shingles. The effect is a monolithic structure, noted with a slight variation in colour tone to signify the angle shift.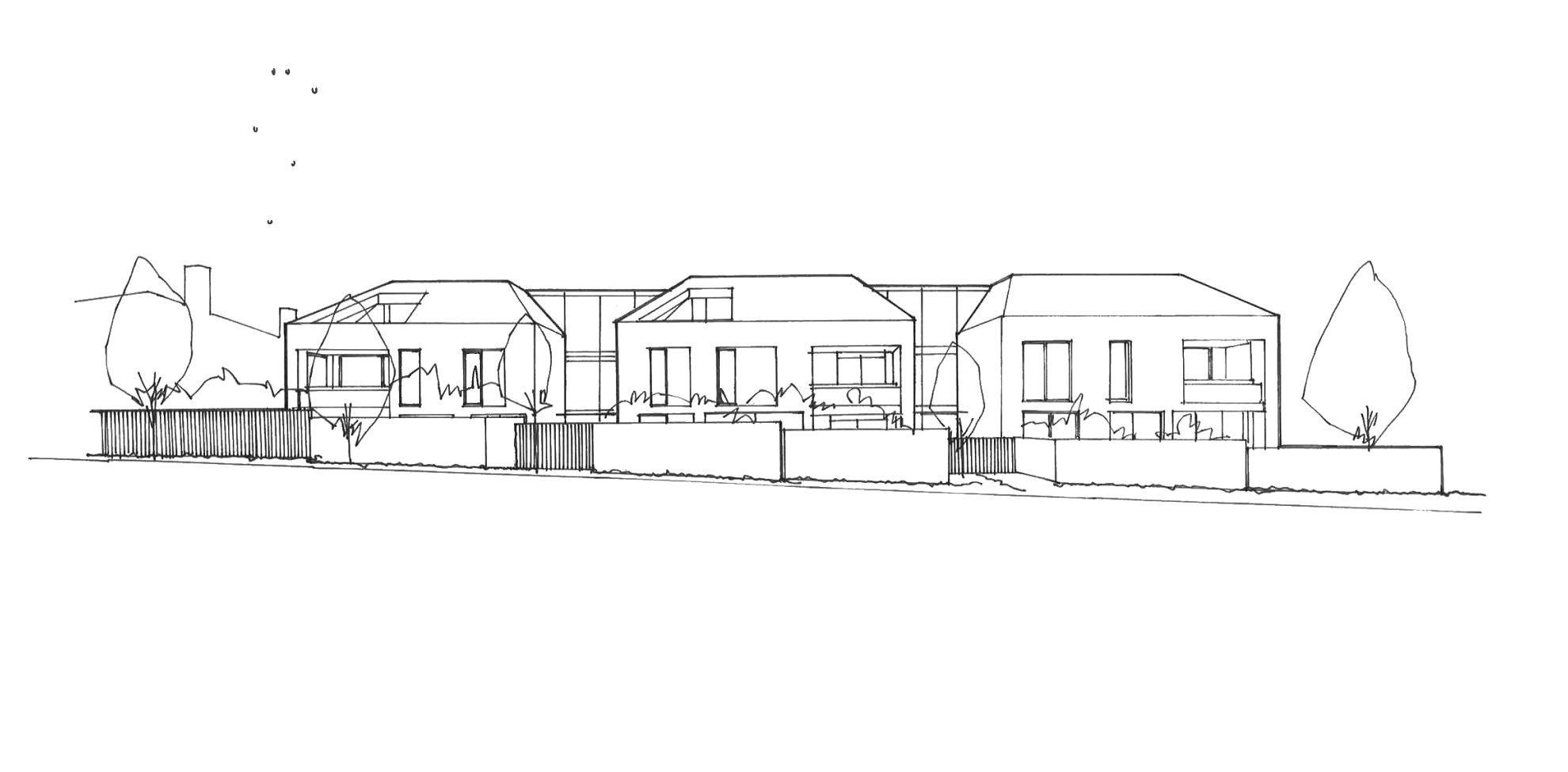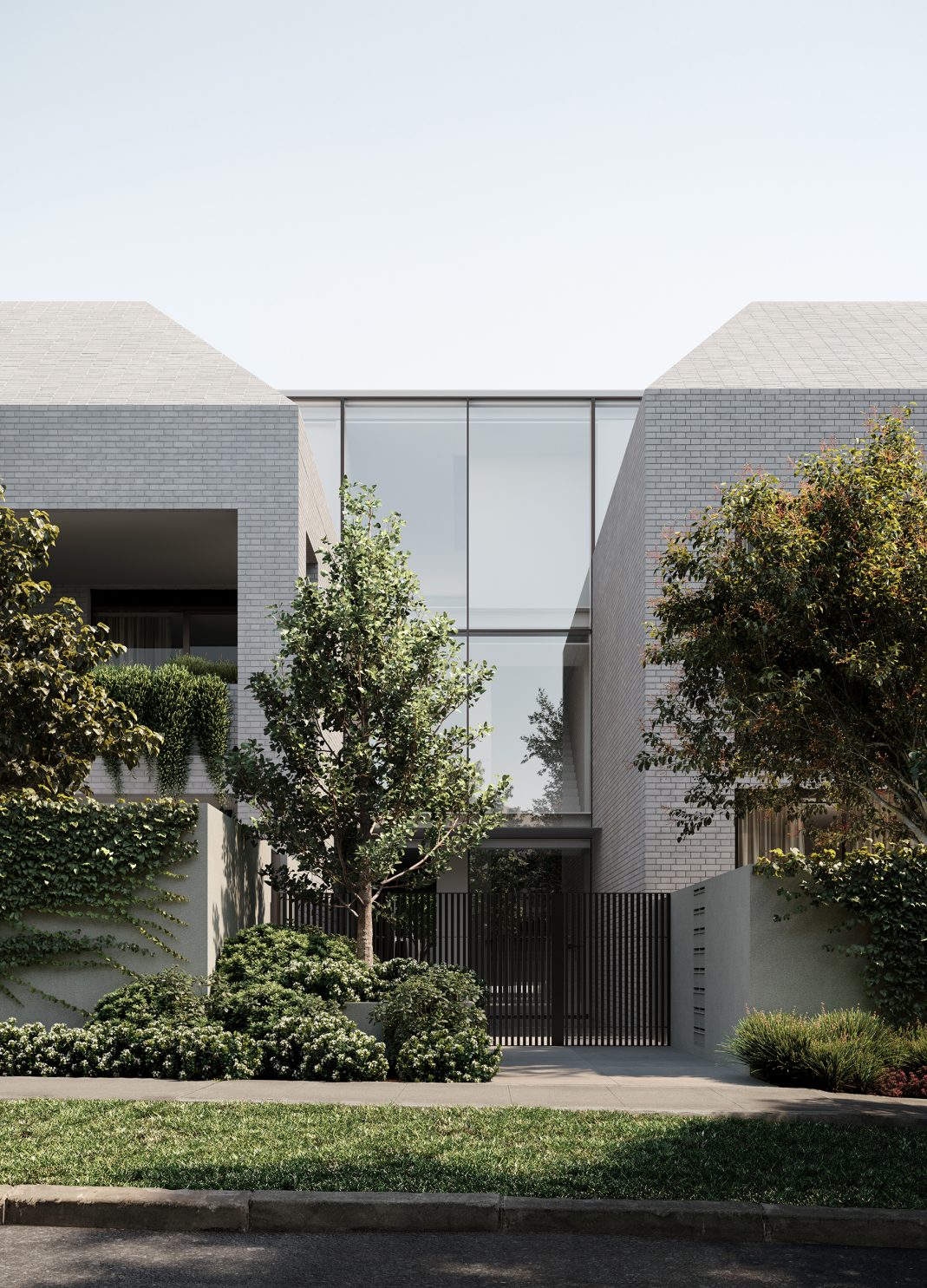 Carved out terraces partially tuck beneath the roofline, where greenery softens the robust form. Important to the design was offering each residence with a private terrace or balcony.
There are two separate entrances, along with two corresponding lifts, enabling the flow of residents and guests to be halved to offer a more private arrival and departure experience. Reflection ponds greet residents in the foyer, which further enhances the abundance of natural light flooding in from the large glazing panel and skylight.
Mansard is an expression of quiet elegance and solid build form. The design, consulting and engineering teams were given the task of creating thoughtful details and living flow to elevate the owners' daily experience."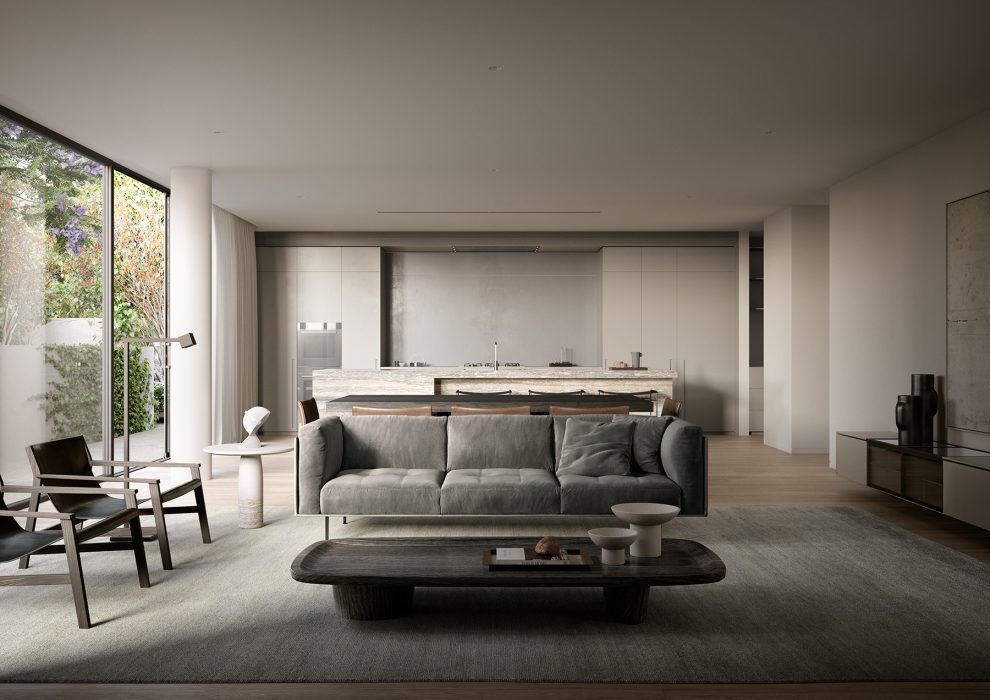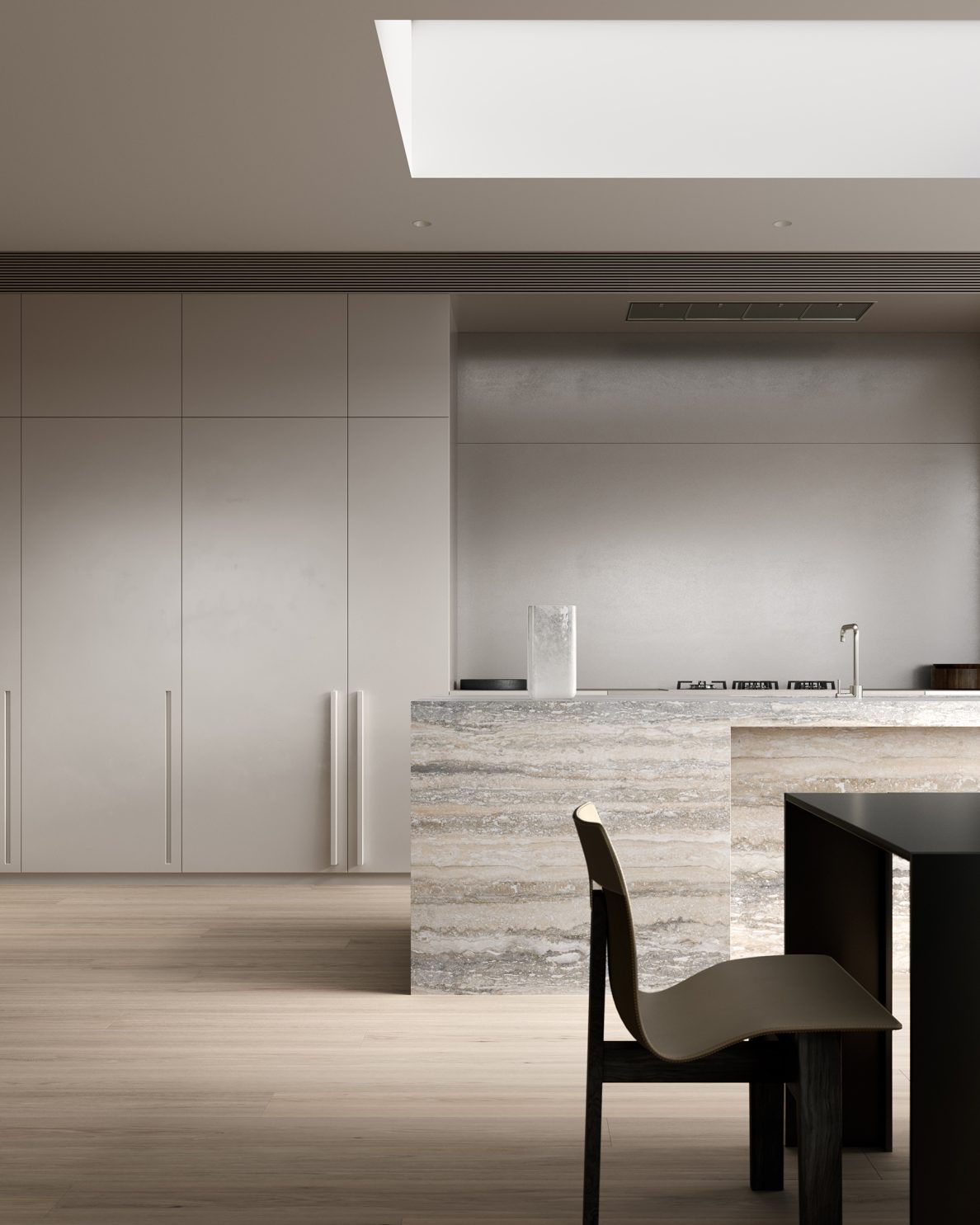 The carved cut outs of the mansard roofline are reflected internally, taking shape as feature skylights across kitchens, bathrooms and ensuites.
The residences are flushed with soft greys and muted blues that further continue the architecture's inherent colour palette. Ocean travertine is the hero material in the living spaces and materialises the fireplace, kitchen island bench, bathrooms and the main bedroom dressing bench.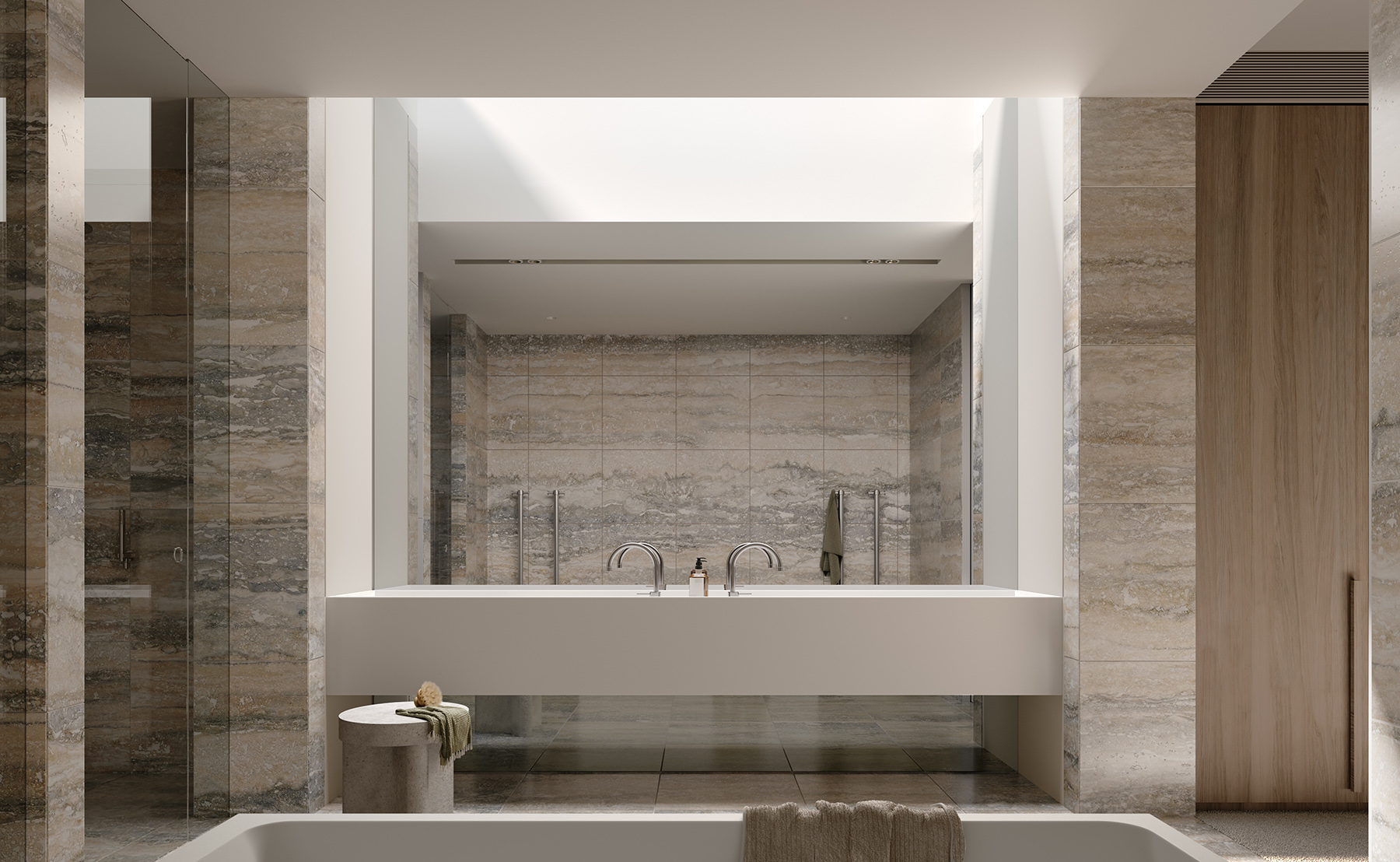 The soft tonal qualities of the chosen stone, timber and applied finishes create a sense of calm and luxuriousness."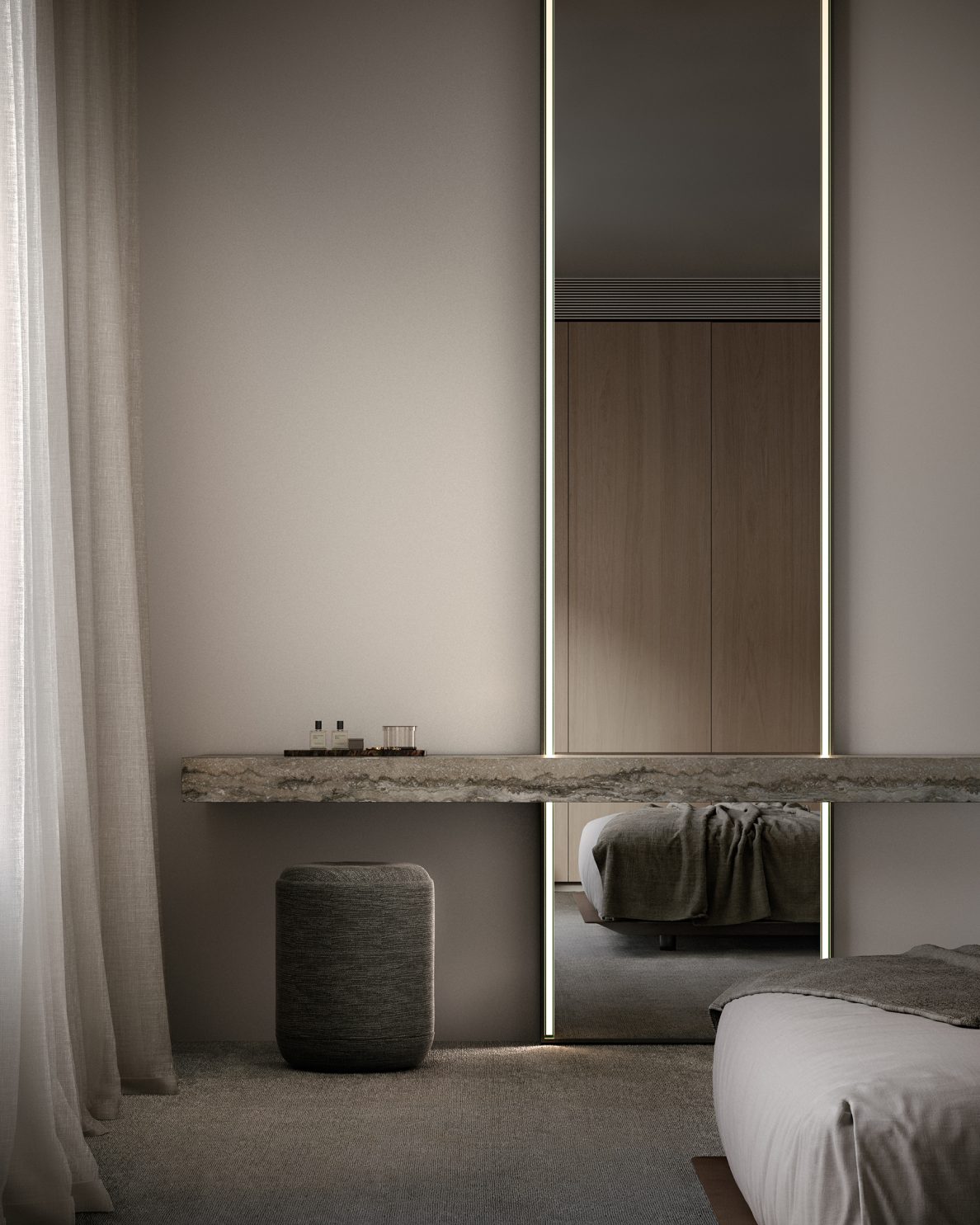 Floating elements, such as the metal bar joinery illuminated by LED lights and the stone ledges in the bedrooms, create a lightness among the series of solid forms. Details such as these compare and contrast the inherent qualities of the chosen materials, hinting at the subtleties of refined quality.
The cool tones of the joinery and stone is given relief via soft carpet in the bedrooms and warm timber throughout the remaining spaces.  High mirrors and hidden joinery cupboards enable the bathrooms to feel expansive and luxurious alongside custom Corian stone basins and floor-to-ceiling ocean travertine.
A shared basement is provided for all residents, while upgraded apartments include extensive private garages.
Mansard reflects a considered design that prioritises craftsmanship and luxurious materials, supporting the belief that quality is in the detail.