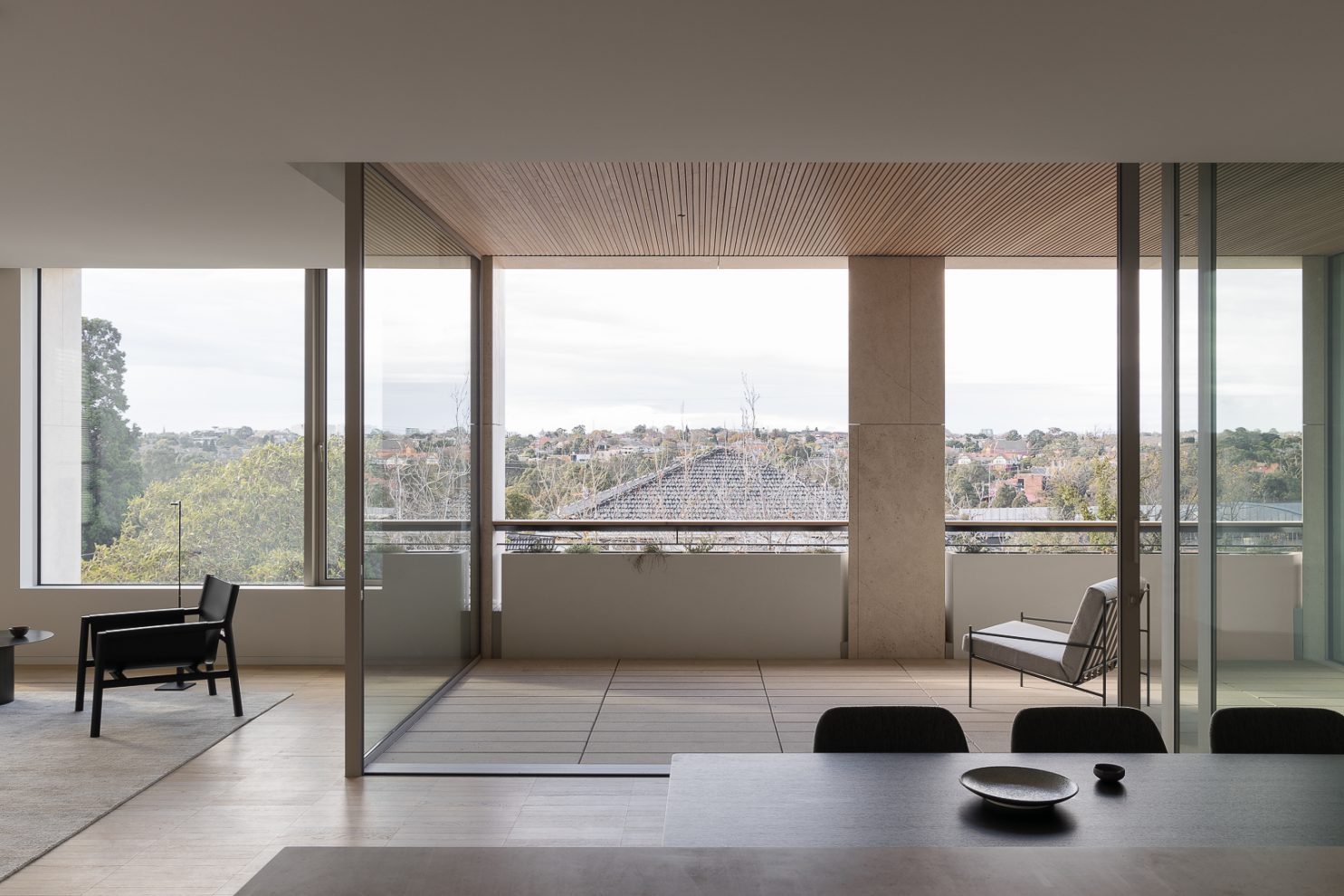 Modern living has been redefined through the highly considered residences of Heyington, developed by Sterling Global. Set in the highly sought-after suburb of Toorak, just a stone's throw from Melbourne's most prestigious schools and amenities, the boutique multi-residential project is all about elevated luxury.
The 12 residences are all three-bedroom apartments, measuring between 165-square-metres and 320-square-metres, reflective of a generously sized house within a well-appointed, spacious apartment. Heyington sits comfortably over four levels, a scale that references the heritage of Toorak's streetscape. The façade projects grandeur through its scale and proportion, as is expected from a project of this nature and locale.
The exterior is clad in Portuguese limestone and render with detailed timber soffits, creating a luxurious and warm welcoming. The tone and quality of the materiality are crucial in reflecting the character and generosity of a home to the residences and encapsulates our ethos of inciting feeling and emotion through design.
The high-end apartment project, which is encased in a Portuguese limestone, exudes luxury with each of the 12 residences featuring large room throughout, floor-to-ceiling windows, gallery-style hallways and triple aspects."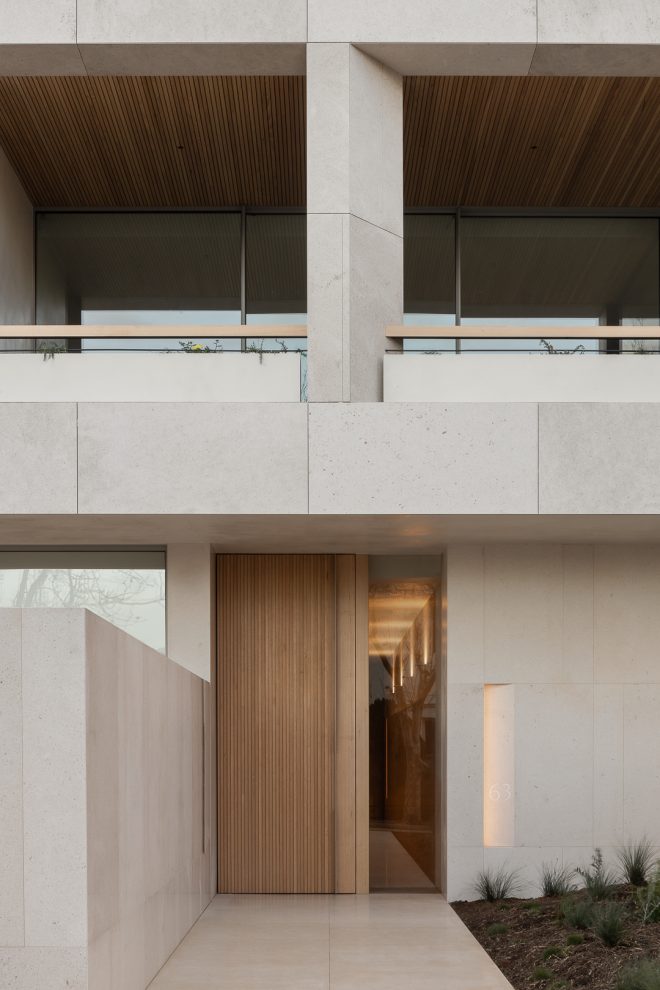 Passing through the front door into the lobby, a feature artwork hangs on the back wall by Melbourne-based artist Ryan Hoffmann. The work is part of an ongoing collection, called AIR paintings made up of abstract forms where the shapes and colours are derived from the sky.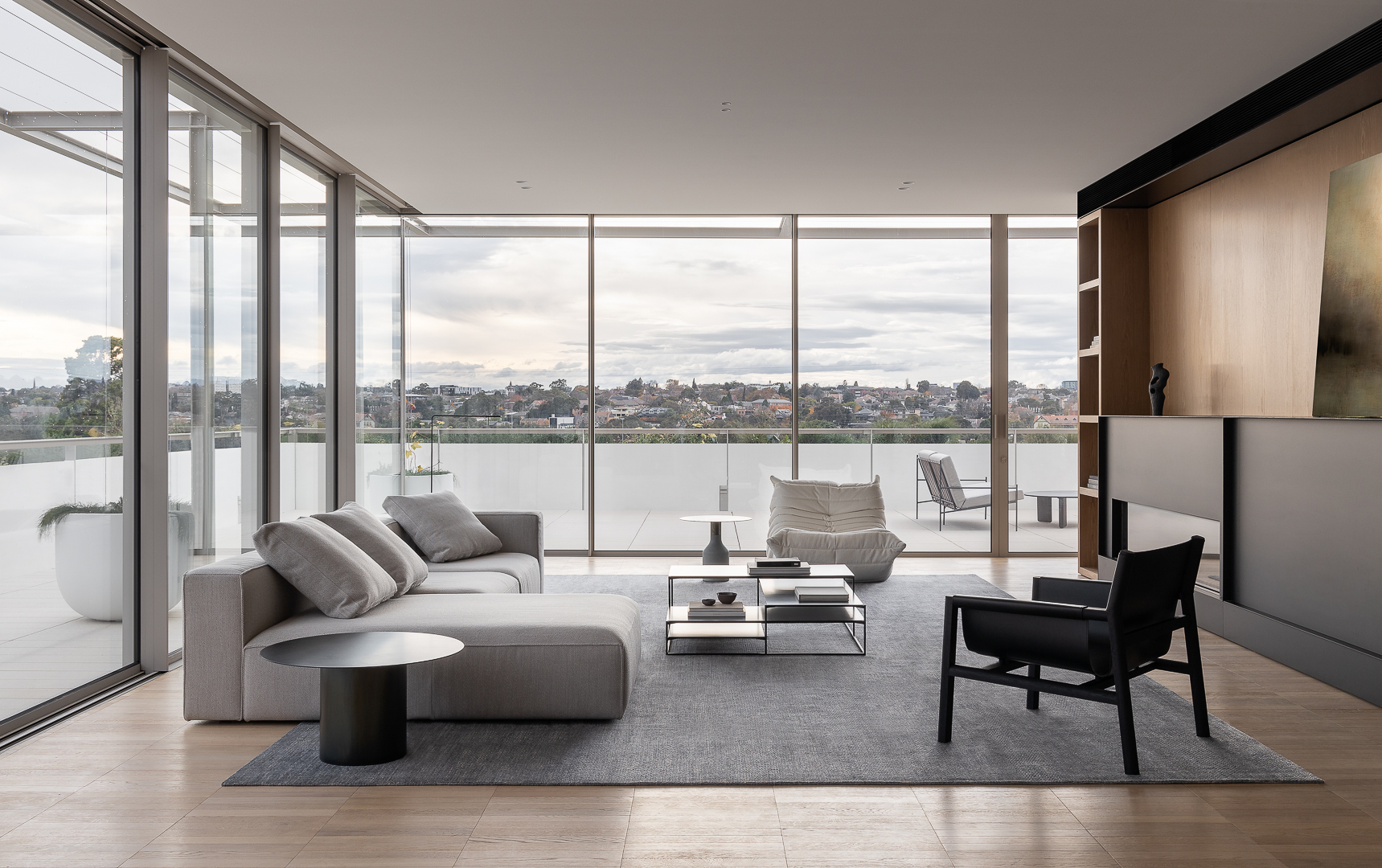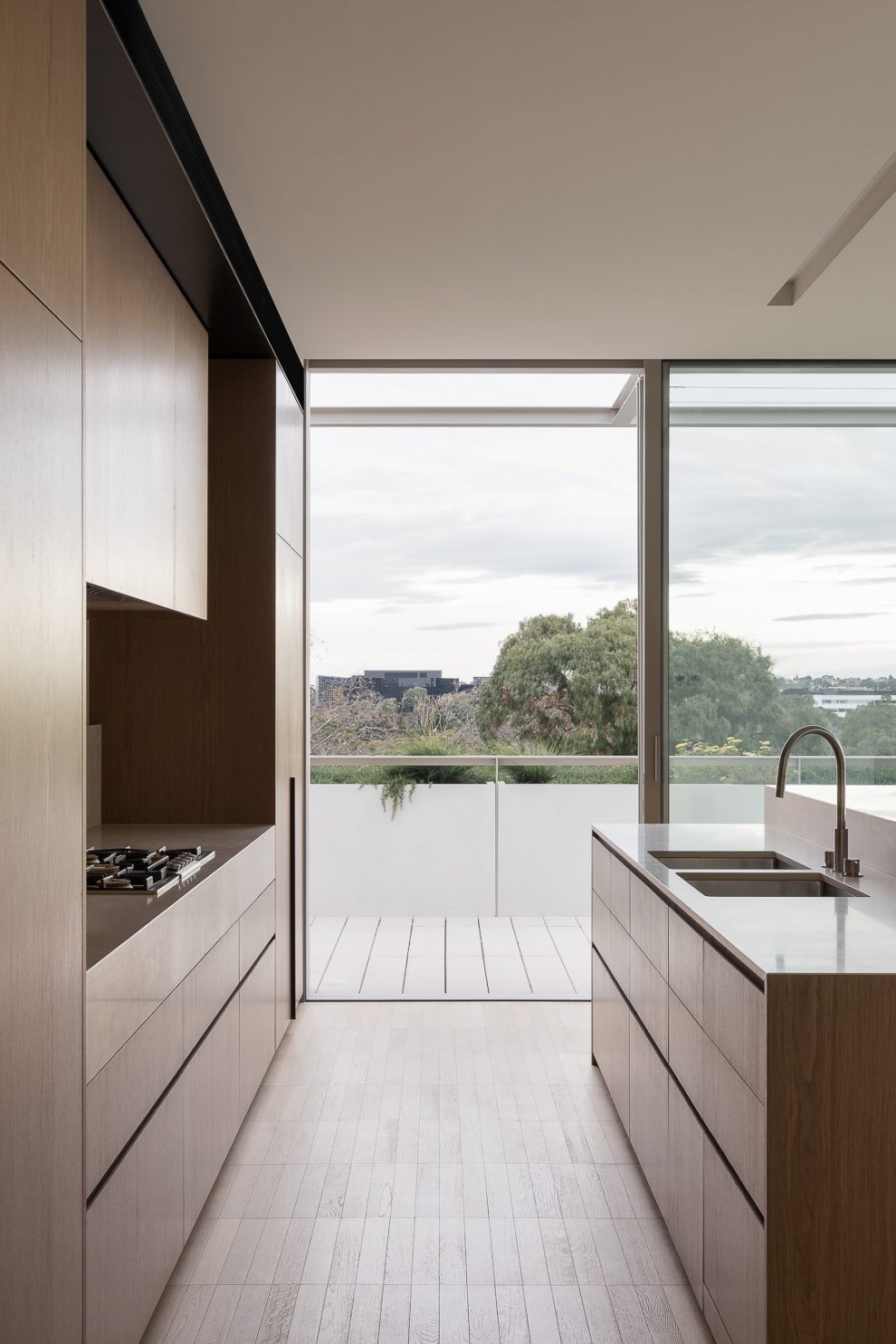 Bringing nature and greenery into the fold, the apartments have been appointed with a rich landscape, designed in collaboration with Acre Studio. The varied planting scheme further strengthens the feeling of Heyington as a sanctuary.
In addition to the landscaping considerations, nature is also brought into the interiors through expansive, floor-to-ceiling windows across multiple aspects, a detail we've ensured every apartment has. The generously wide corridors are strategically aligned with glazed openings to maximise long views across the plan to landscape.
Heyington proves that apartment living is not about sacrifice, rather elevated living.
Heyington reformulates modern apartment living through its sophisticated design and an acute understanding of how to instil a sense of home."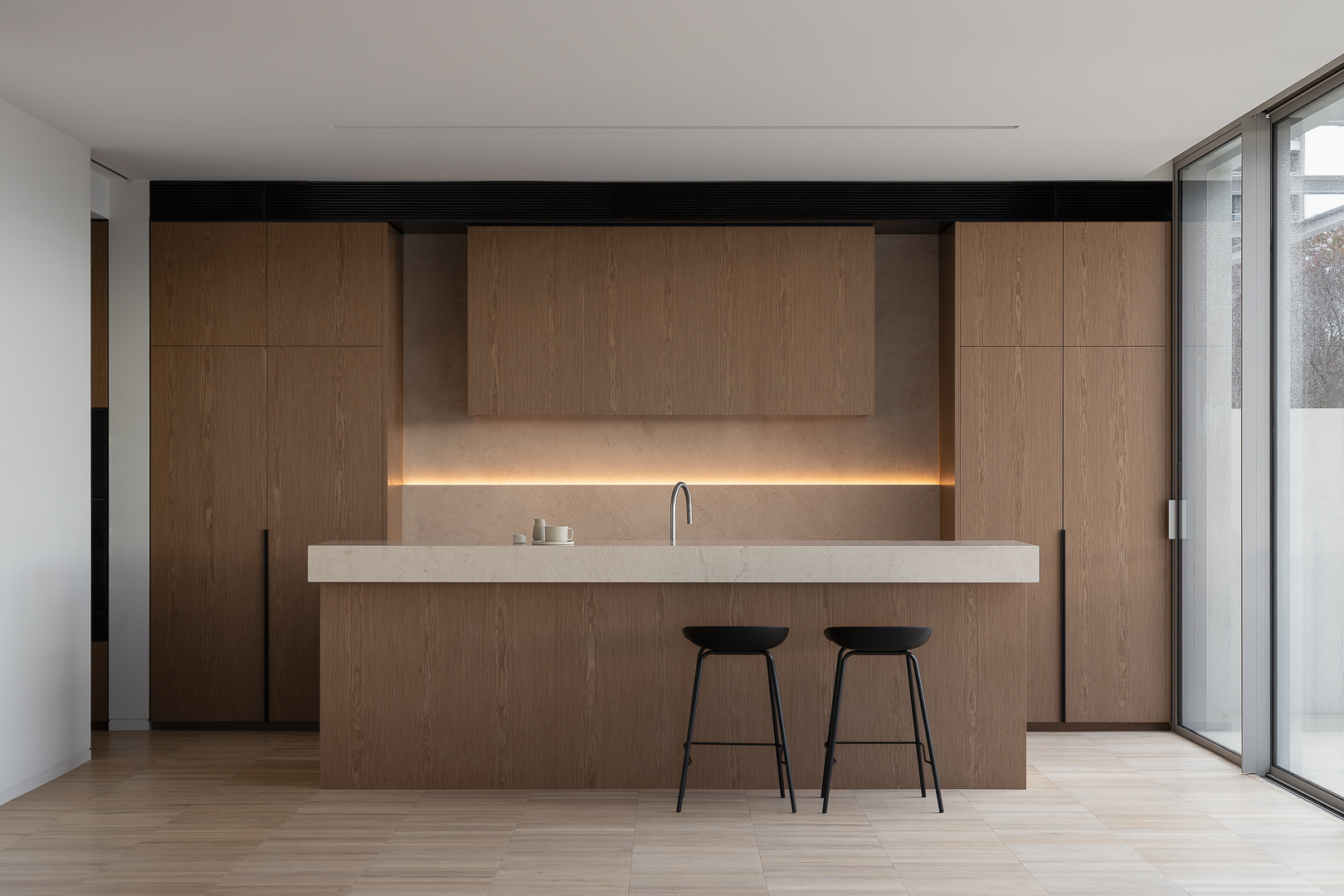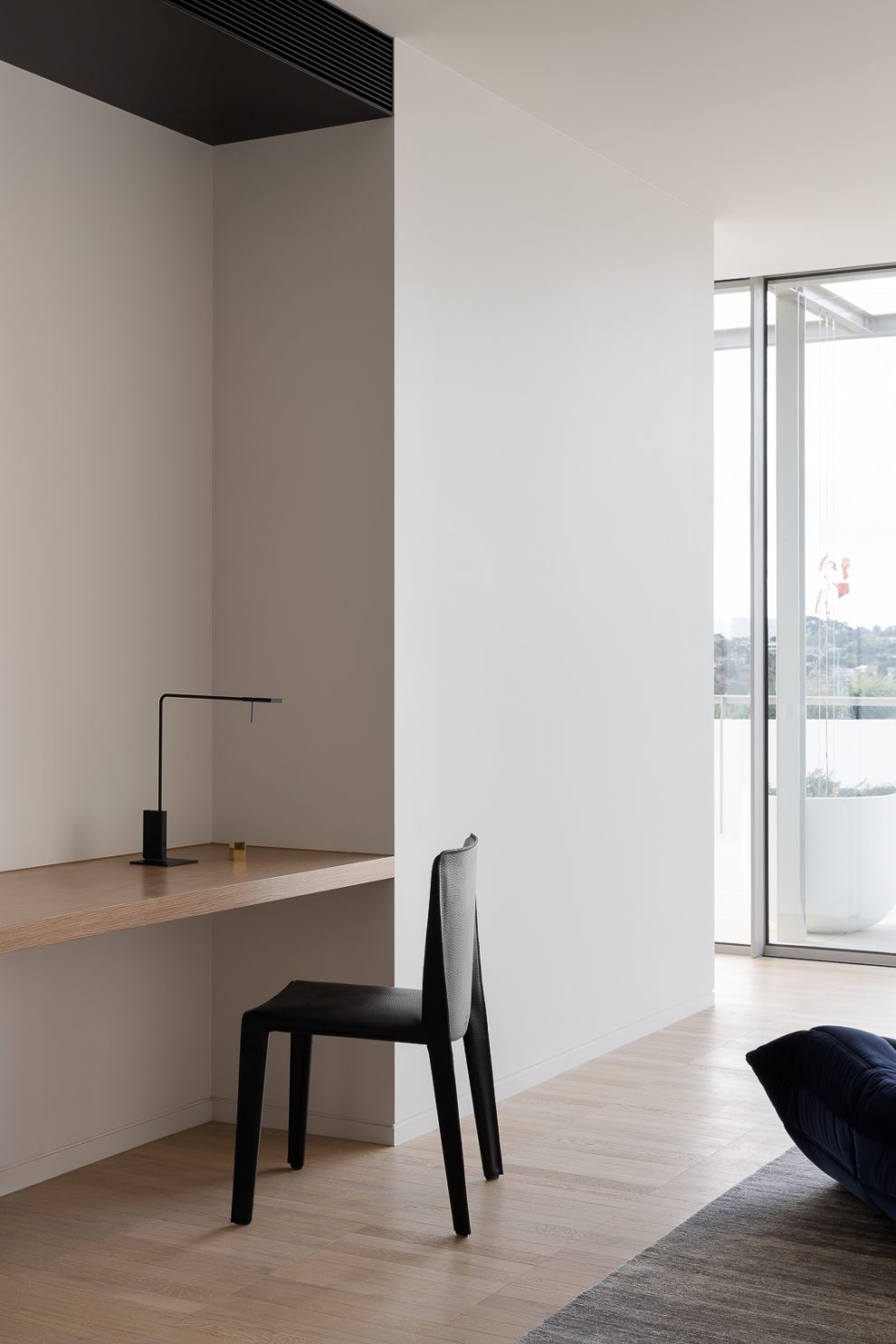 The interior palette is a continuation of the exterior, including luxurious natural stone and timbers, ensuring longevity and timelessness.
Each apartment includes a range of luxury features, from the gas fireplace with integrated entertainment joinery at the heart of the home, right down to the seamless internal pivot doors. Ample space for entertaining is accommodated, whereby consideration for a spacious kitchen, scullery, dining room and generous terraces easily welcomes guests and extended families.
Many of the apartments have extras such as generously proportioned laundry rooms, studies, secondary living spaces, and bespoke cabinetry, all which contribute to the apartments' house-like feeling.
A quietly sophisticated multi-residential project that embodies a crisp, strong and clear design direction. The restrained palette of colours invites the focused sense of calm and luxury that pervades the interiors."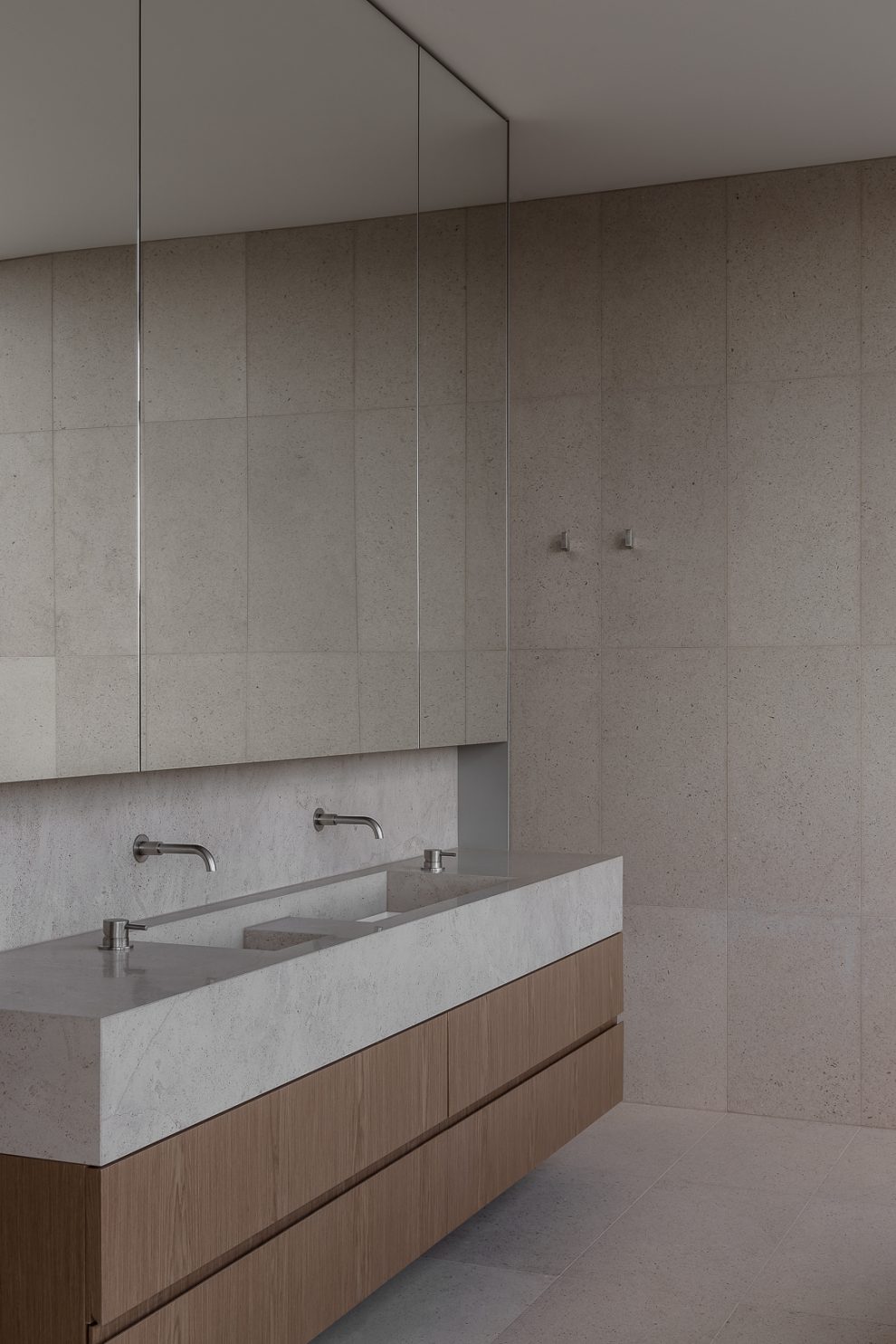 The primary ensuites offer a spacious shower, freestanding bath and custom double vanities, a detail signifying luxurious comfort. Several of these ensuites and adjoining primary bedrooms look out to wide terraces and landscaping, connecting the residents' personal space to nature and daylight.
Read about Heyington winning IDEA Awards 2022 prize for multi-residential interior design. 
There is an overarching sense of calmness to Heyington. This is underpinned by focused views to nature through the expansive finely framed glazing, as well as the careful balance between natural and artificial light."