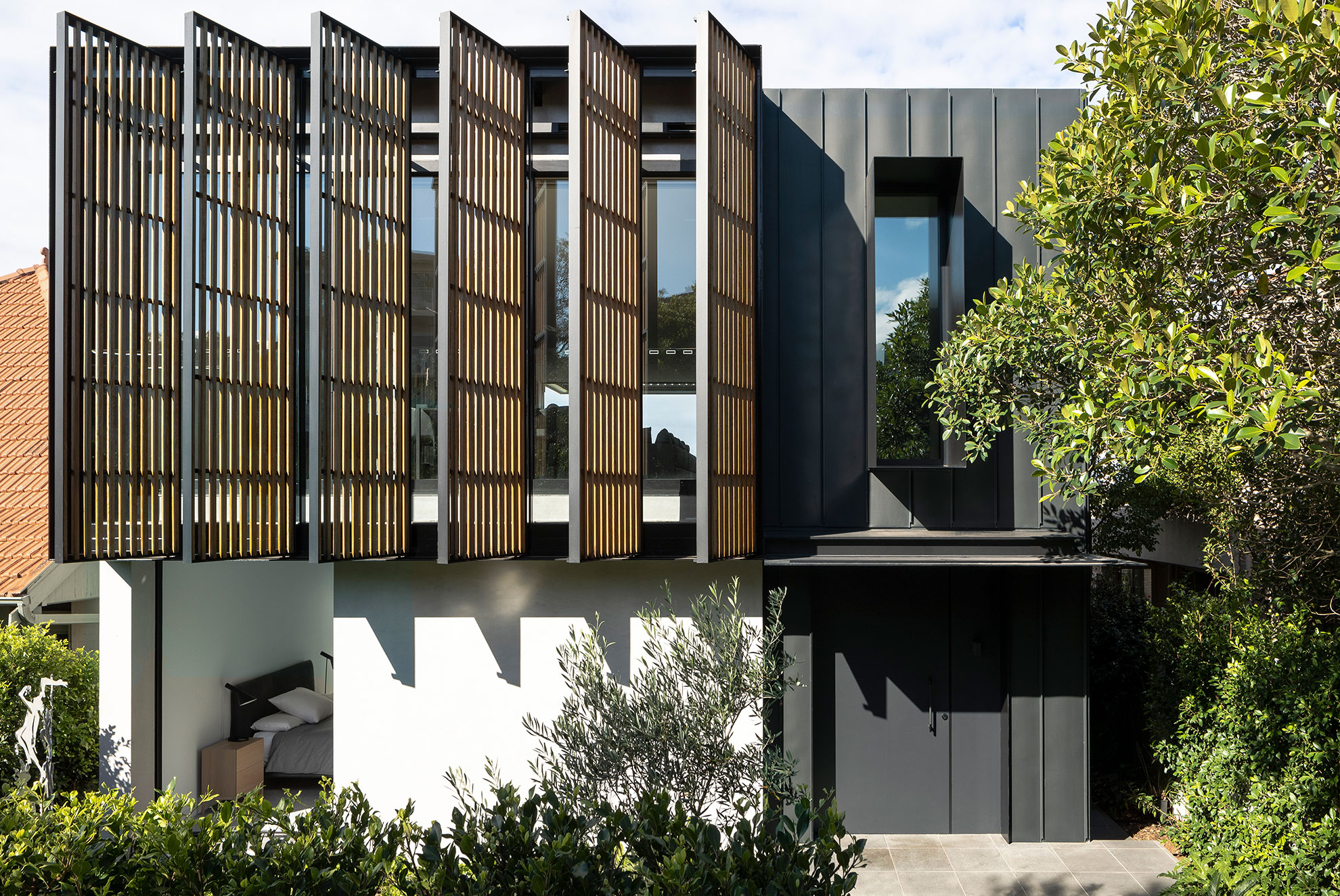 Acquired by the owners with the view to renovate, the client brief was irrefutably to convert the fragmented house into a timeless contemporary three-bedroom home, embracing the serenity of space and captivating vistas afforded by its physical location.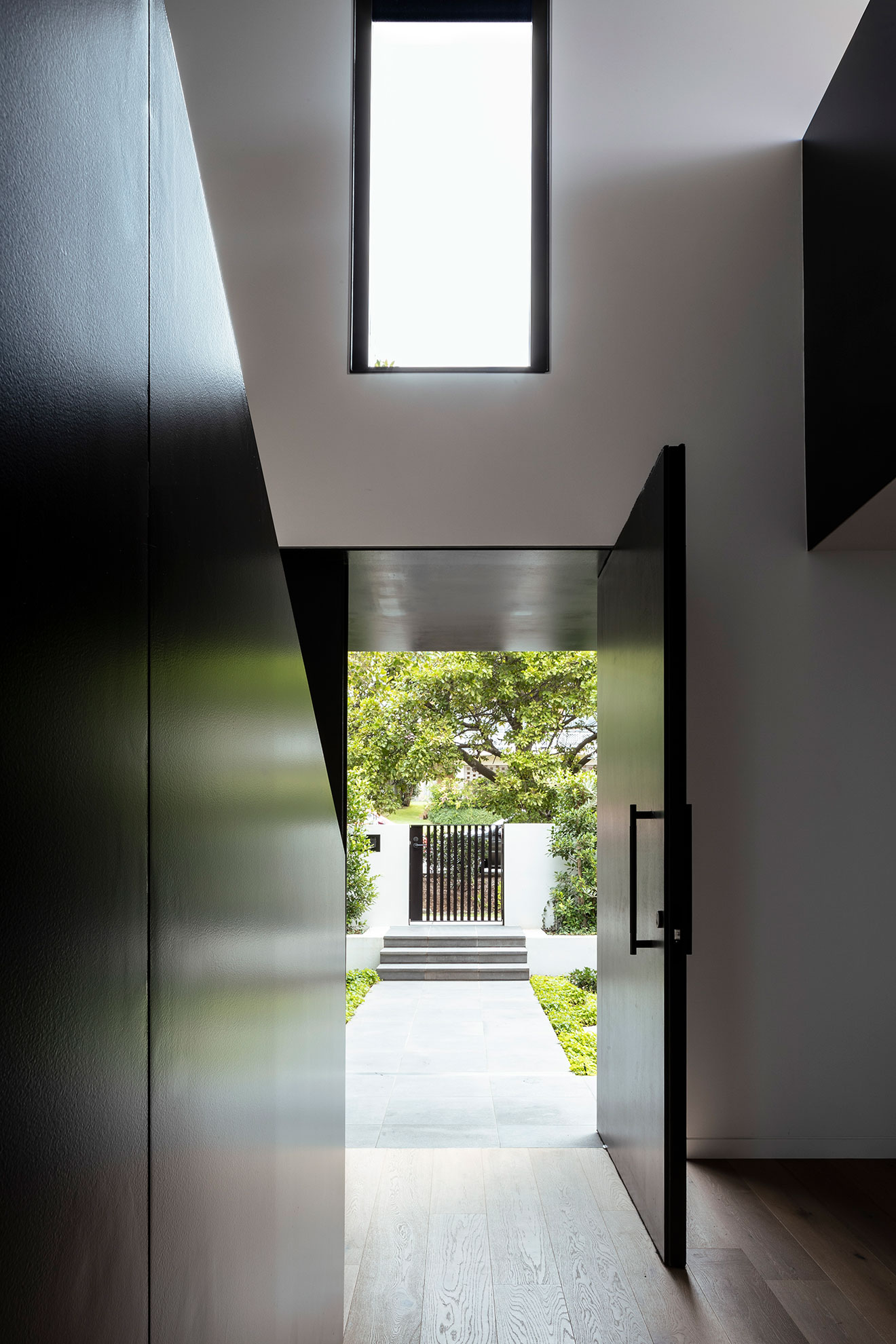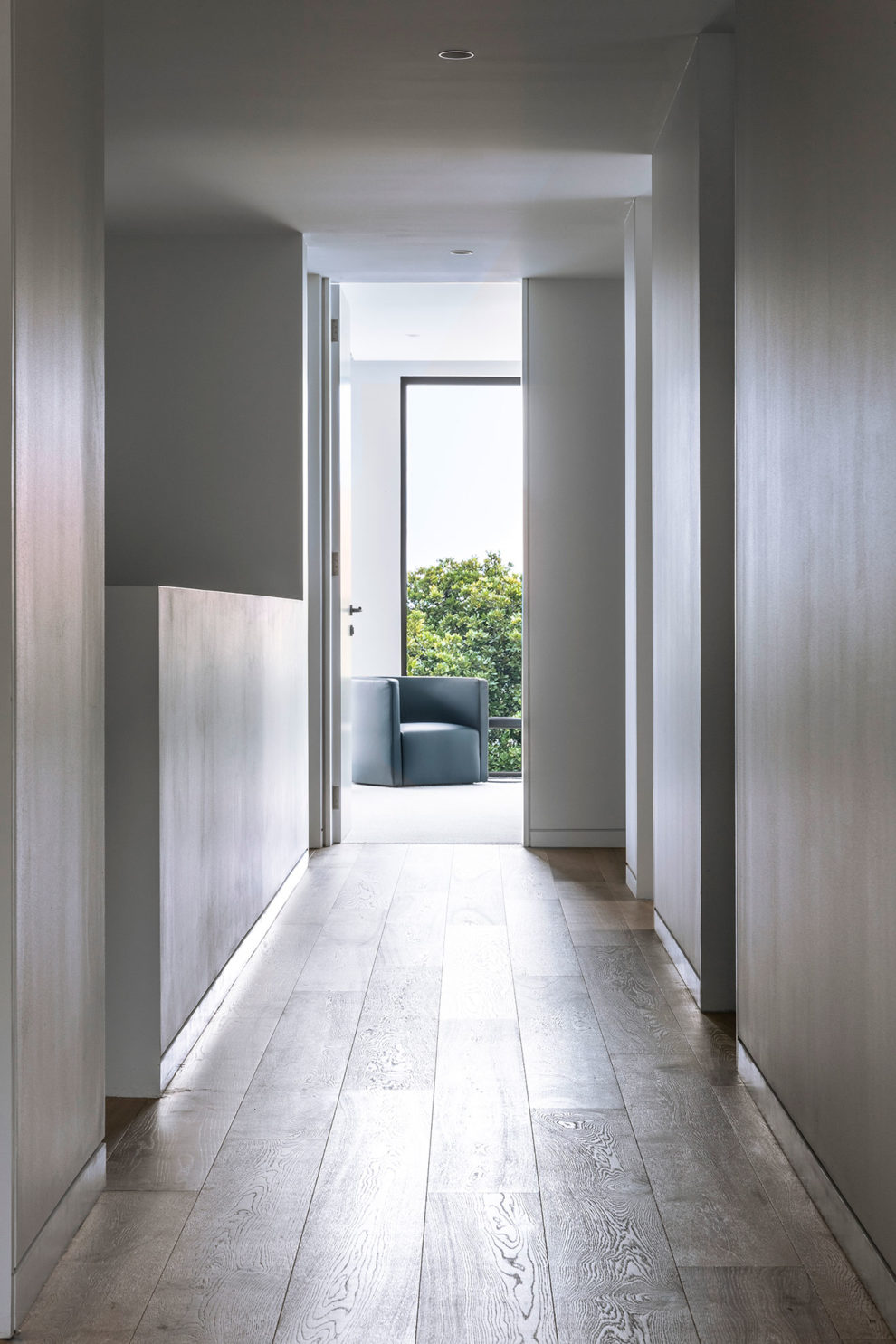 The architectural and interior response now sees a modernist home infused with spaces reduced to their essence with a focus on light and quality of materiality. A desire to introduce a rhythmic and ordered approach to the façade saw existing external walls rendered in a soft, cement grey to complement the black steel detailing, full-height window frames and generous door openings.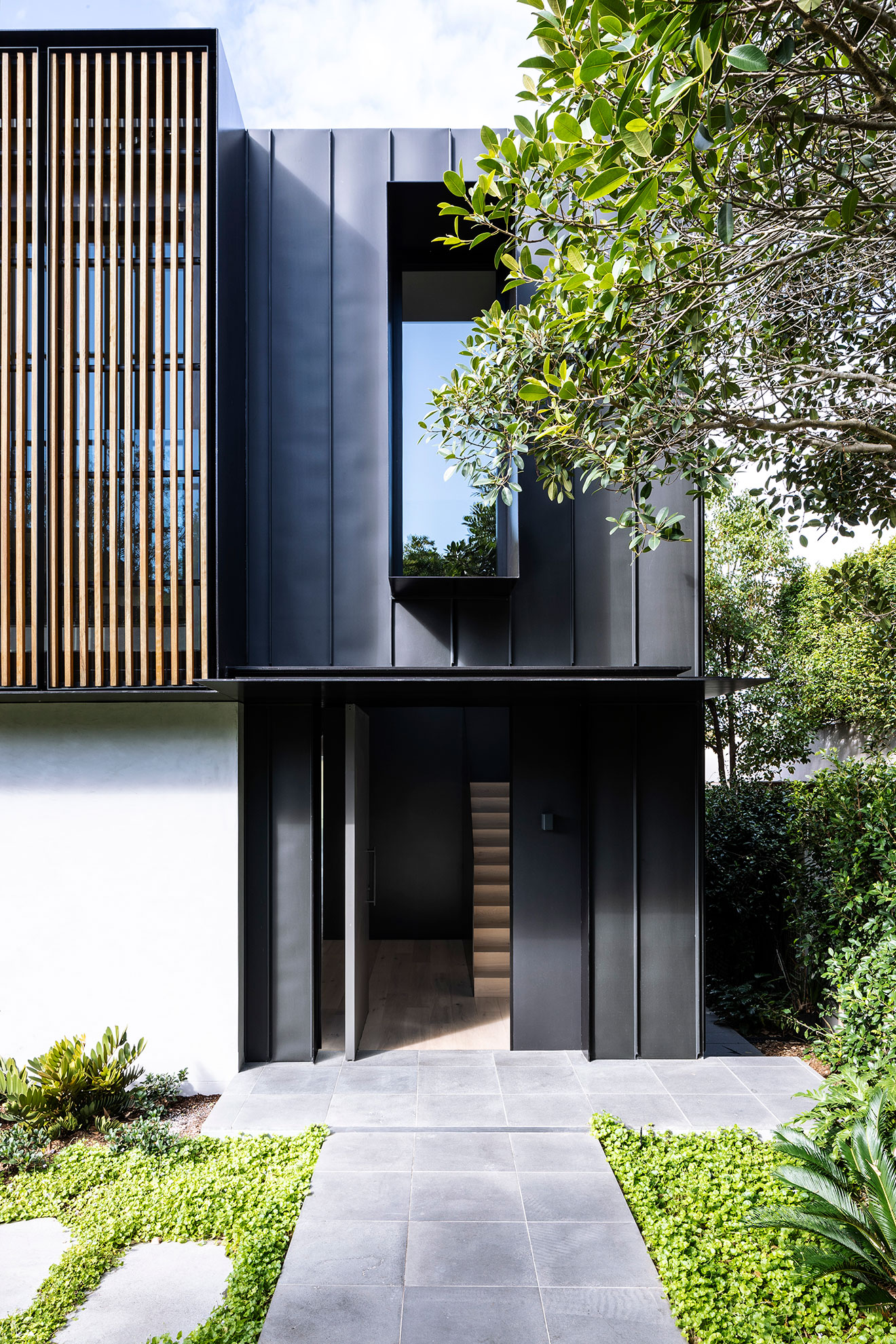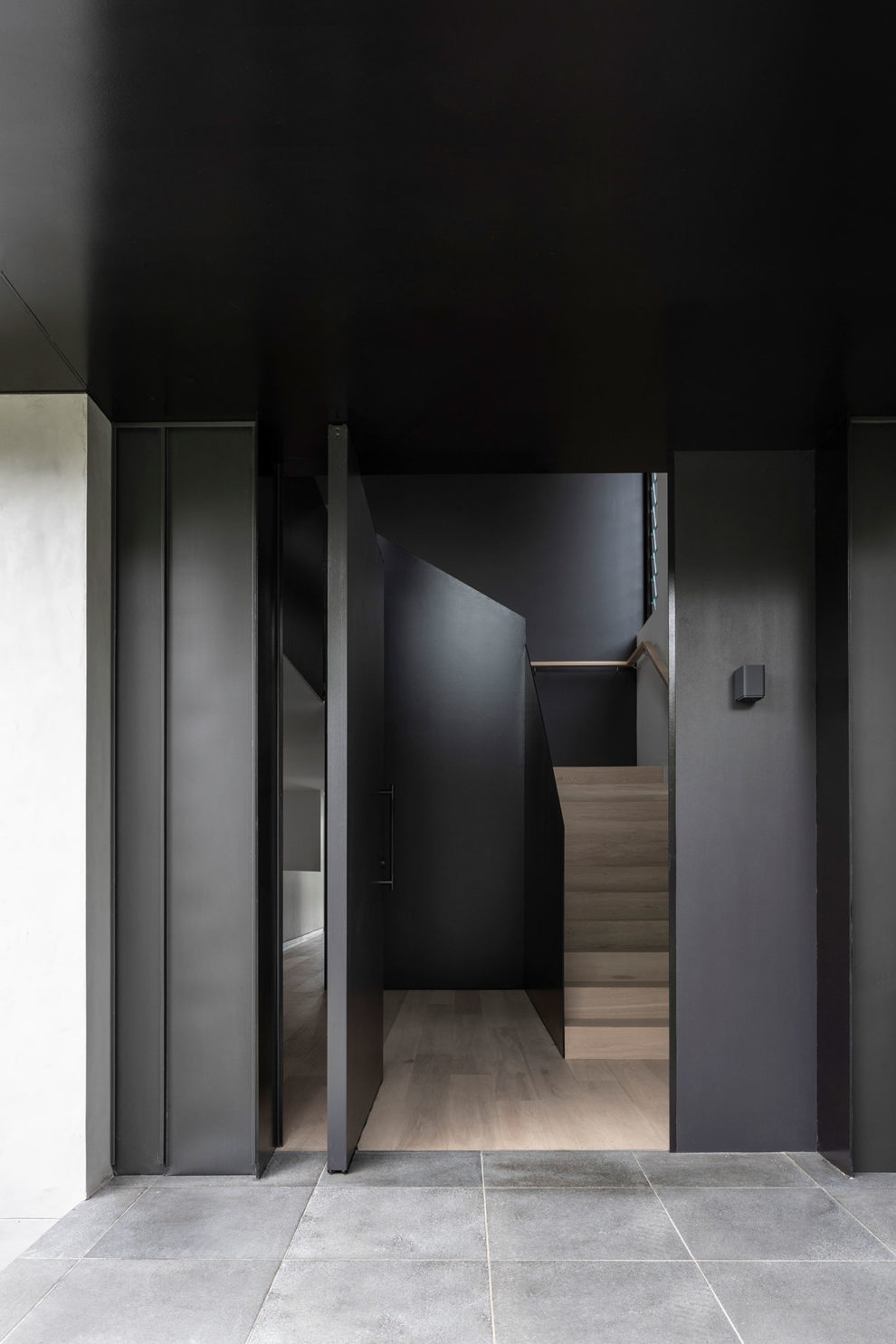 The introduction of six black steel framed timber battened fins to the upper level of the façade –operable from within and bracketed by a large black steel portal – deftly responds to a need for privacy and solar protection to the street side of the home.
Materiality throughout focuses on a monochromatic palette of pale oak timber flooring and joinery, and blackened steel detailing.