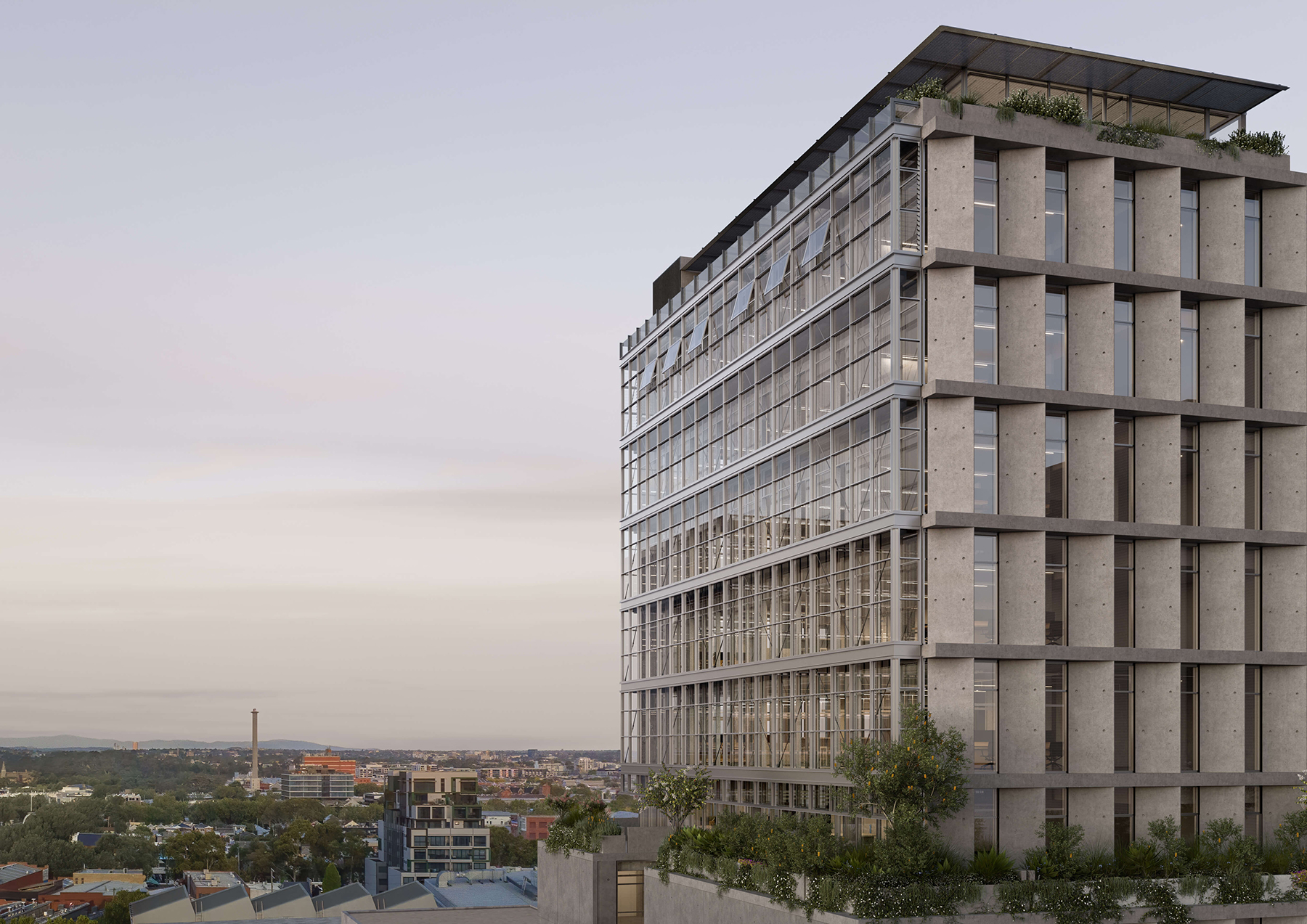 Occupying a 615-square-metre site in Collingwood, 116 Rokeby is a project that encapsulates an unwavering commitment to sustainability at any size.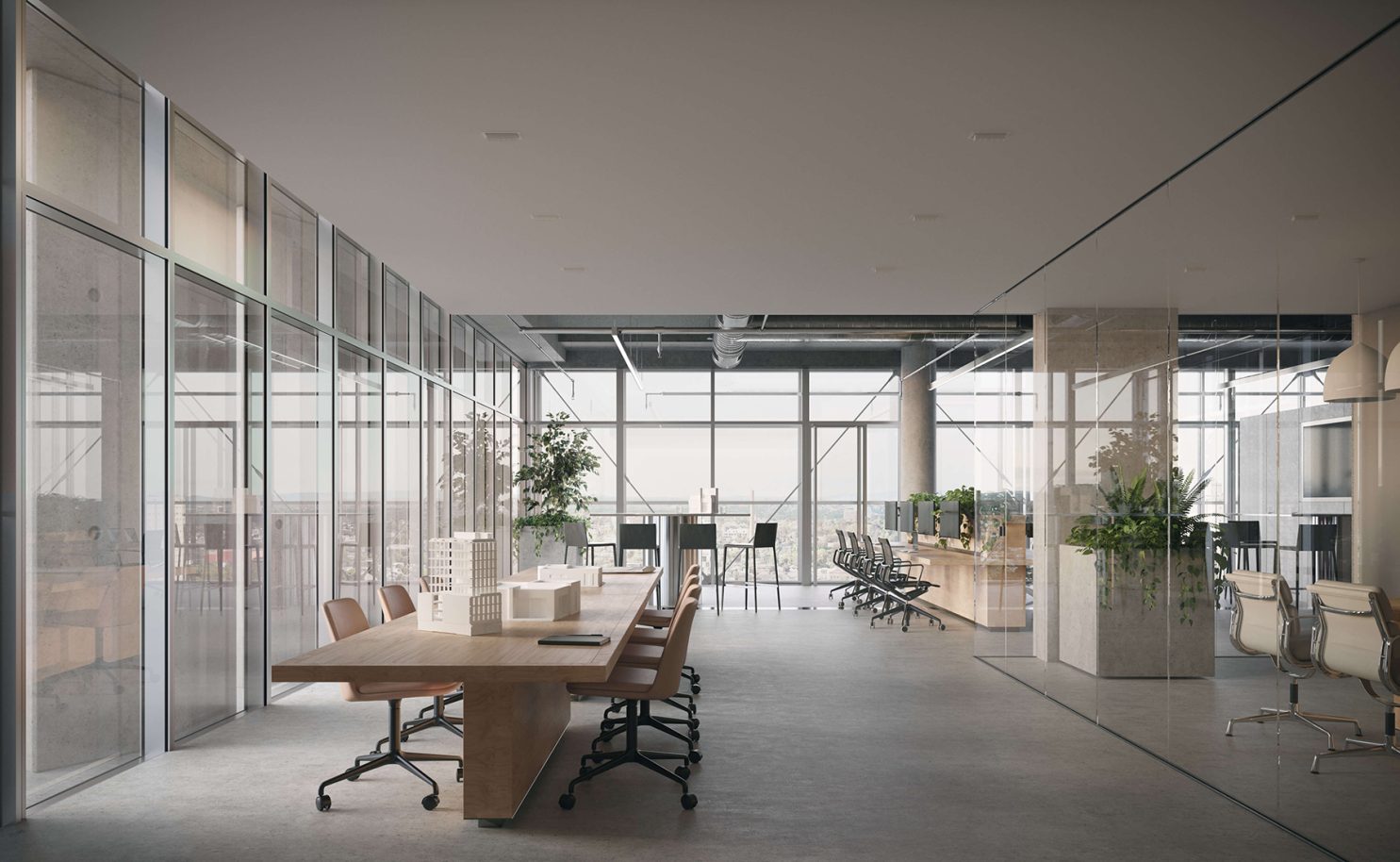 116 Rokeby is a commercial building by Carr that looks closely at Collingwood's local context and represents the vision of future offices that promote and mobilise natural light, all-electric design, and sustainable best practices to achieve a carbon-neutral outcome.
The client and builder, Figurehead, engaged Carr to realise its passion for longevity and sustainability through a building that is robustly imbued with passive measures. The 11-storey development comprises offices in the upper levels with ground floor retail spaces, a courtyard and bike facilities, a rooftop garden terrace and basement carparks, and has become an exemplar of sustainable design in commercial architecture and interiors at scale.
With a commitment to procure 100 percent renewable energy with its design, Carr is also dedicated to achieving a Climate Active carbon neutral certificate for the base building operation by offsetting remaining emissions from refrigerants for a minimum of 10 years.
Not often seen in Australian commercial architecture, a diaphanous, operable double skin façade to the north also encases the building, which is used to control heat and help in naturally ventilating the floor plates.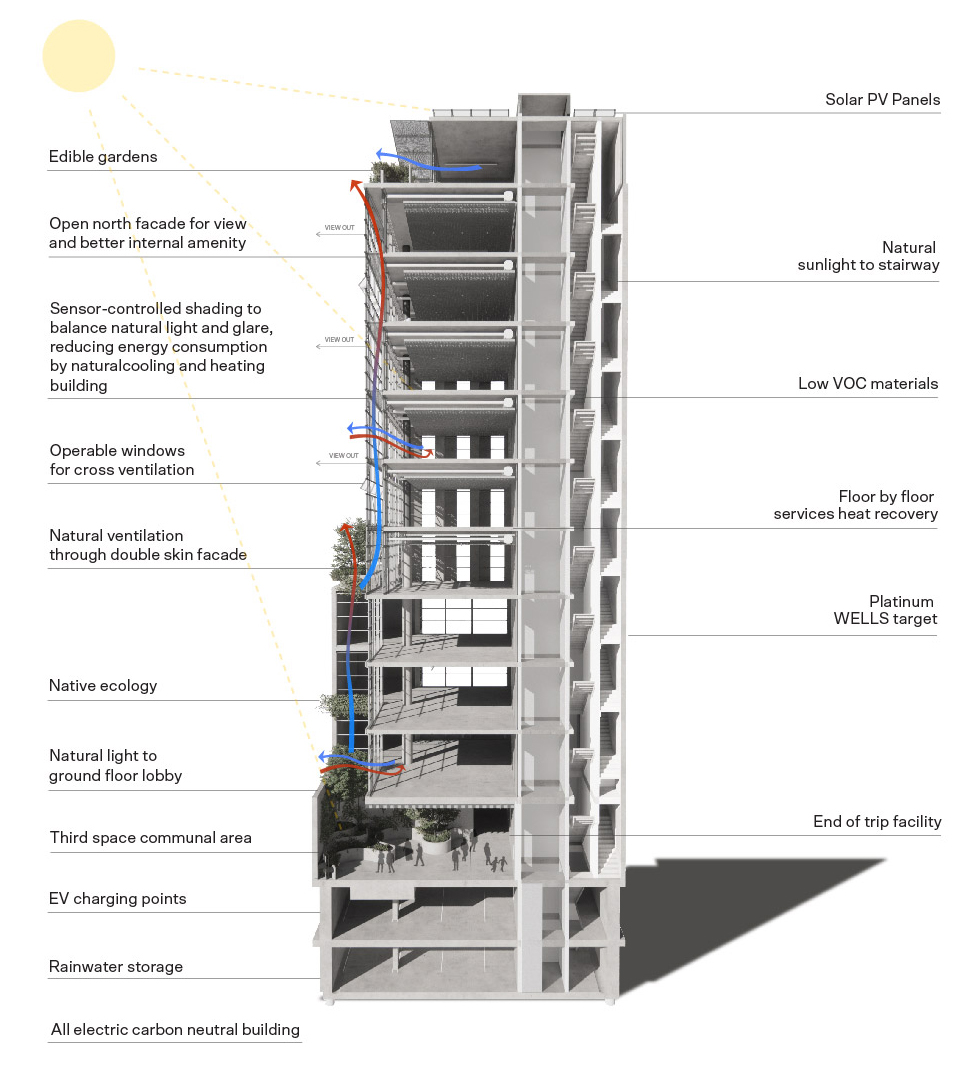 Initiatives such as these demonstrate a strong commitment to sustainable design principles, targeting an 'excellence' rating (at least 70 percent score) using the Built Environment Sustainability Scorecard (BESS) tool.
This scorecard process includes exceeding the four mandatory category scores for water, energy, stormwater and indoor environment quality. The project is also targeting a 5.5 star NABERS Energy rating in operation and is committed to implementing a best-practice metering strategy and commissioning process.
With the project due to be completed early next year, the Yarra City Council has used 116 Rokeby as a successful illustration of sustainable design principles in zero-carbon developments.
Read more about Carr's passive design to address well-being, transport, waste management and reducing gas emissions on the Council's page.
Explore the unique architecture and interior design approach behind 116 Rokeby.