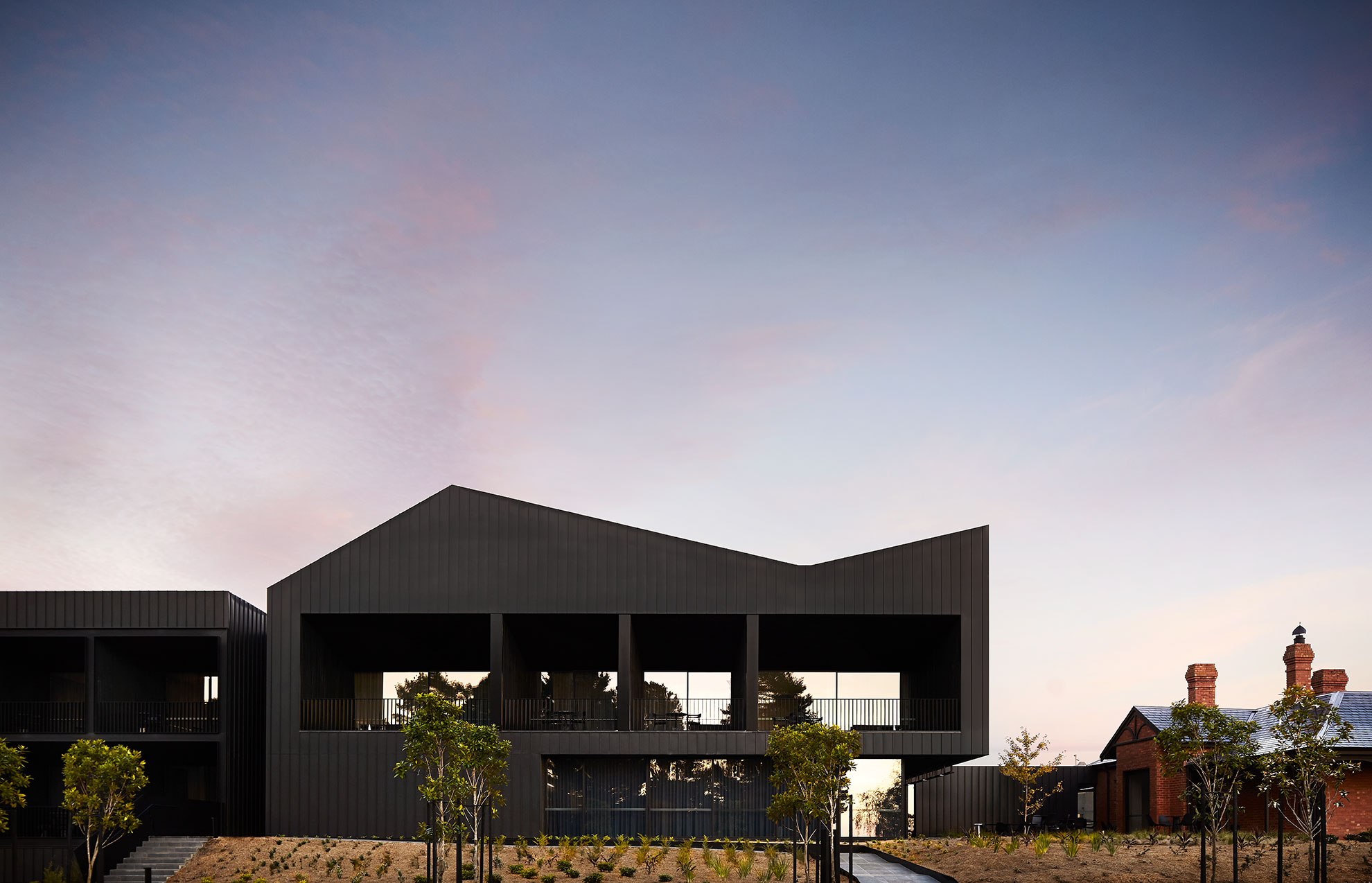 Australian practice Carr has won the coveted World Hotel Interior of the Year 2018 award for their ground breaking interior work on boutique hotel Jackalope.
Announced at the World Interiors News Awards in London late last night, Jackalope was selected ahead of 30 hotel projects.
Designed by the team at Carr and headed by Directors Sue Carr, Dan Cox and Chris McCue, Jackalope – situated in the heart of Australia's world-renowned Mornington Peninsula wine region – was applauded for its brave and experiential architecture and interiors, sparking curiosity in an adventurous and edgy celebration of alchemy and transformation.
In an announcement that has thrilled the team and seen celebrations go well into the night, Jackalope Hotels' debut property is bold and daring, immersing guests in a journey that delights and surprises – successfully embracing its wine making origins yet celebrating a conceptual approach and sensory experience that is distinctive, magical and genuinely true to place.
Carr's Dan Cox, Director of Interior Design commented, "We are so incredibly thrilled with this result. Interiors celebrate the mystery and whimsy of alchemy and the art of transformation with tonal elements of gold, silver, copper and bronze throughout. Spaces reflect and embrace the Alchemists workshop – eclectic, experimental and contemporary in detailing – forming something truly unique and rare.
In a celebration of the origins of alchemy, we have designed a hotel that will take the guest on a sensory journey, offering an experience and a sense of magic and theatre that reimagines the hotel stay. Representing brave and experiential design Jackalope sparks curiosity in an adventurous and edgy celebration of alchemy and transformation."
Judges went on to described the project as "Intense choreography of space: creatively curated architecture, art in form and storytelling. Bold. Daring. Inspirational." Perparim Rama, CEO and Founding Director – 4M Group
"Described by the designers as, part object, part installation, part art, part theatre, it aims to explore otherworldliness and it succeeds on many levels. Often interiors reference design ideas throughout a building but here each space has its own identity offering a surprise at every turn but hanging together as a collection nevertheless." Jane Lawrence, Design Consultant – Knight Dragon Developments Ltd
Collaborators
Identity and Environmental Design – Fabio Ongarato Design
Jackalope Sculpture – Emily Floyd
Video – Sirap