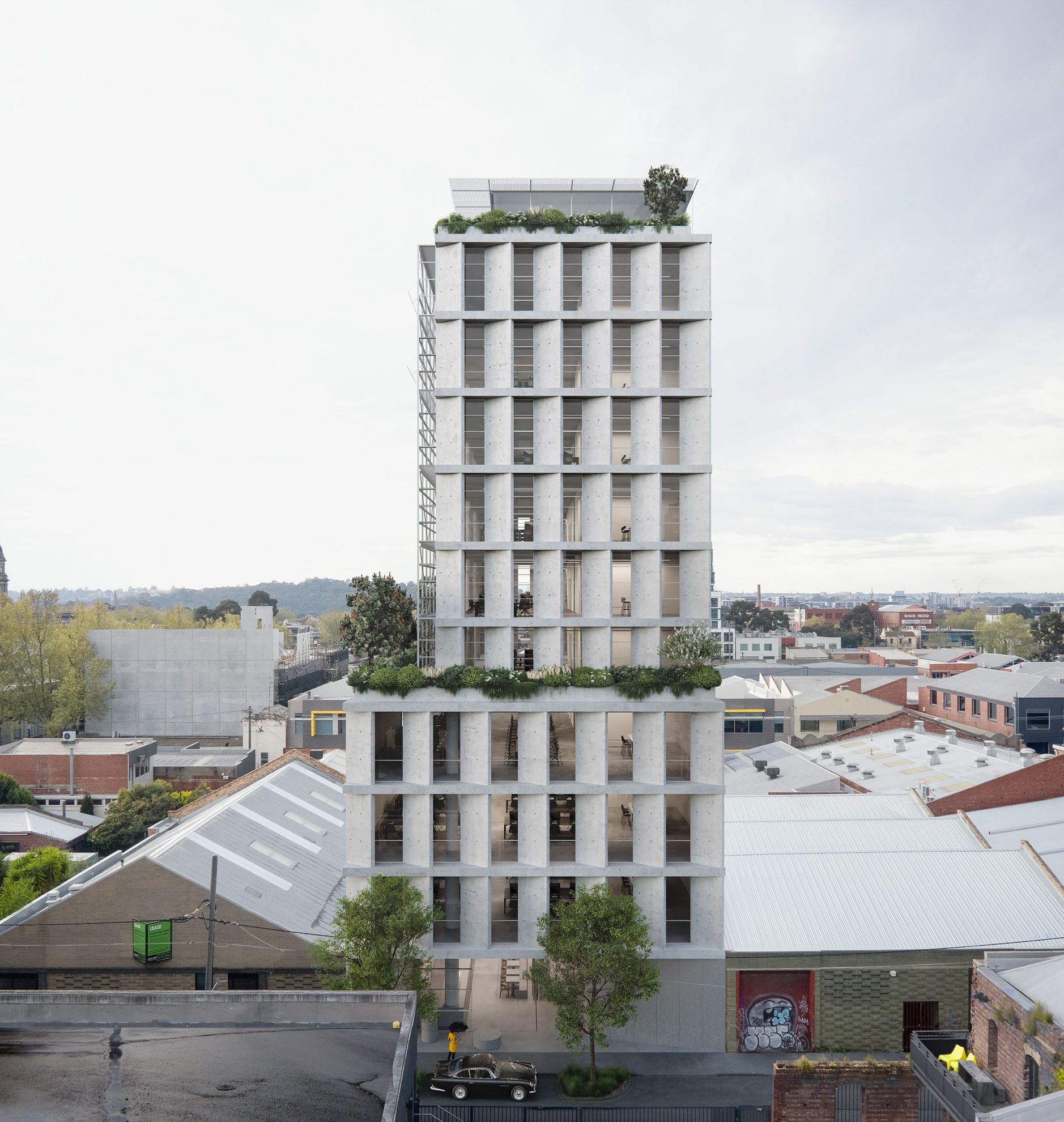 Melbourne continues to be a city of growth and two of the latest projects on our books move into two suburbs that are experiencing rapid change.
The Victorian Government predicts that the metropolitan area of Greater Melbourne is expected to grow to a population of five million by 2030. Rather than continuing the urban sprawl, it will be critical that key pockets of Melbourne's inner suburbs be renewed with projects that bring density, but also a sensitivity to the history and character that has made them so unique.
Collingwood and Brunswick are two such suburbs. While each unique in their own way, both of these suburbs are defined by an industrial past that has since been overlaid with eclectic hospitality offers and cultural cache.
Given their proximity to the city, coupled with the rich milieu of residents and businesses, developers are now recognising that these areas are primed for development. But the things that make these areas so unique are at risk of being lost if developments are not carried out with sensitivity to these urban qualities.
Using the existing vernacular as a reference was key throughout the design development of two projects currently on our books – a sustainable commercial tower in Collingwood, and Brunswick Yard, a multi-residential project.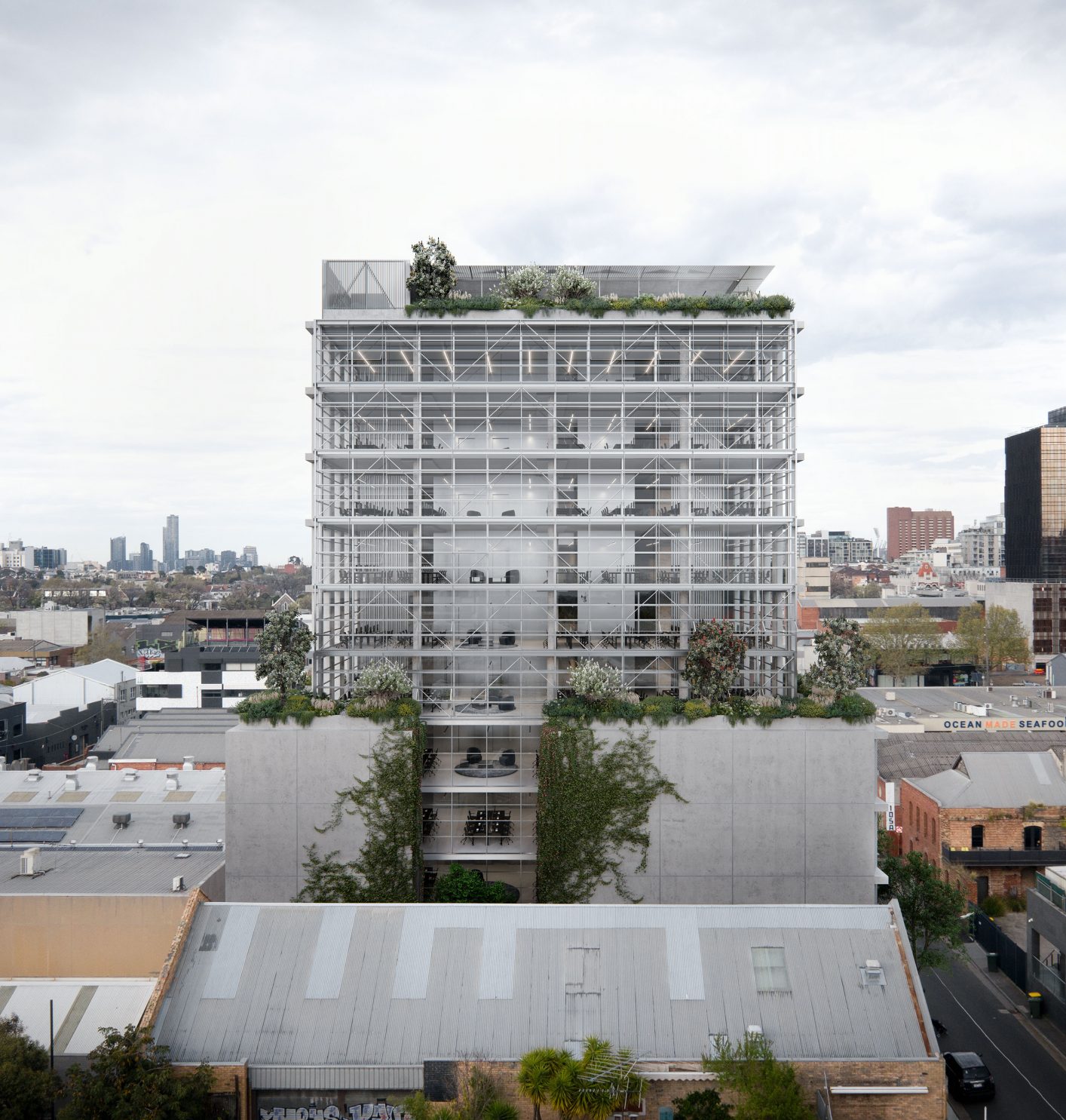 Rokeby Street Commercial Building will create a new commercial offer in Collingwood, while giving a nod to the distinct sawtooth warehouses that surround it. The local context was key in creating a building that gave a nod to the past, while ensuring that it will be a building with longevity.
Key materials include concrete, softened by a sheer double-skin façade to the north, and ample greenery and planting. Sustainability has been holistically integrated into this project, while also considering how it will interface with the street.
"Key to our planning was ensuring the building did not turn its back to Rokeby Street, as such a highly activated ground plane has been created. Rational planning ensures great visibility through the site from the street, with an F&B offering having operable and moveable elements to change throughout the day and for different uses," says Associate Director, Stephen McGarry.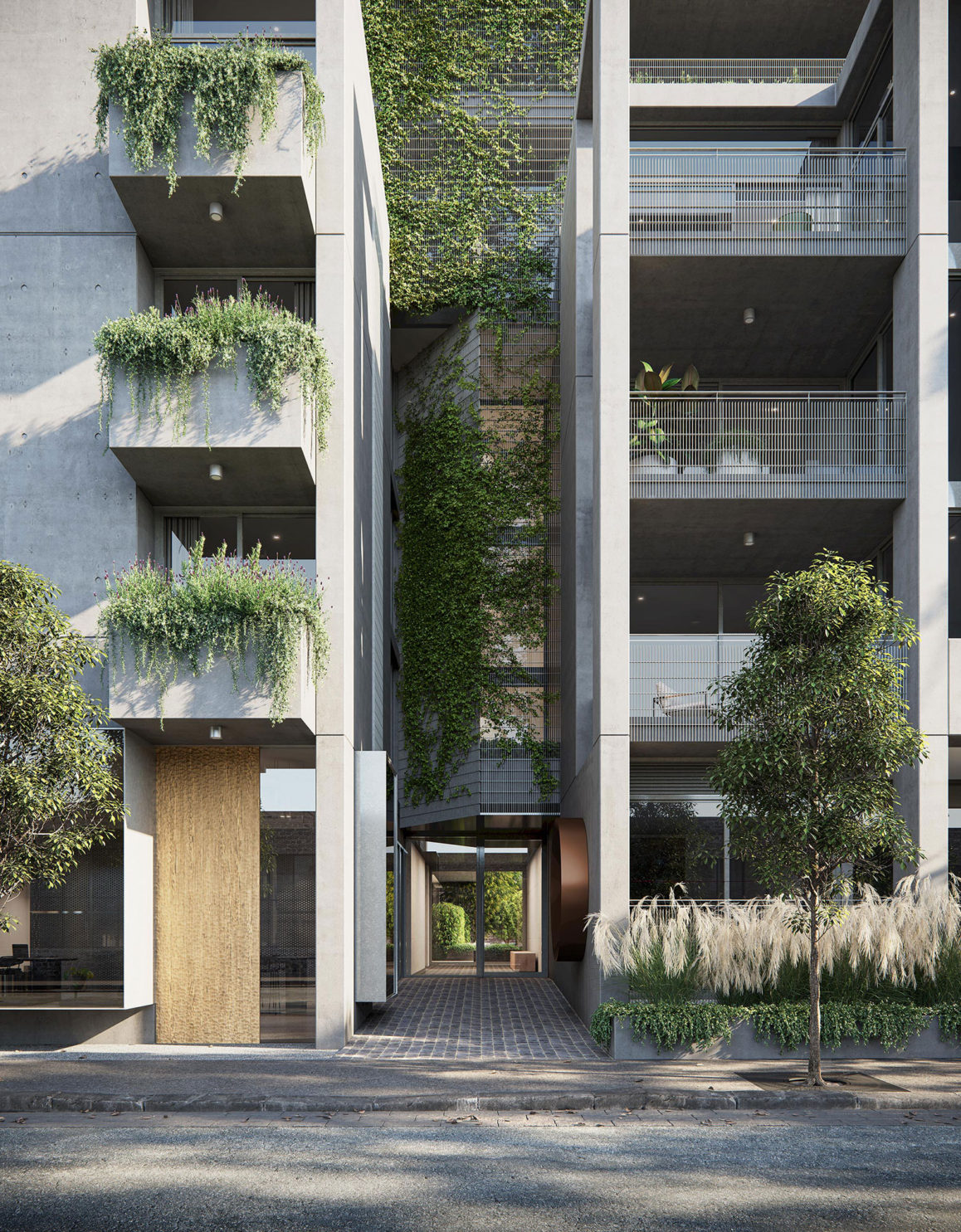 A fine grain residential response
Brunswick Yard is a multi-residential project that encompasses 122 apartments of varying configurations, all positioned around a large central garden space. Drawing on the tapestry of the industrial surroundings, Brunswick Yard takes these references while creating a modern and contemporary apartment offer.
While of a large scale, the building has been broken down in various ways to integrate with the suburb. A long elevation along the street presents as a series of modules, that read as a row of townhouses, while two laneways puncture through to the central greenspace. The effect is a building that feels more human, while allowing light and ventilation to the interiors.
Concrete and mesh come together on the façade – a key detail that once again responds to the local vernacular, yet in a modern way.
Both of these projects show that through sensitive design, and an awareness of the urban characteristics of an area our cities can continue to grow without losing the charm that makes them desirable in the first place.