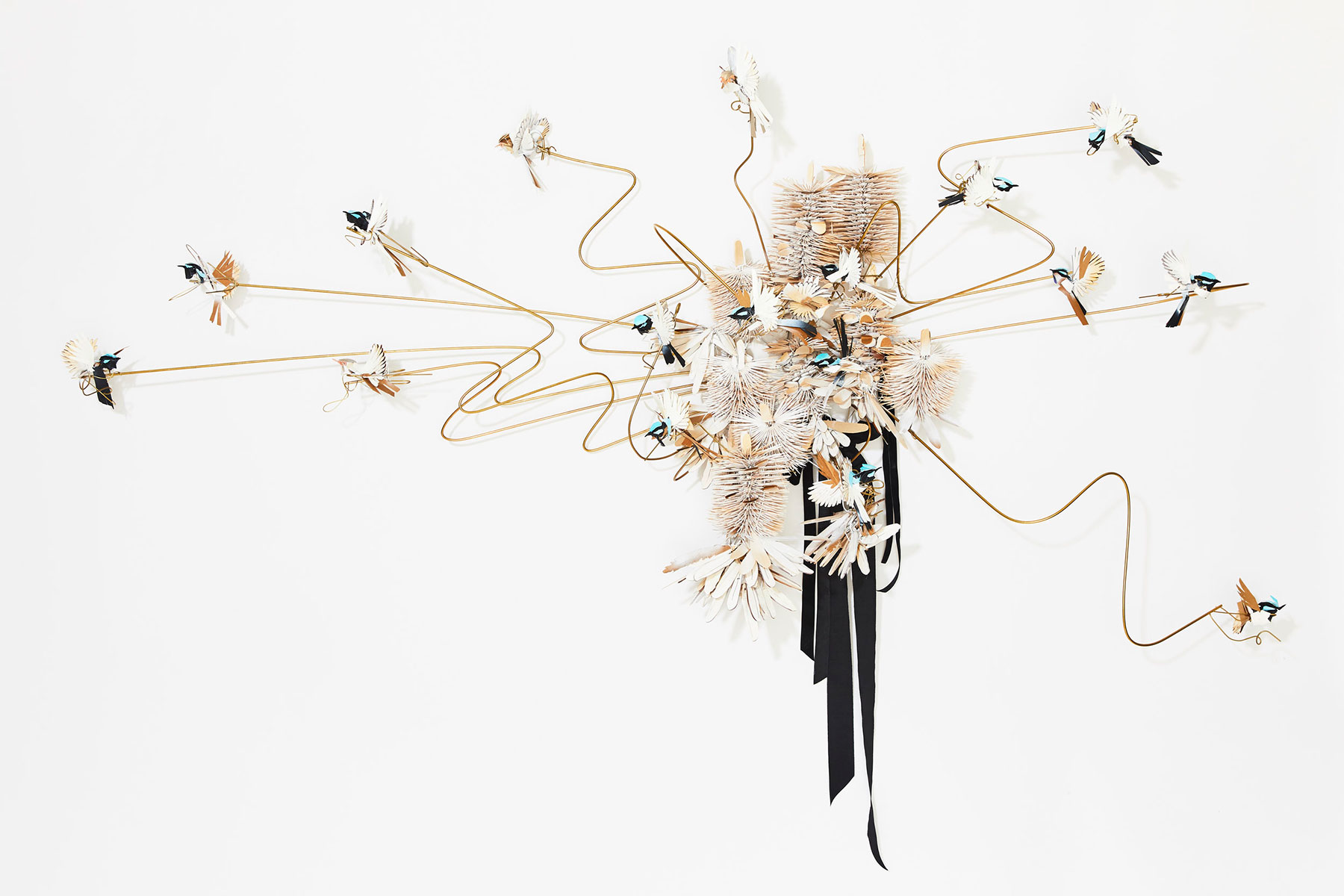 Currently working on a special commission for our 835 High Street project, we speak with sculpture artist Anna-Wili Highfield about her creative process.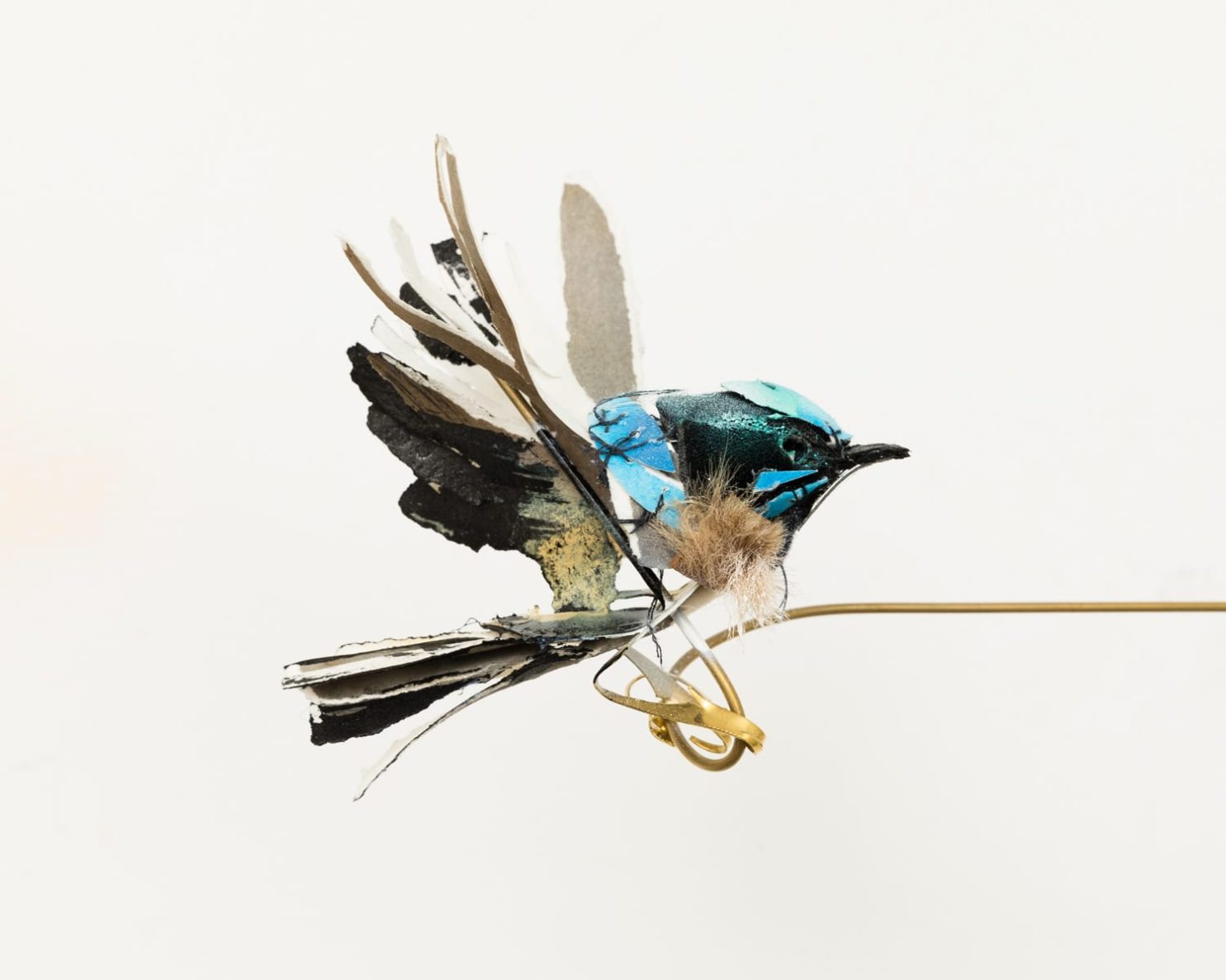 Anna-Wili Highfield is a highly acclaimed artist, one who's profile has risen organically over the years. Her approach delicately pieces together found materials and objects to create ethereal animals and creatures – from large horses right down to little sparrows.
Long admirers of her work, Carr has been fortunate enough to work with Anna-Wili on a commission for an upcoming project – 835 High Street Armadale. While it's full steam ahead on site, Anna-Wili is currently creating a series of birds that will swoop within the lobby void of this luxury multi-residential development.
In the meantime, we dive into Anna-Wili's creative process.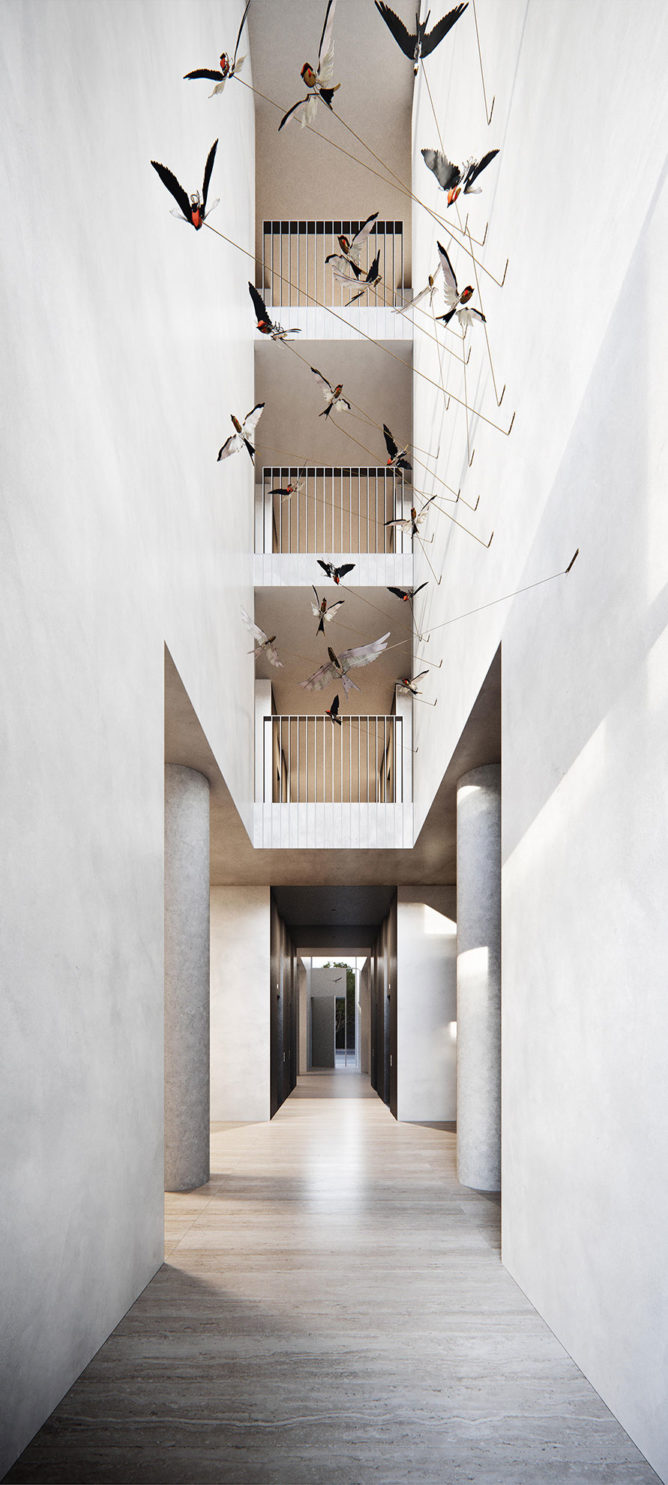 Your career trajectory could be described as unexpected – how important is experiment and play in your craft to allow for 'happy accidents'?
I rely a lot on the materials and pulling them apart, putting them back together to find something that excites me formally. I'm always rewarded by taking physical risks with my work, leaving it open and changing its direction halfway through. I often think that if I don't even know how it was made, then the audience will find it interesting.
In terms of my career, I've tried not to plan or focus on that part too much. I find the work comes to me the more I concentrate on the artwork and less on successes and steps.
Can you talk to materiality in your work? You use an extensive mix of materials – paper, cotton, pipe, found pieces – how does this influence the final outcome?
It's all an attempt to keep the works open. Anything goes to get it somewhere, I experiment until at some point it feels alive and sings and then I stop.
The animals and creatures you craft are also varied, can you talk to that process?
I think of different creatures as embodying shared spirits that humanity can relate to. So each creature for me is a mood or character, an energy that we can recognise.
How do you approach a new project?
I don't think too much about it. I'm very intuitive with my practice, I like to find a space of abstract thought and just start working.
You've worked with Hermes for many years, how important are relationships and collaborations?
It has been really fun and a great honour to work with Hermes. It's like the commission process at its most exquisite, to collaborate with a brand who has honed design and colour and use of material to a fine art. Then to make pieces that play within that space is a wonderful experience.
Cover image by Robin Hearfield. Read more about 835 High Street here.