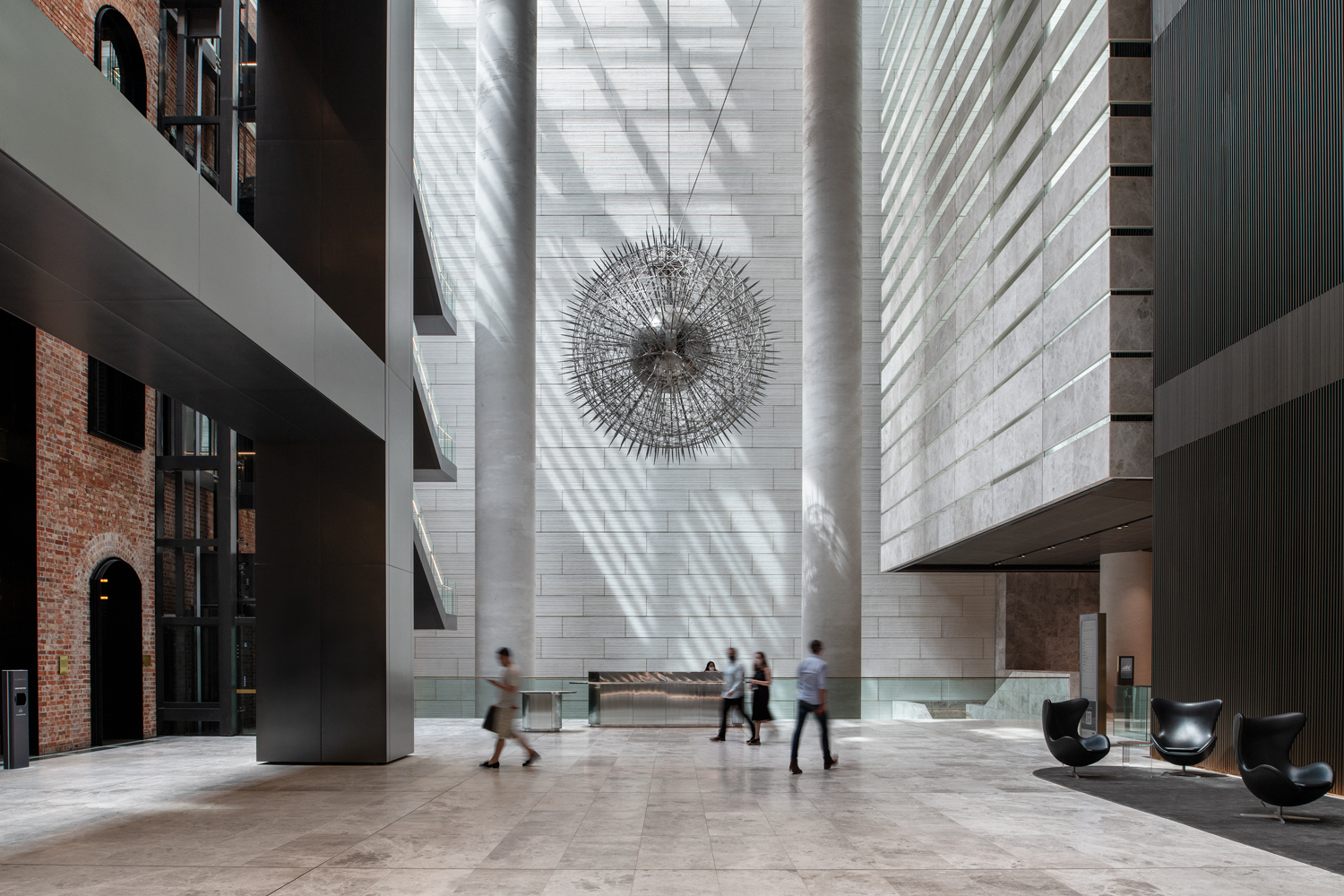 Olderfleet at 477 Collins Street has been shortlisted in the Australian Institute of Architects' 2021 Victorian Architecture Awards interior architecture category. ⁠⁠
Across the 117 shortlisted entries spanning 14 categories, there was an overwhelming response to Covid-19. Victorian Chapter President, Bill Krotiris, noted that "Today, in the context of Covid-19, we see an increased emphasis not just on the creation of a place within public but on the associated active and passive activities of place."
Carr was appointed to bring the legibility of the architecture to the ground through the interior experience. The layout and planning of the reception, lounge and dwell areas came off the back of heat mapping and research. Together with the furniture selections, this focused on creating short dwell times to avoid people congregating in the lobby for too long, a key consideration as we continue to navigate our way through the Covid-19 pandemic.
The design at Olderfleet "places the building's occupants front and centre by providing comfort and convenience akin to a fine hotel"  says Grimshaw's Melbourne Managing Partner, Neil Stonell.  As a result, Olderlfeet is an exemplar of modern-day, activity-based workplace design, maximising flexibility, while fostering collaboration.
The Victorian winners will be announced via livestream on the Institute's YouTube channel on Friday 18 June 2021.
Developer: Mirvac
Architects: Grimshaw
Interior designers (base building): Grimshaw in collaboration with Carr
Photographer: Nicole England