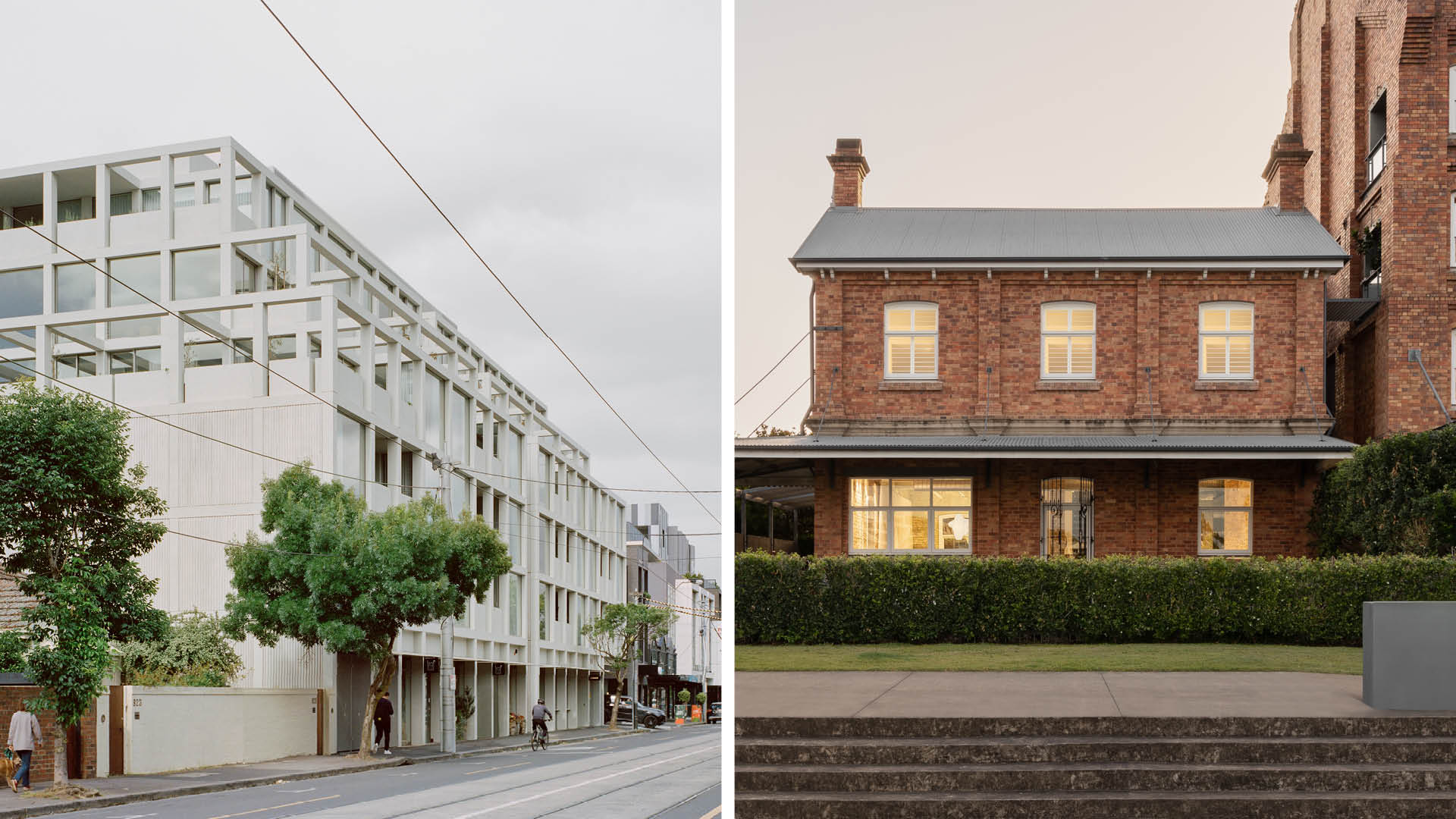 Carr has been shortlisted in the Victorian chapter of the 2023 Australian Institute of Architects Awards with 835 High Street. Refinery House has also been entered into the Queensland chapter with the shortlist to be announced on 19 May.
835 High Street
In the Victorian chapter, Carr has been shortlisted in the residential architecture – multiple housing category for 835 High Street. For this project, Carr was appointed to bring a new streetscape to the bustling locale of Armadale, Melbourne. Showcasing a distinctive grid pattern and enduring materials, 835 High Street is all about creating a sense of rhythm through a textured and dynamic design ethos.
As the client for 835 High Street, Moda says there is "no doubt" the building has "made a positive contribution to the eclectic streetscape" and has "set a new benchmark for mid-scale multi-residential development."
"We [Moda] believe the building will raise the bar and be the catalyst for further high-quality design-driven development in the area and in turn improve the desirability of the suburb as a whole."
Refinery House
Entered in the interior architecture category in the Queensland chapter, Refinery House is an exercise in modernising a heritage-listed building without sacrificing its historical charm. Located in Brisbane, the two-storey, four-bedroom guest house is a majestic waterfront manor that proudly delineates itself between the old and the new.
"The honesty of the insertion and the juxtaposition between inserted elements, the base building and the stitching repair works offers an exciting combination of elements," says Managing Director Chris Mccue.
The Victorian winners will be announced on Friday 16 June 2023. The Queensland awards night will be held at a later date on Thursday 22 June.
Read Moda's Managing Director Ed Farquharson's thoughts on how 835 High Street combines the familiarity of larger and more generous home living, inserted within the heart of a thriving high street setting.