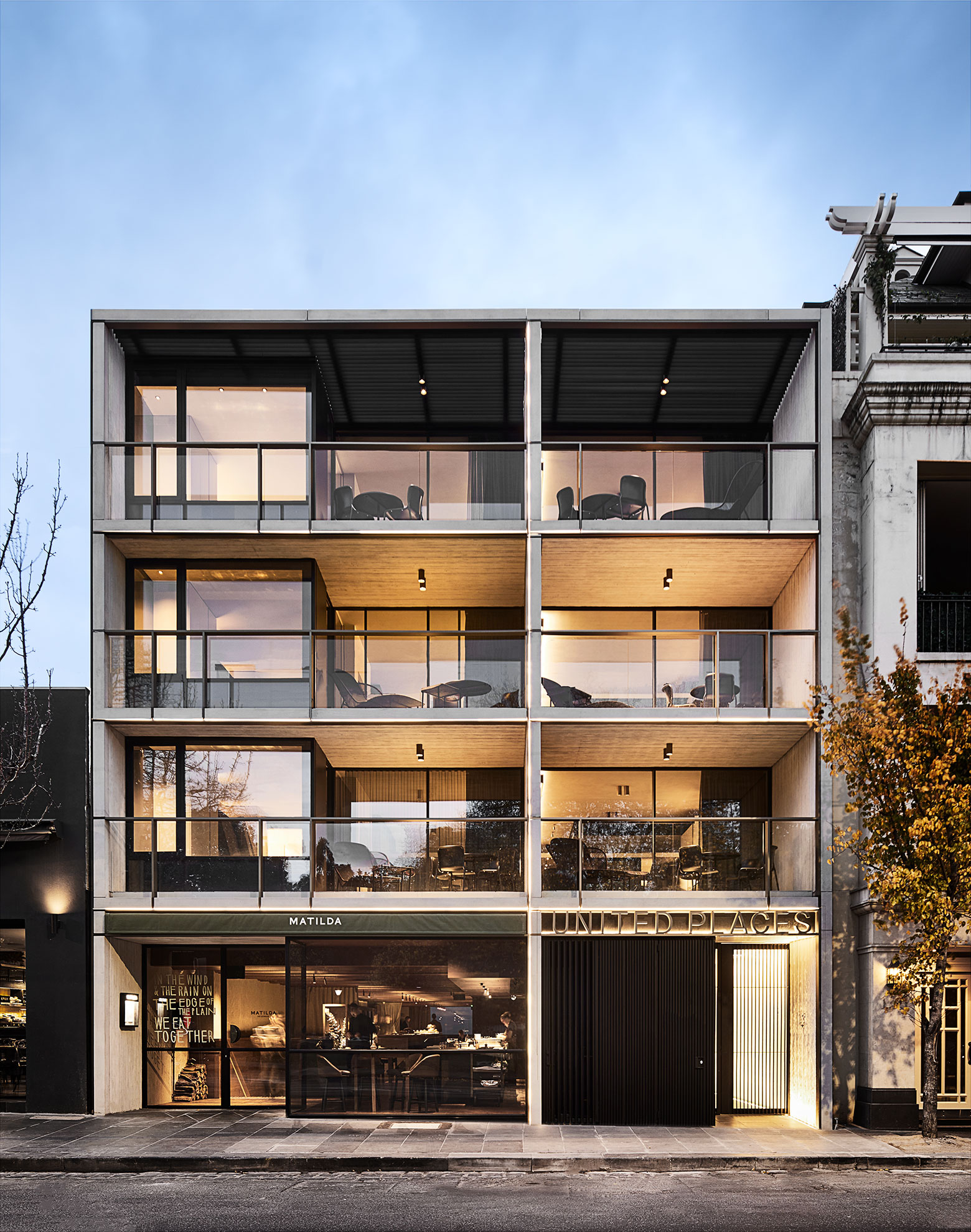 The hospitality industry moves at pace. Always innovating and quickly adapting to the ever-changing needs of the end user. Working behind the scenes to bring these experiences to life in new and unexplored ways is hospitality design.
As harbingers of change and recognised for our work within the hospitality space, we hosted a special breakfast, bringing together a specialist panel to further unpack what the future of hospitality looks like.
The selected panellists included Andrew Taylor, Director of Acquisitions & Development at Starwood Hotels & Resorts, Tracy Atherton the Group General Manager for Jackalope Hotels, and Phillip Haw, Director of Real Estate at Guest Capital. The discussion was chaired by Director of Interiors, Dan Cox and Associate Rosie Morley.
Here are the insights gleaned from the experts.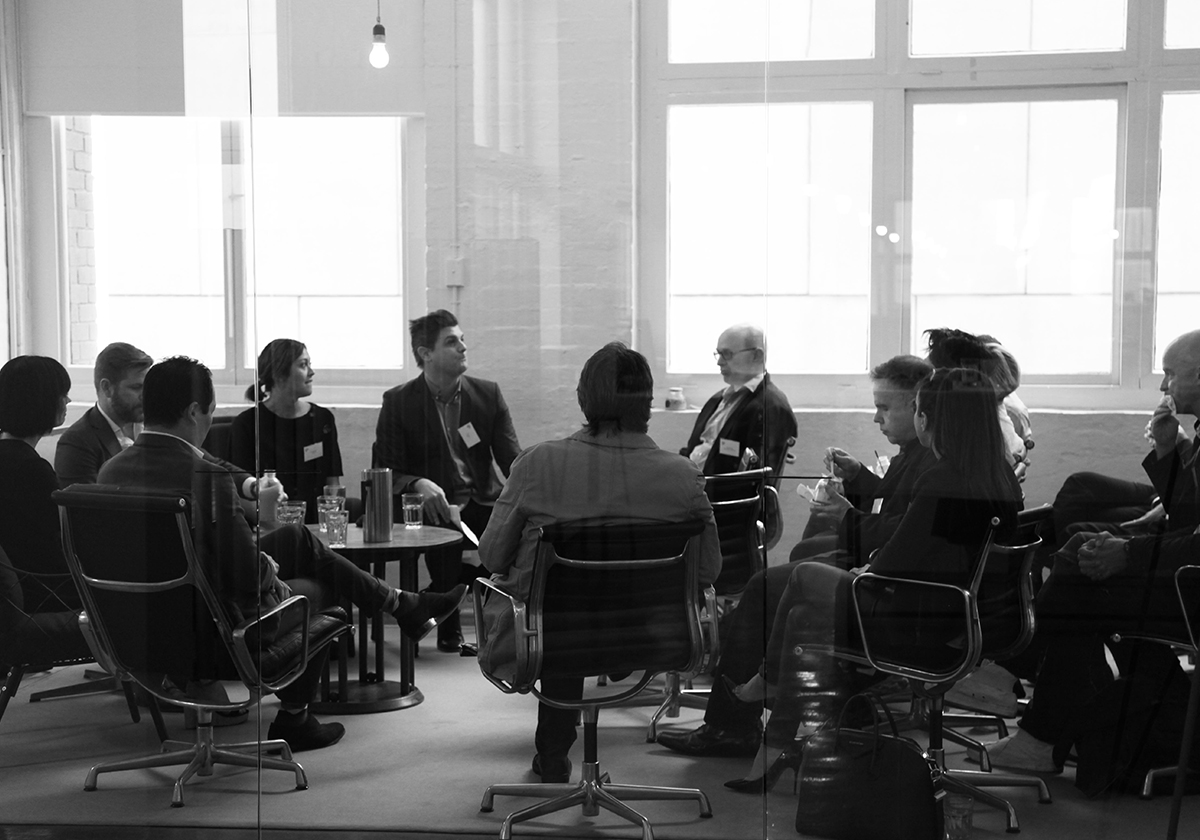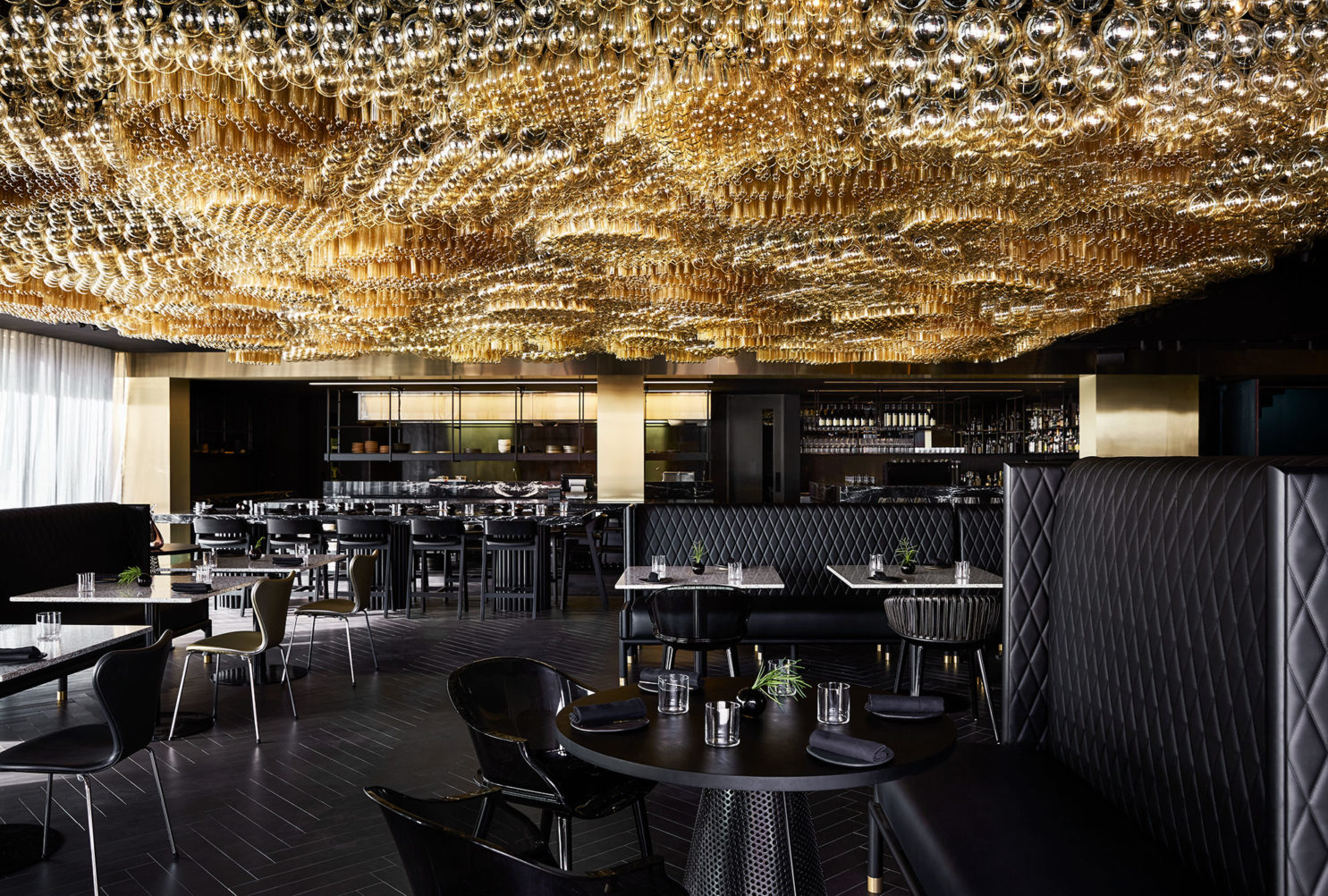 Reimagining the Hotel Restaurant
More hotels are turning the traditional idea of the 'hotel restaurant' on its head. Successful operators are realising the potential that food and beverage (F&B) has on a hotel's revenue – it's no longer the 20 per cent rule. Hoteliers are dedicating more space to restaurants and bars, with closer alignment with innovative brands, notable chefs and Michelin stars.
Hotels are offering more flexible dining options, such as 24-hour service, a raft of snacks and grazing plates and social dining that caters to specific diets.
The entrance experience and interaction (or lack thereof!) with the street is a major consideration. Separate and unconventional entry points are being favoured to assist with 'disconnecting' the restaurant from the hotel, therefore breaking down the stale impression Australians often have of hotel F&B offers.
By investing in design, hotel restaurants are becoming destinations in their own right, pushing creativity to new heights.
The Importance of the Lobby
More operators are reworking the lobby to increase social encounters and cater to a variety of different purposes across a 24-hour operational period. This is achieved by creating both intimate and social zones that are all serviced by engaging staff who are aligned with the hotel brand and ethos. This ensures the lobby is suitable for a business meeting, a champagne breakfast, a mother's group, a casual meal or a romantic date.
Phillip Haw, who is the Director of Real Estate at Guest Capital, highlighted how more owner/operators are considering the public realm as a major focus for a hotel's plan. He talked about how spatial efficiency through varied functions overlapping within the lobby was necessary.
With real estate at an all-time premium and showing no sign of slowing down, the hotel lobby is under immense pressure to perform on all levels to such an extent that we can see them drive higher revenue than the rooms.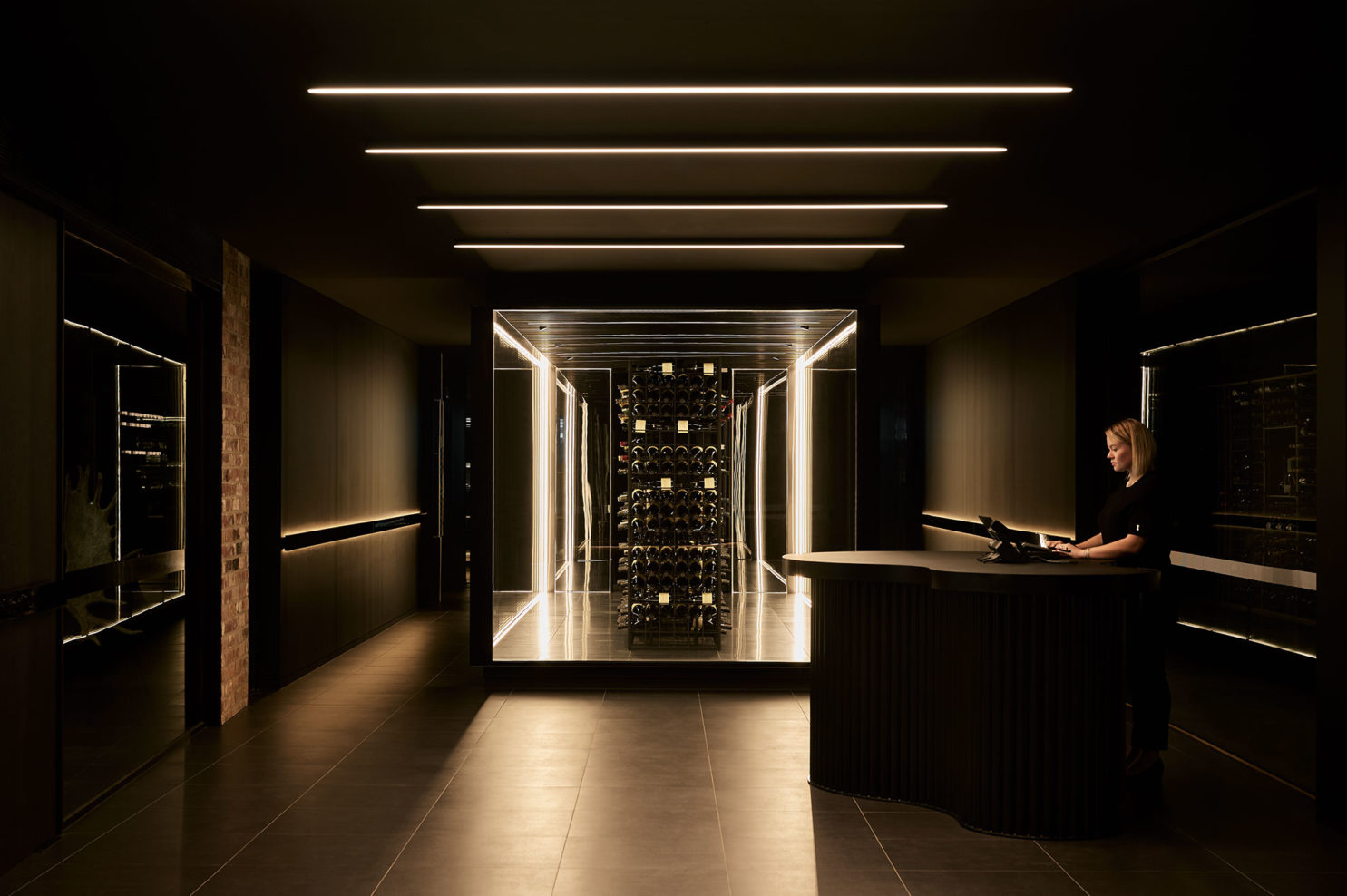 Good Service
More hotels are realising the value of service and how this greatly contributes to the cultural experience of a hotel brand. Tracy Atherton, who was formerly the manager of Hotel Hotel in Canberra, explained how the company's recruitment process has changed to be more about personality and brand alignment and less about credentials. She says that even though Hotel Hotel was a combination of architecture and good design, the most important value was the service.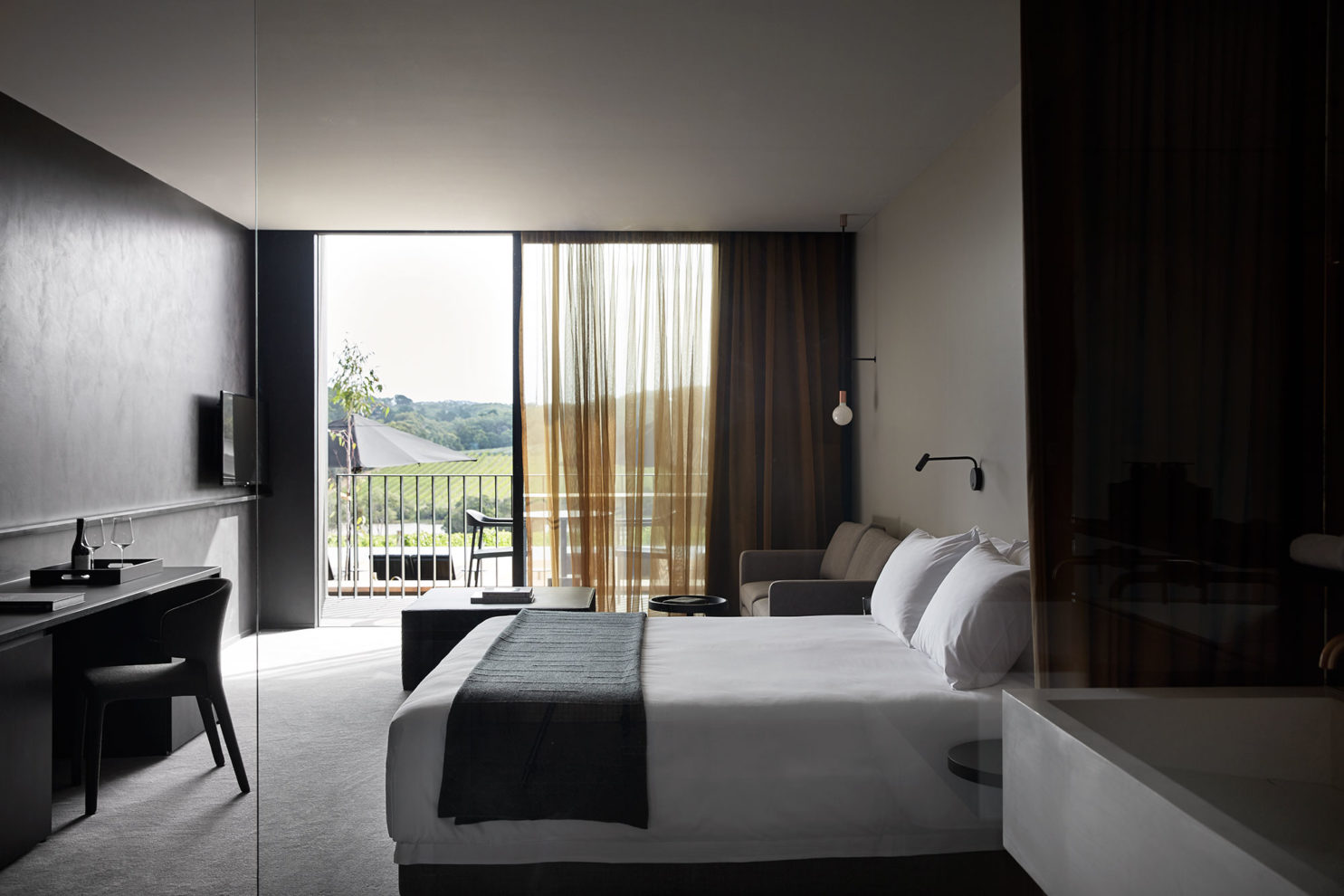 The Idea of Wellness
The concept of luxury has changed. What was once measured on a Five Star rating, an elaborate pool or an impressive movie channel, is no longer relevant. With the wellness travel economy booming, hotels are now upgrading and diversifying their gyms, health spaces and kitchen offerings. Tapping into the 'mindfulness trend', they are including more spa-like experiences that focus on mind over body. Yoga rooms, a reiki master or a cognitive and emotional coach, are just some of the offerings of the 'new-age' contemporary hotel.
Louis Li of Jackalope Hotels talked about how a brand and a hotel should offer a 'transformative' experience. Talking specifically about his new hotel on the Mornington Peninsula, he says the intention is not to create a sleek and glossy environment, but rather one that encourages the guest to lose their identity, their daily routine.  The hotel provides a sense of retreat from normality, setting a new benchmark of boutique hotel offer.
Tracey Atherton spoke about hotels having an element of personalisation with a shift away from technology in some cases. She describes how the long haul flight without reception is now considered a luxury for many and they are trying to instil that same feeling in the guest experience.
The Rise of the Boutique Hotel
Over the past 10 years, we have seen the rapid rise of the 'Boutique Hotel'. Guests now want to experience a hotel that tells a story, that offers a much more authentic, deep-rooted experience. Hotels that celebrate local design and have a creative retail or hospitality offering are now highly sought after. All three speakers referenced the Ace Hotel in London, whereby you can enter into the hotel via a series of varied 'experiences' – entering to the restaurant via a florist shop or having a blend of retail presence overlayed into the reception space.
Andrew Taylor also discussed how future opportunities being presented are now outside the CBD core, that the prime locations are not necessarily the first choice. He talked about the crucial aspect of getting the brand, concept and design balance right.  He says that more hotels are striving to benefit off mainstream learnings combined with a boutique appeal, achieving the best of both worlds and therefore able to drive a premium rate.