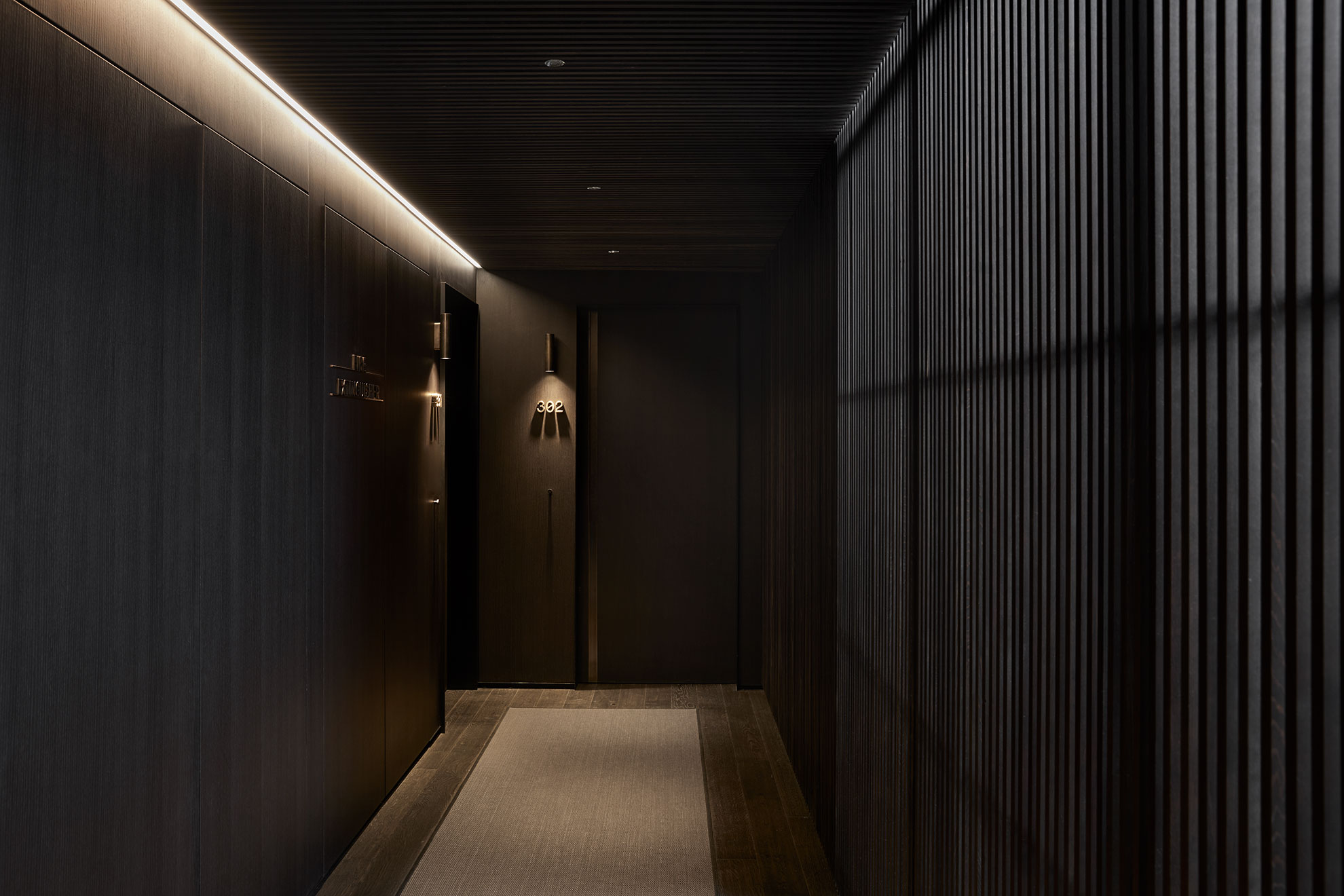 Announced at the Gala Ceremony in Melbourne on Friday 31 May, Carr's United Places Botanic Gardens wins the 2019 Australian Interior Design Awards for Hospitality Design.
The jury commended "the project's beautiful spatial sequence, textural material palette and exquisite detailing. It looks like the result of great discussion and debate between the designers and client and exhibits a willingness to go beyond what would normally be expected or accepted in hotel design, making it an incredibly exciting offering. Guests are drawn down the hallways through the use of ambient lighting and this sense of journey continues into each of the faultlessly executed rooms.
It's here the jury was most impressed by the designers' planning, which positions the shower as the central element, creating a circulation path around it and making each space appear larger than what it actually is. Minimal lighting produces a sense of warmth and the mood this evokes is highly appealing. Importantly, the project also blends into its context and the interior's grid-like expression is carried through to the architecture, with ample glazing letting in dappled light and framed views."
We are equally thrilled Gaggenau was awarded a Commendation in the Retail Design category.
Carr is honoured to be selected among an incredible line up of industry talent.