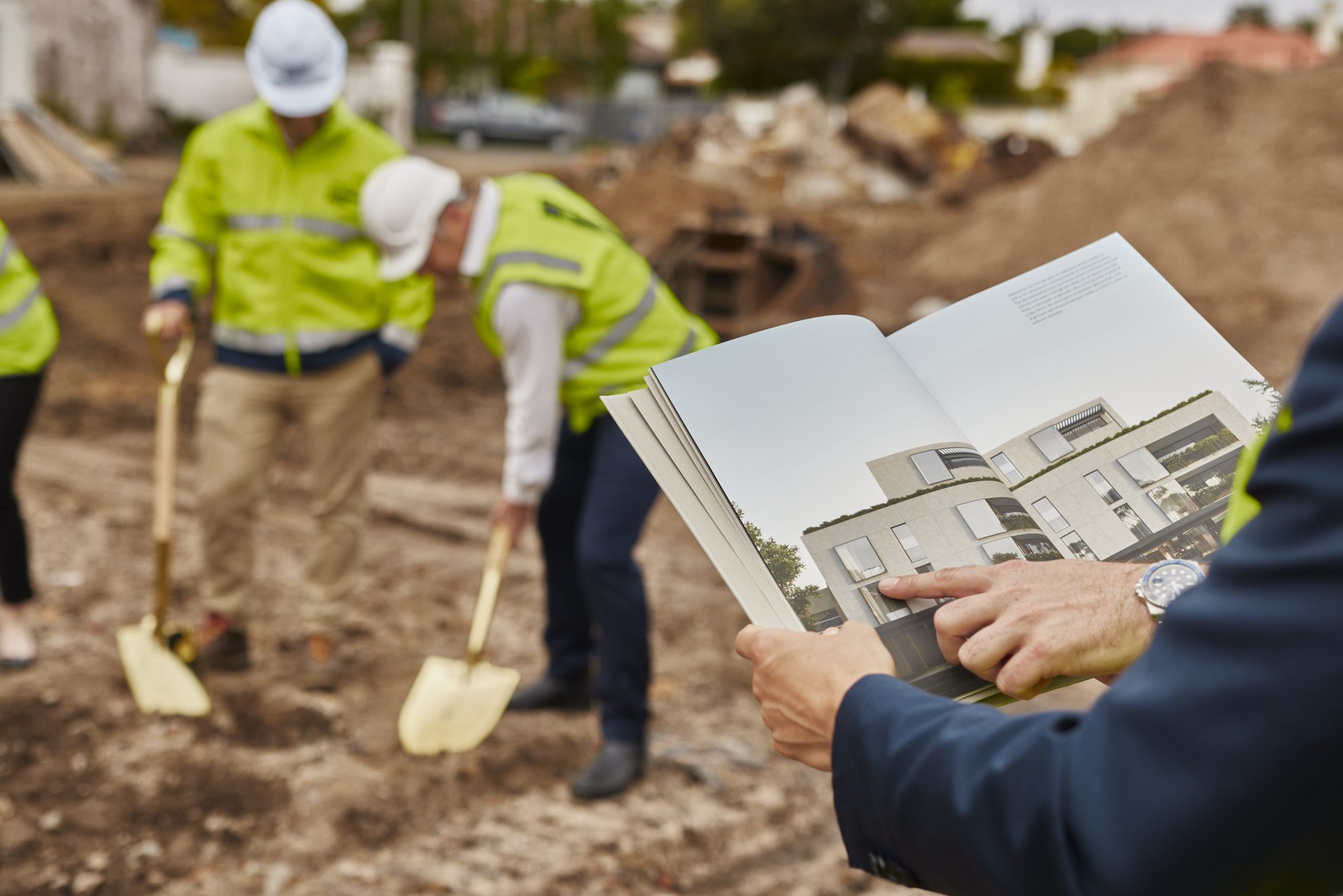 The International Brighton project team gathered to break ground as excavation for the basement commences.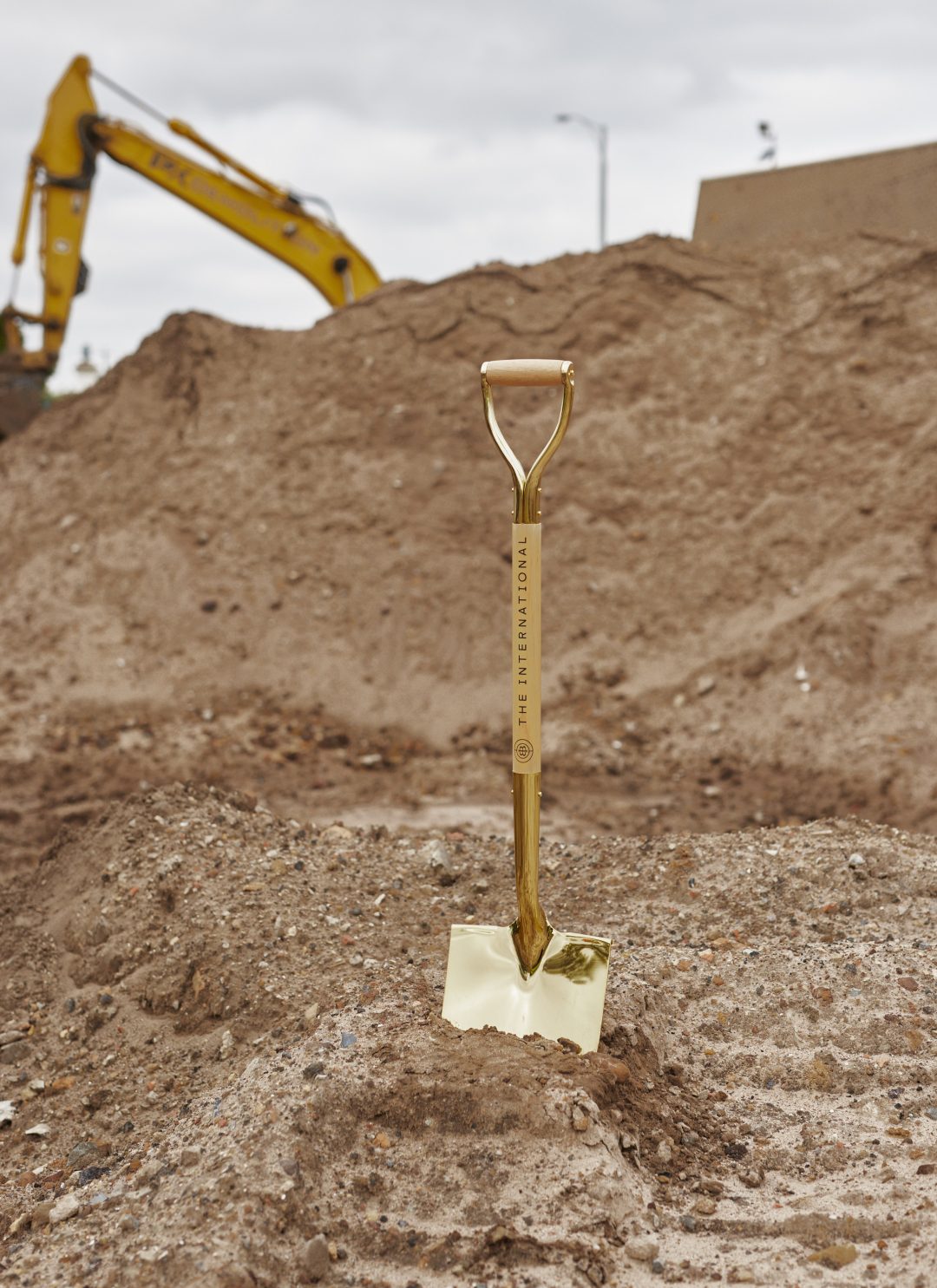 The International Brighton is set to offer a new standard in luxury residential living. Through a distinct connection to the outdoors, coupled with refined design, the project brings a crafted approach that speaks to its extraordinary Bayside locale.
From the outset, the architecture sets the tone, with a precise form oriented toward the iconic views of the bay. Large, welcoming frames and openings puncture the masonry exterior, creating framed portals through to the interiors.
Led by Landream and V-Leader, with builders VCON, the $120m development will comprise of 59 apartments and will be built by 500 trades and contractors from the local area in a bid to stimulate employment in Victoria.
Read more about our approach to the architecture and interior design of The International Brighton.