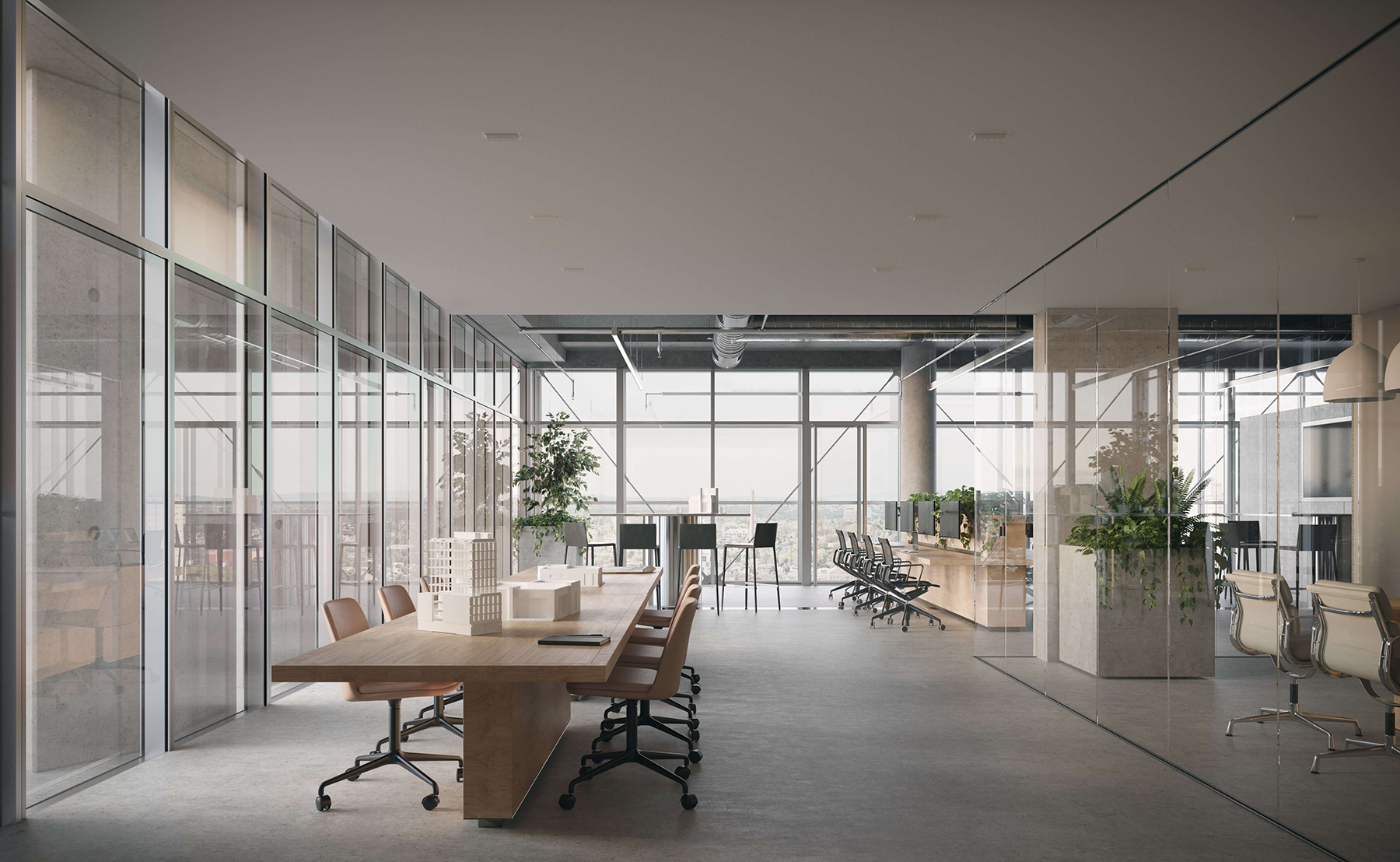 With completion approaching in early 2024, we introduce  116 Rokeby's unique architectural and interior design approach that will offer a visionary hub for creativity in the heart of Collingwood with a focus on sustainability.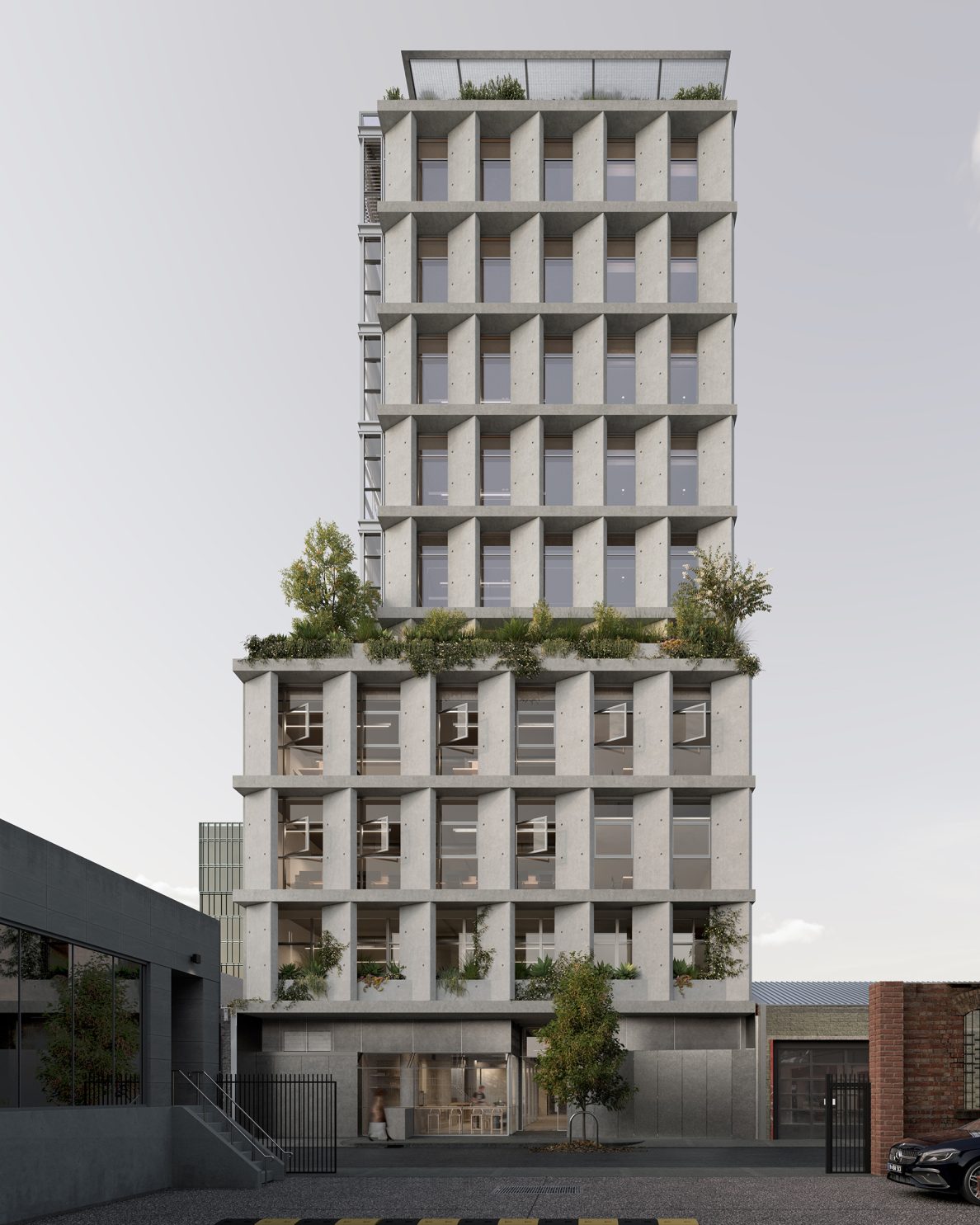 Together with our project partners and leaders in their respective fields — Figurehead, Eckersley Garden Architecture and Arup — we have come together to deliver a workplace for the future. With a shared vision and commitment to sustainability and future-focussed architectural design, Rokeby will deliver a premium workplace that is conducive to innovation and excellence.
"We have a forward-thinking client that believes in innovative design and architecture. One that understands the tremendous value and impact that sustainability can have on how tenants will feel in the space," shares Carr Associate Director Stephen McGarry.
As a place where life and work are thoughtfully and intentionally connected, 116 Rokeby will offer tenants a day-to-night café and wine bar and a year-round rooftop terrace to foster community and connection.
This is supported by Carr's involvement as both architects and interior designers – an approach that enables a holistic outcome. As Carr Associate Director Rebecca Trenorden says, "It's been a very collaborative process where you can't see where the interior stops and the architecture starts. You see it as a holistic palette and level of quality and detailing from outside to in and inside to out."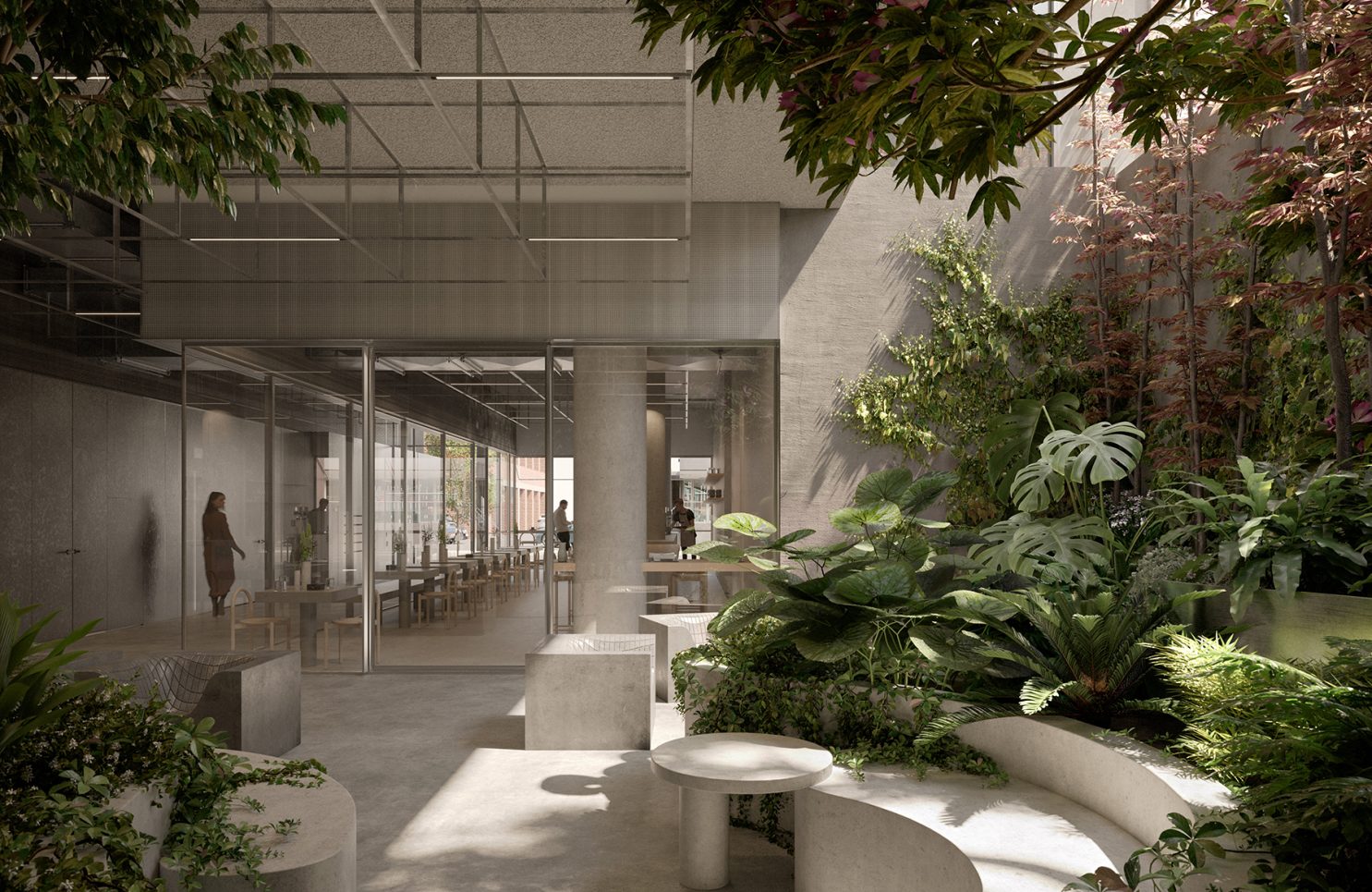 116 Rokeby is about an experience; it's about building a community and having spaces to socialise and to nourish.  The vision is around this ability to create a vertical village and a community for the Collingwood precinct."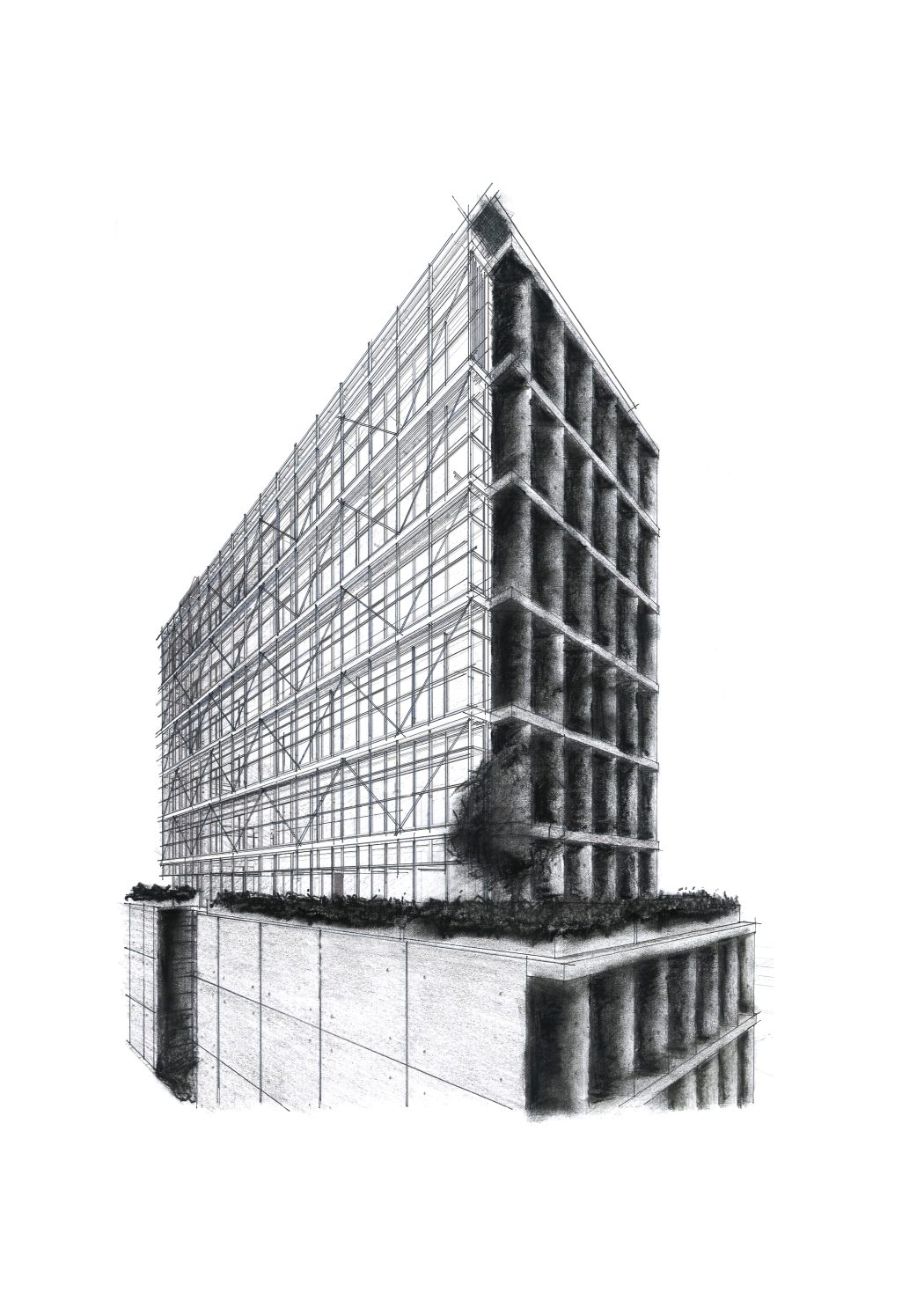 With a core focus on sustainability, 116 Rokeby will have 'Climate Active Carbon Neutral' status, which is certified by the Australian Government, with a Platinum WELL Certification and 5.5 NABERS Energy Rating.
To achieve this, we have worked closely with Arup's ESD consultants specifically to maximise passive methods of heat gain and loss, shading and natural ventilation for complete internal comfort. With a fully glazed northern façade allowing for maximisation of daylight to the floorplates, a double skinned façade has been applied – a design feature uncommon in Australia.
Richard Stokes, Arup's Sustainable Buildings Leader further explains, "Typically office spaces are mechanically ventilated with no direct access to fresh air due to the nature of commercial developments that are generally larger buildings with less daylight. 116 Rokeby represents a unique offer where each floor can be separately controlled and experienced."
The combination of natural light, passive heating and cooling, a kitchen garden rooftop terrace, an internal courtyard with planting, and extensive end of trip amenities will create a workplace that has health and wellbeing consciously woven into every facet of the building. The result is a workplace that has a deeply holistic approach to design, sustainability and function.
Joe Grasso, Managing Director, Figurehead Group, shares, "Our approach to business has always been to build with the end user in mind, with a determination to exceed expectations. 116 Rokeby as our flagship is no exception; the design detail from Carr delivered by our construction team at Figurehead will truly showcase what a considered office in Melbourne can be."
116 Rokeby is currently on site and due for completion in early 2024.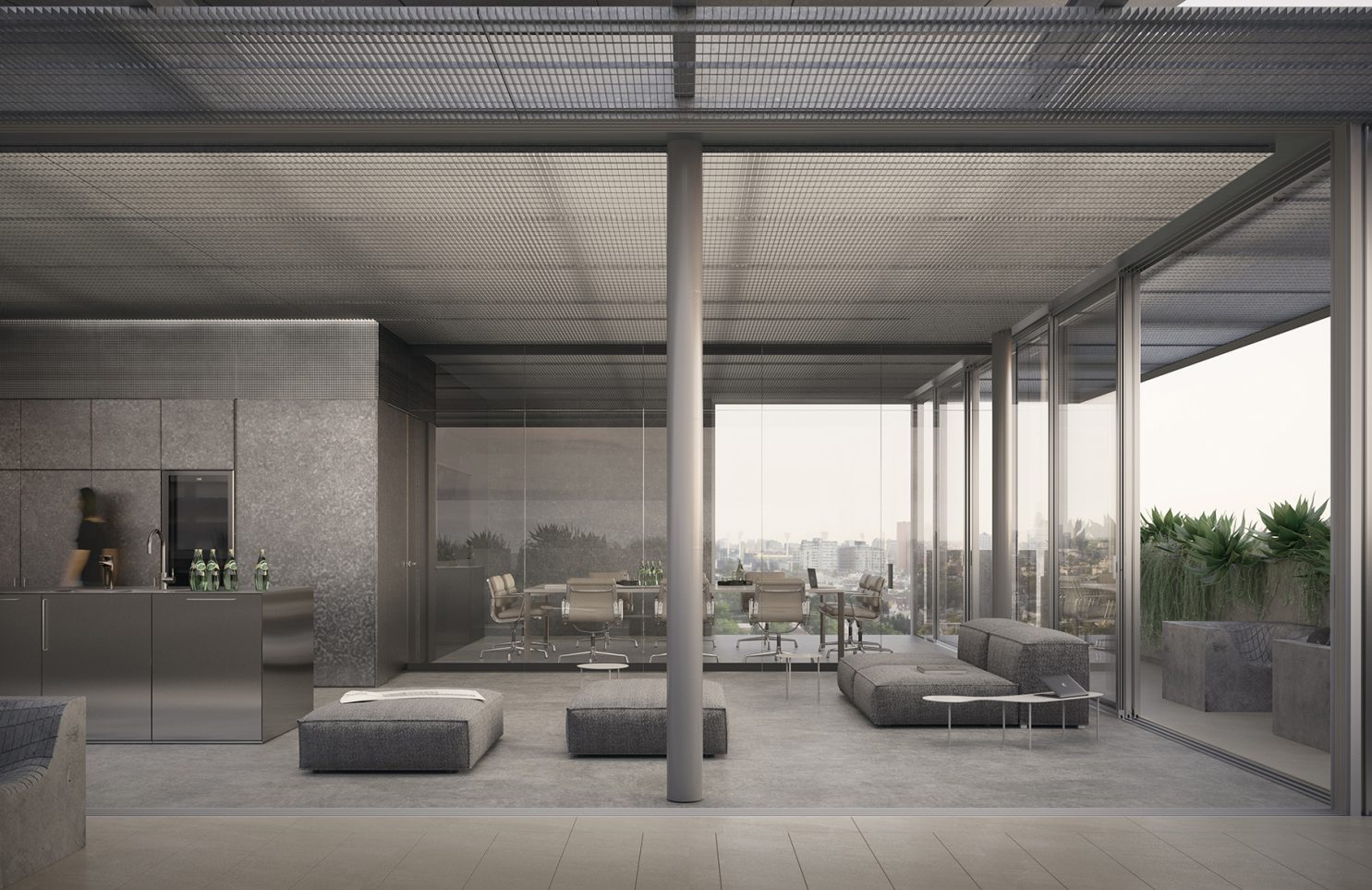 Learn more about Rokeby's environmental design initiatives.