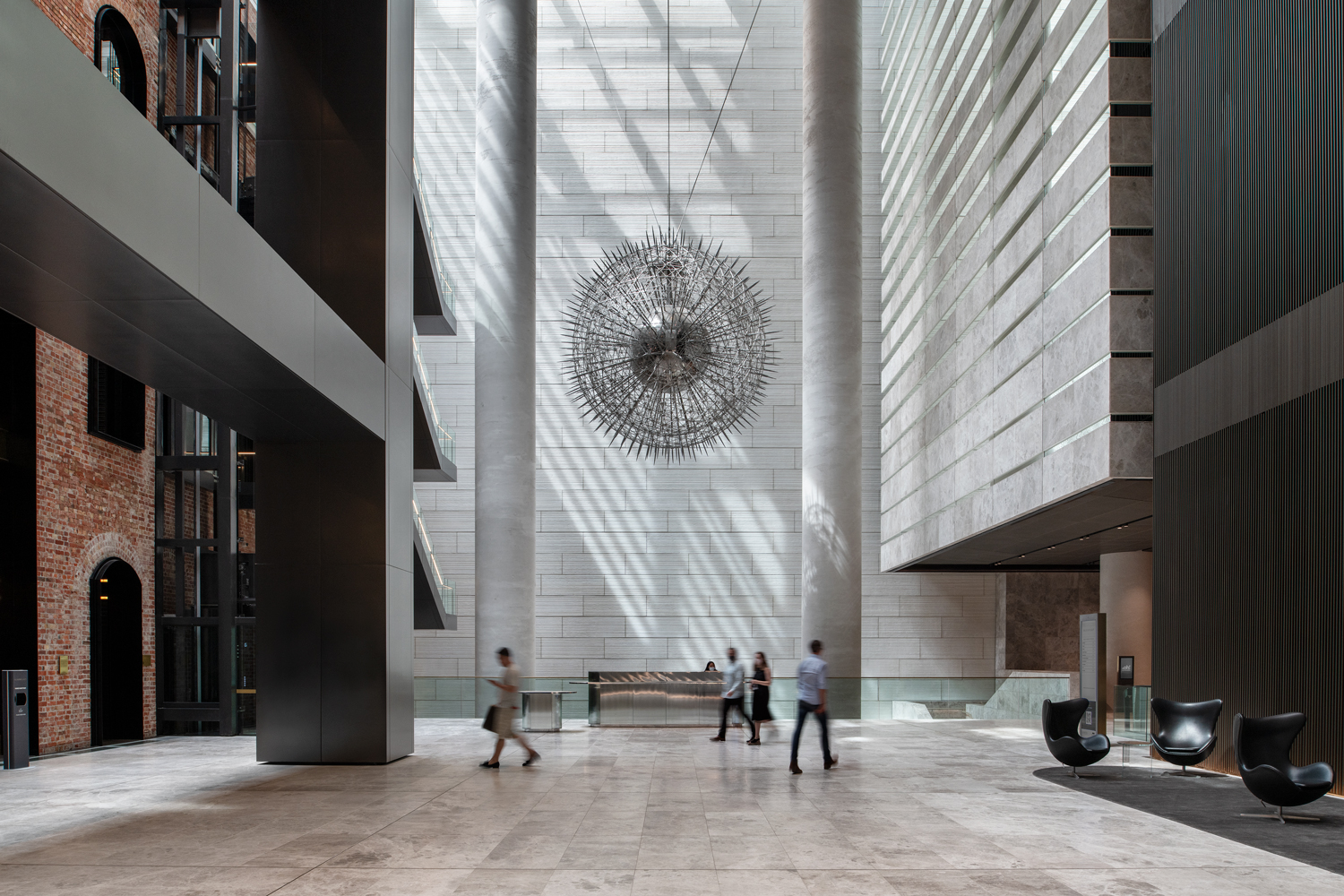 Responding to an altered workplace climate and incentivising staff back into empty tenancies across Australia's capital cities, Carr is partnering strategically with landlords and building owners to design environments that imbed choice and variety into the traditional format. The result is a diversity of work and meeting environments referred to as 'third spaces'.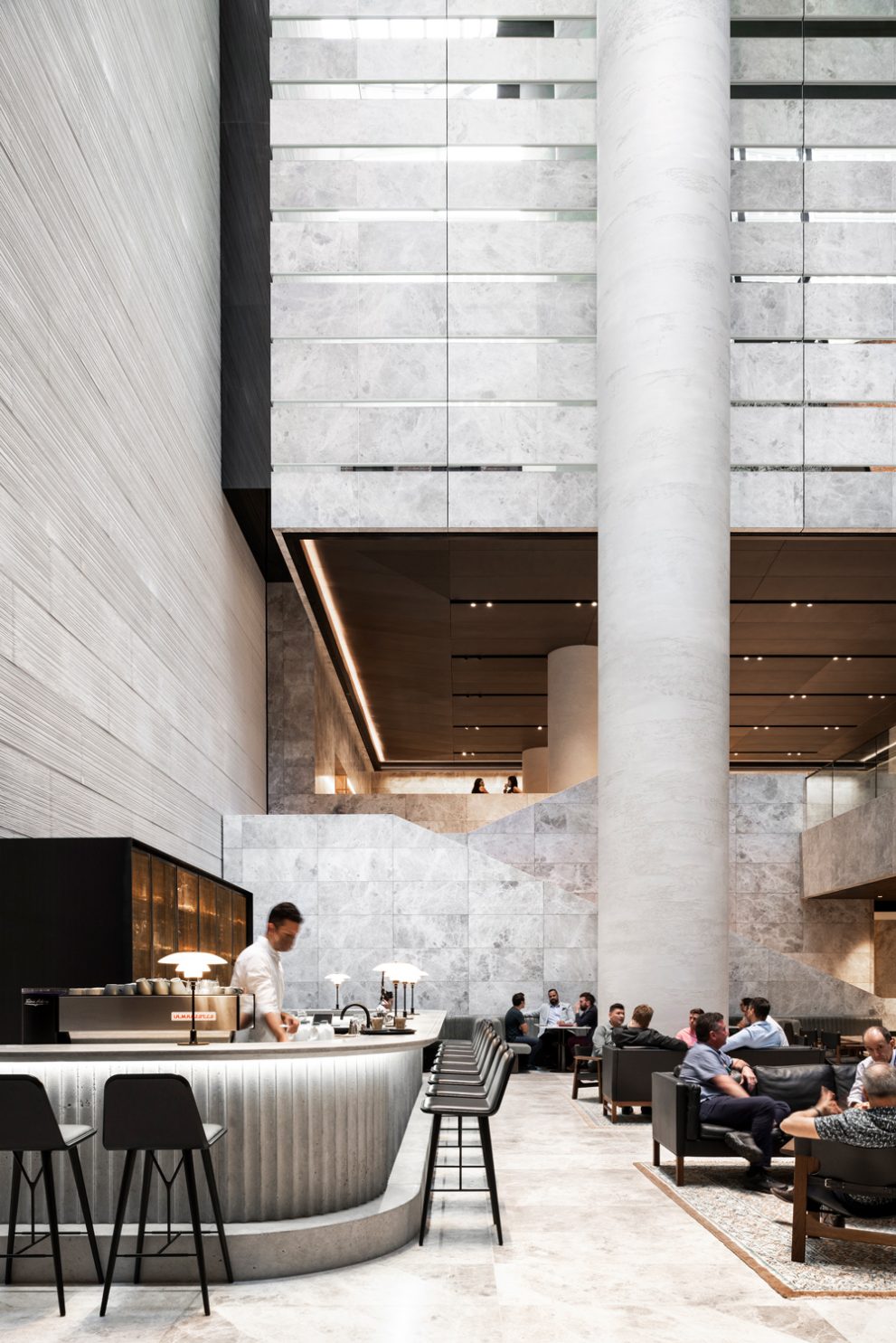 As the workplace landscape responds to the changing needs of its market, the traditional offering has had to inevitably evolve. Currently across Australia, and in particular within Melbourne CBD, a large percentage of office space is sitting empty, with some tenancy rates below that of the 1990's recession.
The effects of repeated lockdowns have forced a behavioural change within the workforce, with many adapting to their working-from-home environments, making it difficult to entice a return. As a consequent affect, "Landlords are recognising the need to compete in the market," says Rebecca Trenorden, Senior Associate at Carr, "and are activating under-utilised or dormant space in their buildings – investing in their asset while creating a new revenue stream that benefits everyone," making way for the introduction of third spaces.
Flexibility is key
Supporting traditional tenancies, "Tenants are evaluating their space and locations, both qualitatively and quantitatively," Rebecca adds, "The tenancy doesn't end with the on-floor space, instead the competition is on for what the whole building can offer a tenant in the way of quality end of trip (EOT), wellness facilities, diversity of food and beverage offerings, meeting and event space, co-working and social spaces." As a result, a series of environments are being created that contribute to the 'third' dimension of the workplace. Instilling a sense of flexibility and choice is then imbedded to encourage engagement.
With the recently completed Olderfleet in Melbourne, designed by Grimshaw in collaboration with Carr for Mirvac, these principles and spaces were ingrained into the fabric of the everyday functionality since concept, and have been in motion for some time.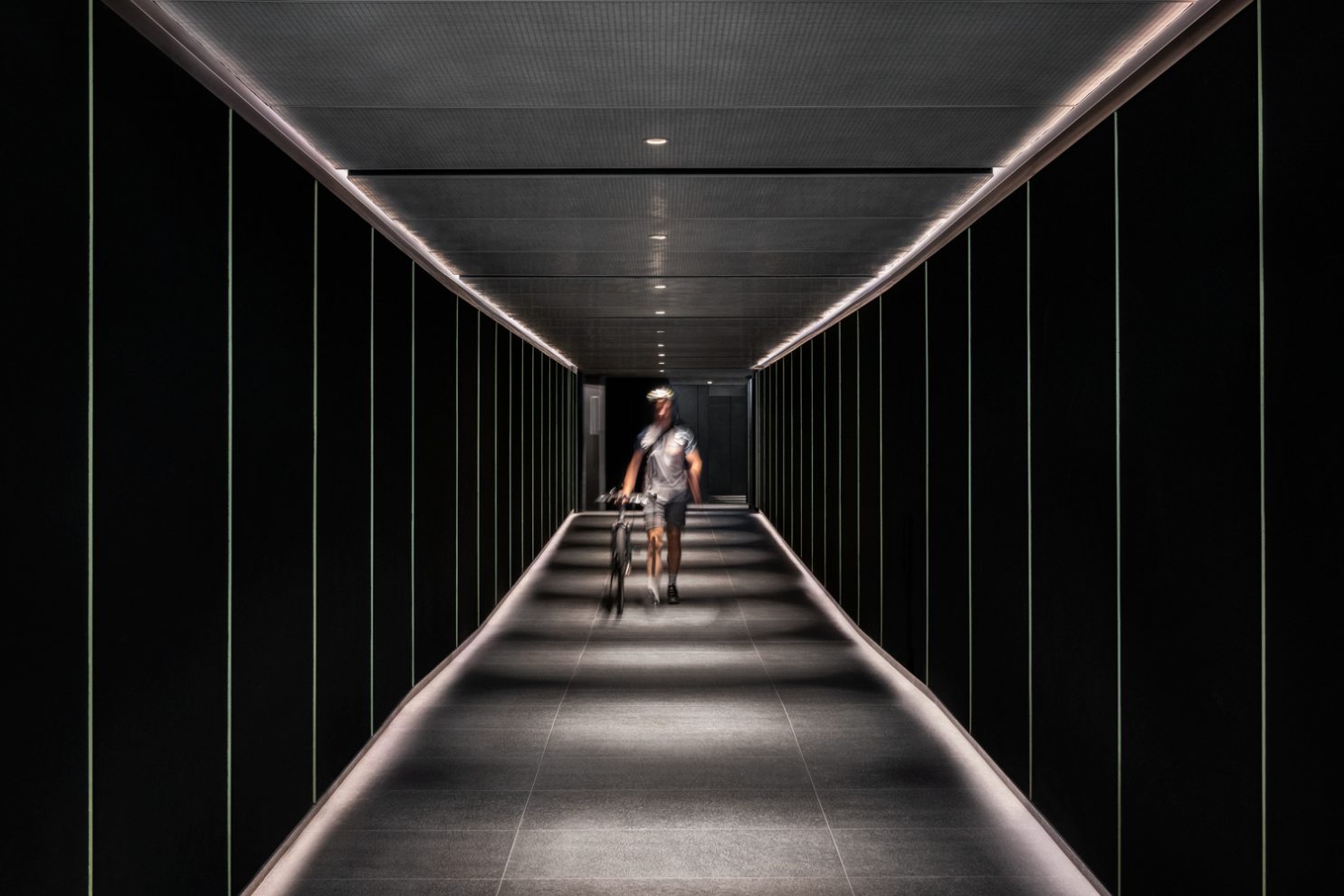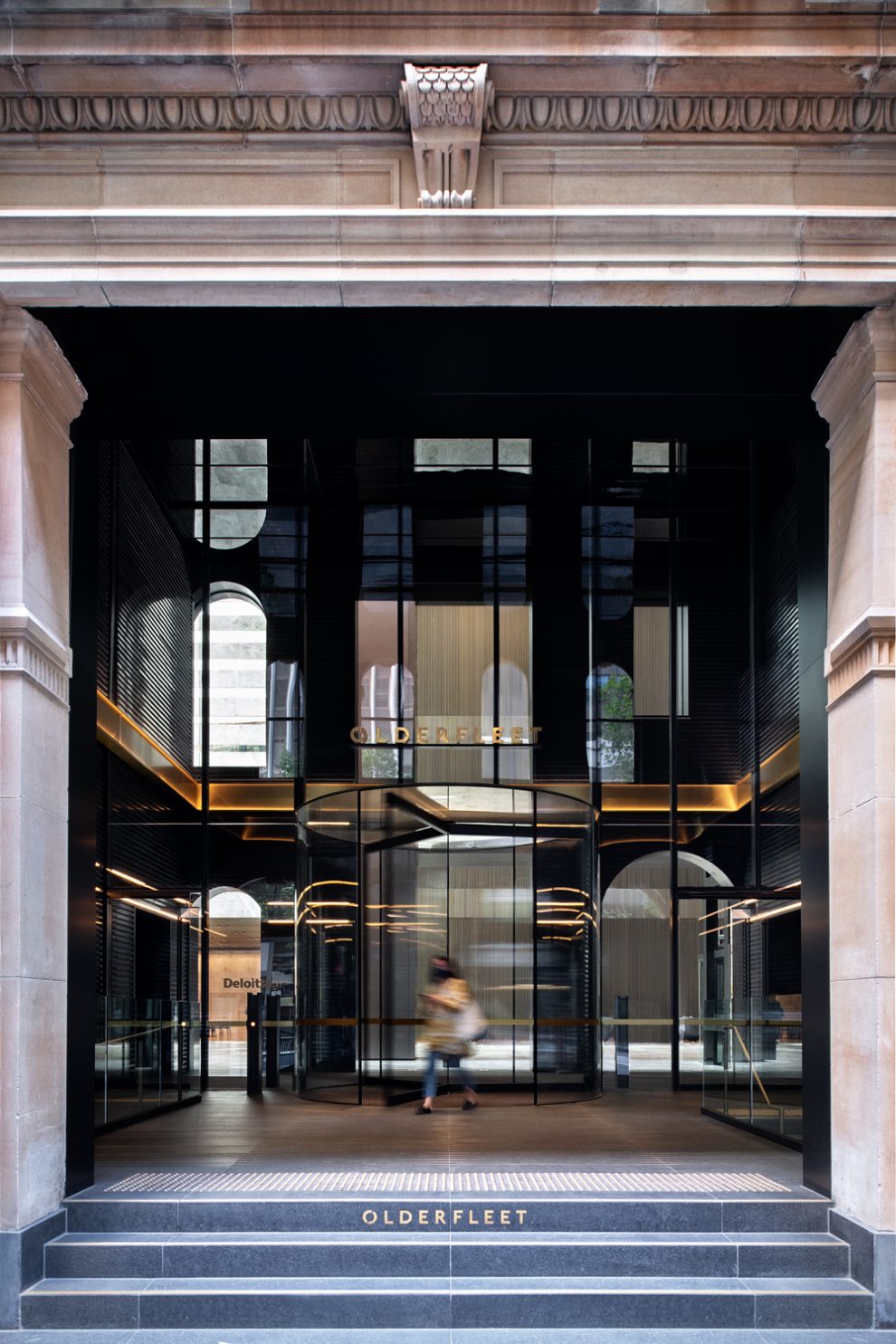 The pre-emptive prototype
Located in Melbourne's CBD, Olderfleet showcases the successful integration of third spaces within a commercial tenancy. Completed mid-COVID in 2020, Edwina Molony, Business Development Manager, Mirvac, explains how "Mirvac found an extraordinary appetite for tenants returning to work at Olderfleet – perhaps driven by the quality of the spaces and the excitement of the new".  With Olderfleet winning the 2021 Australian Institute of Architects' prestigious Victorian Chapter interior architecture award, it's no wonder, as Edwina describes, that "The diversity of spaces has added to that level of excitement, through increased social bump factors," she adds, "The spaces have added to the creation of a rich tapestry, and to the allure of the office, with really positive feedback and the spaces heavily used."
As a heritage restoration and repurposing, as well as a new build, the building curates a number of tenants under one roof. "Stepping off the street," Rebecca says, "Through the heritage façade and into the light filled lobby, the activity and liveliness of the (third) spaces, acts to transport tenants and visitors alike into a vibrant city of its own."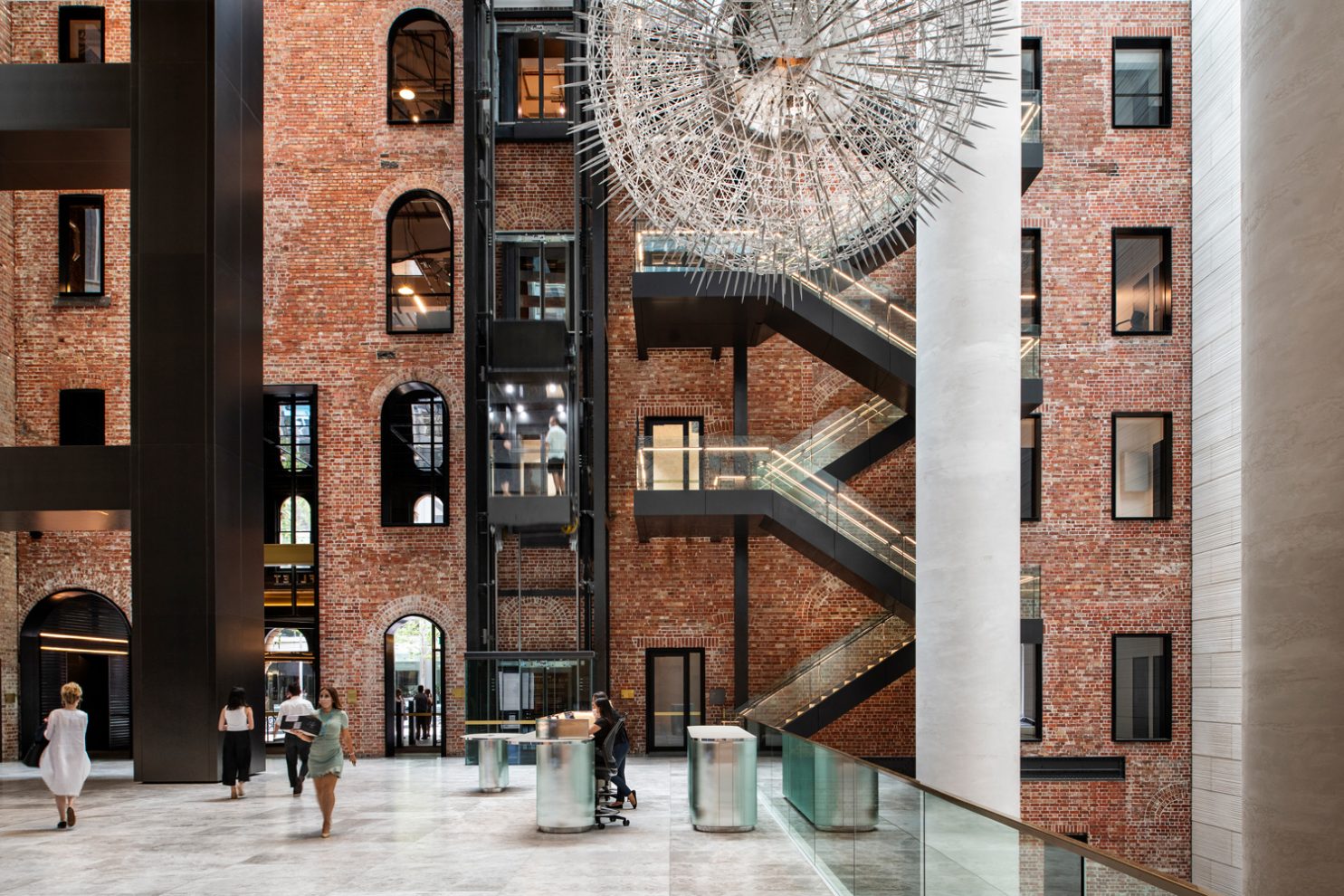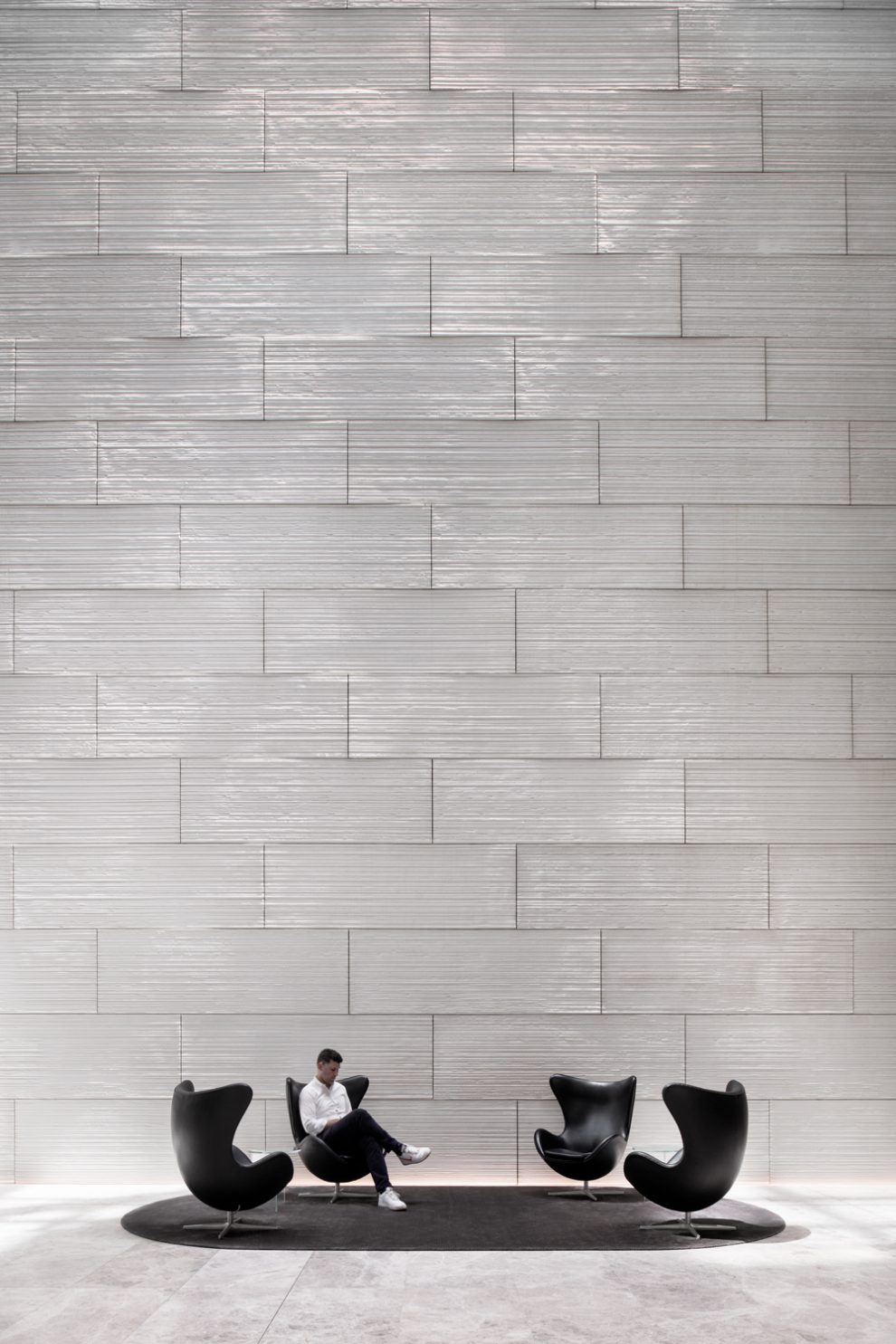 An open approach
While Edwina concedes that not one size fits all, requiring an altered approach for each building and its context, understanding the tenants and their shared needs is an important contributor to the offering. "What we have created for Olderfleet is certainly the foundation for future iterations," she says, "For us, the third space really is a provision for a diversity of spaces that provide security and options for all users. While it is a really fast changing market with a lot of tenants doing a lot of introspection at the moment, we do need to engrain a level of flexibility in what we do, to allow for future change." The spaces allow for visitors, clients, and staff to enter and use them in their own way, "We've created a place where people feel comfortable," she adds, "where we've catered for who we believe our community is, acting as an appealing physical and social addition to their day."
The hybrid model
Driven by tenant retention and attraction, Rebecca explains, "Mirvac has created a magic offering within Olderfleet to allow an activated building with a community of tenants, connected by a social heart." While she believes the model needs an element of flux in each bespoke case, "Our role is to be as future-ready as possible," says Rebecca, "As we recognise the value of the hybrid model as a culture, we also acknowledge the friction points that are resonating from it, and how at the core there is a need for incredible diversity amongst businesses." The role of designing for these spaces sees the creation of shared amenity for the building's occupants, leading to a diversity of spaces to collaborate, socialise and escape, acting as an extension of their workplace. "We utilise our expertise in workplace and hospitality design with third space projects," she adds, "as it allows us to combine our strategic thinking and pragmatism of workplace with the operational, experience lens of hospitality design to create an offering that considers design, function and operations."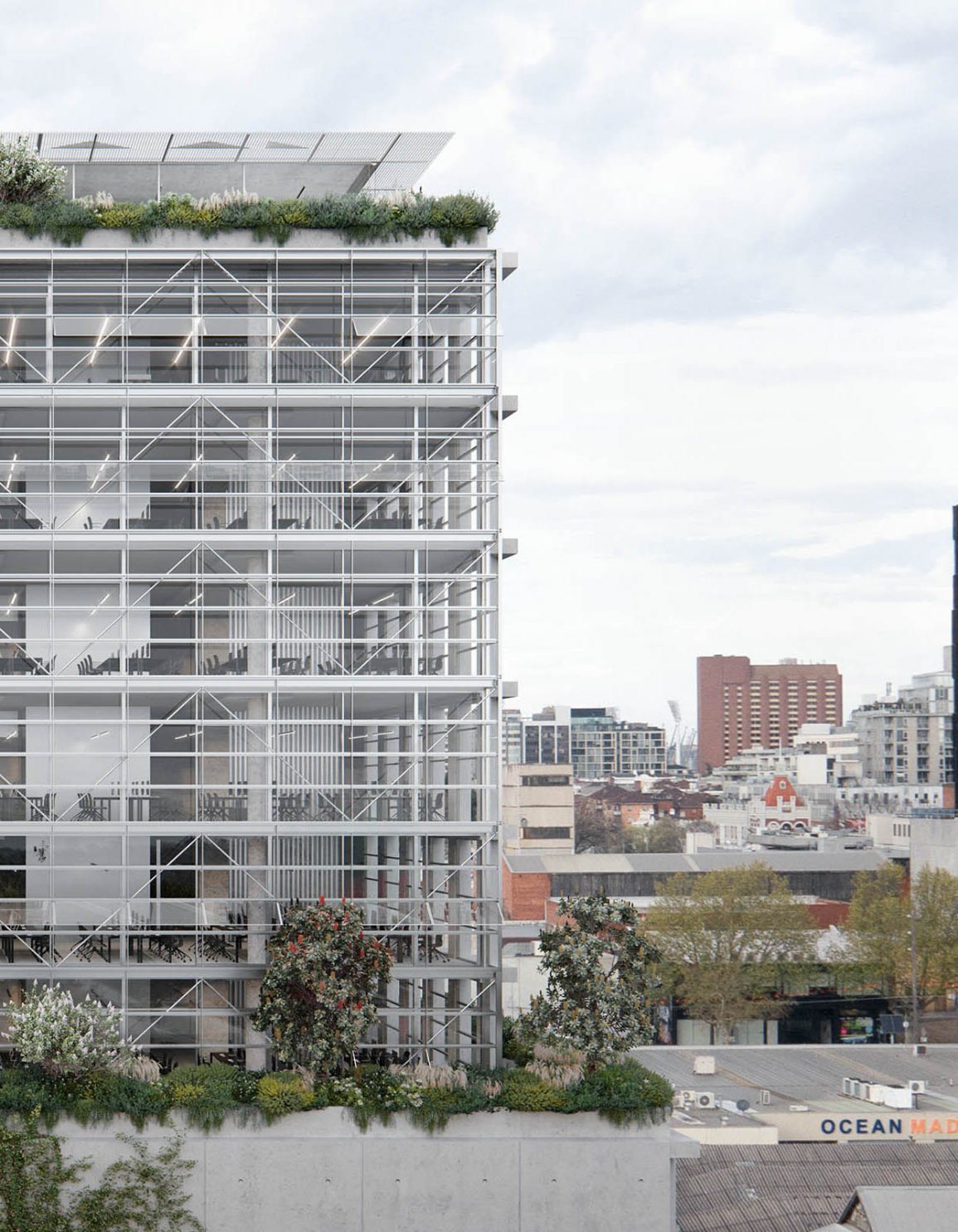 Immersion in place
Currently in design, Rokeby Street is a response to a move of commercial tenants wanting to be immersed within an existing community of thriving hospitality and culture as a pull for talent and is located Collingwood. "With the extra-sensory qualities of the different third space experiences" Stephen McGarry, Associate Director at Carr, adds, "The conceptional thinking of the architecture and floorplates were driven by the pursuit to create internal amenity and spaces that positively affect the well-being of the end-user." He believes that the ultimate goal is the coming together of building tenants in central locations to allow for social interaction, discussion and a different learning environment that will help create a community. As a tenant of the space, Joe Grasso, Managing Director, Figurehead adds, "The space will wrap a bow around who we are, what we do and why we do it," with the many opportunities for collaboration, "as It will provide an advantage for staff who already see the workplace as a zone of focus."
Words by Bronwyn Marshall
Learn about Olderfleet's art installation, Solar, by Wolfgang Buttress and Rokeby Street's environmental and wellness initiatives.