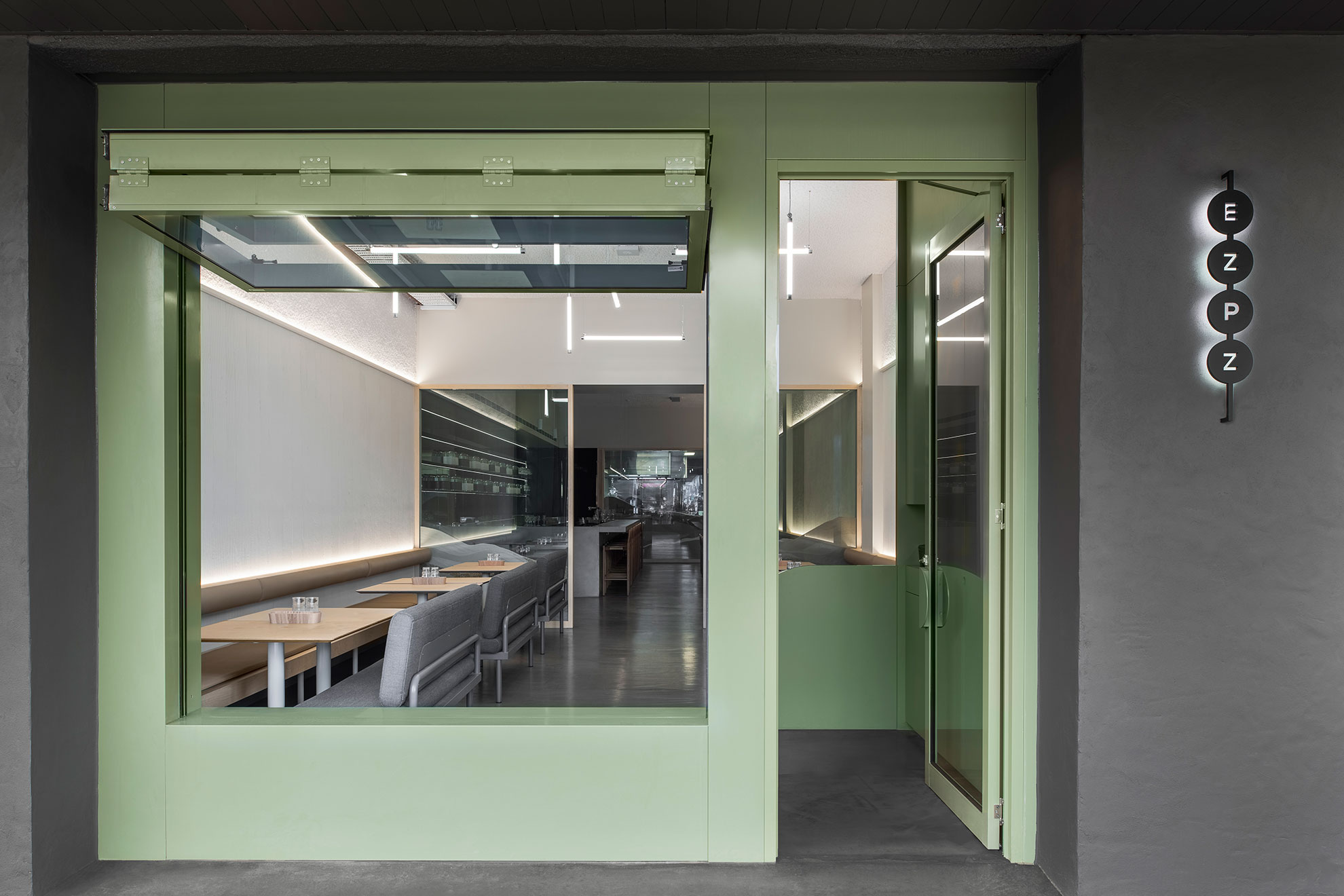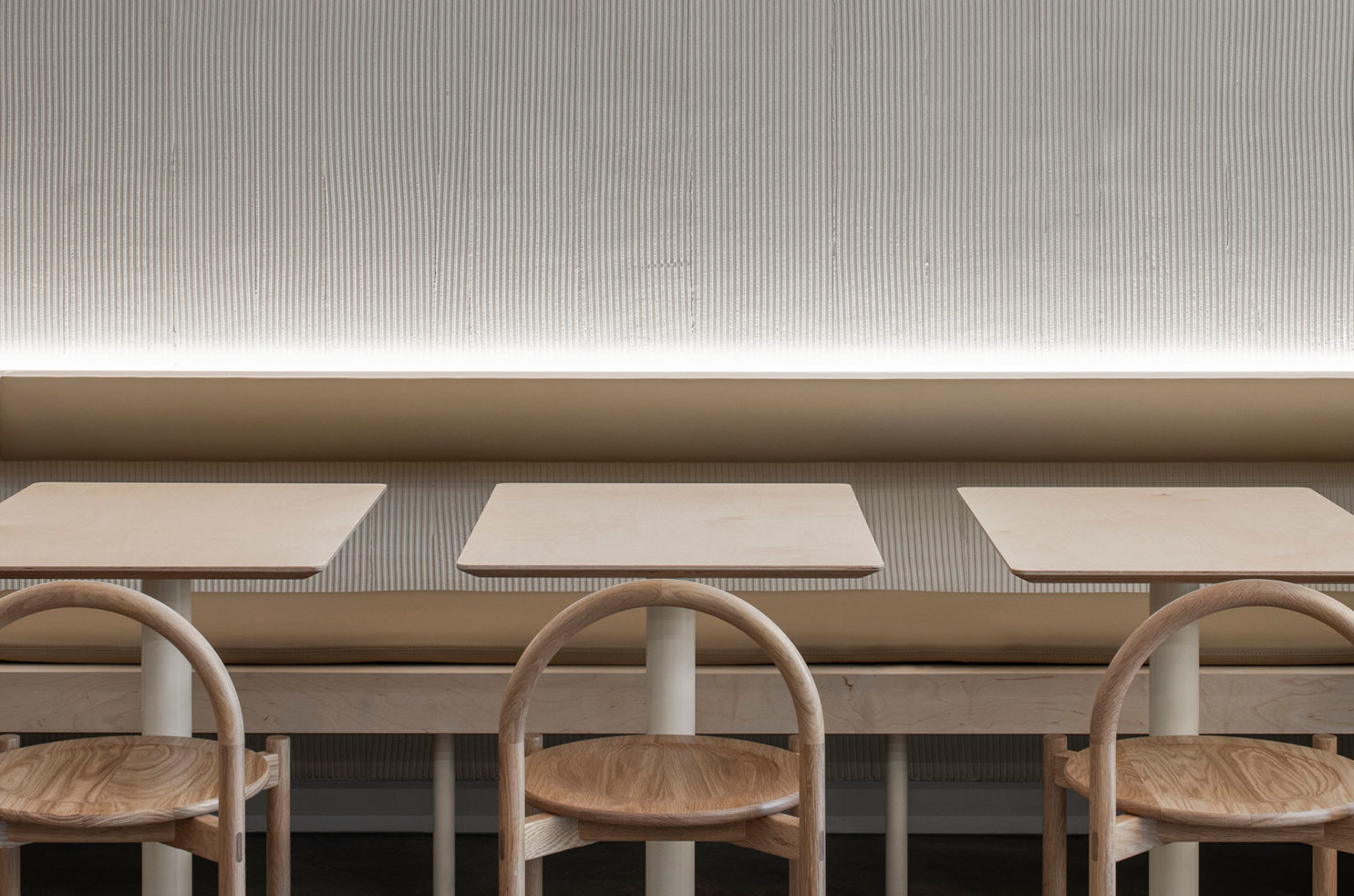 The "no shortcuts" art of premium sake brewing was explored through the dining environment.
Much like traditional Japanese paintings capture the depth of mountainous landscapes, Eazy Peazy reveals itself through layers. A steel-panelled, horizontal, 'wasabi green' bifold opens the façade to the street. Inside, diverse dining experiences are curated within a single environment: intimate banquette and table seating, a sociable standing room bar, and a private dining room to the rear.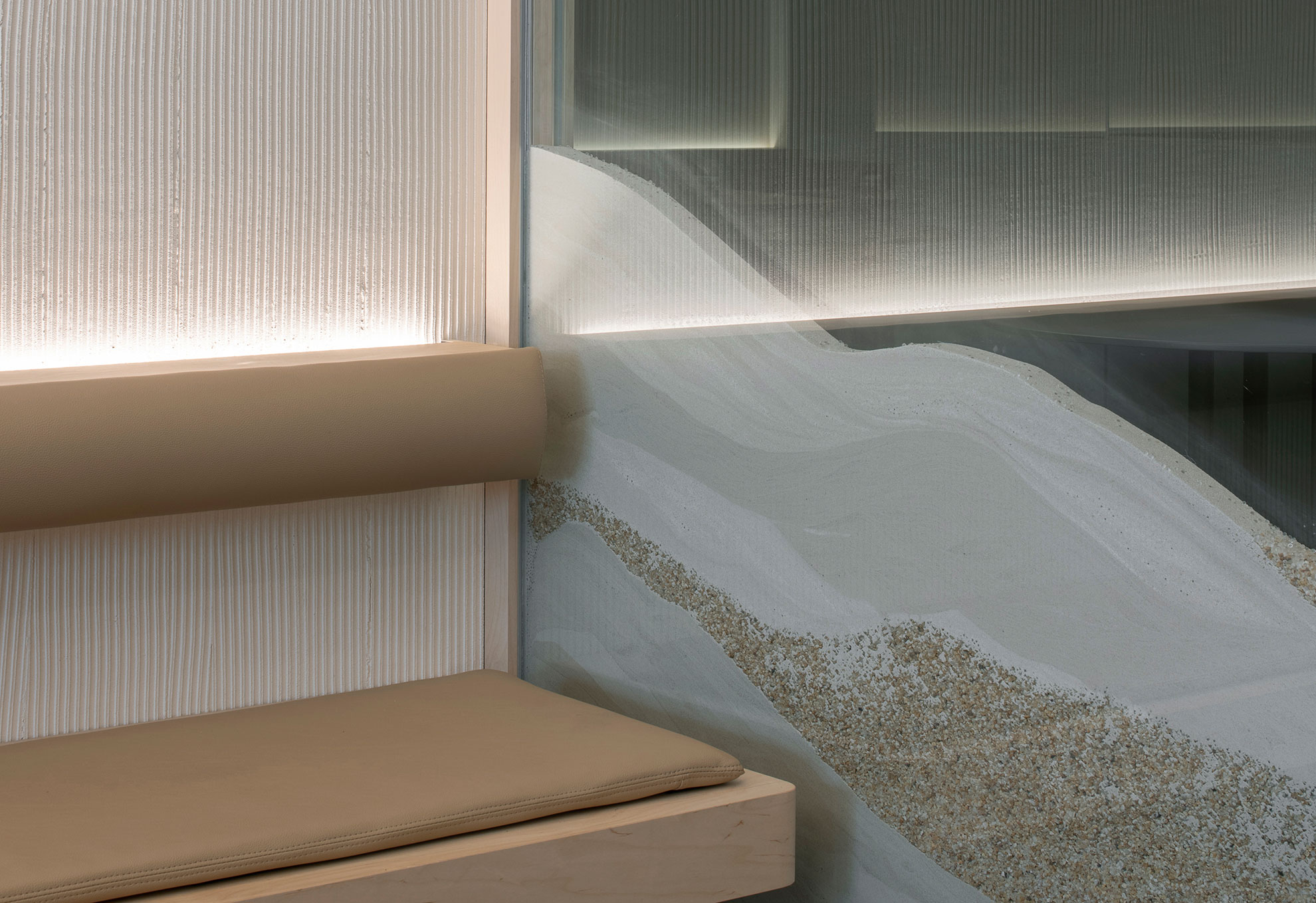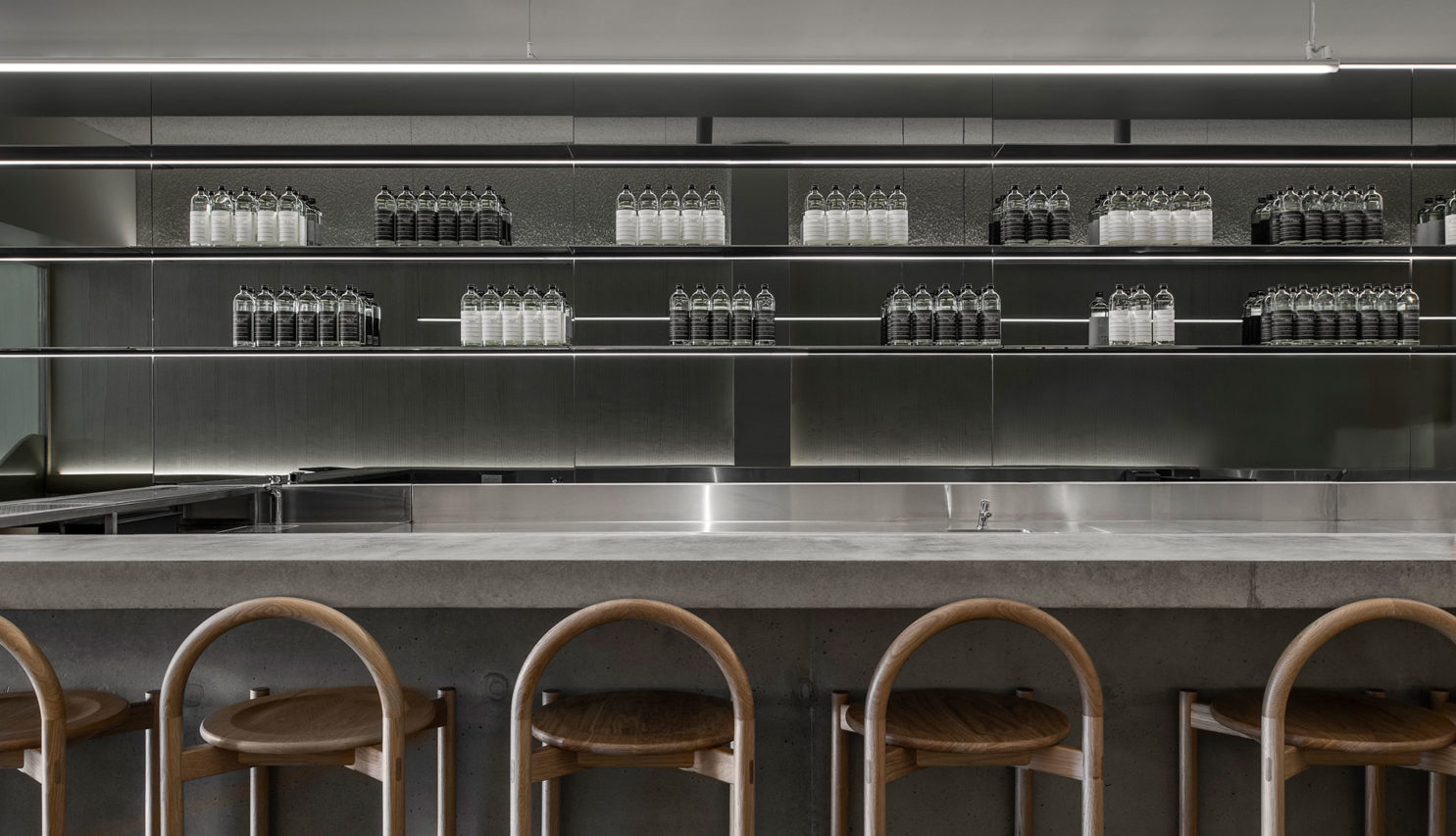 Respectful of budget, the focus was on experimentation. Hanging vertical and horizontal lights intersect like Tokyo's Shibuya crossing, while a simple, hand-trowelled wall finish recalls the calm of raked zen gardens.
Full height sand artwork partitions, meticulously hand-poured in situ by our team, divide the linear restaurant space and frame views of the hibachi chefs at work.
The kitchen pod's form references the art of brewing, too. Clad in plywood, it mimics the packing crates encasing Toji Sake's precious cargo.