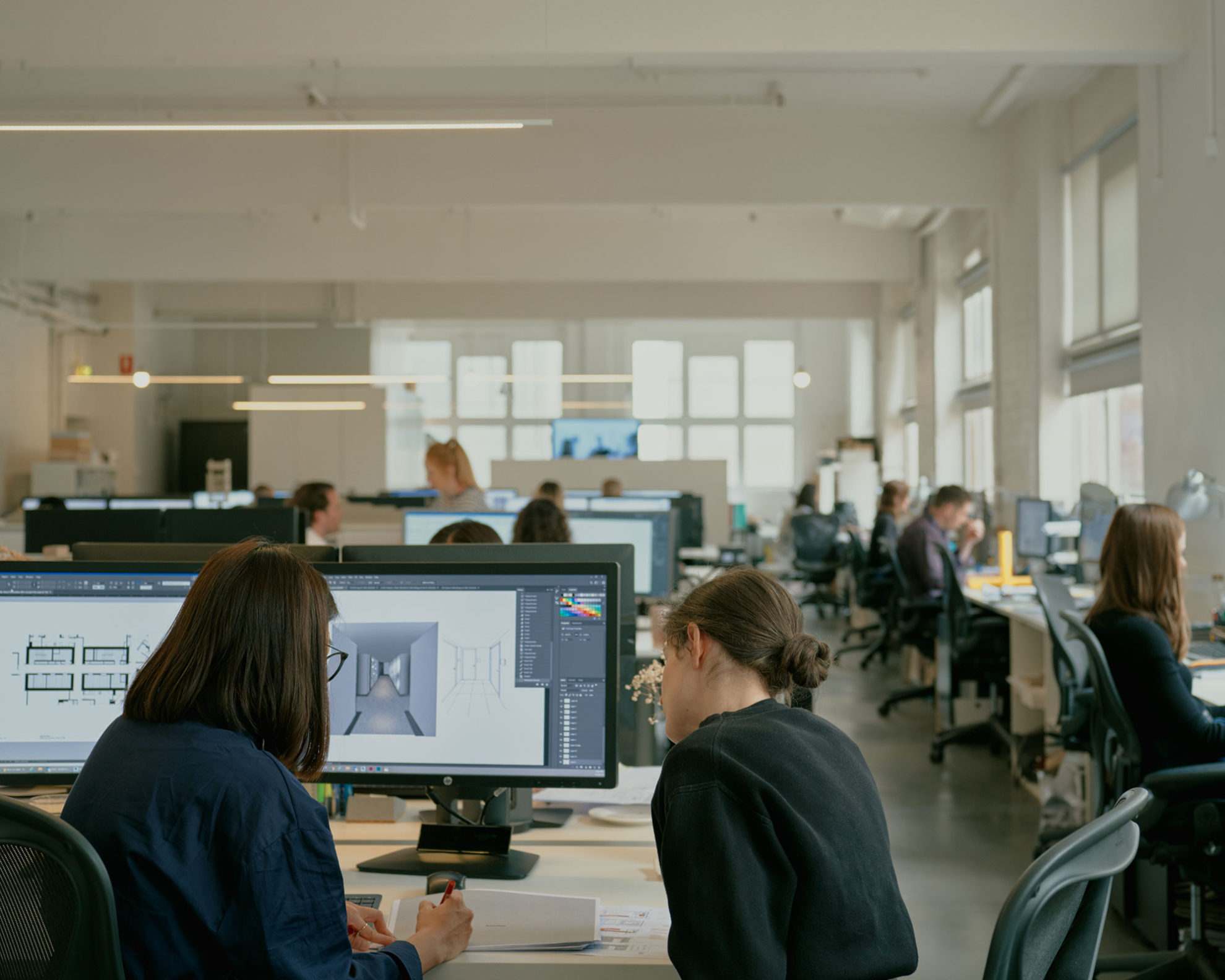 As International Women's Day continues to build momentum around the world, we take a moment to shine a light on some of the talented women here at Carr.
Since its founding more than 100 years ago, International Women's Day has been a day to celebrate the achievements of women across the social, economic, political and cultural spectrums, while also providing an opportunity to call for a more gender equitable world.
The Carr team is brimming with exceptionally talented women across design and architecture, including a trailblazing female founder. In honour of International Women's Day 2020 we put some questions to a small cross-section of ladies in the Carr team to gain a new perspective on their motivations, inspirations and design thinking.
Drawing inspiration
"Being inspired is about maintaining an openness and drawing from each experience," says Lauren Gostin, adding, "I'm inspired creatively by anything that evokes, incites or disrupts my thought processes. Finding it in art, music, film, natural/designed environments, people, conversations and literature."
Stephanie Poole, who became a registered architect in December 2019, considers how other disciplines shape her approach. "My work is in part informed by other design disciplines, artistic practices, and texts. A project might be shaped by a theoretical position, a spatial relationship, a material or atmospheric condition. Ultimately, fundamental to my work is a sense of awareness, curiosity and questioning."
On design thinking
Design thinking forms the backbone of all the work we do at Carr. It forms the layers of insight and reasoning behind our projects. This is particularly true for Associate Nicole Coutts, who is deeply motivated by human behaviour – a critical consideration in her area of expertise in workplace design. "Design to me is being thoughtful to the human condition and considerate of how an environment can influence emotions and behaviour. Through design, we are able to unlock opportunities and new ways of creating memorable experiences that evoke a sense of discovery and wonder," she says.
For Lauren, it's the synthesis of inspiring experiences that pushes a design forward, "Just as important as the experience itself is the time spent processing the inspiration. For me that is the aspect that allows me to apply it to design."
The power of place
Having spent time travelling and living abroad, Stephanie developed a keen eye for how place shapes meaning. "In my approach to work, I draw upon the experiences of observing and living in different places. I am interested in the life of places, observing the way people live, interact and engage with their surroundings. This experience has helped me to understand what makes a successful public space. It has also given me knowledge in how we might challenge traditional modes of living, and how creating buildings for longevity – which can be adapted over time and respond to the environment, and context within which they exist – is critical," she shares.
With a more personal perspective, interior designer Emily Hon adds, "Growing up, my family and up bringing was always the root in sparking my curiosity on how things were made and where they came from. My dad in particular is finicky about the details and quality of execution. The stories my parents would share of their homes growing up have always intrigued me about how the walls and surrounding landscape can form a home. It's fascinating how we can easily adapt from one place to another, and our sense of identity and belonging can be challenged."
On building narrative
The power of storytelling is one we know well at Carr. Bringing a narrative-driven concept to life is what inspires Emily. "We are constantly surrounded by stories and history, and as an interior designer we often get the opportunity to hear and bring light to this – a part of our role is storytelling and providing our clients and end-users a targeted experience. I guess what really drove me down the path of interior design is my curiosity to learn and the challenges we face that can push the way we think further. And of course, being able to see it all physically come together and people interacting in the space, is what makes all the effort worth it," she says.
Striving for gender equity will take more than one day of recognition, and while there is still a way to go, we want to recognise the achievements of all the women throughout the Carr office, because as they say, it takes a village!
The women of Carr 2020
Alecia O'Neill
Aleesha Callahan
Alice Kohler
An Bui
Ania Dyrcz
Bonnie Hamilton
Carla De Francesco
Catherine Hucker
Christine Green
Emily Hon
Emily Zeigler
Emma Phythian
Erin Uphill
Etoile Nasrallah
Fiona Bottcher
Giorgi Dominiguez
Helen Dendrinos
Isabel Williams
Jann Agac-Ac
Jaslyne Gan
Jess Green
Lauren Gostin
Lucy Cuthbertson
Madeleine Armstrong
Mariam Najeeb
Molly Shelton
Nicole Coutts
Nicole Marson
Rita D'Souza
Rosie Morley
Samantha Stefanou
Sandra Seles
Sarah Birthisel
Stephanie Poole
Sue Carr
Tori Dinardo
Zoe Buchanan