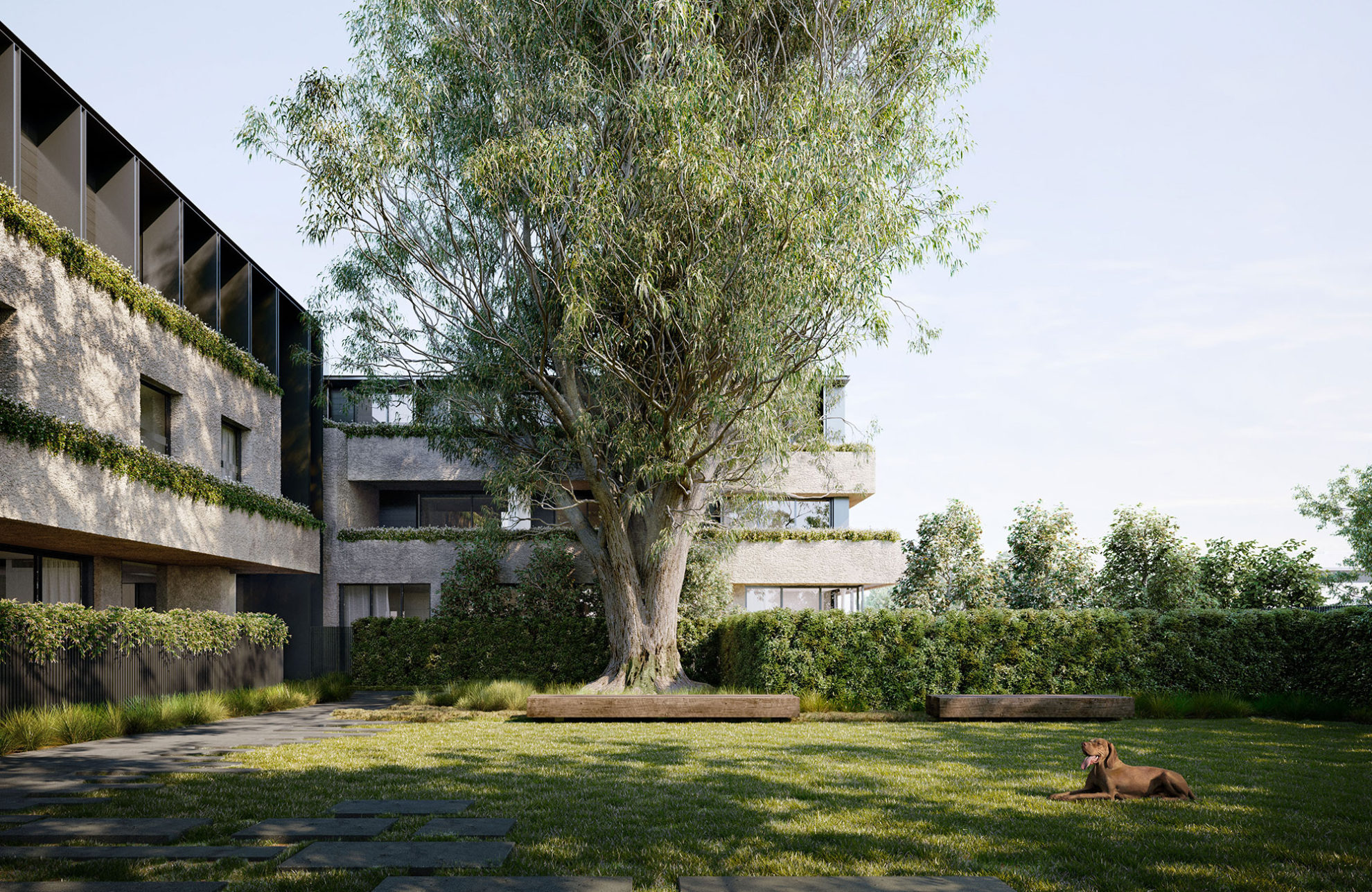 In anticipation of Victoria & Burke completing on site, we speak to Associate Richard Beel and Senior Interior Designer Helen Dendrinos about the design process and the importance of collaboration between designer, builder and developer.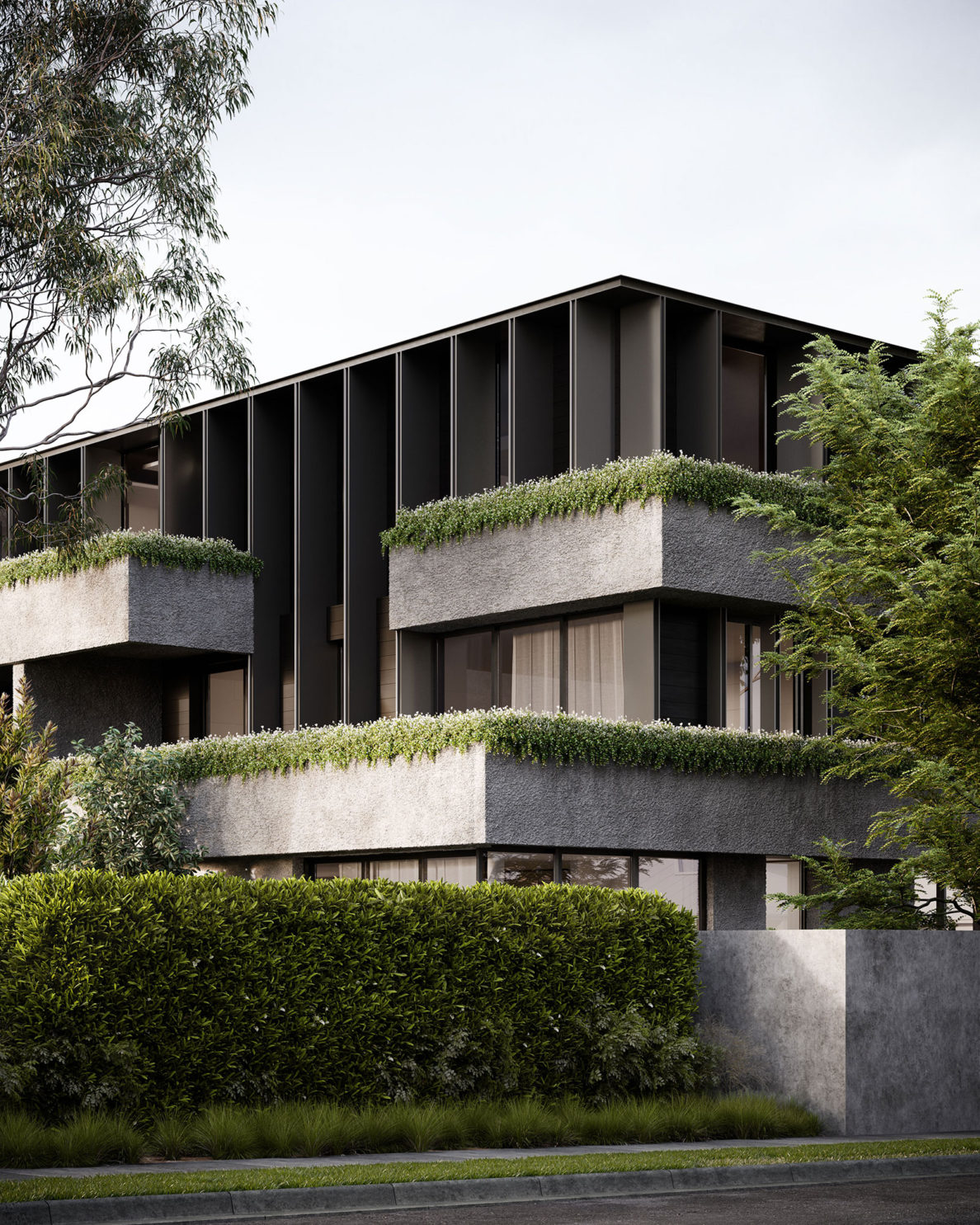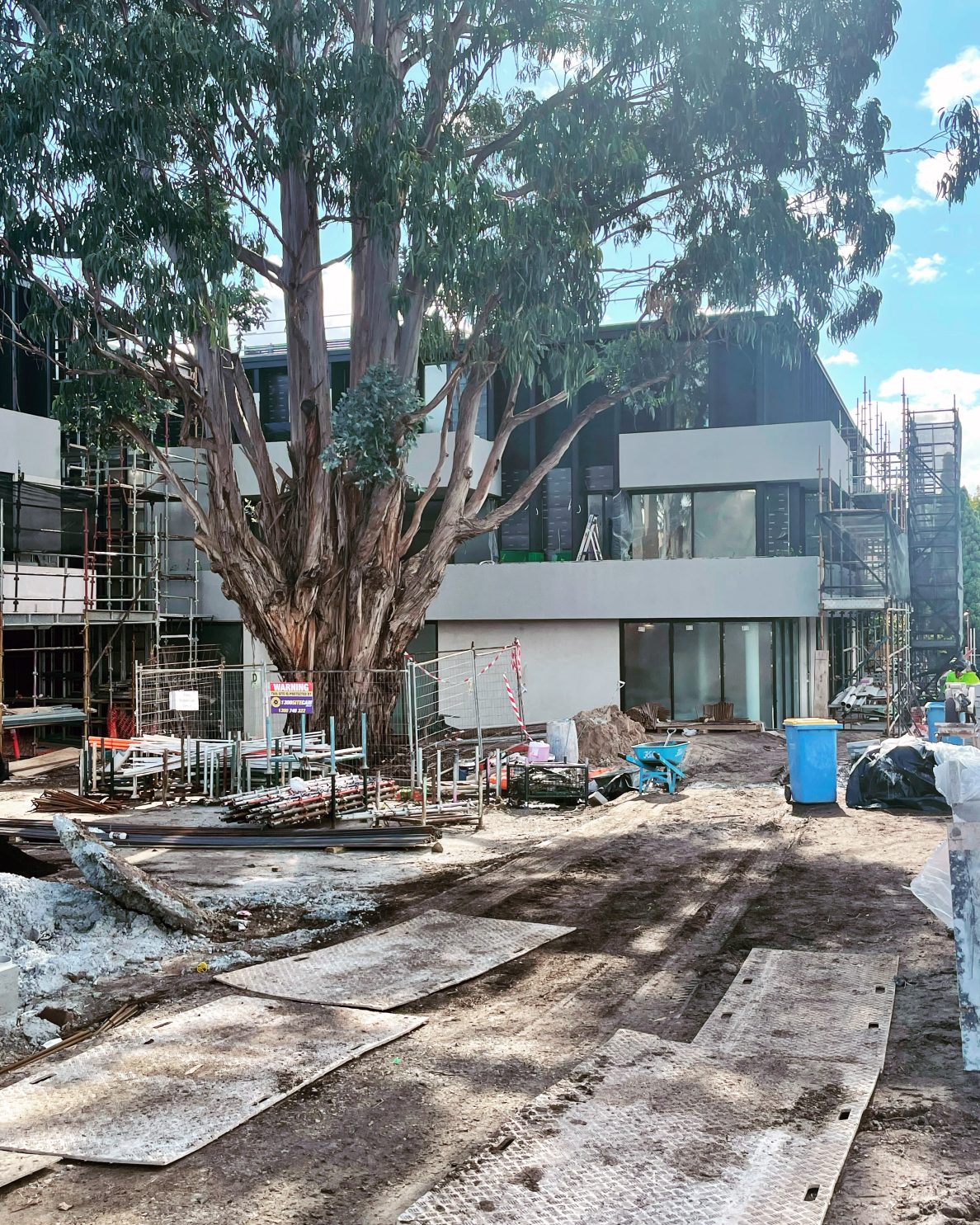 Defined by an impressive gumtree, Victoria & Burke is a multi-residential project set on a unique corner site in Camberwell. Working with APL developments and Flux Construction, the design team reflect the key considerations that have guided the design and some of the elements they are most looking forward to seeing lift off the page and into real life.
What was the design process when approaching Victoria & Burke?
Richard: Victoria & Burke is a unique project defined by its site and enhanced through a considered architectural and interior design response.
The large existing gum tree directed and inspired not only the spatial planning, but also the architectural language. What followed were large terraces and garden spaces that wrap the building and extend out to sensitively engage with this wonderful tree. The associated view lines from the apartments are purposely controlled by the vertical blades that counterbalance the horizontal terraces. This contemporary design language offers residents both privacy and openness.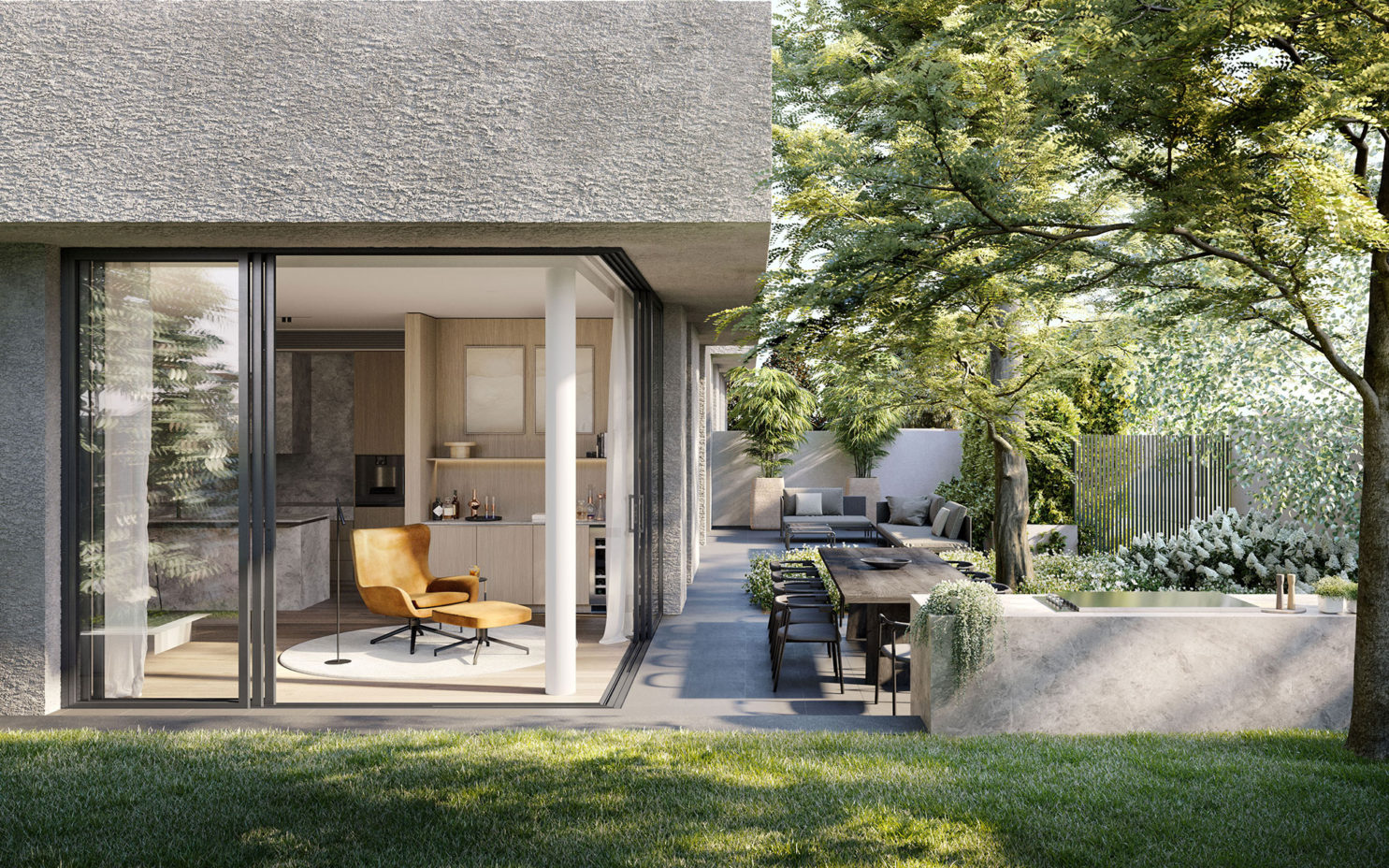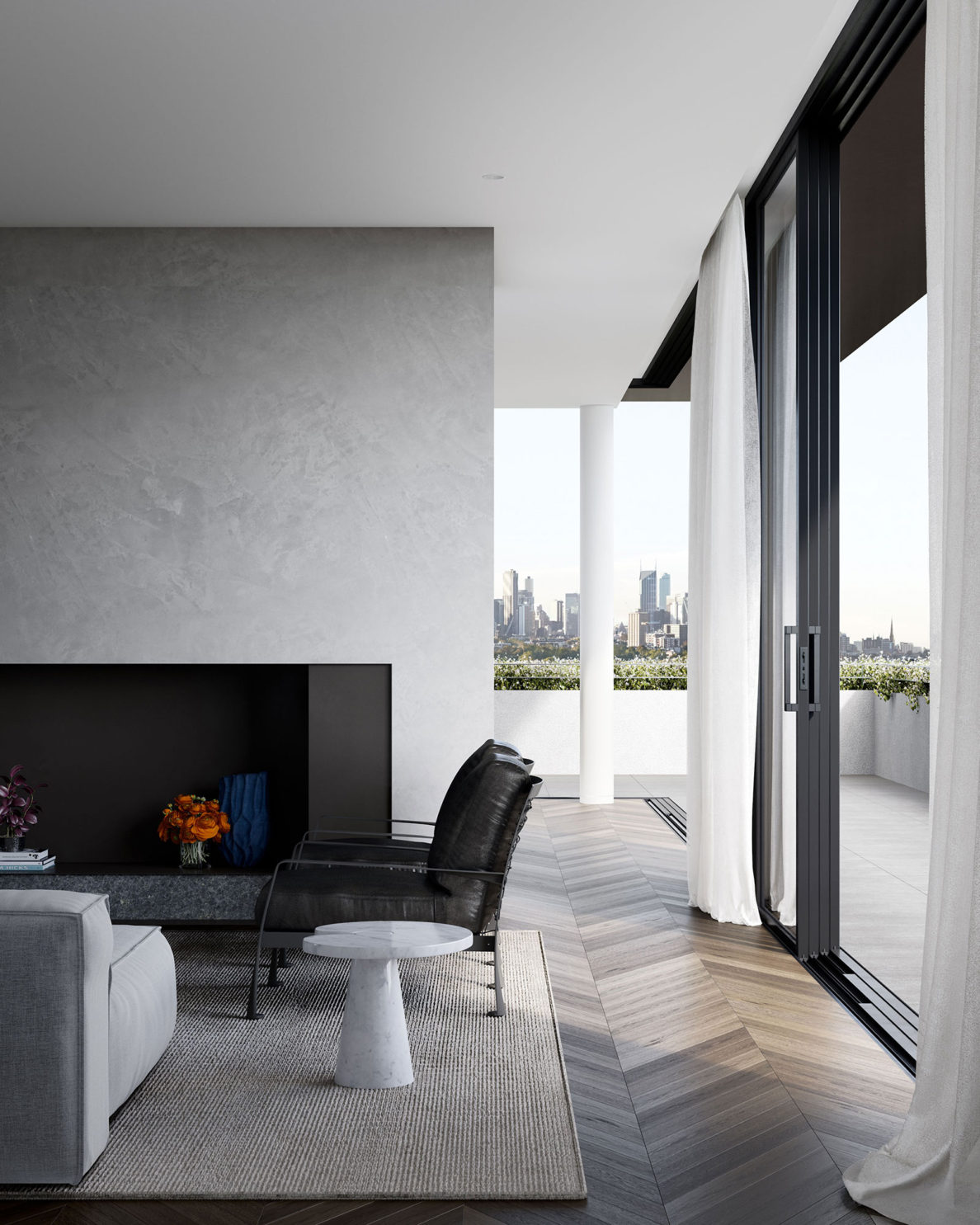 What were some key considerations you had at the outset of the project?
Richard: We were acutely aware of designing apartments for residents accustomed to larger family homes. This guided the decision making towards ensuring apartments were generously sized. Likewise, the importance of incorporating extensive terraces with wrap around planters to mimic large gardens was another consideration to bolster the appeal to this demographic. Additionally, the landscape has been designed to soften the views out from the apartments, but also to layer the façade with greenery.
The site's elevated position means that even level one apartments are gifted with prominent views of the city skyline. And as you move to the penthouses, these views extend to become panoramic. This was a site feature the whole team knew needed to be harnessed right from the beginning. We worked hard to make this possible, while managing the strict overlooking regulations and planning controls.
For Victoria & Burke, Carr offered their invaluable support during the sales and marketing campaign, which was particularly challenging due to interruption caused by Melbourne's numerous lockdowns. Their calm and patient approach, coupled with timely responses, clever value management and robust design excellence led to happy clients and great design outcomes. This is what keeps me coming back."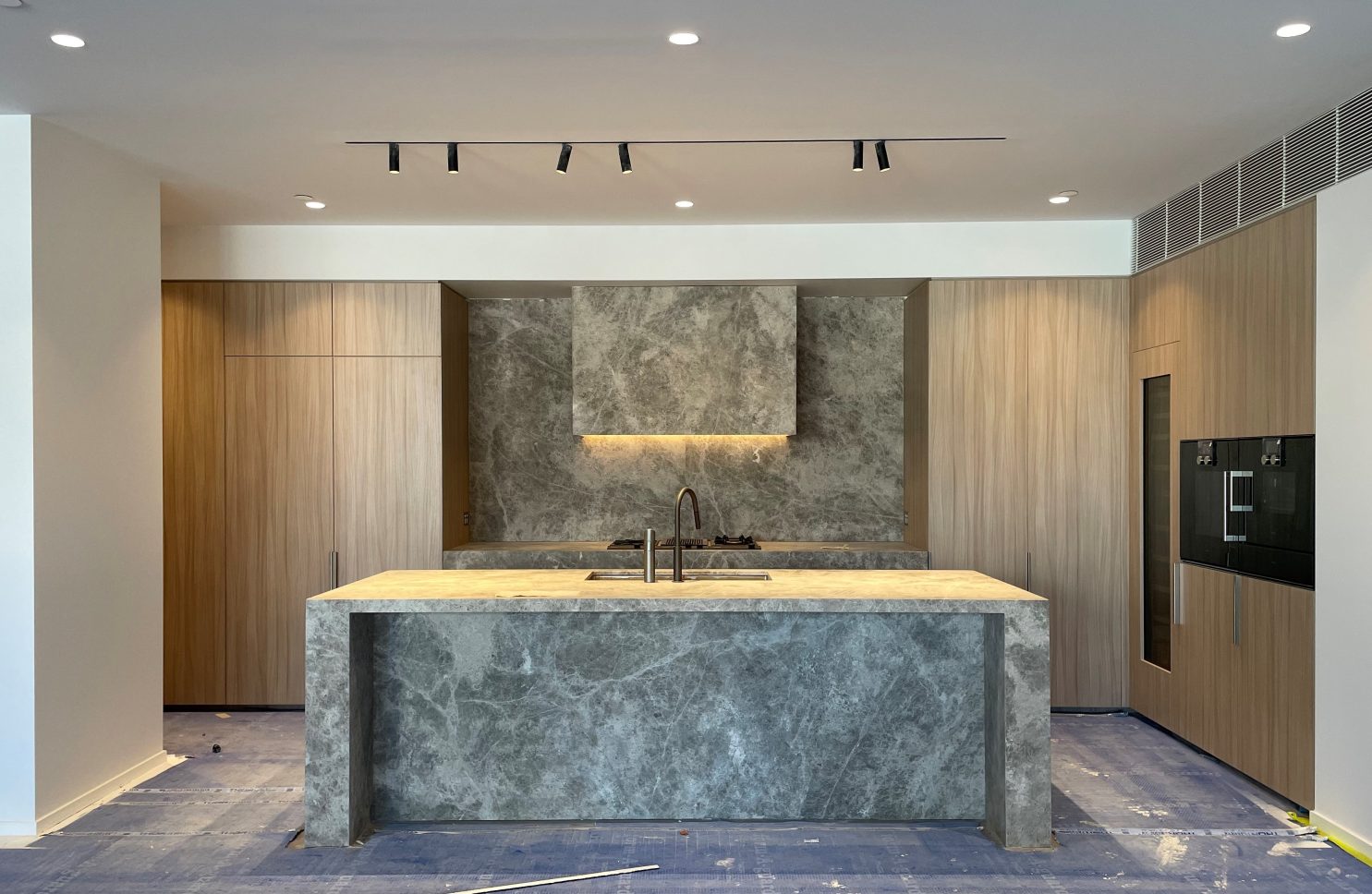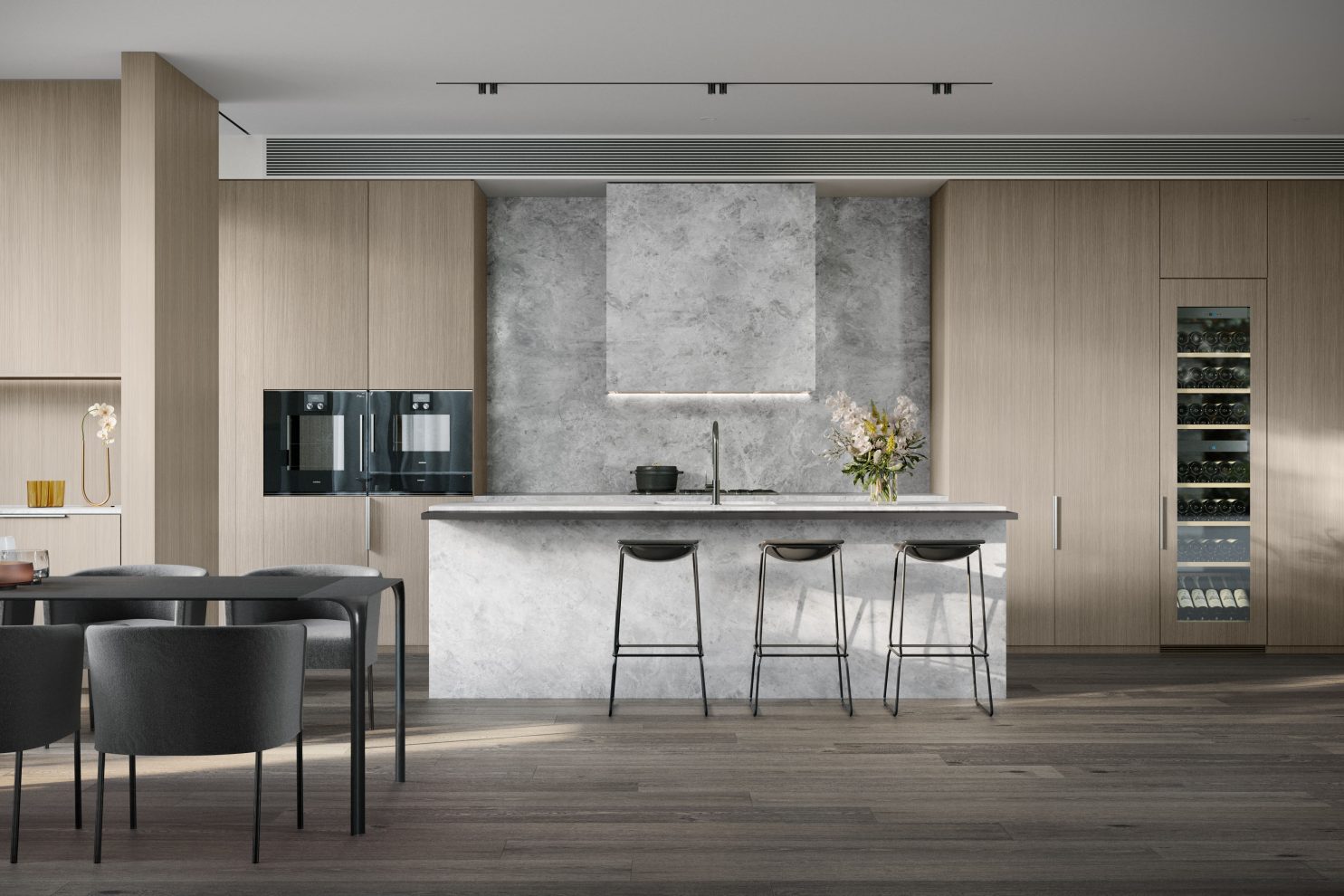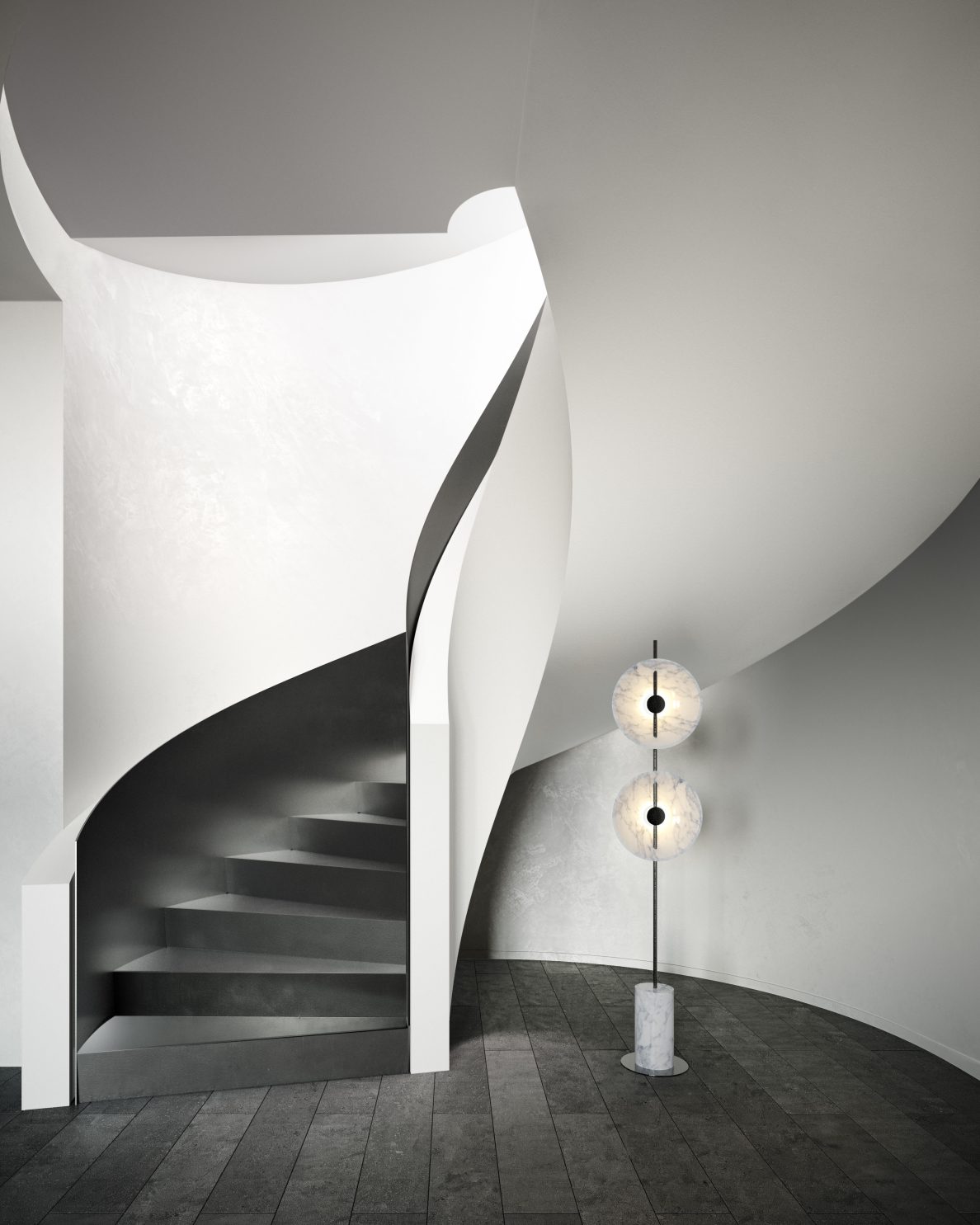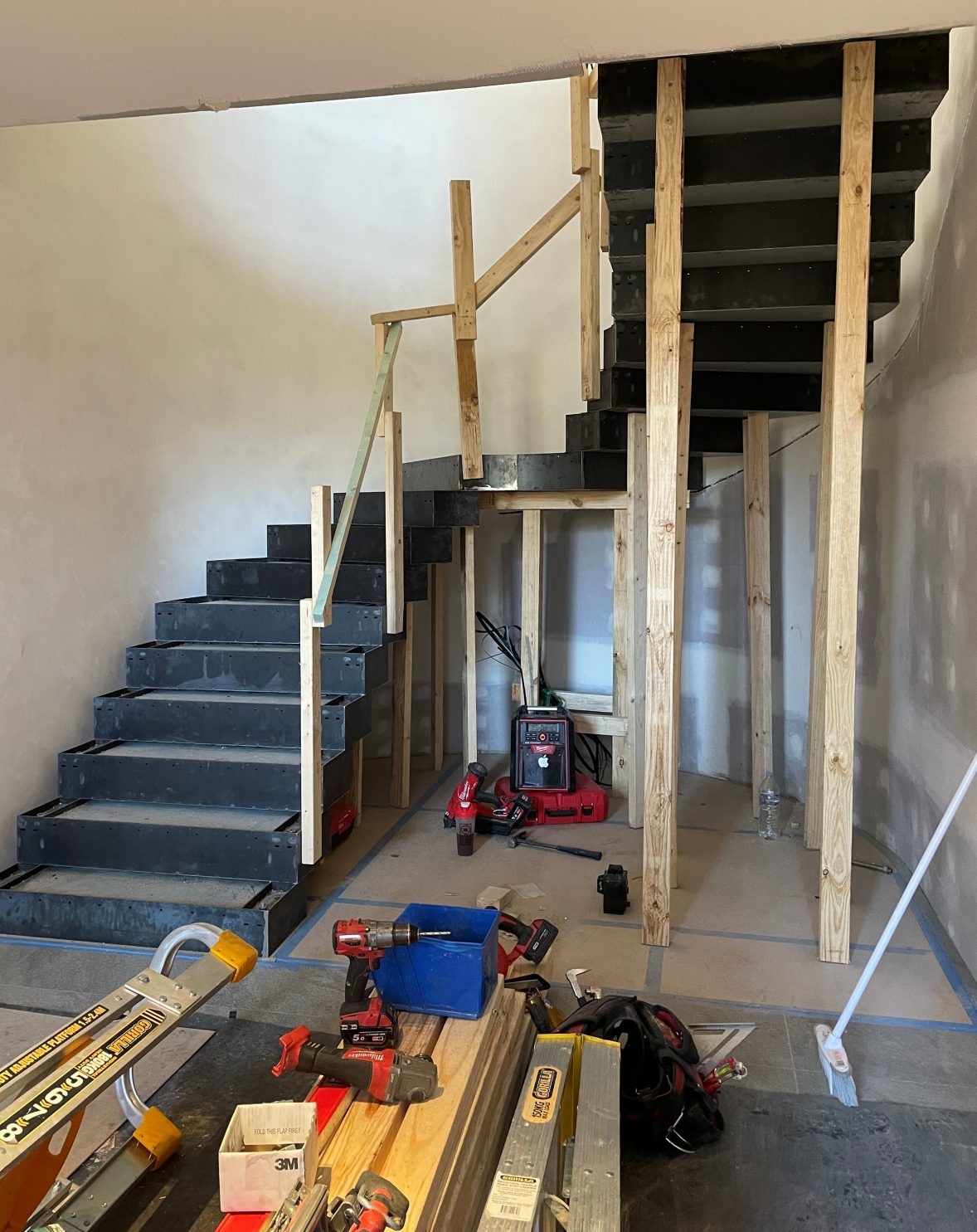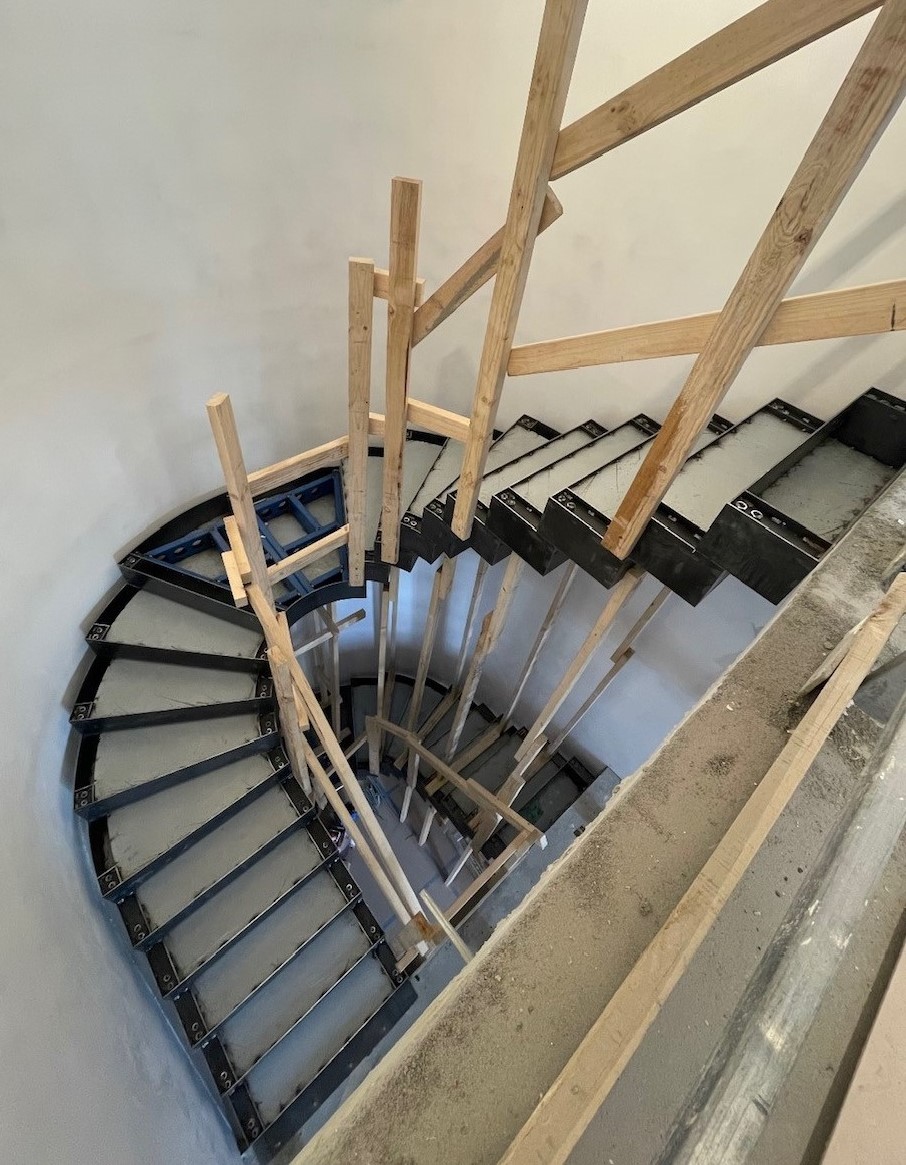 How has working with APL developments and Flux Construction enabled the project to come to reality?
Richard: The success of any project relies on a committed team. You need a design team with a clear vision, a builder with the skill to execute it and a developer willing to back this level of finish. All parties need to align in order to achieve this outcome.
Working with APL developments and Flux Construction has allowed this trifecta and a true collaboration to produce an excellent outcome.
Helen: Our strong working relationship with both APL developments and Flux has enabled a smooth and enjoyable project process. Because of this, we've been able to collaboratively workshop ideas and challenges as a team, which has led to a truly great built outcome.
What are you most looking forward to seeing and experiencing once it's completed?
Richard: I'm really looking forward to experiencing how the spaces and building work with the landscape. Over time, as the landscaping and gum tree develop and mature, the experience of living and moving through the building will only enhance.
Helen: I am excited to be able to walk through the completed development and seeing our beautiful design come to life. I am also looking forward to meeting with the purchasers and seeing how they feel about their new homes. I have had the great pleasure working closely with most purchasers during lockdown, sharing this moment with them makes what we do so rewarding.