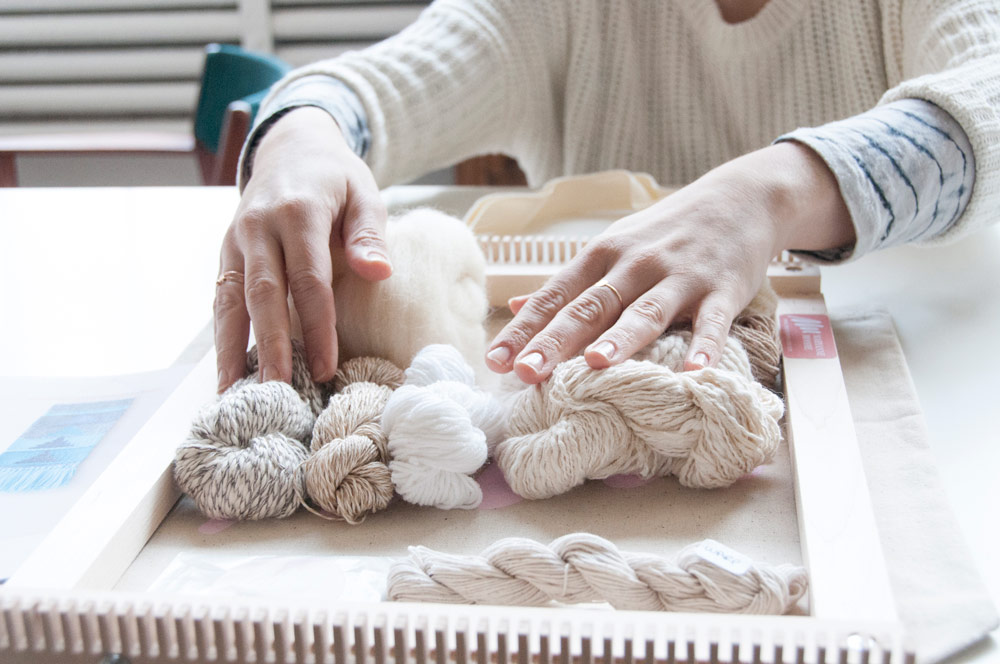 We have been working with weave artist Maryanne Moodie for a special commission which will be a centrepiece in an upcoming hotel project. We chat with Maryanne about her work as the piece comes to life.
View this post on Instagram
You're working on a special piece for us for an upcoming hotel, what was the brief and how have you interpreted it?
I was approached by the team at Carr to create two large scale artworks for a new hotel. We met up for a creative meeting in my studio in East Brunswick. We looked through some of my works and talked about what would work in this particular large-scale project in terms of visual aesthetics as well as the logistics of being in a public space. Carr shared the inspiration for the overarching design story of the building – the history of Melbourne including pre-Europeans through to the gold rush.
For the foyer, I did some research into the native flora of Melbourne and the colours and textures of the Yarra River and iconic eucalyptus trees. I created two-three designs based on a very loose, abstract interpretation of this research. I worked closely with Carr to select the design to move forward with.
For the restaurant level, I collected some imagery of women in early settlement. Fluid fabrics in intricate textures in cool tones. We decided upon a simple repetitive motif that allowed the eye to move effortlessly.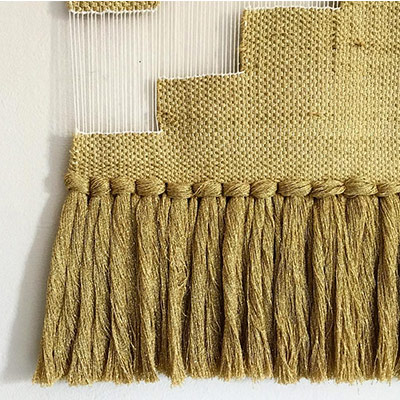 Can you share your design process, how do you approach a commission vs a different type of creative project?
We begin with images of inspiration and narrow down the story of the piece. I then create three-four designs that interpret the story. From this selection, the client chooses a design that marries together their expectations with my artistic vision. Once this is signed off, we move onto fibre and colour. I create a few selections that work in terms of texture, flow and emotions. The work needs to fit into the client's space and so we try to create harmony between the existing space and the new artwork. Once these are signed off, it's time to warp up the loom and get weaving.
When working with a client, I keep a constant open channel of communication. We move through each step of the process and sign off before moving onto the next. This ensures we are on the same page. I usually keep the client updated with videos and pictures to ensure we are still on the same page and there are no surprises. It is difficult to make changes once a piece is off the loom, so I need to make sure the client is 100 per cent happy throughout the process.
When I am working on my own creative work, I usually begin by exploring an emotion. The inspiration comes from within, rather than from outside sources. I begin with my sketchbook – doodling out shapes and ideas whilst meditating. I use these initial shapes to draw together a rough design for a piece. I choose materials and colours that align with the emotion that I am looking to evoke. I sometimes spend a whole year exploring an idea. Moving back and forth and through and emotion. By the end, I have come to know myself more deeply.
What drew you to weaving as a craft?
I have always loved the past. I studied history at university. My wardrobe and home are furnished with treasures from the past. I loved the look of 70s fiber art and had collected many amazing vintage pieces. When I finally had a little time on hand, pregnant with my first son, I decided it was time to dabble. It was like someone turned the light on. I wanted to know everything about weaving. I started teaching myself from books and loads of trial and error.
How does colour and pattern come into your work?
I have always had a special relationship with colour. For me, it is a natural and easy friendship. I am very experimental in my fashion, my home furnishings and my artwork. I am the youngest of 6 kids and there was never much money for new clothes. I began op-shopping quite early and I was drawn to the patterns and textures of vintage fashions. Incredibly intricate patterns and textures.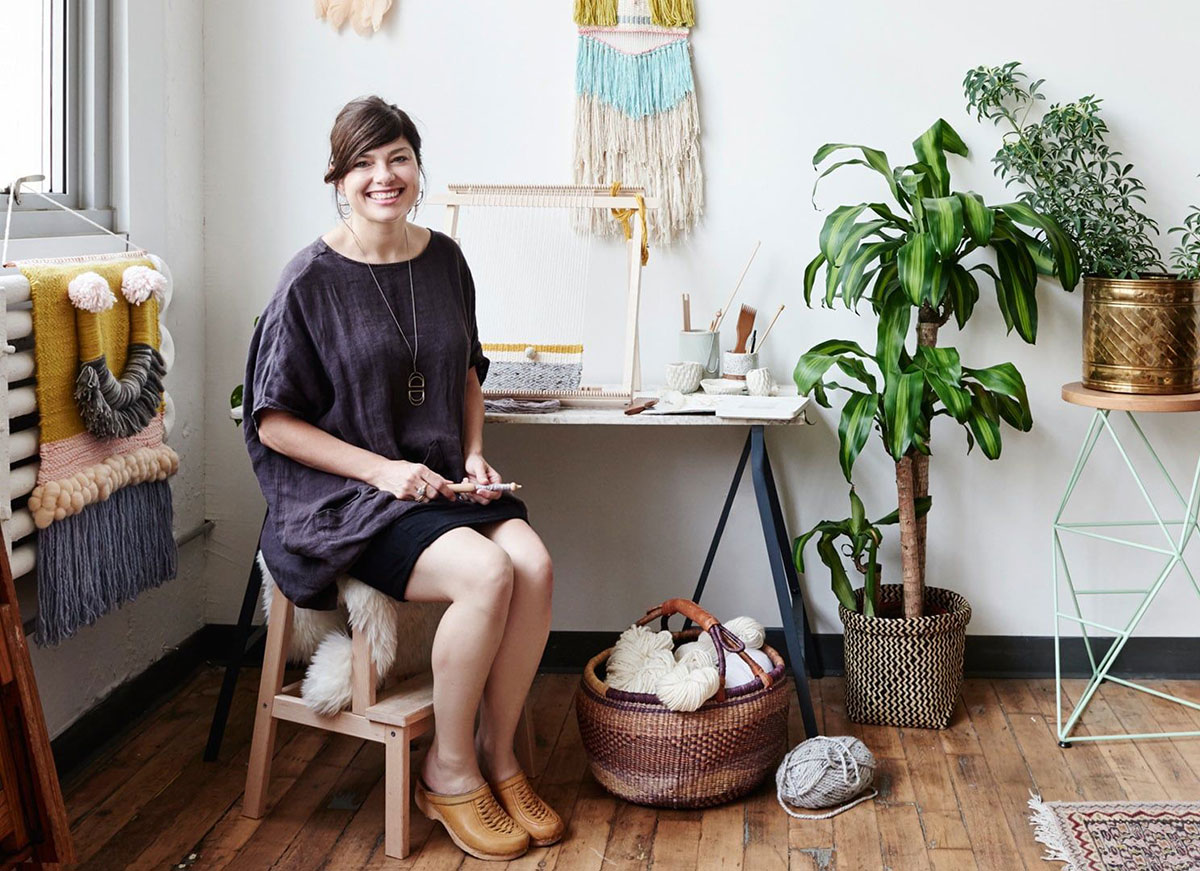 Why do you think creative projects are important, particularly at a time like now?
Having a creative outlet has been incredibly important during this time of uncertainty. A structured piece that allows me to see time moving forward when time seems to have warped. It has kept my hands busy whilst allowing my mind to subconsciously process the bigger ideas at play.
View this post on Instagram