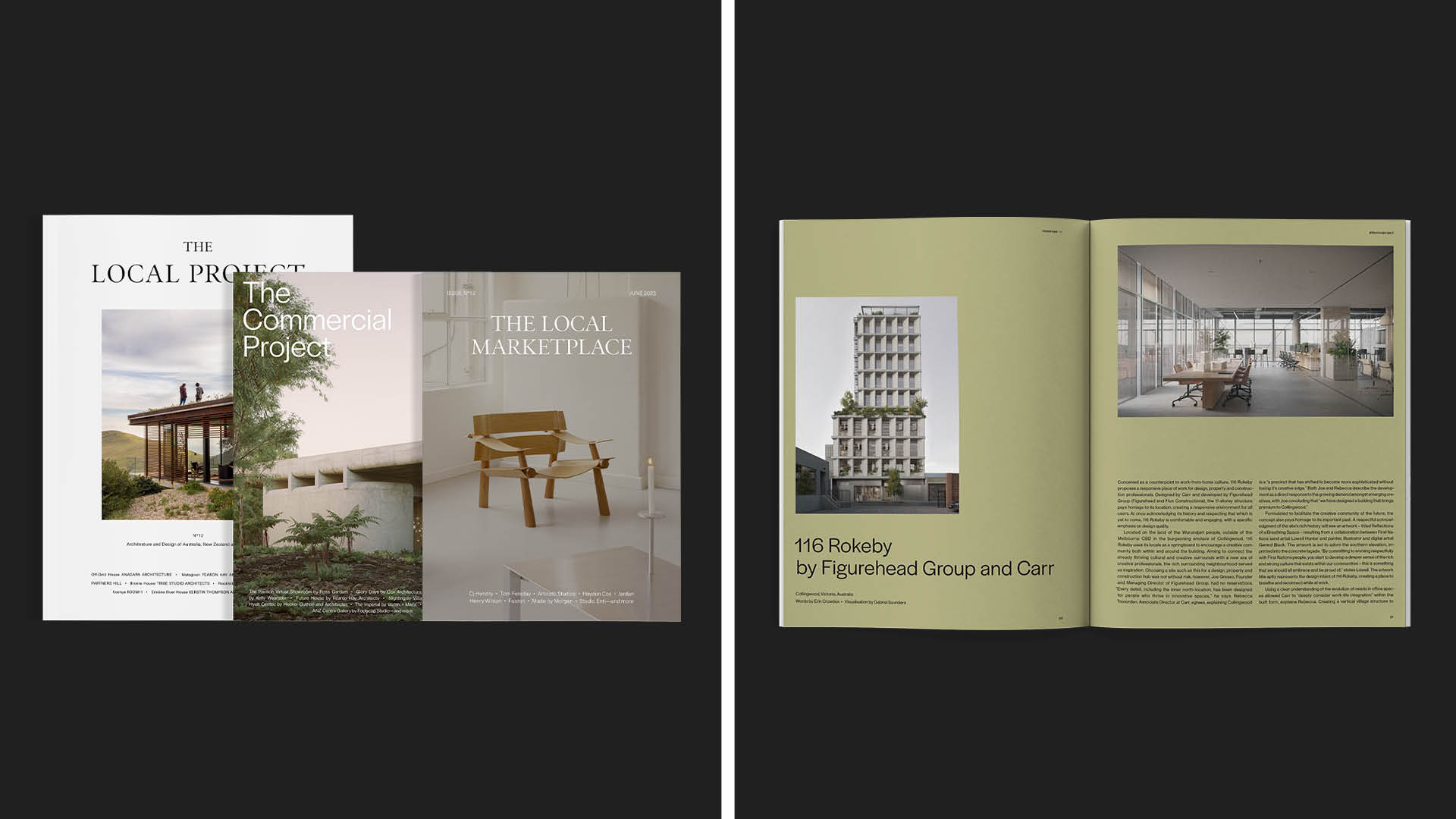 From Collingwood to Kooyong, each development is rooted in original and captivating design. We capture snippets of the articles below.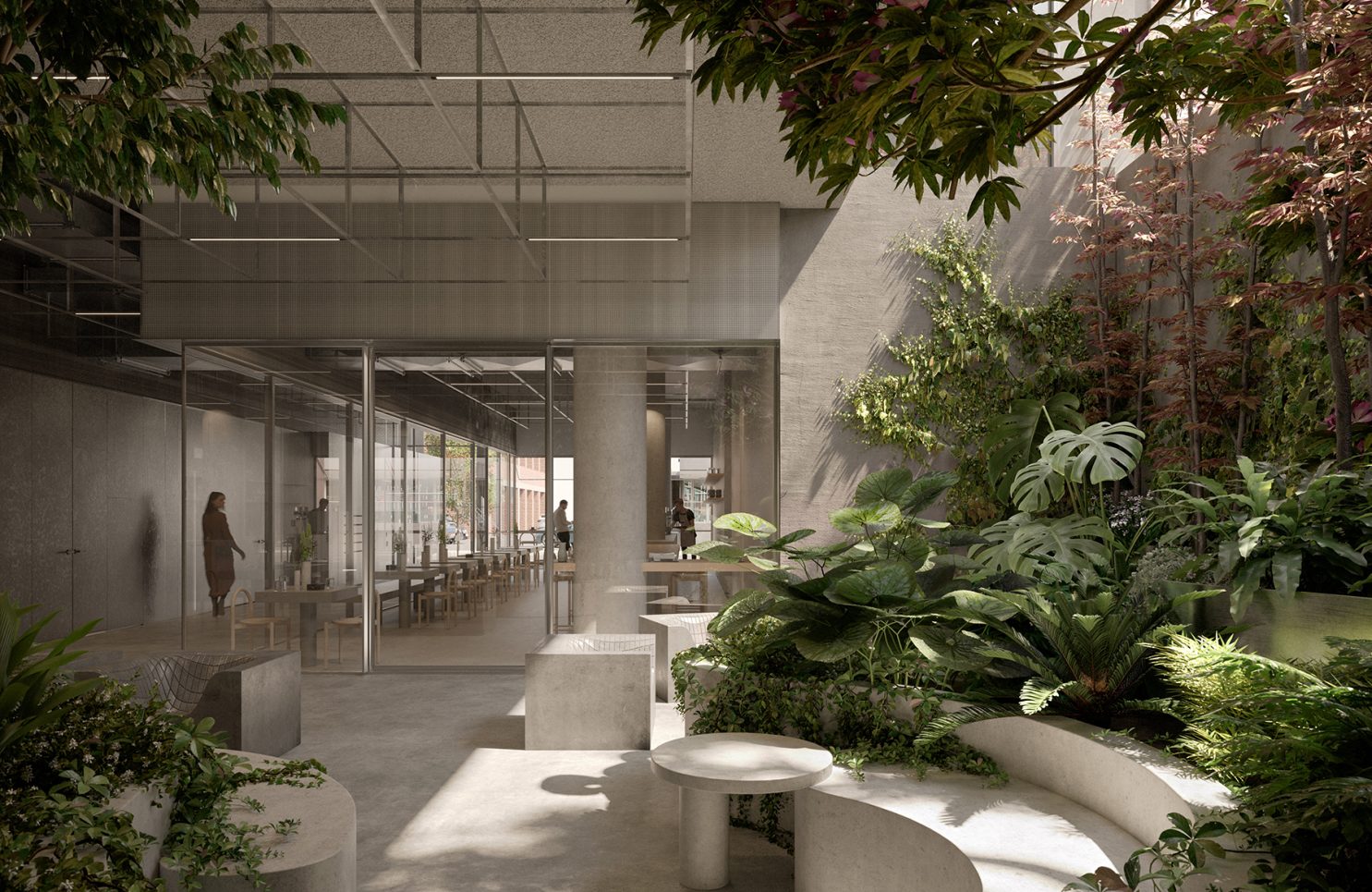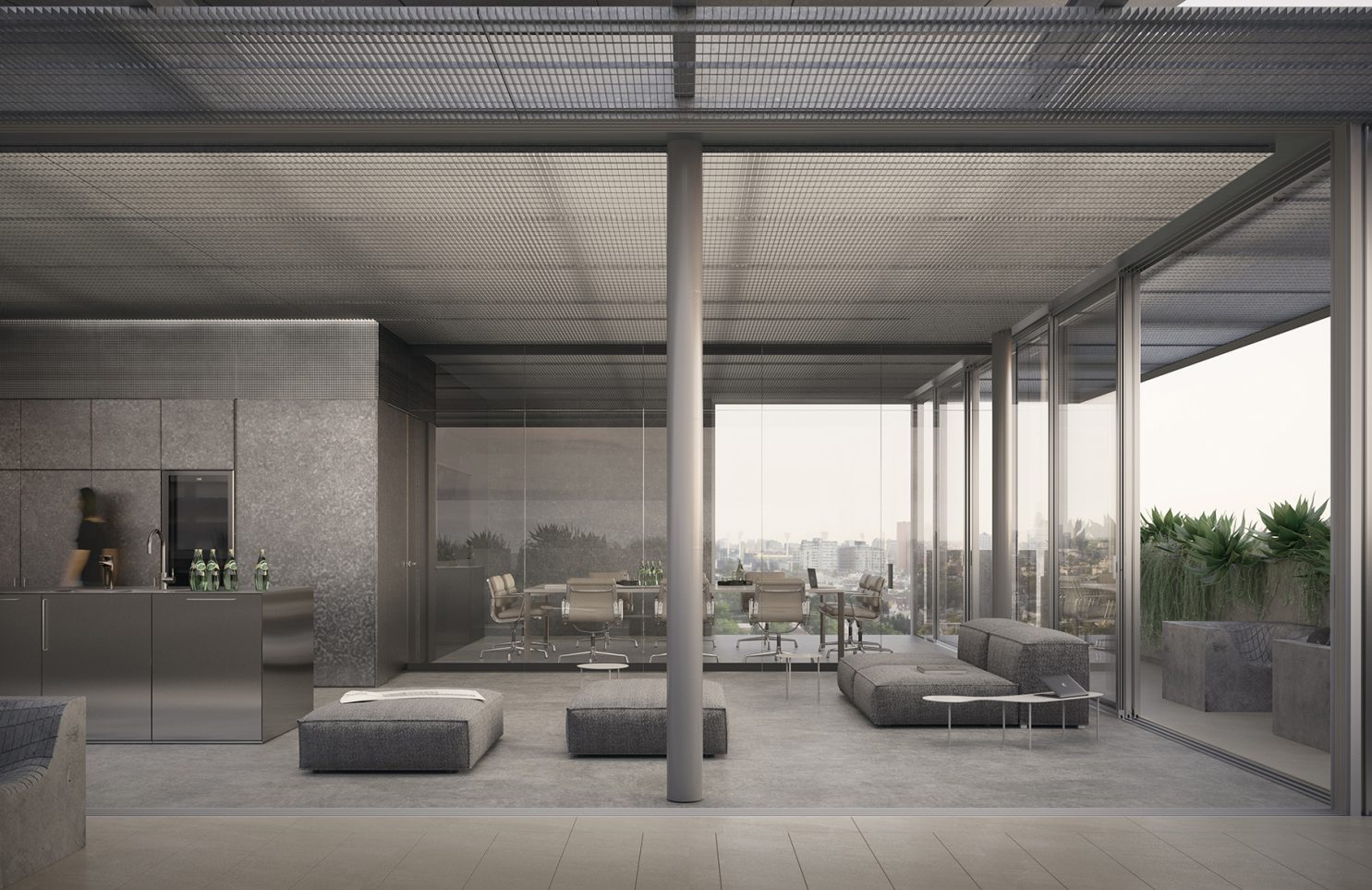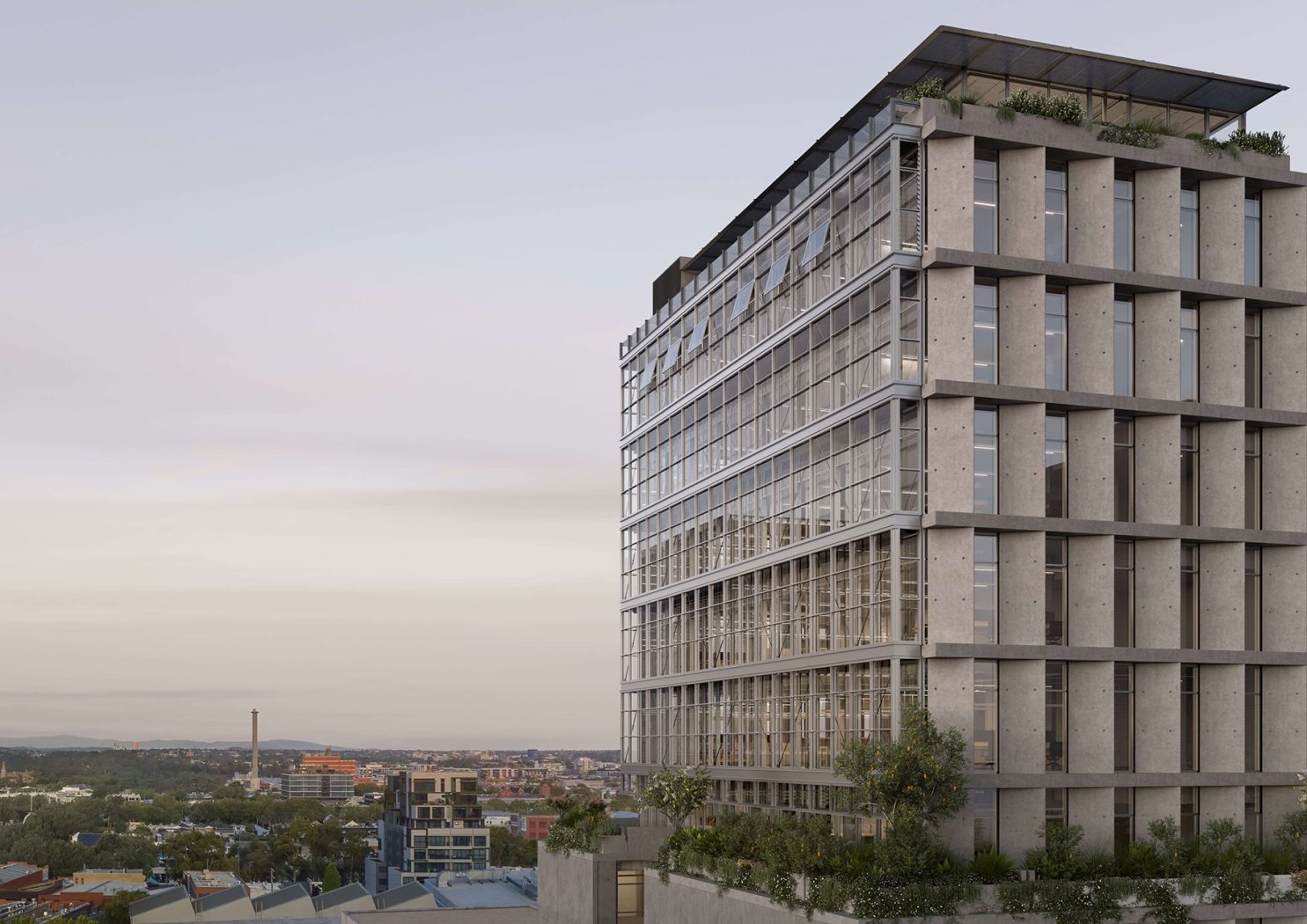 116 Rokeby, Collingwood
Conceived as a counterpoint to work-from-home culture, 116 Rokeby proposes a responsive place of work for design, property and construction professionals. Designed by Carr and developed by Figurehead Group (Figurehead and Flux Constructions), the 11-storey structure pays homage to its location, creating a responsive environment for all users. At once acknowledging its history and respecting that which is yet to come, 116 Rokeby is comfortable and engaging, with a specific emphasis on design quality.
Located on the land of the Wurundjeri people, outside of the Melbourne CBD in the burgeoning enclave of Collingwood, 116 Rokeby uses its locale as a springboard to encourage a creative community both within and around the building. Aiming to connect the already thriving cultural and creative surrounds with a new era of creative professionals, the rich surrounding neighbourhood served as inspiration.
Words by Erin Crowden.
Read the full article here.
One of the main things COVID showed us is the need for social connection and great amenities, and this ability to have a building community where likeminded tenants share a space that's so connected is very rare."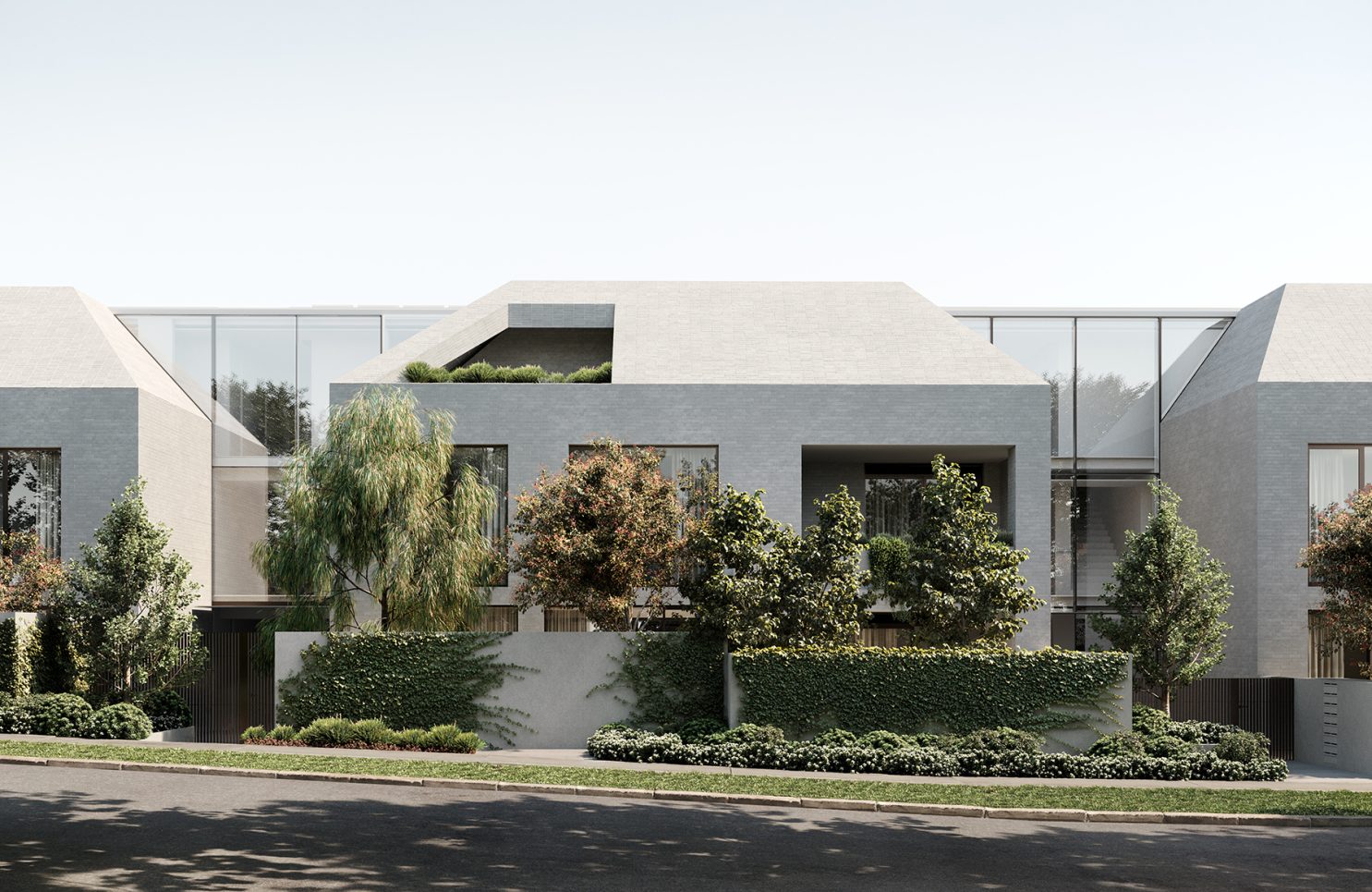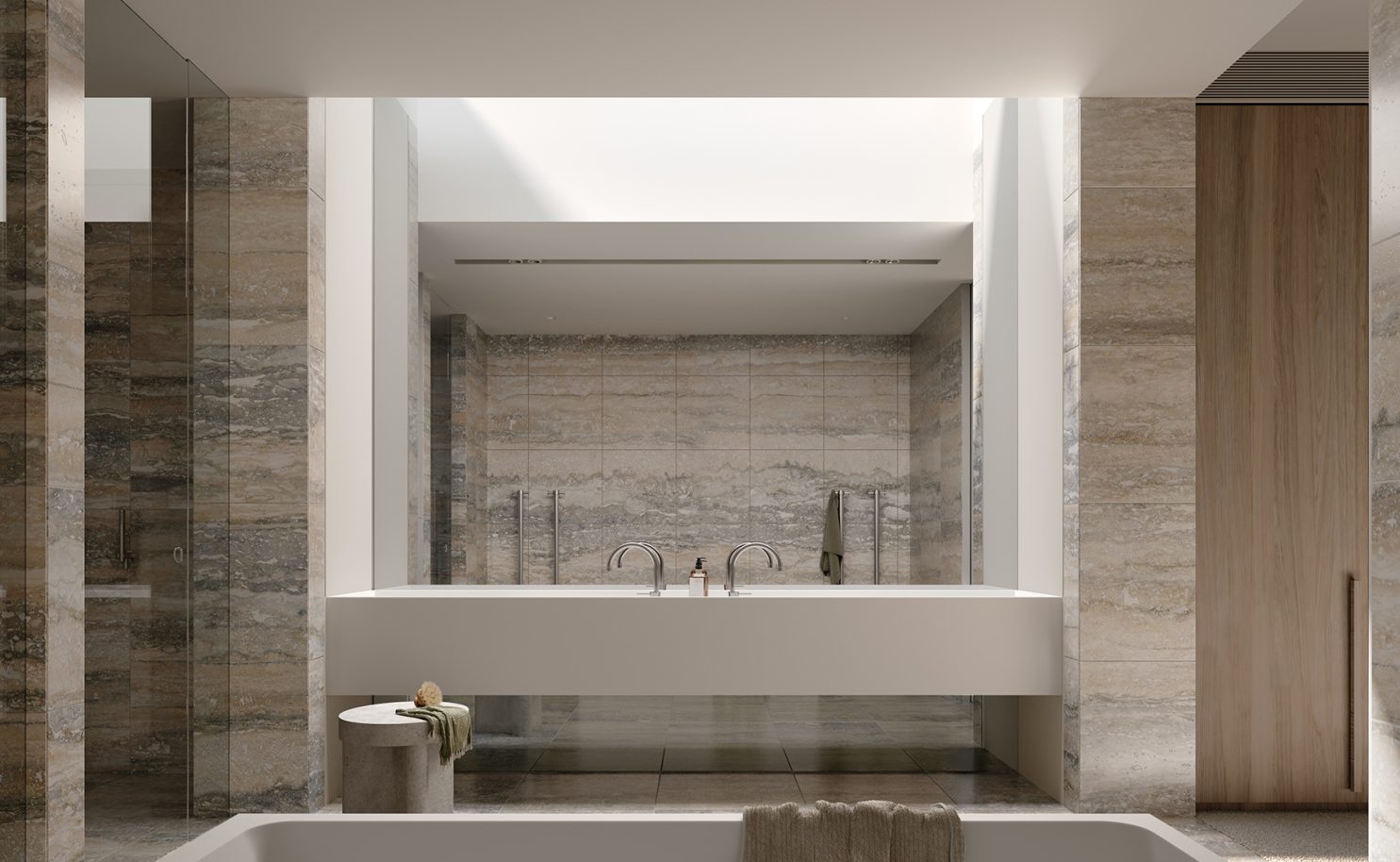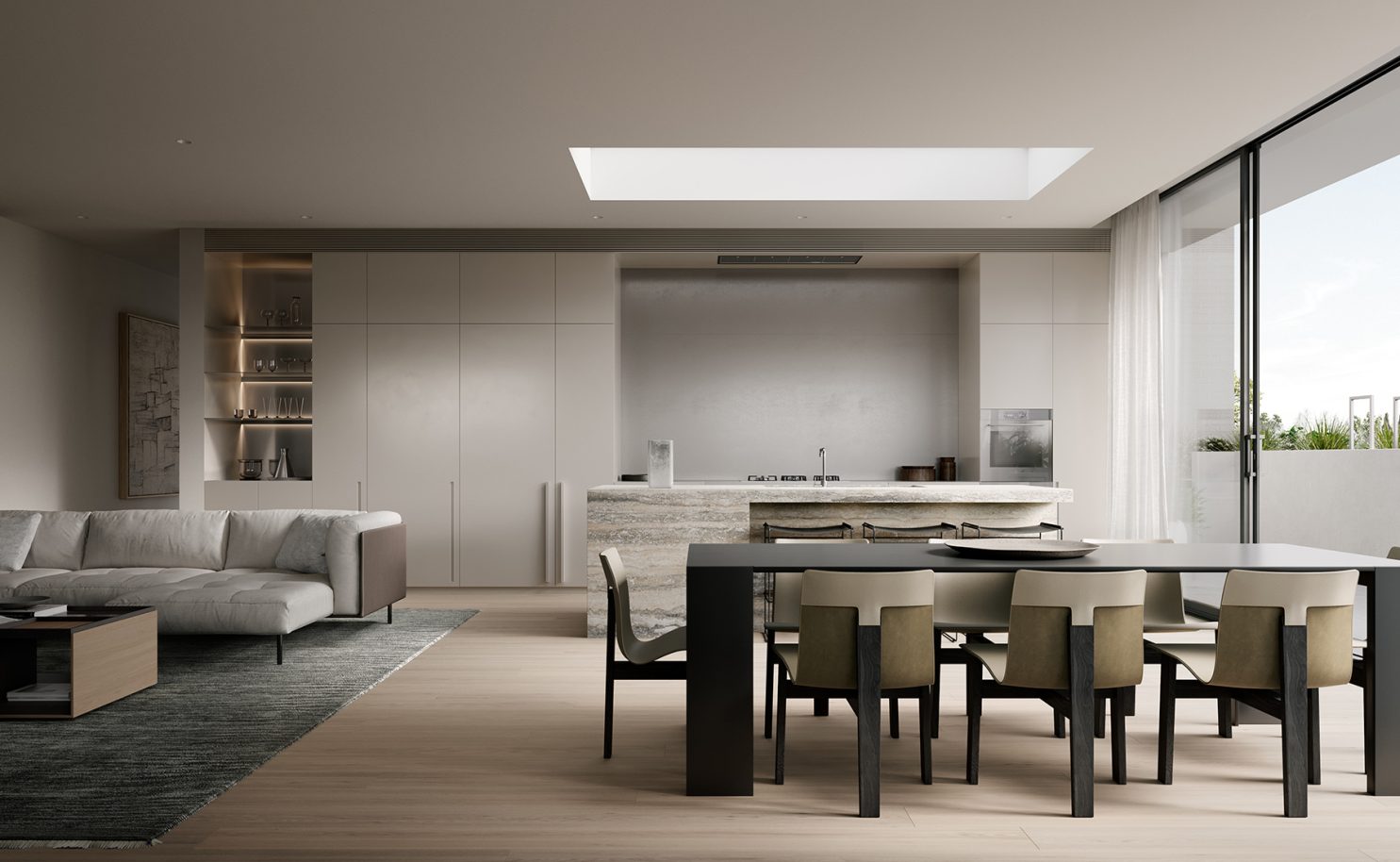 Mansard, Kooyong
As an anchor to a busy site, Mansard uses references to the origins of its namesake to play with the outer form of the shared residences and craft a bold presence and sense of identity in the process. The architecture expresses a contemporary take on the classical, forming a rhythm within the façade with deep reveals that clearly define public and private space.
There's a trade-off between being close to amenities and the desire for a sense of retreat from the hustle and bustle. In managing the placement of the medium-density homes that sit close to a high-traffic junction, Mansard'sarchitecture responds in a shielding and protective way for its residents.
Words by Bronwyn Marshall.
Read how 116 Rokeby achieves a passive design outcome.