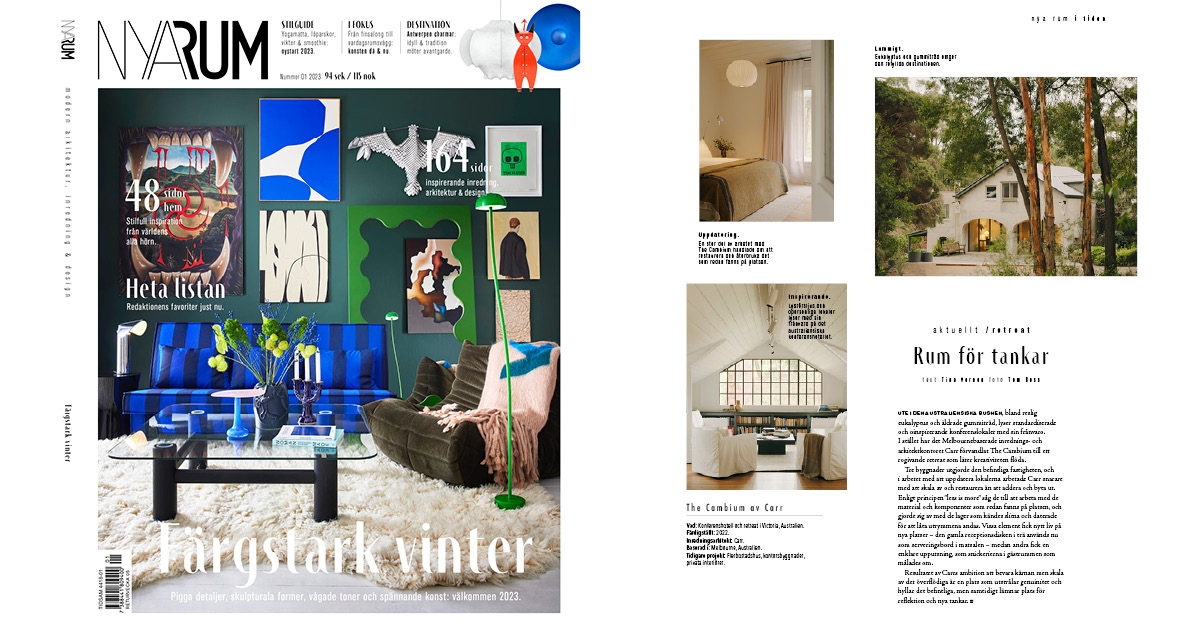 The Cambium graces the pages of Swedish design magazine, Nya Rum for their January 2023 issue.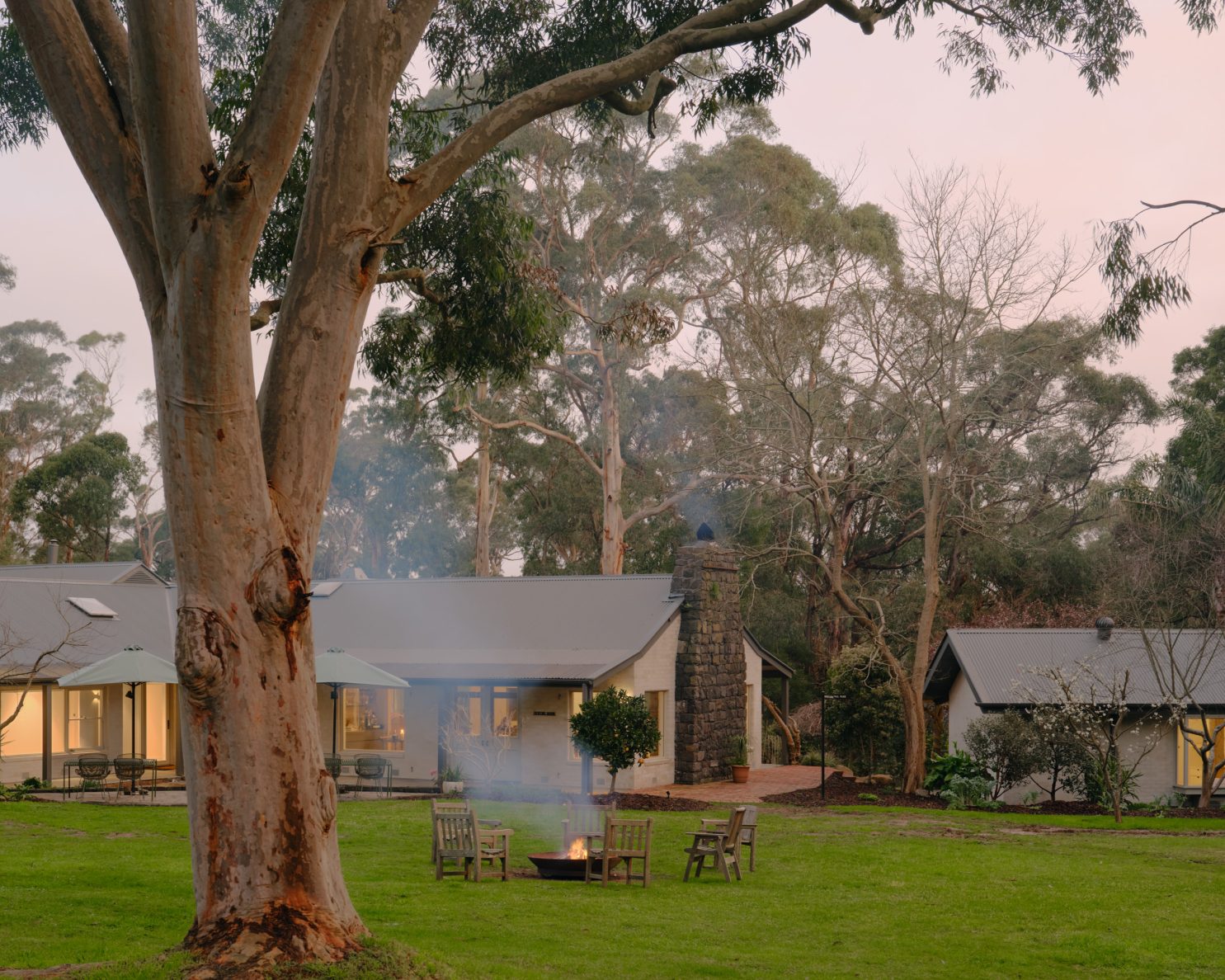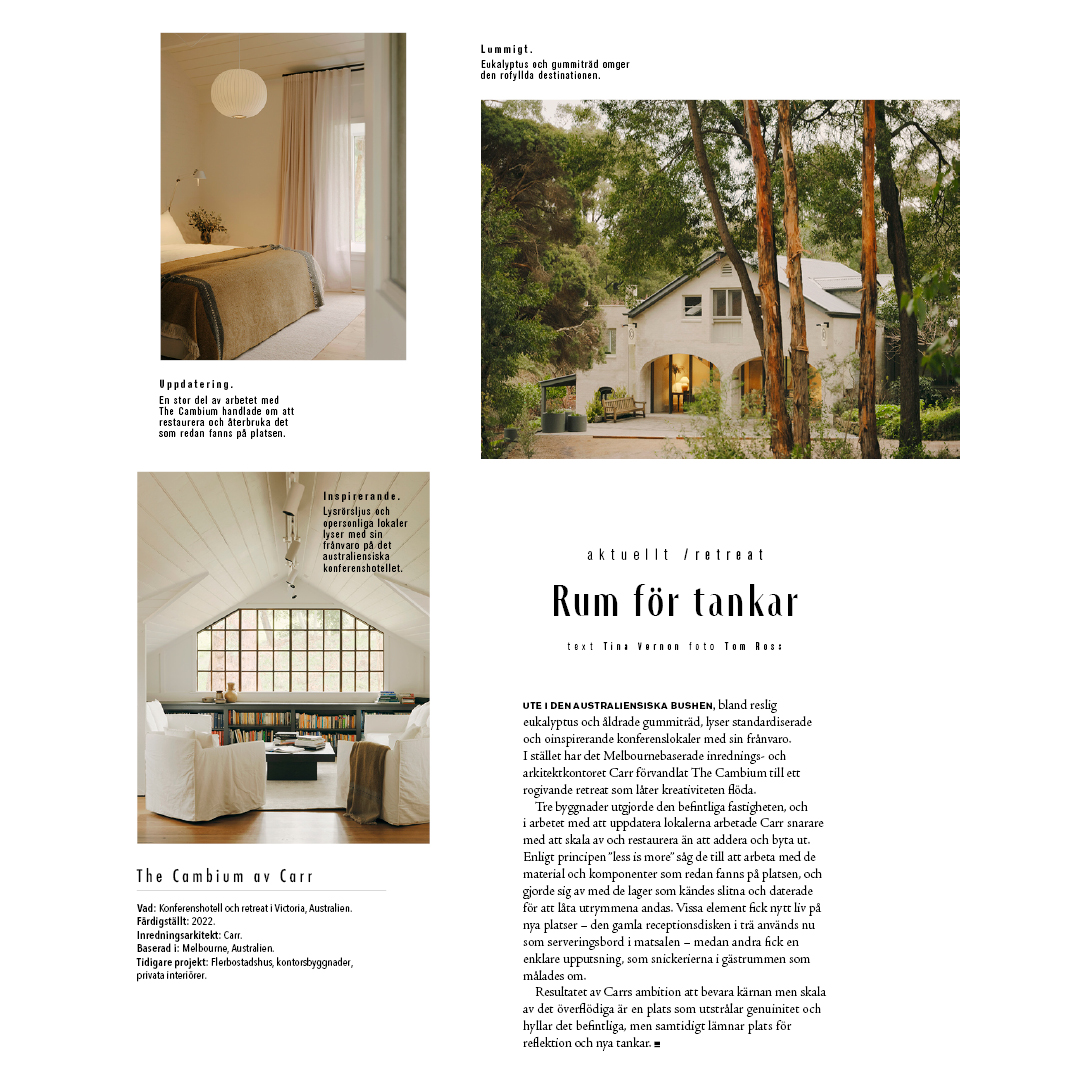 Offering a tranquil place away from the business of everyday life, The Cambium is nestled among the gumtrees in Red Hill.
With regular appearances from the native wildlife residents, the grounds and accommodation immediately quiet the mind and relax the heartbeat. This is the perfect place to collaborate and think creatively. Swedish magazine, Nya Rum, sum in up perfectly as a 'room for thoughts / rum för tankar'.
For more design and architecture inspiration from this Swedish publication, follow here.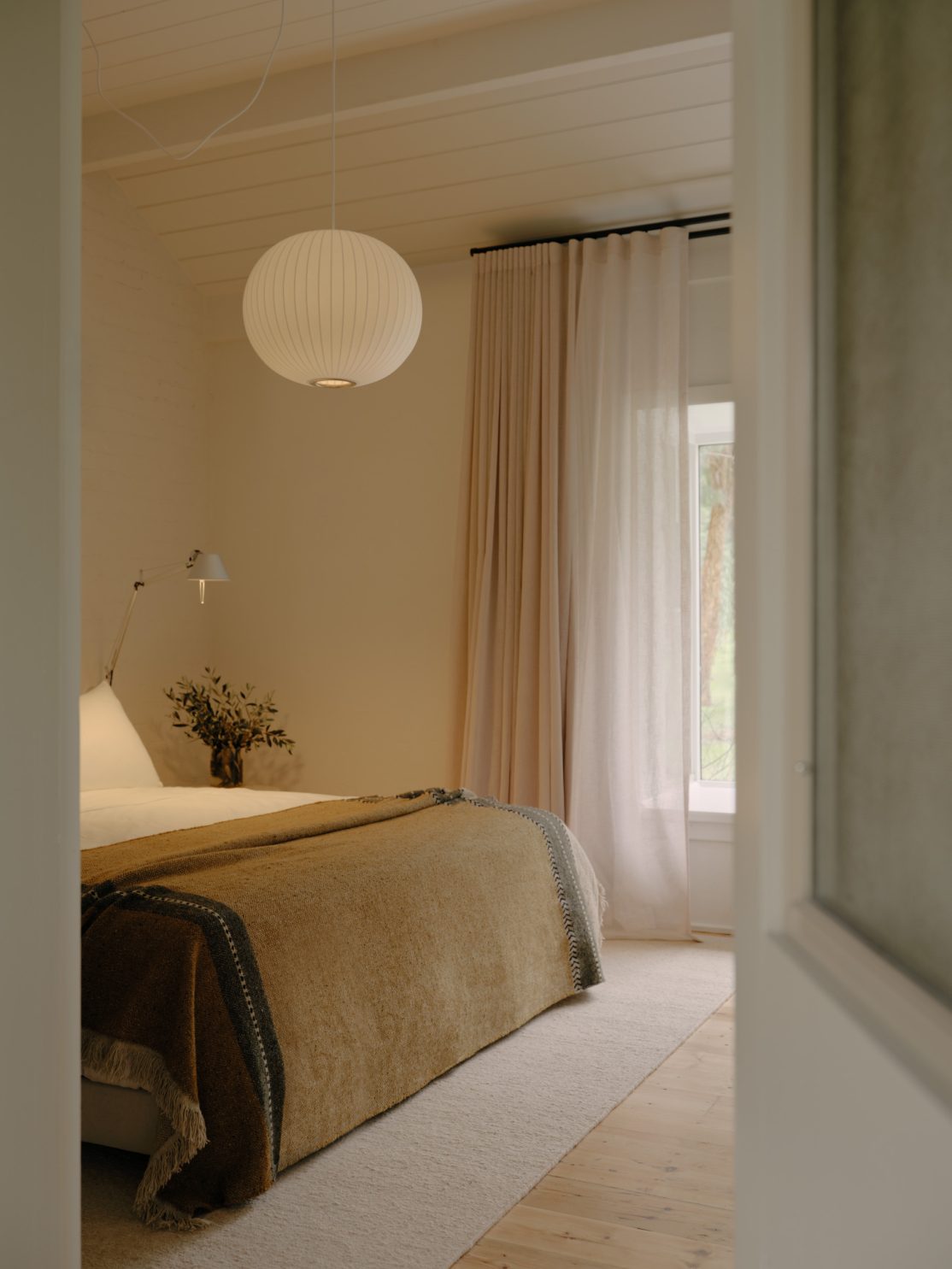 Tune in to Associate Director David Brooks explaining how Australia's relationship with apartment living is changing on podcast Talking Architecture & Design.