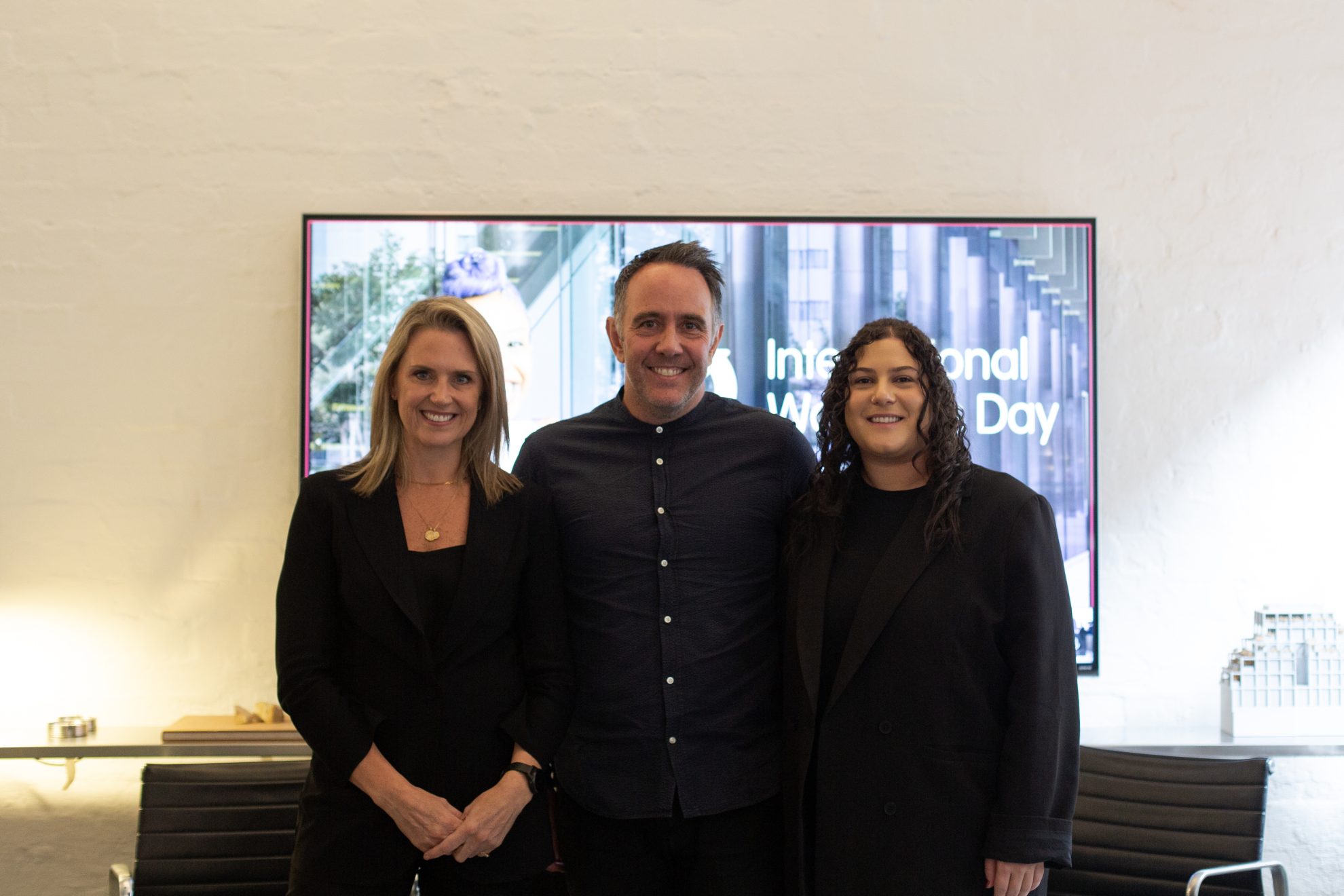 Emma Woodhouse, Salta Properties' COO, joined the team in the studio for an International Women's Day conversation about the value of mentors, building personal brand identity and how everyone should be working to eliminate unconscious biases.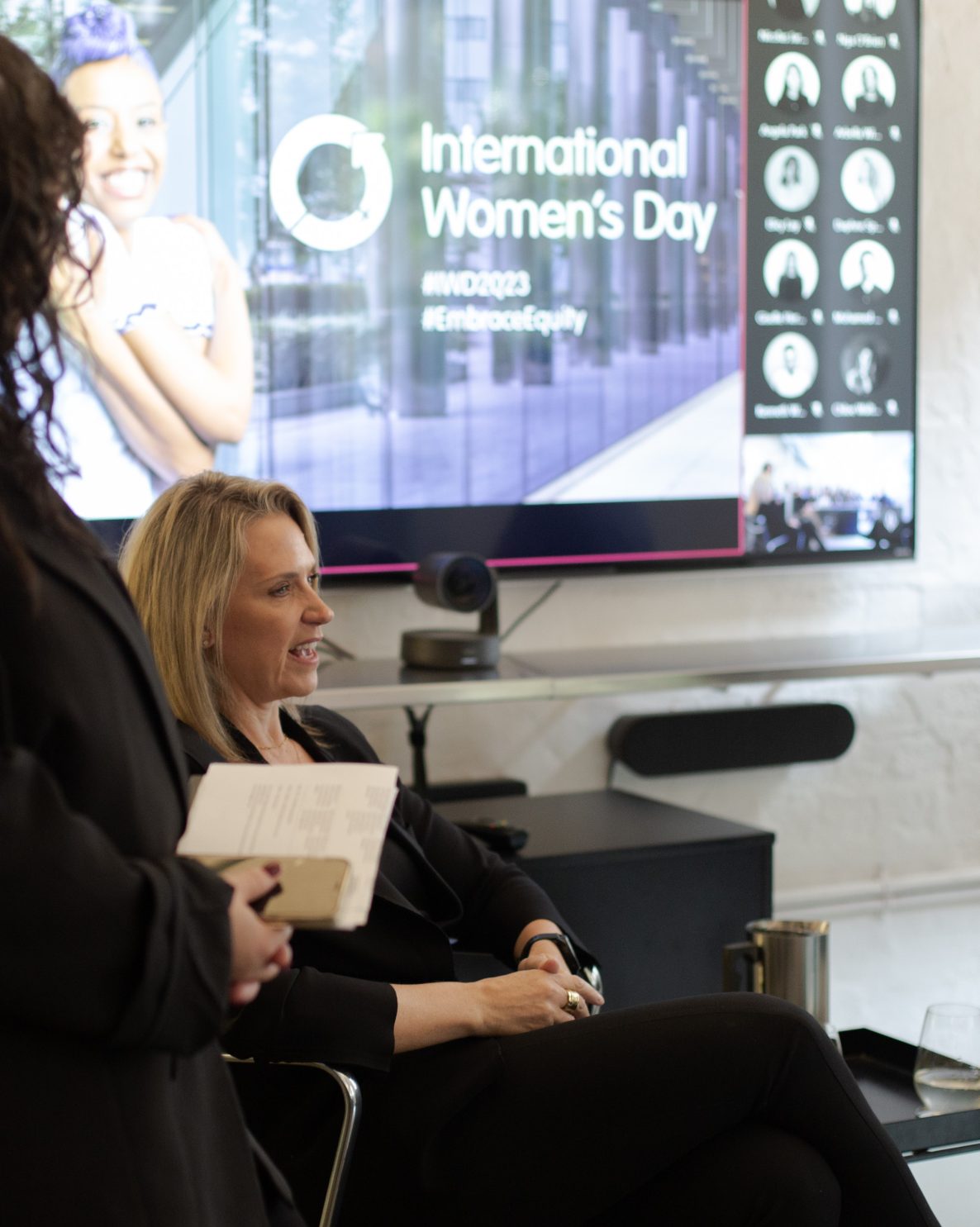 International Women's Day creates the perfect opportunity to celebrate women. But it's more than cupcakes.
Globally there are some hard truths about how gender equity is progressing. As stated by The Washington Post published in March 2023, "The United Nations has warned that the world is 300 years away from gender equality, with hard-won progress toward the goal 'vanishing before our eyes.'"
Turning towards the built environment in Australia, specifically the architectural profession, the industry still demonstrates a gender-based bias when it comes to a number of key factors, from pay, to leadership positions and business ownership. As a profession and individuals, it's our responsibility to unlock our perspectives and improve conditions for women as we strive for equity.
In what's become a treasured tradition at Carr to raise awareness through inspiring stories, this year we were privileged to welcome Emma Woodhouse to our studio to mark International Women's Day themed 'Embracing Equity'.
Over an informal conversation, Emma candidly shared the turning points in her career that contributed to her to progression to COO at one of Australia's largest privately owned companies, Salta Properties. Emma also imparted valuable insights and professional advice to the team with a selection summarised below.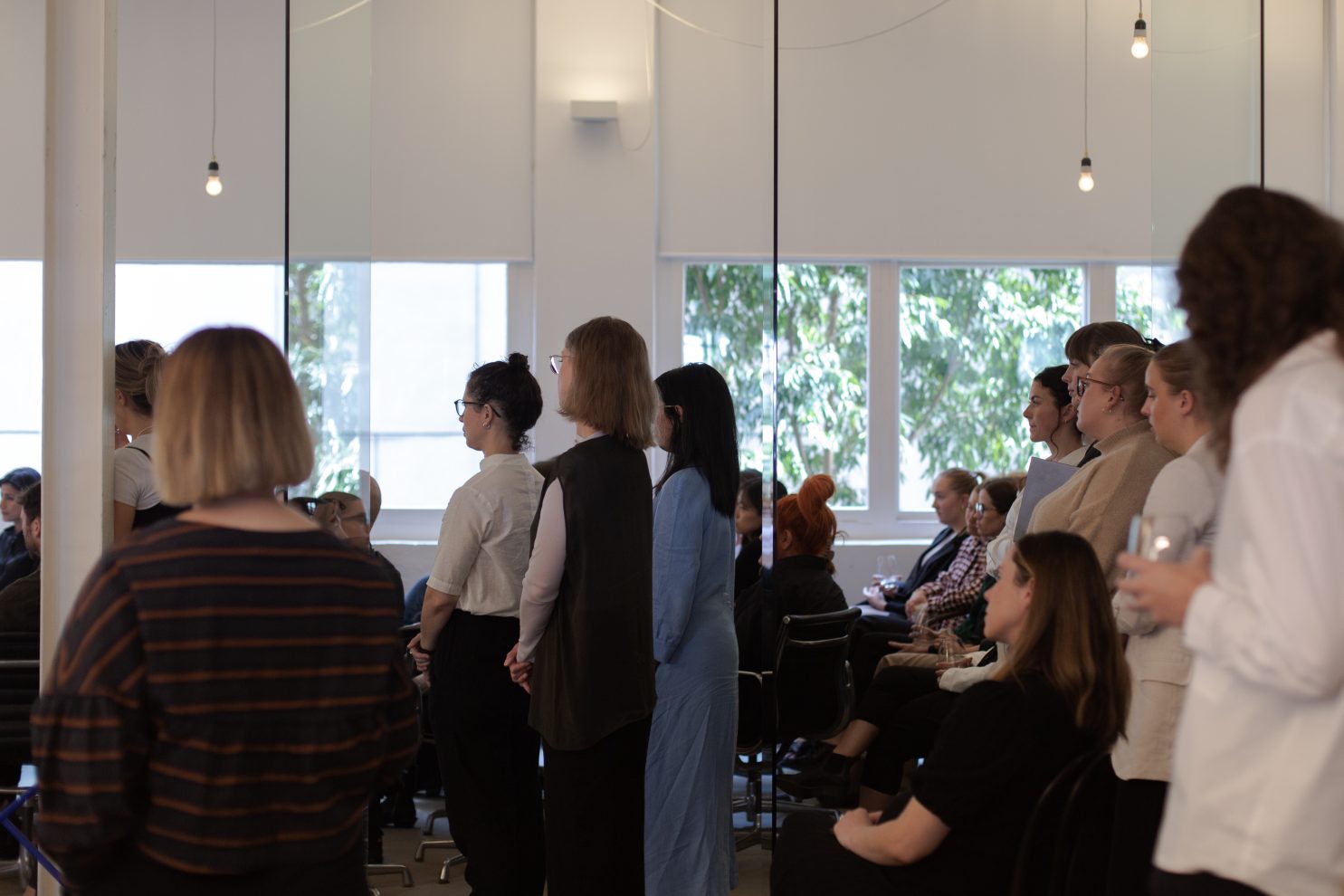 Mentors and champions
Emma's clear on the influential role that supportive mentors and champions had on her confidence and resulting career progression.
"I was lucky enough to have a few very supportive people in my network who recognised my experience and talent and really encouraged me to push myself forward to the next level," she explains. Emma describes how this came at a particularly challenging time in her career when she was returning to full time work after having two children and noticed her confidence and career development was plateauing. "At this point in a woman's career, I feel there is often stagnation and a lack of confidence which can sometimes mean that you're often overlooked for growth opportunities," says Emma.
Developing and nurturing these supportive relationships have been priceless and continue to add value to Emma's career and sense of self today. "I think mentors and champions are incredibly important, both for building confidence and supporting your reputation. Some of my closest colleagues and friends are people I met early in my career at Lendlease – 20 years later and we still call each other for advice."
I think mentors and champions are incredibly important, both for building confidence and supporting your reputation."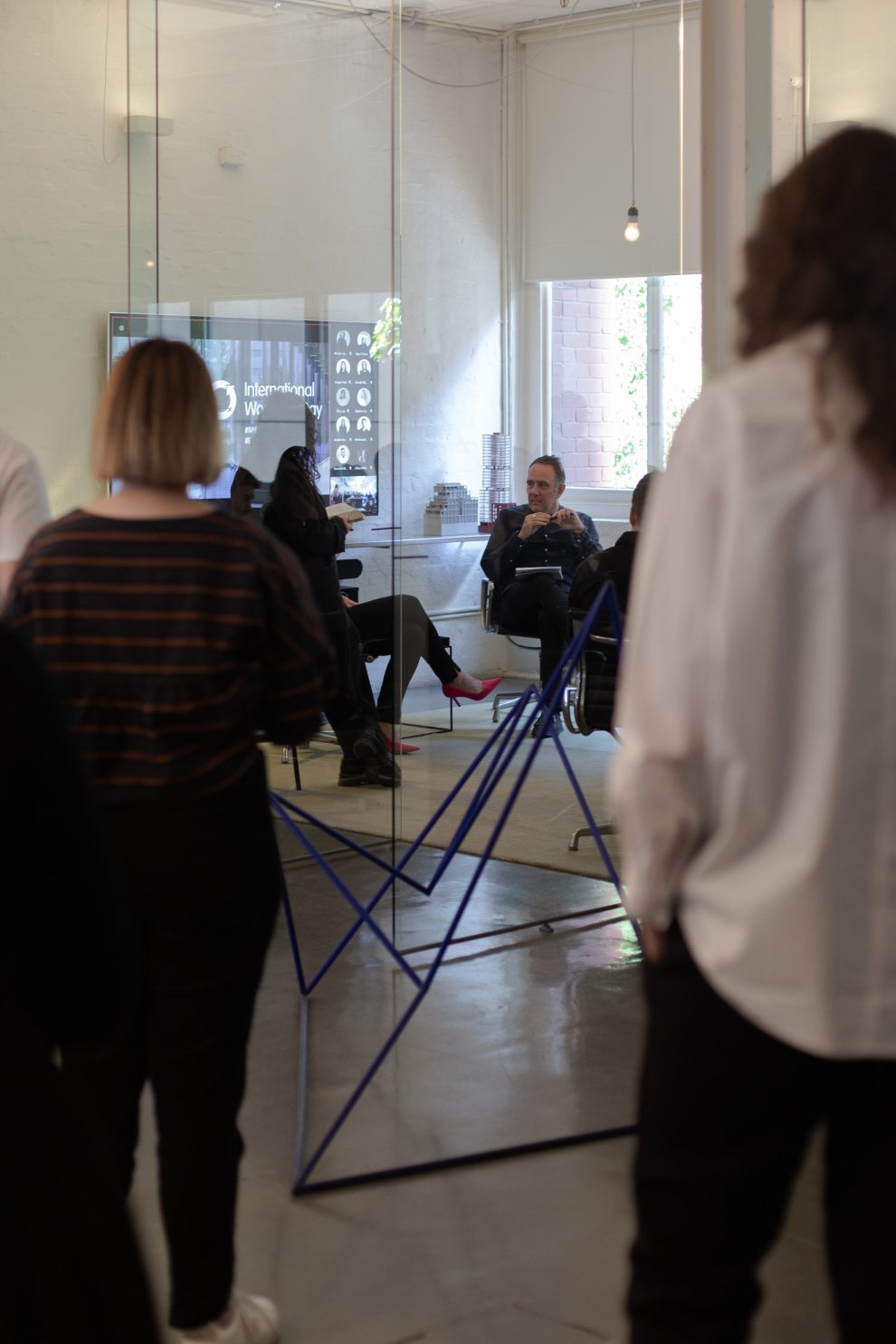 Personal brand identity
Professional recognition – particularly as a woman – can be a challenge, as Emma experienced. However, rather than seeing it as an end point, Emma took ownership of her exposure and put in place active measures to get her name and capability externally recognised.
"I made a conscious decision that I needed to create my own brand identity in the industry," Emma says, adding, "so I worked with a corporate coach; I started saying yes to things, such as speaking at events and forums." These activities propelled Emma's next phase of her career in a big way and she admits, "If I hadn't made these conscious decisions, I don't think I would have hit the radar for career growth roles, like the one I have now."
Work/life balance myth
Throughout all this, Emma continually tries to factor in health and wellbeing. Consistent daily physical exercise is her key to this, as is planning holidays to look forward to and spending quality time with her loved ones. That said, Emma dispels the notion that a work/life balance is easily achievable. "To me, work/life balance is a myth – rather, I think it's a blend. It's keeping all the balls in the air with a supportive workplace and family to help you juggle everything and not being too hard on yourself when a few get dropped along the way!"
When asked how she manages the stresses of a high-pressured career alongside taking care of herself and her family, she leans into her experience of knowing everything will work out.
"As you get older and have the benefit of experience, you discover that there's always a solution to any challenge that you may face. What's important for me in these instances of adversity is knowing that people have my back."
The sooner you can get comfortable with being uncomfortable, the better off you'll be, and the more opportunities will open up for you."
Strength from diversity and inclusion
Emma believes eliminating unconscious bias – this inclination to gravitate towards people that are similar to us – is fundamental to building successful teams and projects.
Emma recalls an example and says, "One of my most diverse teams, from differing ages, experiences and backgrounds, was ultimately one of the most successful teams that I had the privilege to lead. We worked hard as a team, and all worked incredibly well together!"
When responding to a question on how male colleagues can better support equity, Emma lands on the importance of conscious awareness. "I think it's about making sure everyone is conscious of the decisions they're making and for being a role model for strong values and how you treat people," adding, "There needs to be an active awareness towards creating an environment that's inclusive for everyone."
The power of genuine diversity and inclusion combined with conscious awareness makes for not only a safe working environment, but also innovative ideas and successful outcomes – results that cannot be underestimated.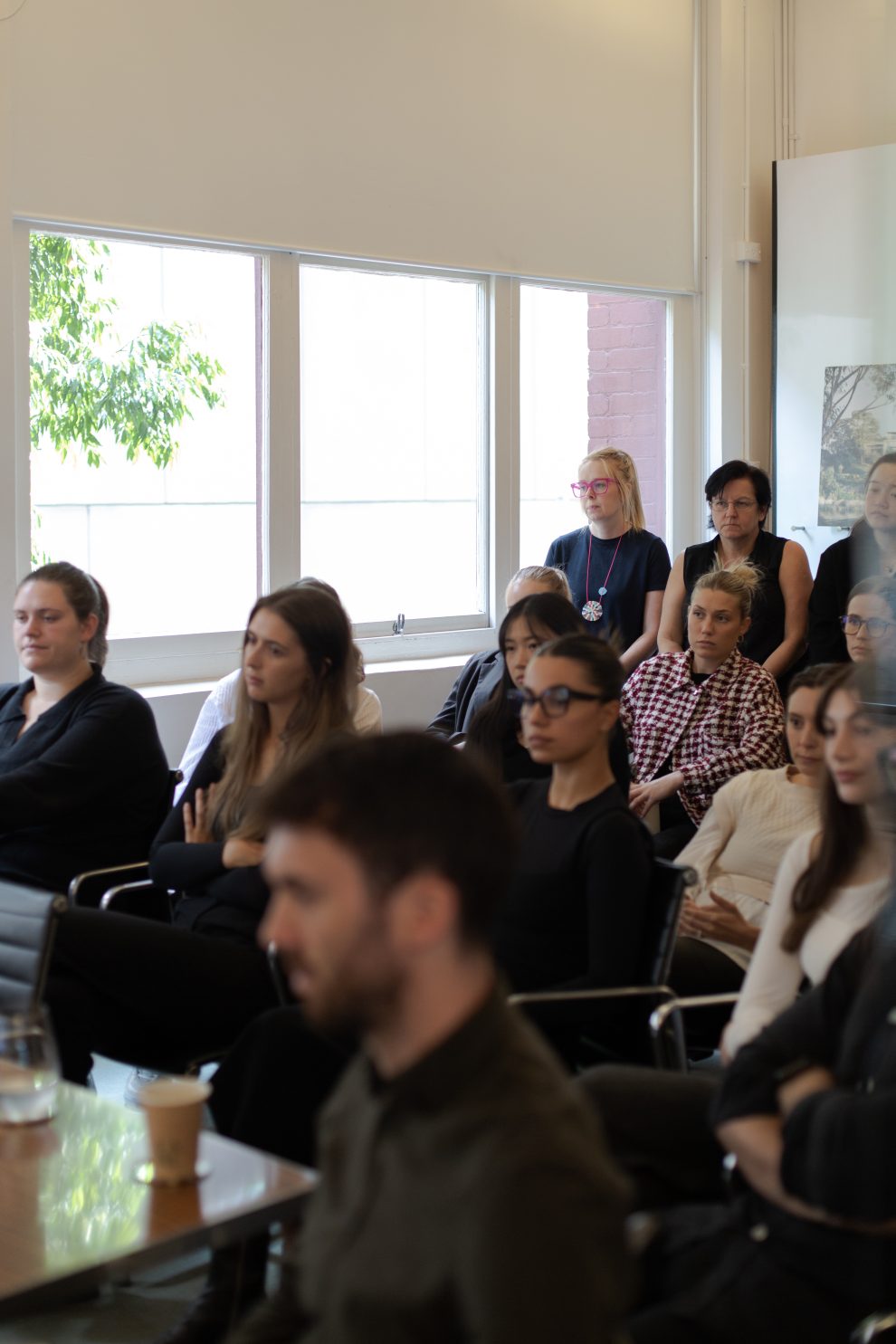 Currency of confidence
Talking specifically to the women in the room, Emma highlighted the tendency for women to question their abilities and the effect this has on professional development. "Confidence is equally important as competence while still being authentic to who you are." This means not holding back and putting yourself forward for opportunities, learning how to hold a room and improving how you effectively communicate your knowledge to a group.
These tasks are supposed to be challenging. "The sooner you can get comfortable with being uncomfortable, the better off you'll be, and the more opportunities will open up for you," adding, "You don't have to know everything. You just need to surround yourself with clever people and create a collaborative environment for open knowledge sharing."
In closing Emma quoted the words she once heard from Sally Capp, Lord Mayor of Melbourne, who said, "You can't be what you can't see." As more women build their confidence and push their limits, and conscious awareness takes hold, there will be more and more female leaders, like Emma Woodhouse, for younger generations to look up to and aspire to be.
Read Sue Carr's career advice for the next generation of designers published in Artichoke Magazine.