Our current commercial proposal at 57 Stewart Street, Richmond, has been submitted for planning permission on behalf of our clients, Carbon Development Management.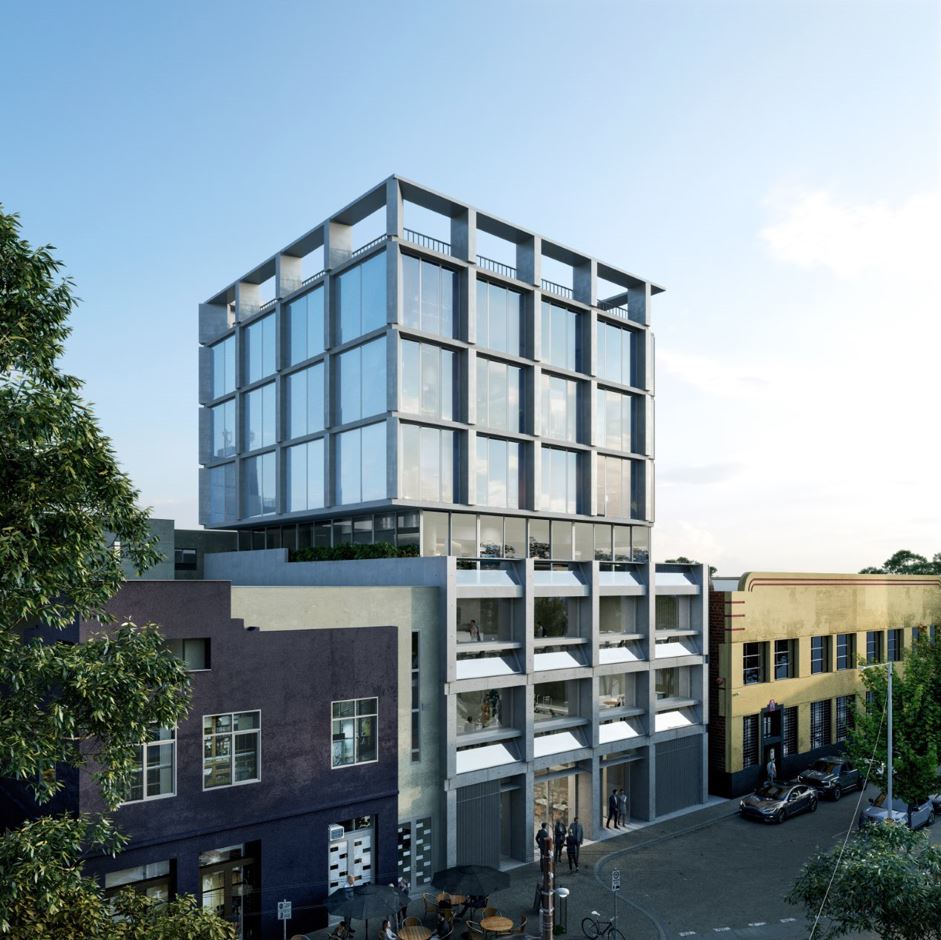 The 10-level commercial proposal offers 2271 square meters of office space, along with two street-level retail tenancies.
The vision for the podium's articulation draws its inspiration from the neighbouring heritage façades and local masonry mill buildings. The building façade steps back from the street and cantilevers, allowing the building form to 'dissolve', appearing crystalline in form, mass and materiality. Featuring floor to ceiling glazing with aspects across the city, internal solar protection is provided by the anodised metal fins, which double up to create a play of light across the façade.
With Richmond undergoing significant urban renewal, the proposal for 57 Stewart Street will serve as a beacon to the local neighbourhood, illuminating the pedestrian link for safe passage to Richmond Train Station and the vibrant Swan Street precinct.
Read more about Richmond's increasing demand for commercial space as a result of businesses looking to relocate out of the CBD via Urban Developer.
Learn about our environmental design initiatives for Rokeby Street, Collingwood, another current commercial project located on the fringe of Melbourne's CBD.