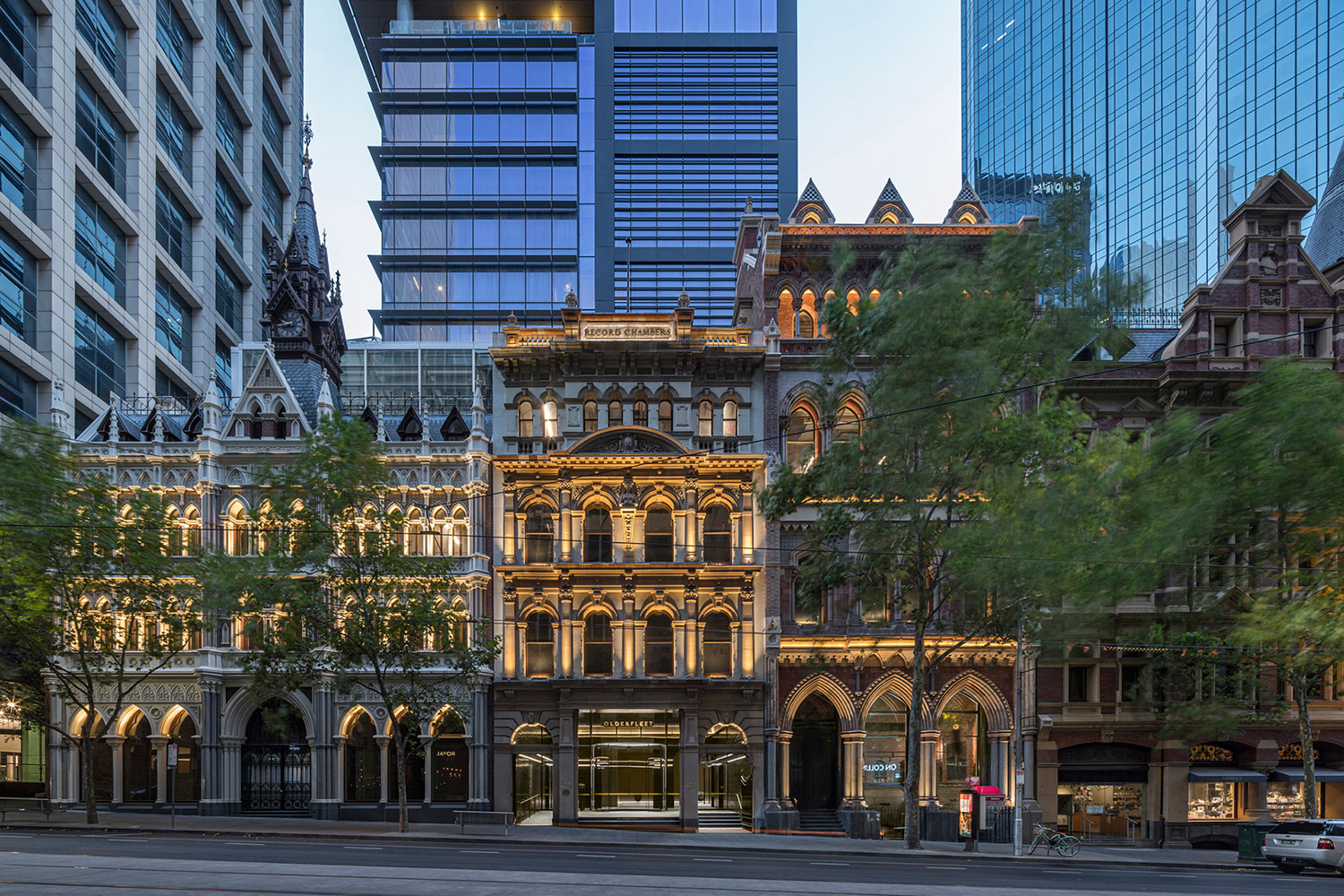 Olderfleet is one of 12 projects shortlisted for INDE.Awards' The Building category.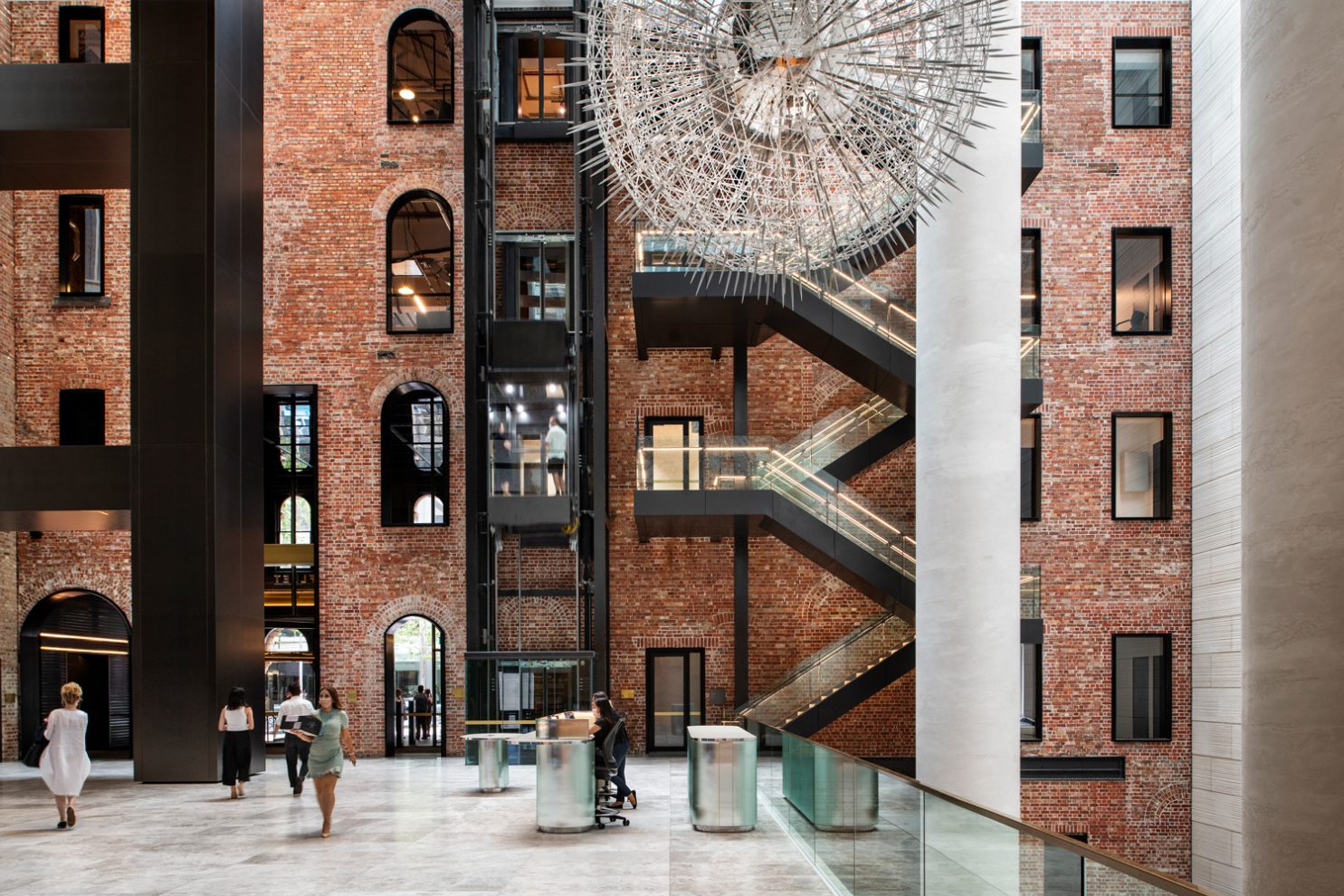 Olderfleet, by Grimshaw in collaboration with Carr, is a contemporary commercial tower at 477 Collins Street, Melbourne, that brings the new and old to life.
'The Building' category for INDE.Awards recognises the region's most progressive architecture, and is awarded to the project that marks a new direction in the future of architecture as well as its capacity to respond to its local place and culture.
"Inspired by the existing heritage elements interfacing with the new architecture, our main concept drivers looked to explore the opposing forces between old and new, dark and light, compression and expansion. The combination of these ideas carefully curates a dynamic journey through the compressed entry vestibules into an impressive light-filled lobby activated by natural daylight and multi-sensory artwork" says An Bui, senior interior designer.
The winners will be announced at the awards gala in Sydney on 5 August.