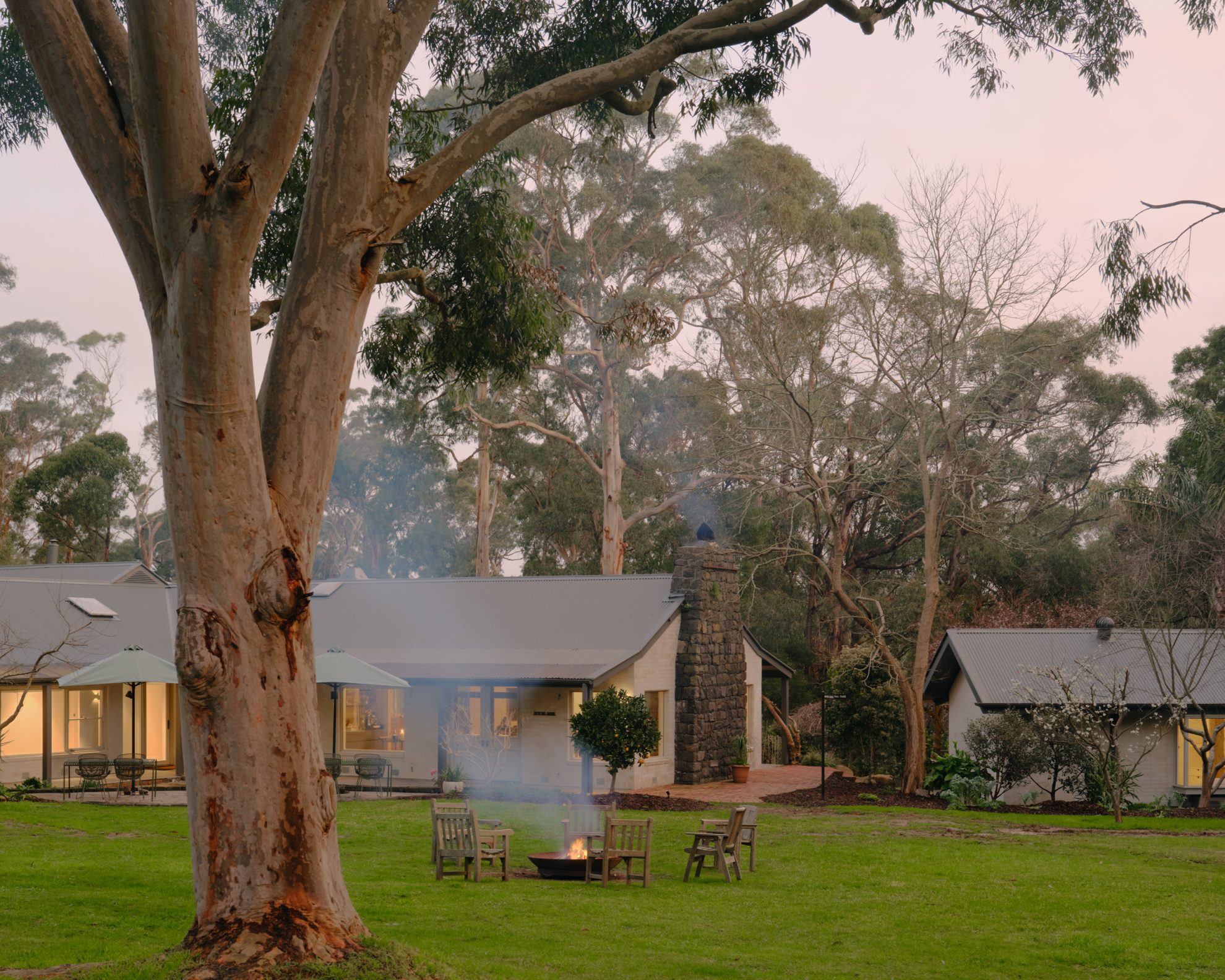 Co-Founder of The Cambium in Red Hill, Sally Marasco reflects on the journey to creating an idyllic place for connection, self-reflection and goal setting.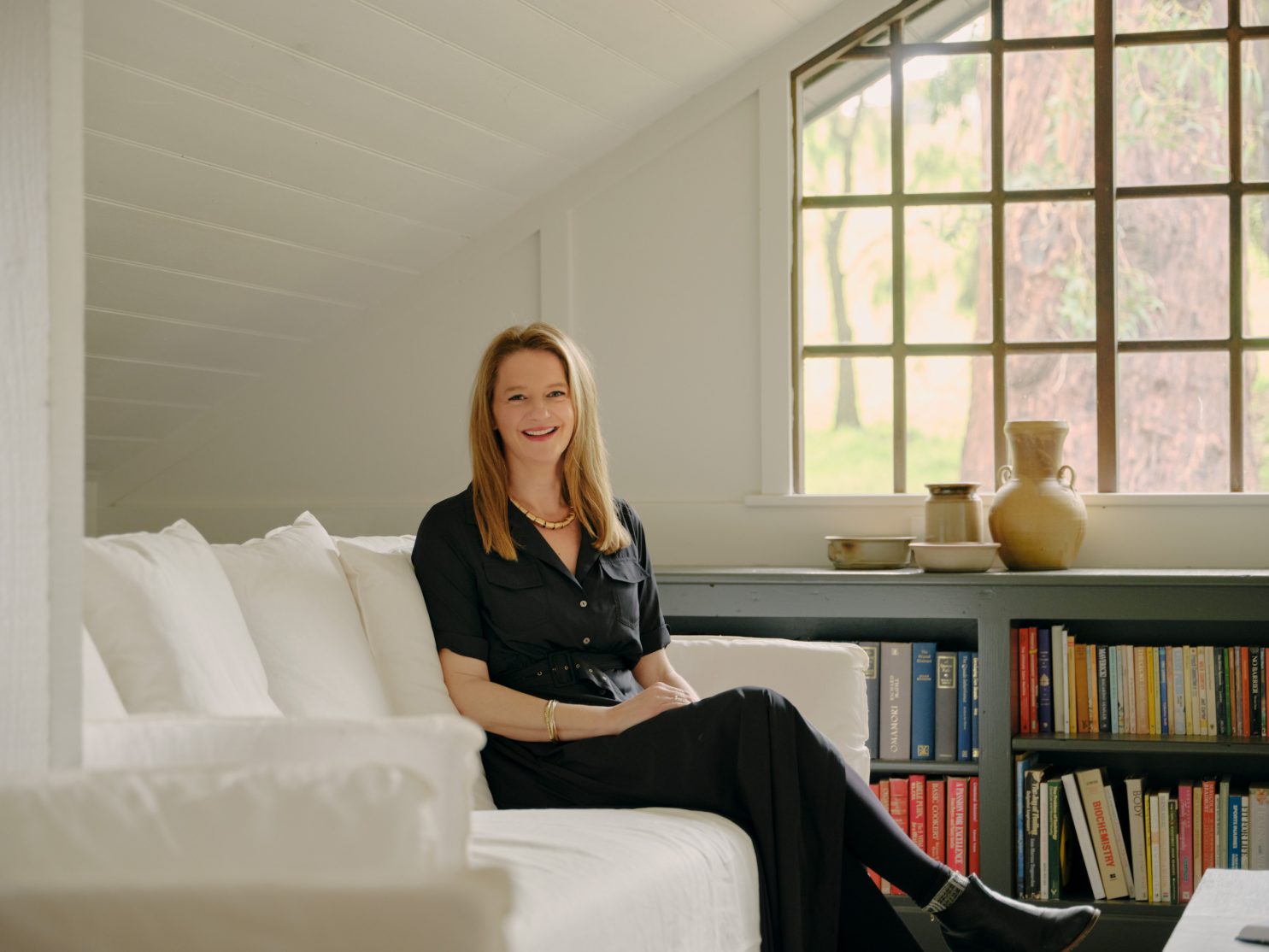 The Cambium offers a place to retreat from the traditional workplace to renew connections with your professional and personal vision. Fed up with stuffy rooms, instant coffee and fluorescent lights, Sally talks of setting out to create a new kind of business retreat, one that nurtures purposeful collaboration and creative thinking. Giving people a break from the traditional workplace, Sally explains the vision and process to establishing the boutique sanctuary with the help of Carr as interior designers.
The site in Red Hill for The Cambium is truly magical, tell us about how you came across it and what your first thoughts were when you explored the grounds.
I had been actively looking for a unique place to hold events for several years. Initially I was looking in Melbourne CBD thinking it needed to be close to business, but nothing caught my eye.
When I first visited the Red Hill property I instantly felt calm. It was, and is, a gorgeous feeling the moment you enter the grounds. It made me stop and breathe. I realised then that it was the perfect location to provide a true escape. It's that feeling of being off grid, while being close enough to Melbourne to visit for the day.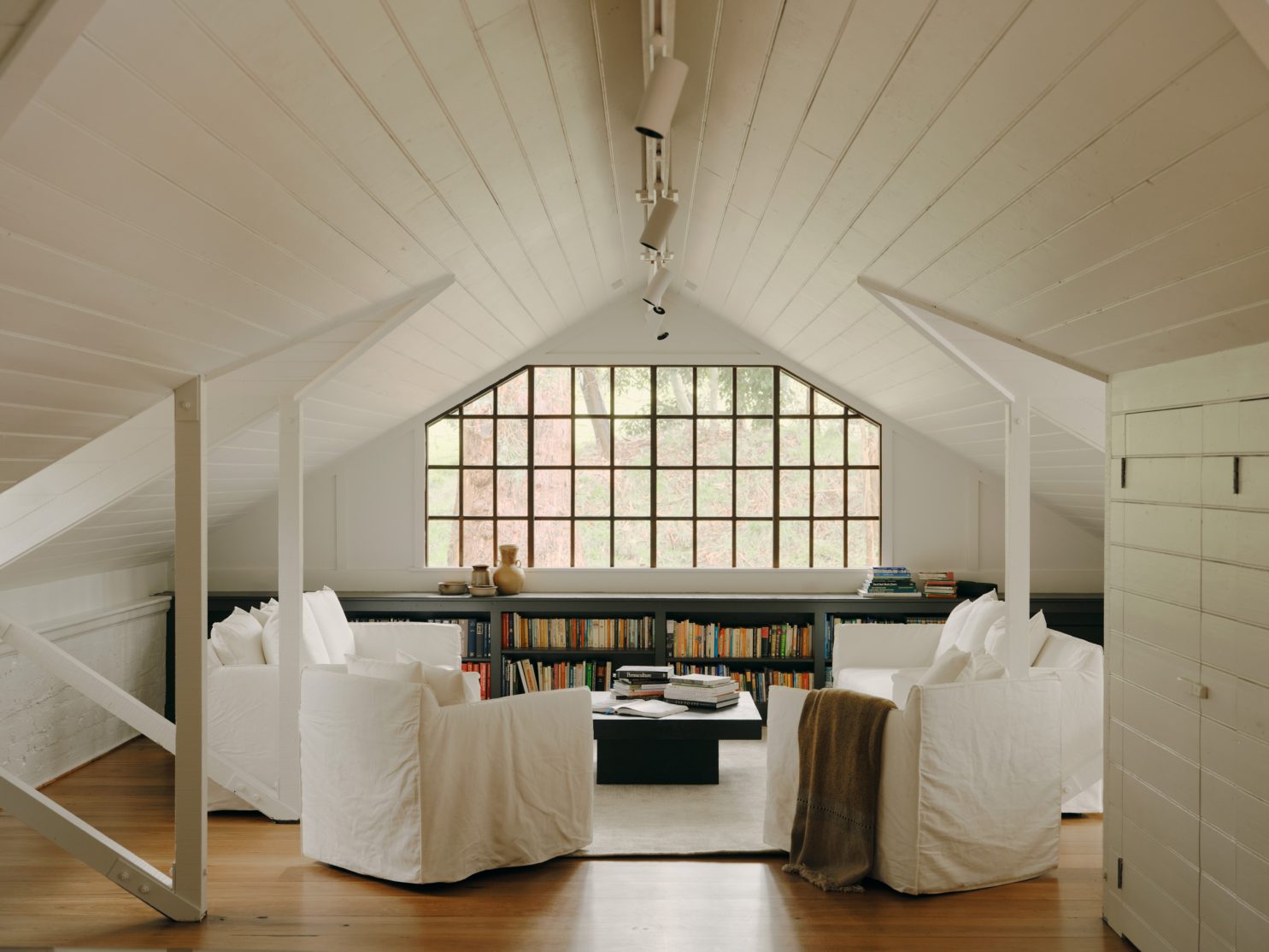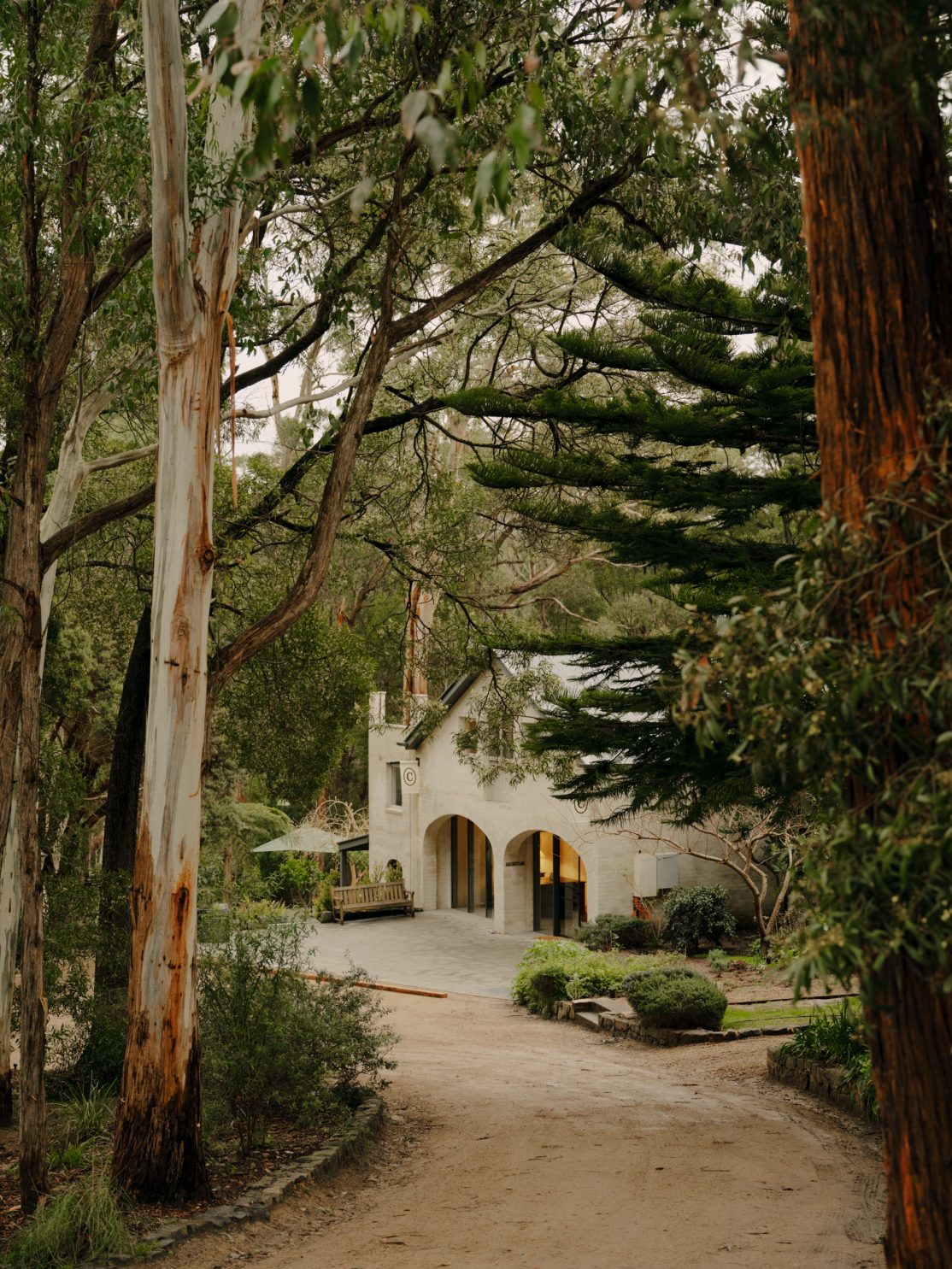 How did you decide to restore and refine the original and historic structures on the site?
Even though the walls were yellow, the existing structures were perfect.
The three existing separate buildings supported our desire for guests to have the freedom to move between various spaces and not be restricted to one room or building during their stay. The ability for groups and individuals to progress through the spaces, from inside to outside and in again, helps the mind untangle and promotes clarity of thought.
Explain the process of bringing Carr onto the project to restore the property.
When we invited Carr down to visit the property, they immediately embraced our philosophy and brought a fresh perspective. Together we established the fundamental vision was to strip the design right back to celebrate the original structure while bringing a sense of cohesion and order. Carr uncovered ways to achieve this by understanding what elements to keep and those to replace.
I credit Carr for their enthusiasm and fantastic collaboration. The trust we established together has meant that The Cambium is woven with fine tuned thought and consideration and is a delight to enjoy.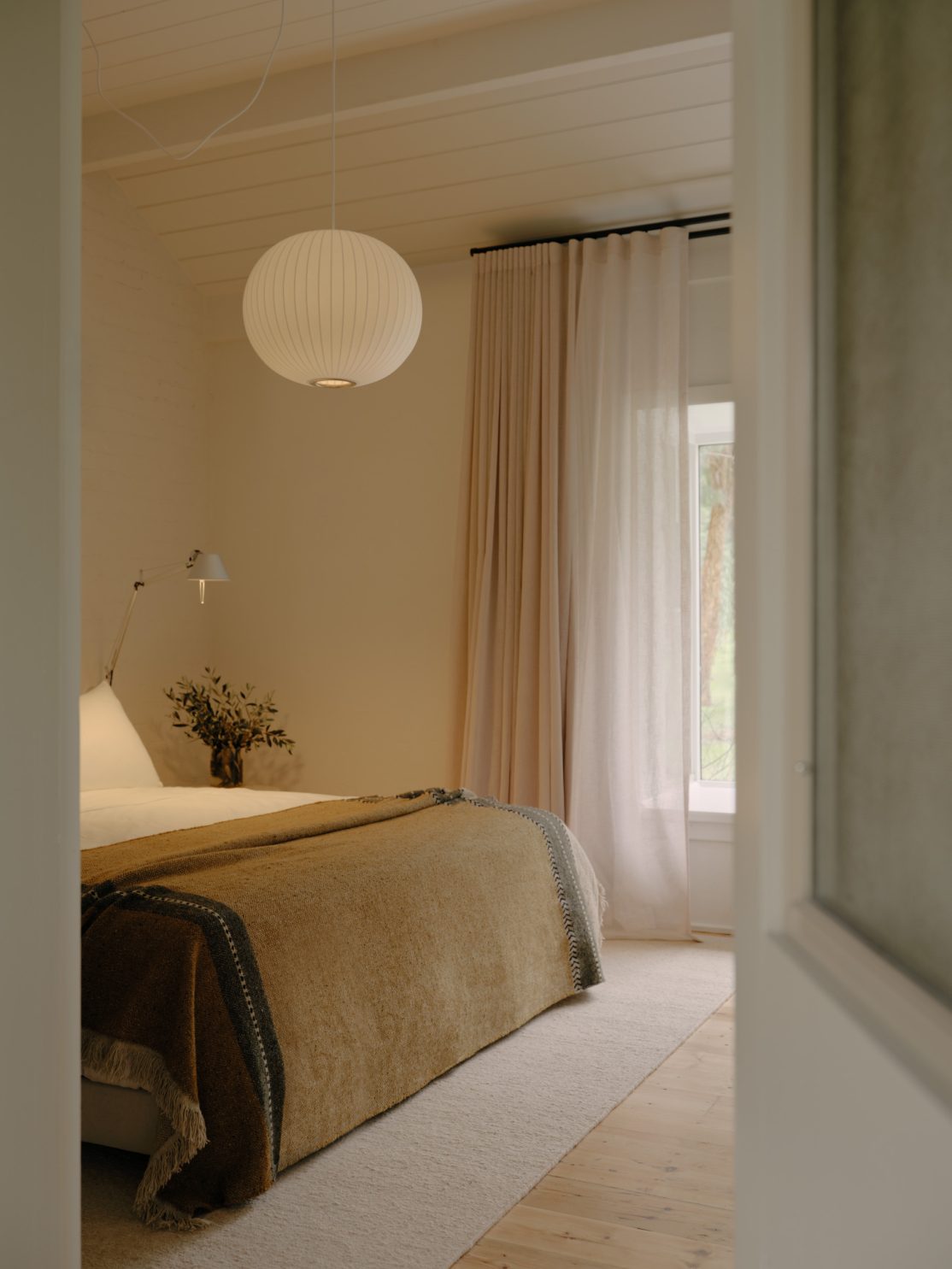 What is the intended experience for those visiting The Cambium for a retreat?
The intention for The Cambium is to encourage our groups to truly immerse themselves in every corner of the property and completely switch off and connect within. With exclusive access to the entire property, you can treat this place as your own. When people realise this, it's lovely seeing them relax and take up space. We are already seeing groups naturally gravitating to various areas, such as gathering around the firepit for group work and separating individually to sit in the garden.
The guest rooms also embody this approach. With no television, just books and a bay window overlooking the grounds, guests are encouraged to enjoy quiet reflection.
In addition to business retreats, you will also be hosting retreats for women called The Loom. What inspired you to establish this?
This is something I'm incredibly passionate about. As a business owner and a mother, I'm familiar with the challenge of trying to do it all. What's come of this is Loom, a series of programs hosted at The Cambium dedicated to women from all walks of life to step out of their daily routines and focus on what's next.
I'm excited for this to officially launch in 2023 with the purpose to help women take ownership of their lives, to set goals and reestablish their purpose.
What has become your favourite place on the property or room for you to spend time?
There are several amazing places I often gravitate to for quiet reflection. Behind Manor Hall is particularly special where you overlook the reserve and the wandering cows and active bird life. I often find myself taking my breakfast outside and enjoying the sounds of nature around me.
Reservations can be made via The Cambium website for one day hire or two-night stays. Choose from Tuesday – Wednesday or Thursday – Friday when staying overnight. There are various packages available with each stay at The Cambium personally curated to suit the needs of each group.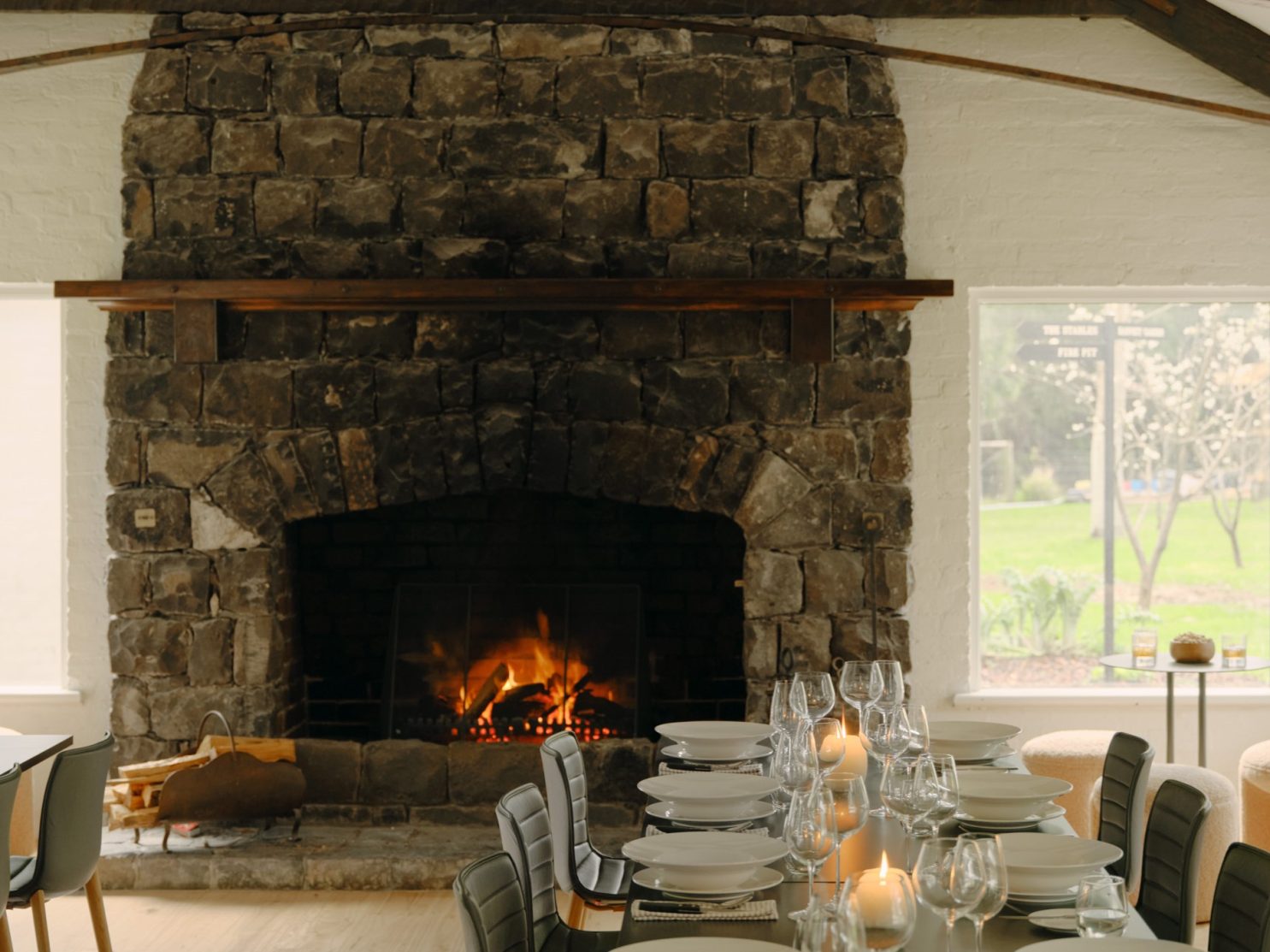 Looking for more Australian escape ideas? Read about Broadsheet's latest publication, Travels, featuring Jackalope on the Mornington Peninsula.