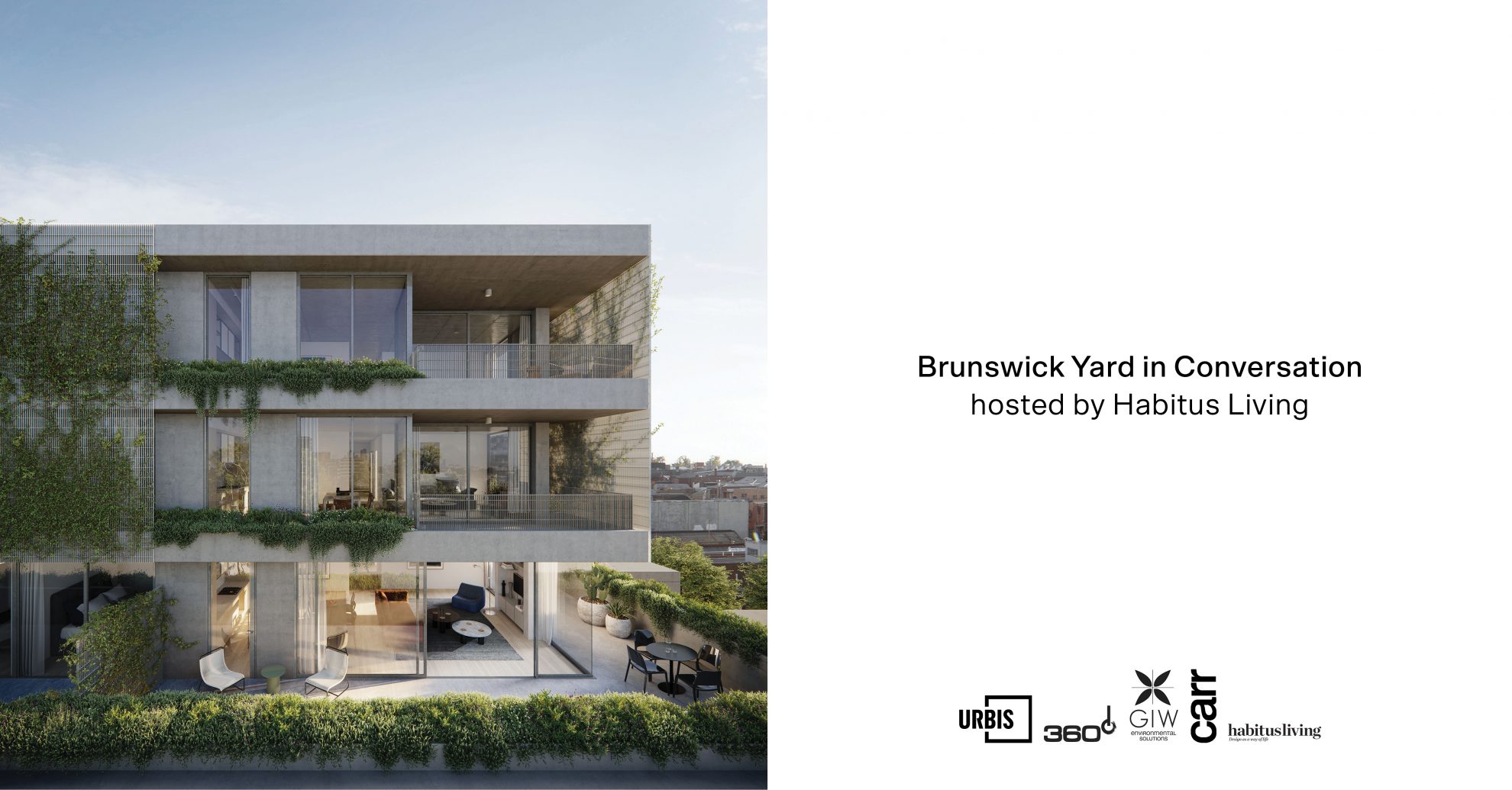 Join the project team for this free webinar hosted by Habitus Living, as they discuss the new urban development and its focus on biophilic and community design principles.
Free webinar details
Thursday 8 July
5pm – 6pm
Register via Eventbrite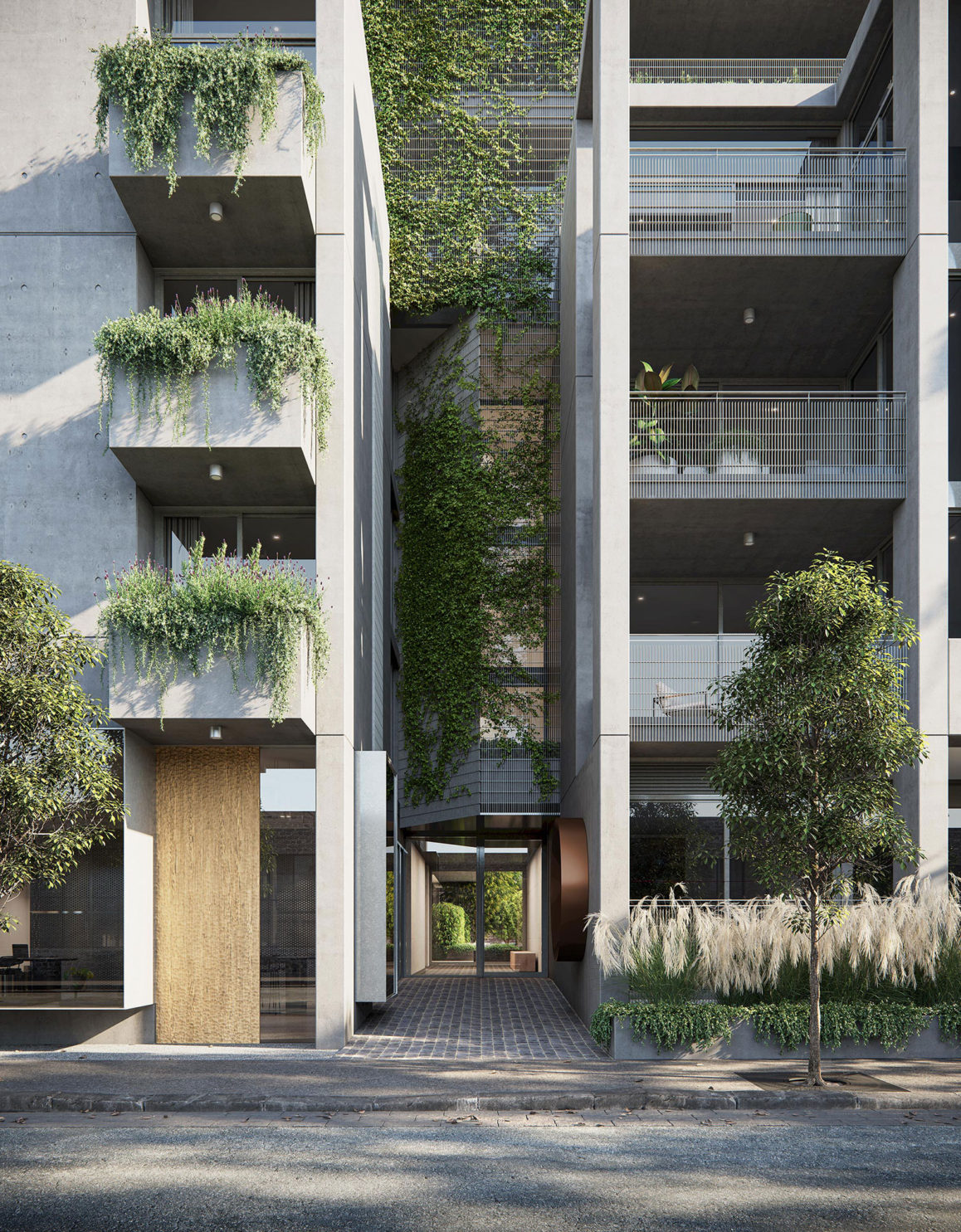 Drawing on its industrial urban surroundings, Brunswick Yard is a project that fuses architecture, interiors, landscape and streetscape into a contemporary multi-residential offer.
As the project gears up to start on site, join the project team as they discuss the contemporary design and the key drivers that have formed its unique identity. From establishing the pattern of development in Brunswick, navigating the project through Moreland City Council, the architectural language and the integration of landscape and biophilic design elements.
In this new era of inner-city living where there is a shift in values, sped up by the effects of the pandemic, learn how Brunswick Yard is forging new ways to consider scale, wellness, community, and landscape design.
Hosted by the editor at Habitus Living, Aleesha Callahan, our project speakers are Rebecca Lyons, director at Urbis; Stephanie Poole, senior architect at Carr; Liam Bowes, studio director from 360 Degrees Landscape Architects and Gary Wertheimer, director at GIW.
Habitus is a print and online publication based in Australia that seeks out the uniqueness of the Asia Pacific – be it interiors, architecture or products –and curate the stories behind the stories.