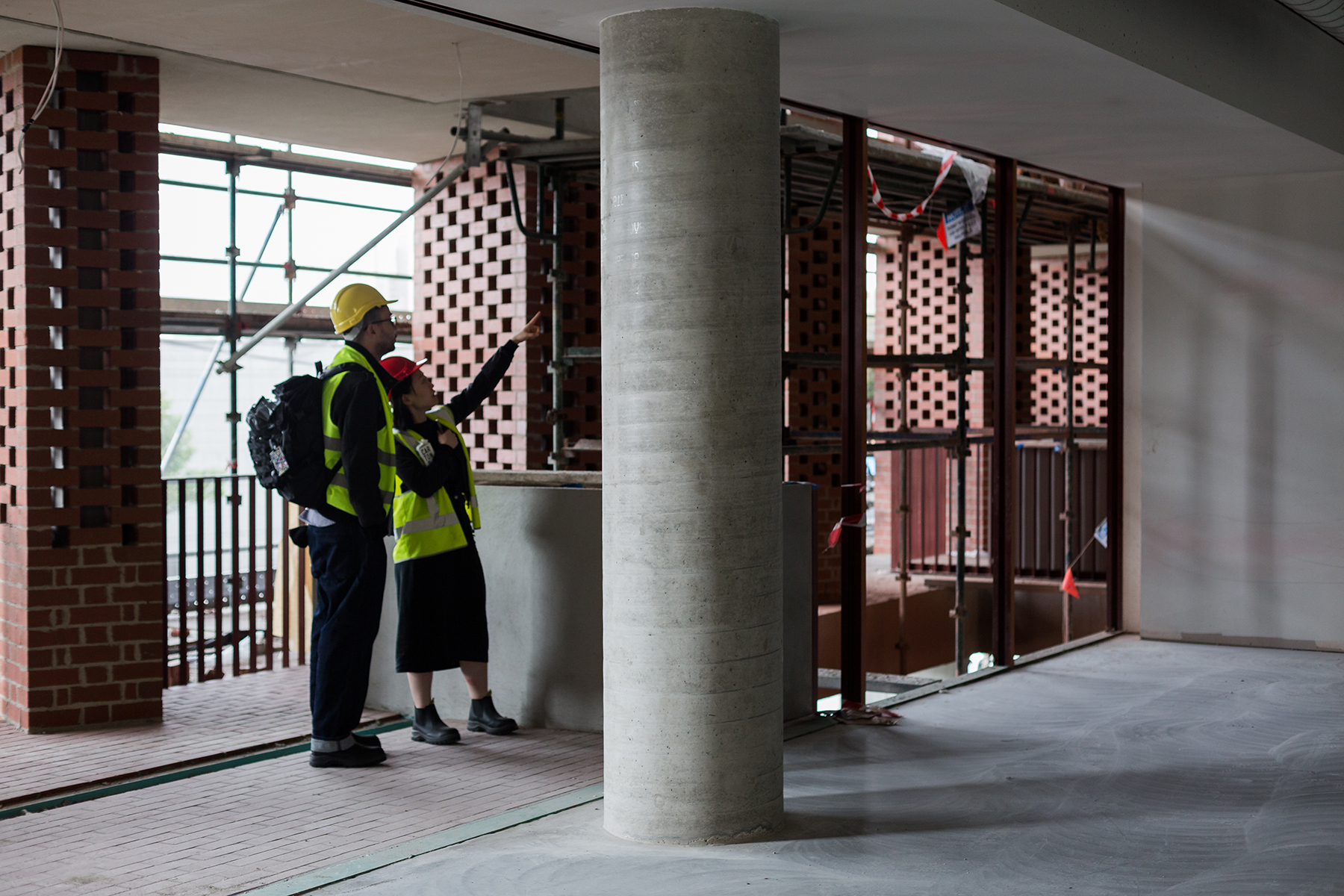 Documenting the construction progress of Bruce Street, Lauren Kay captures the team's site visit where the benefits of a dual discipline design approach – as well as working closely with contractors – demonstrate exceptional built outcomes.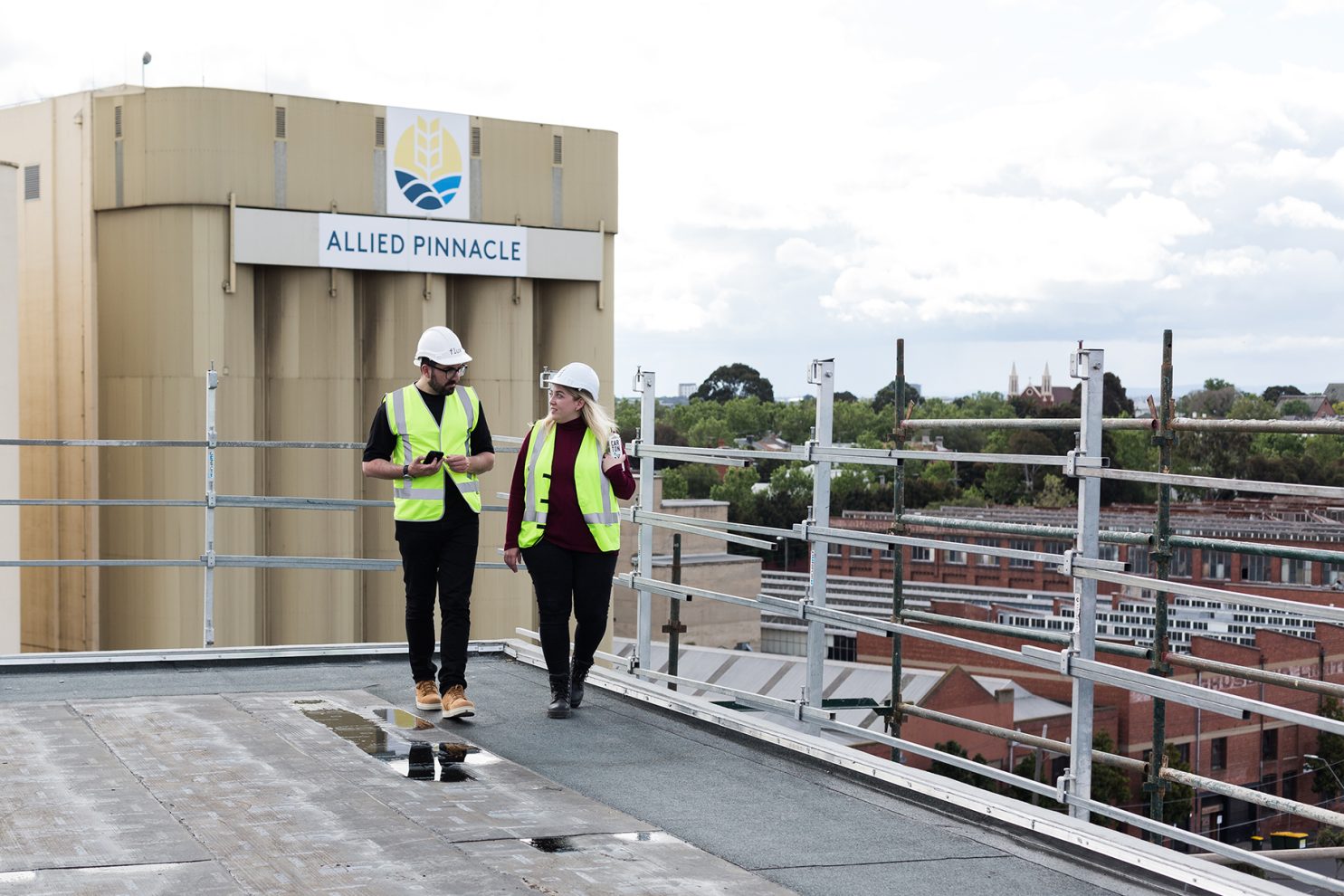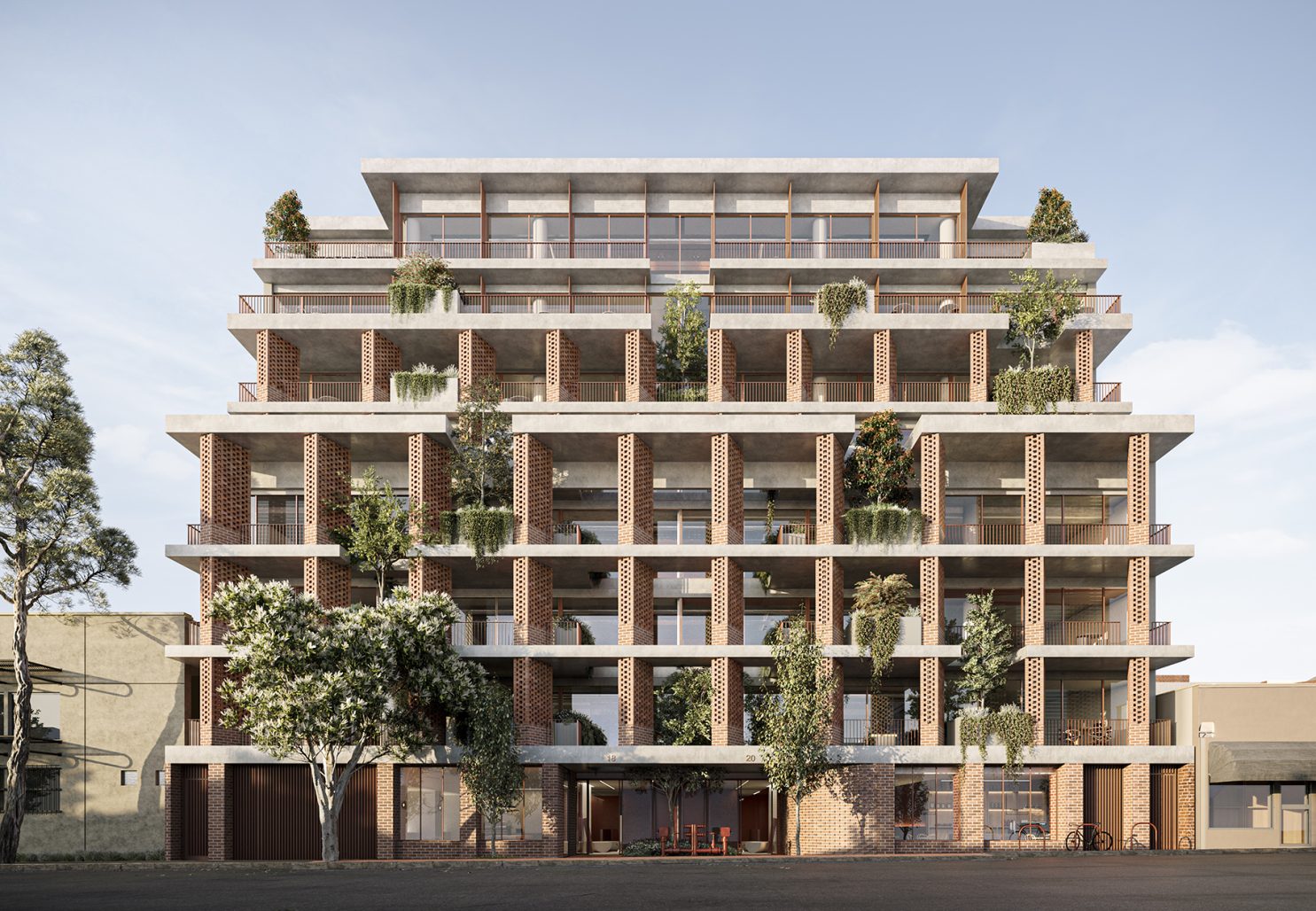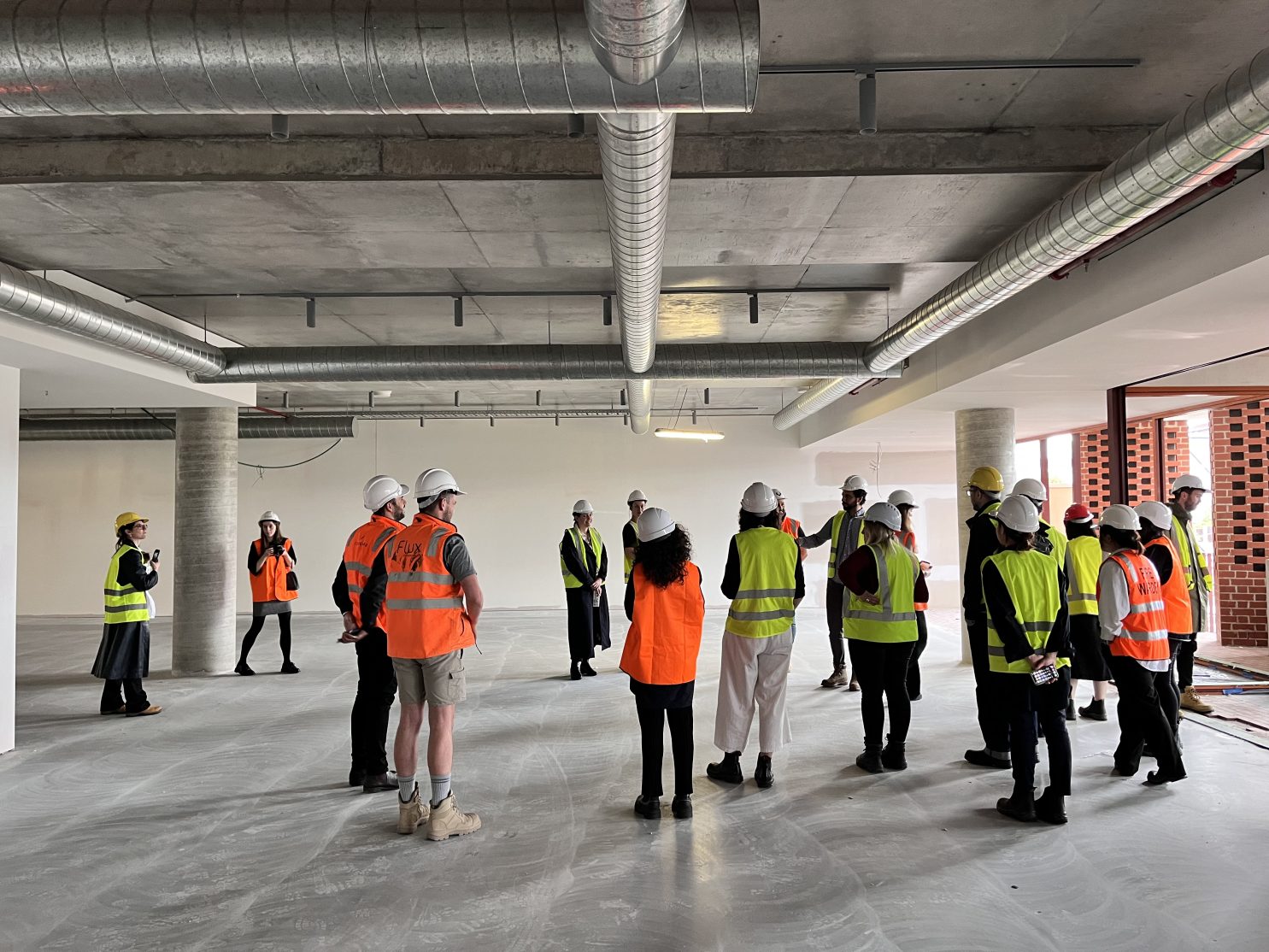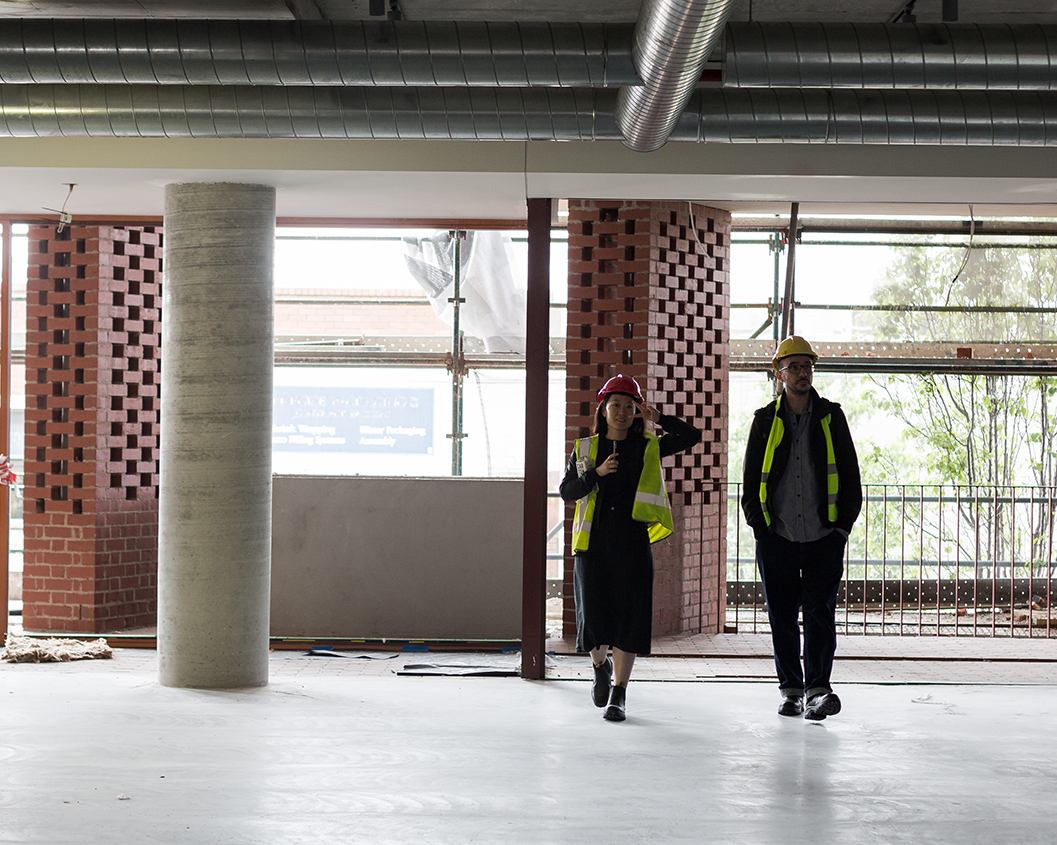 As a key dual discipline commercial project within Carr's portfolio, Bruce Street is offering valuable insights and lessons on the benefits of designing the architecture and interiors as one.
Set to be completed in early 2023 with Figurehead Construction, Bruce Street will be the first development of scale completed within Kensington's historic industrial area. As a suburb less than five kilometres from Melbourne's CBD, the eight-level commercial space will contribute to the area's revitalisation and Melbourne's overall rise of city-fringe commercial hubs.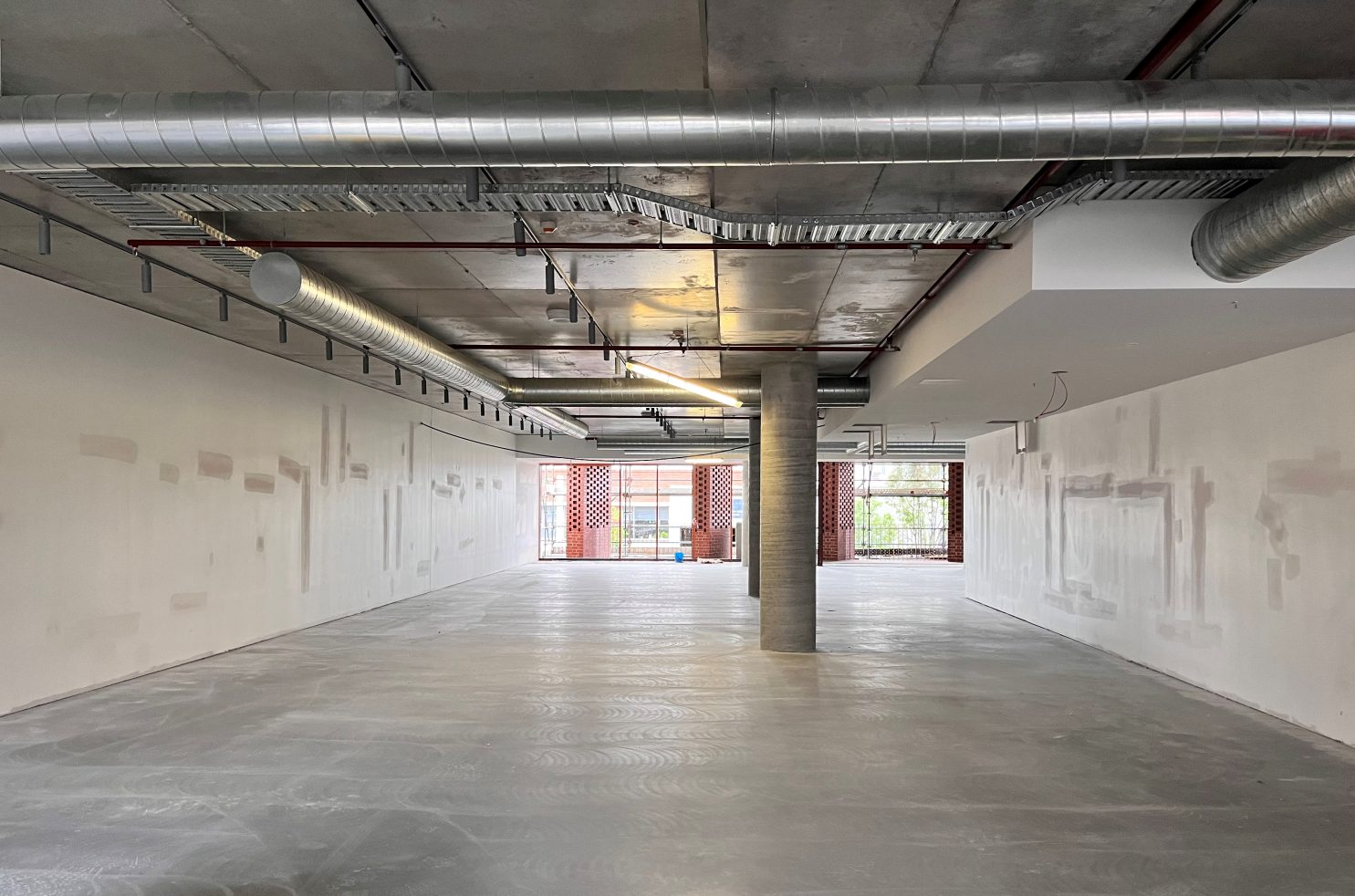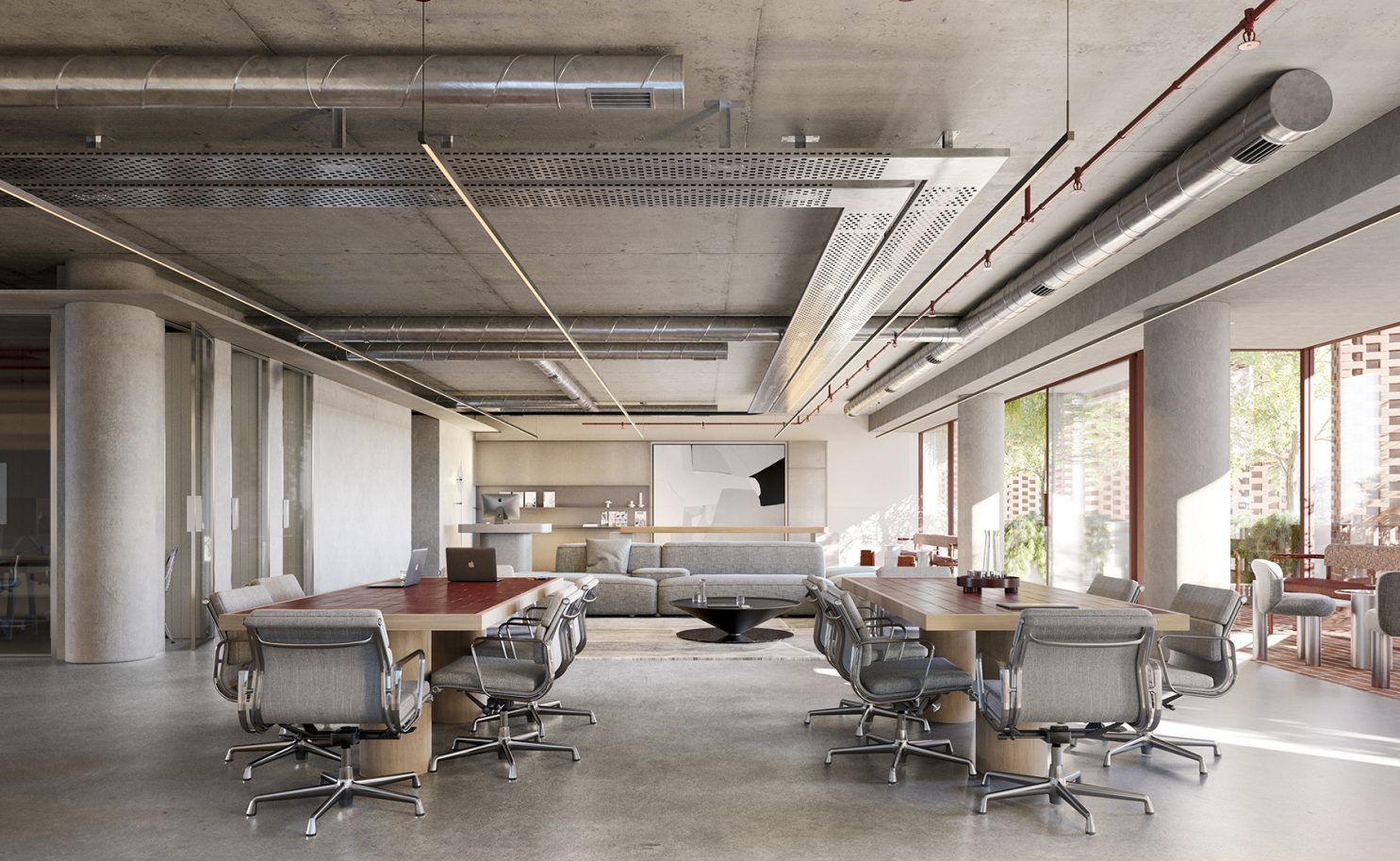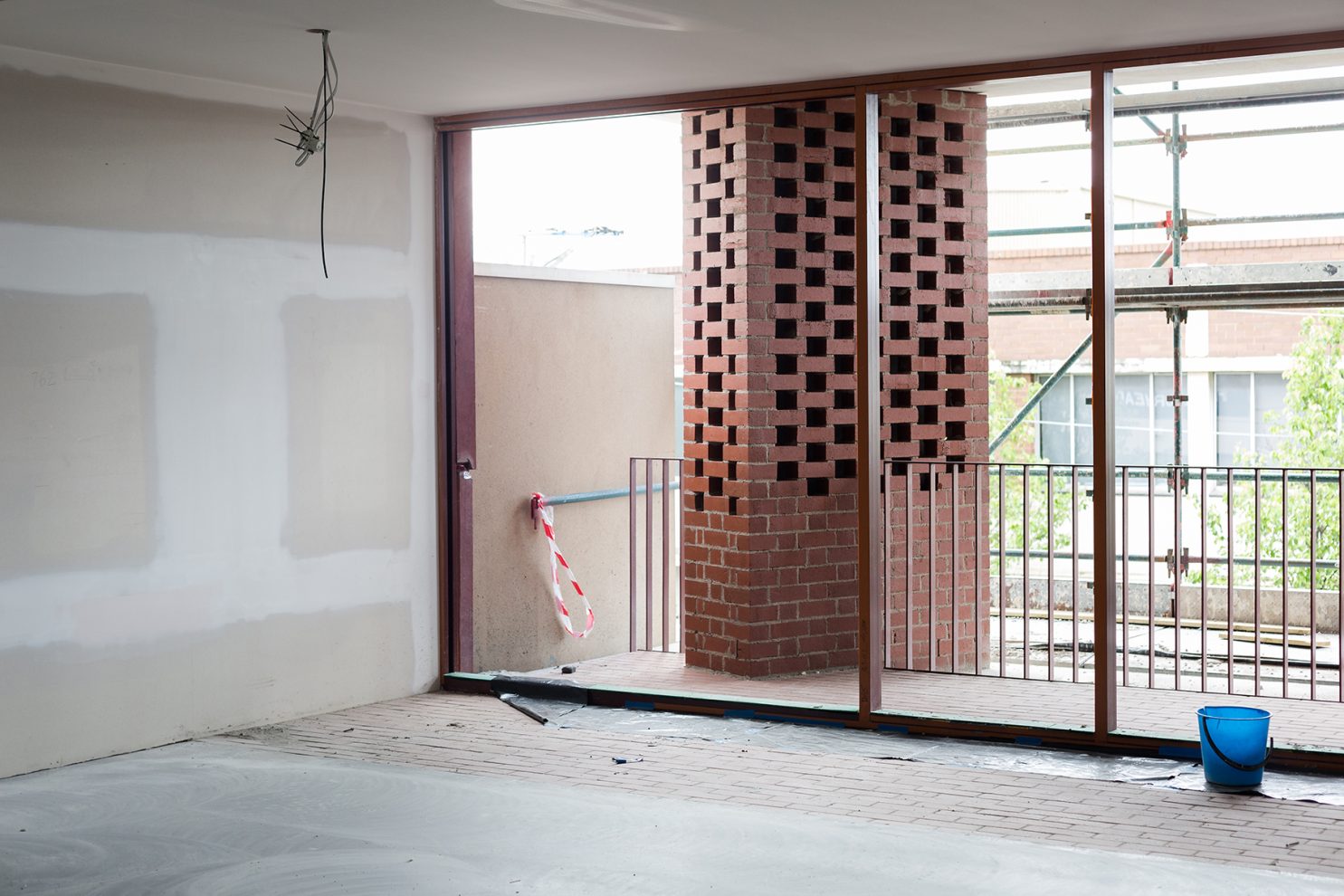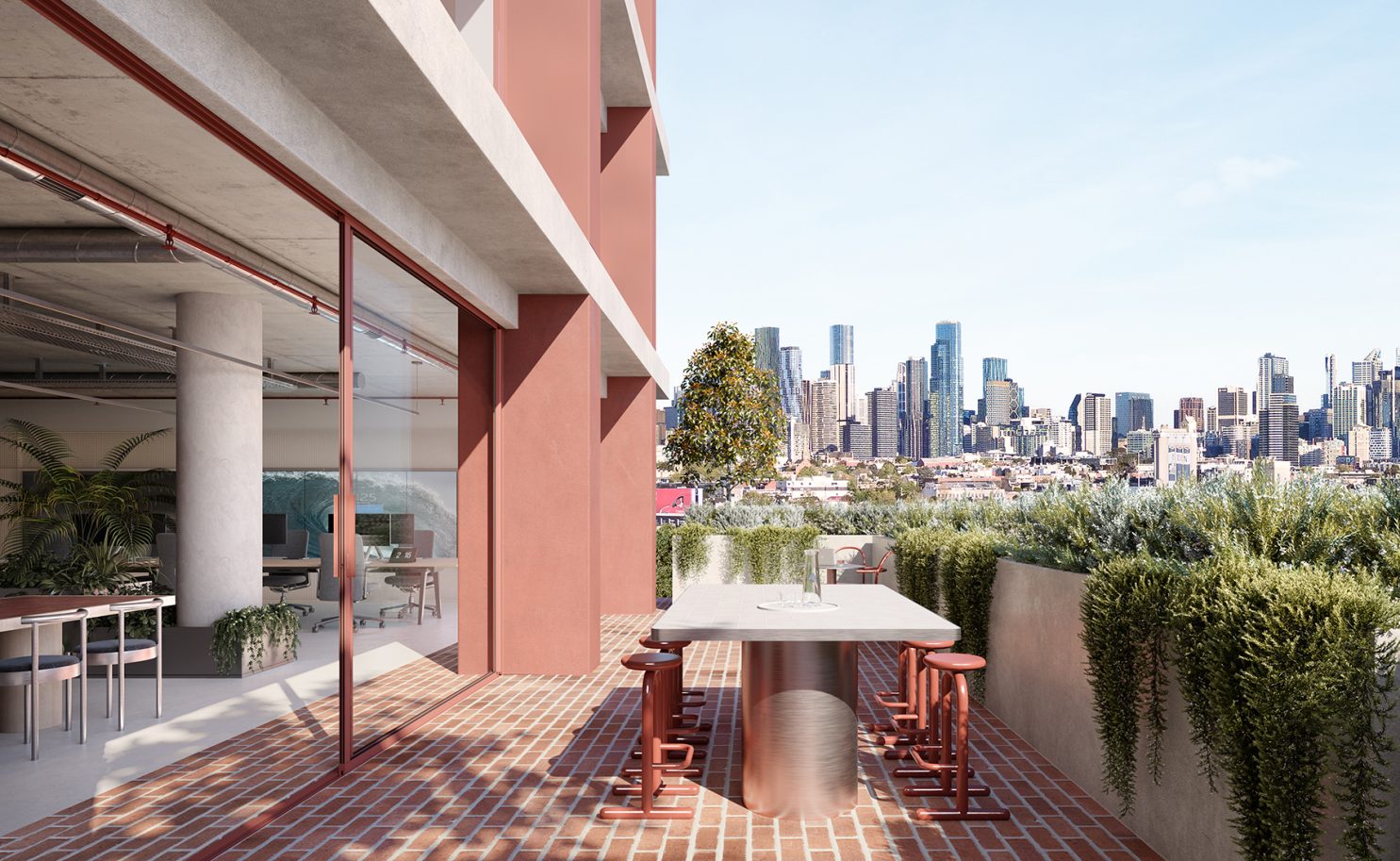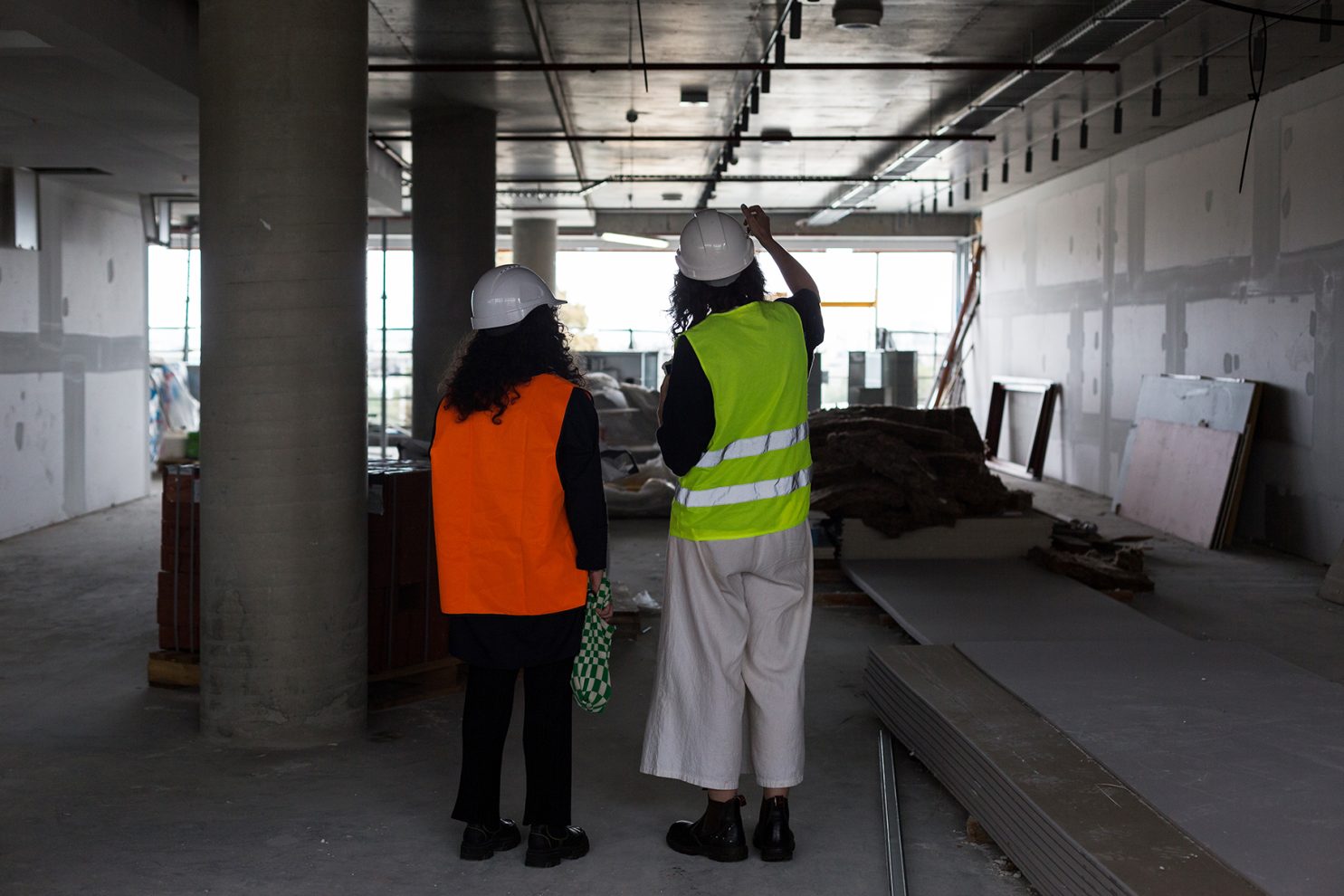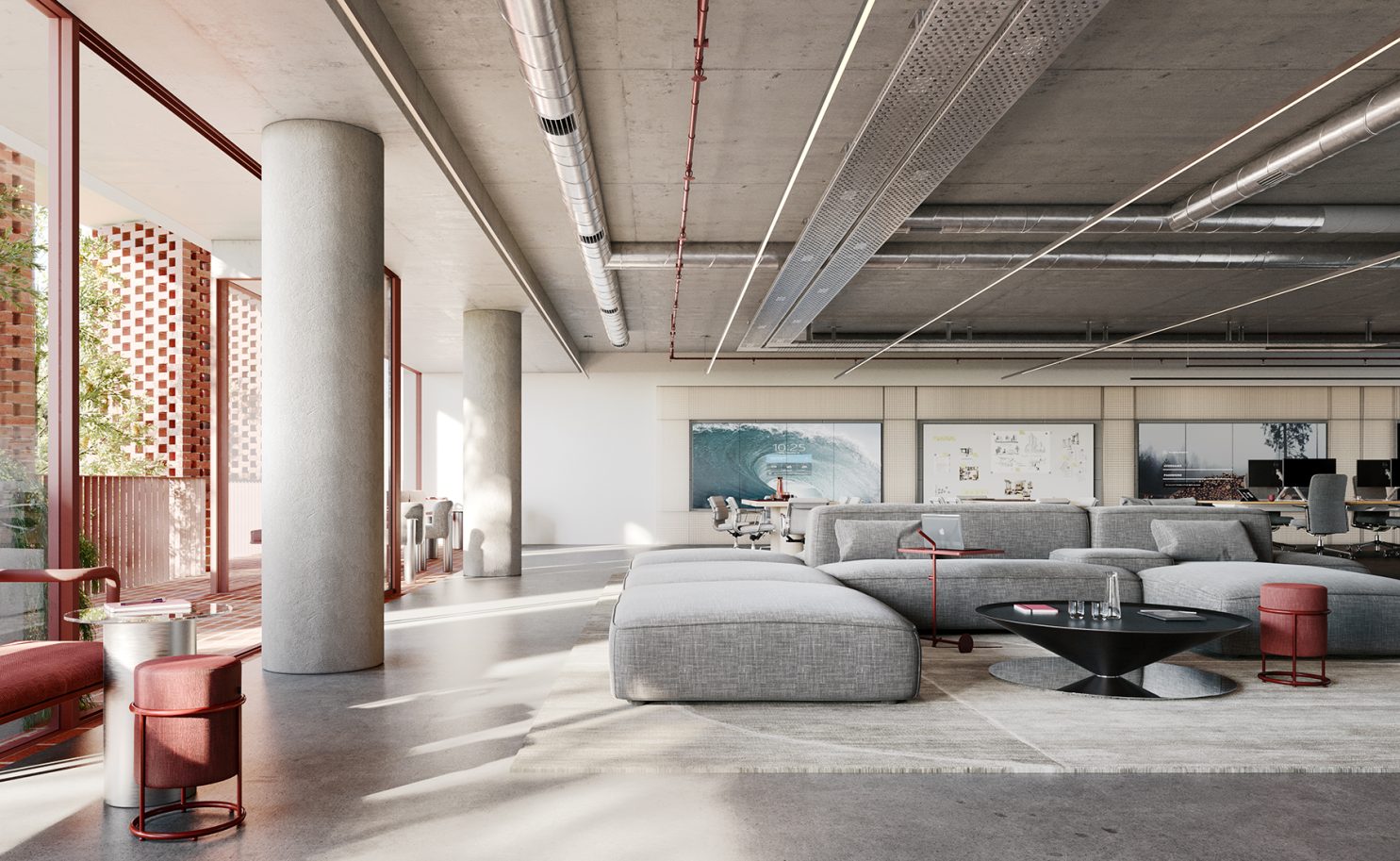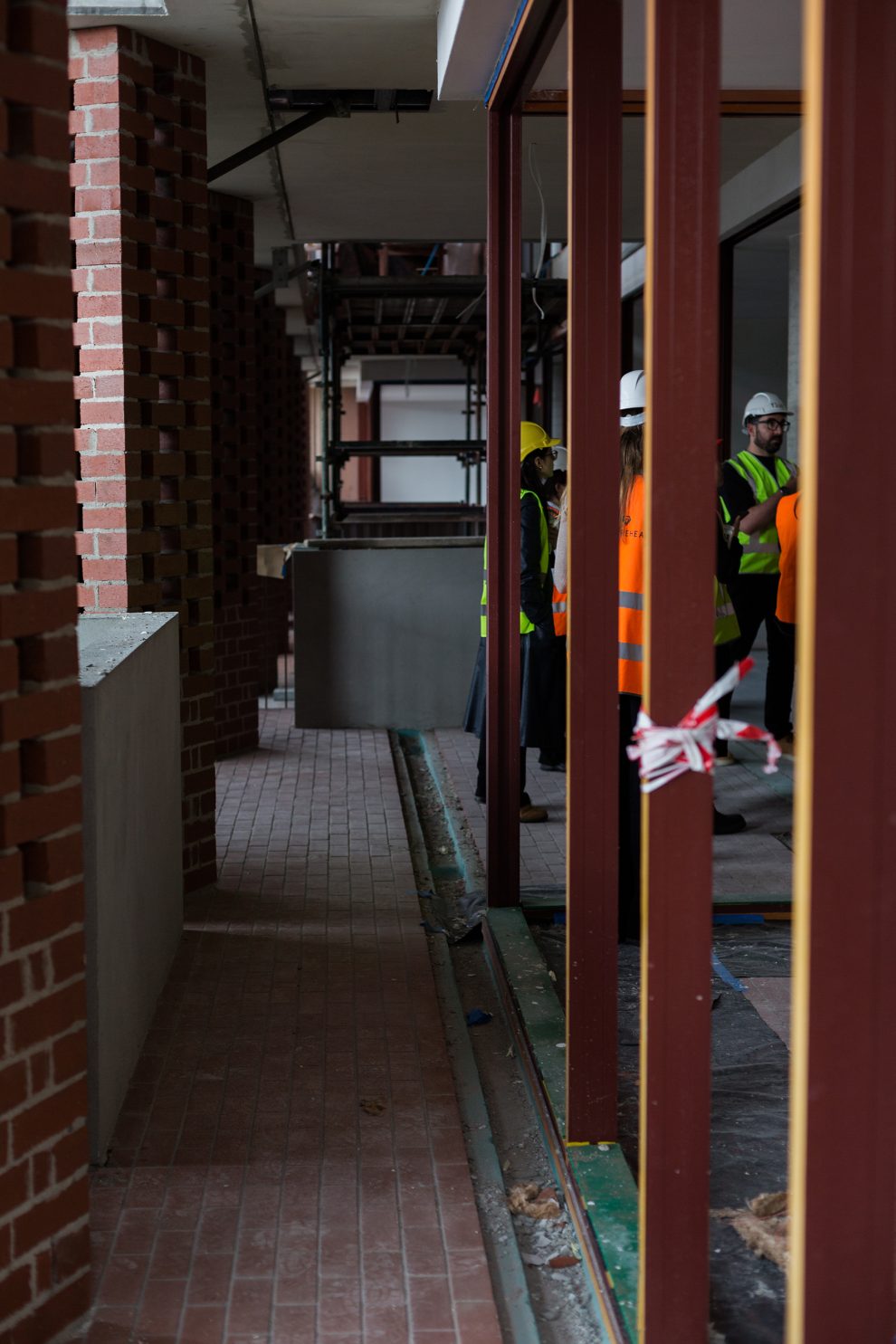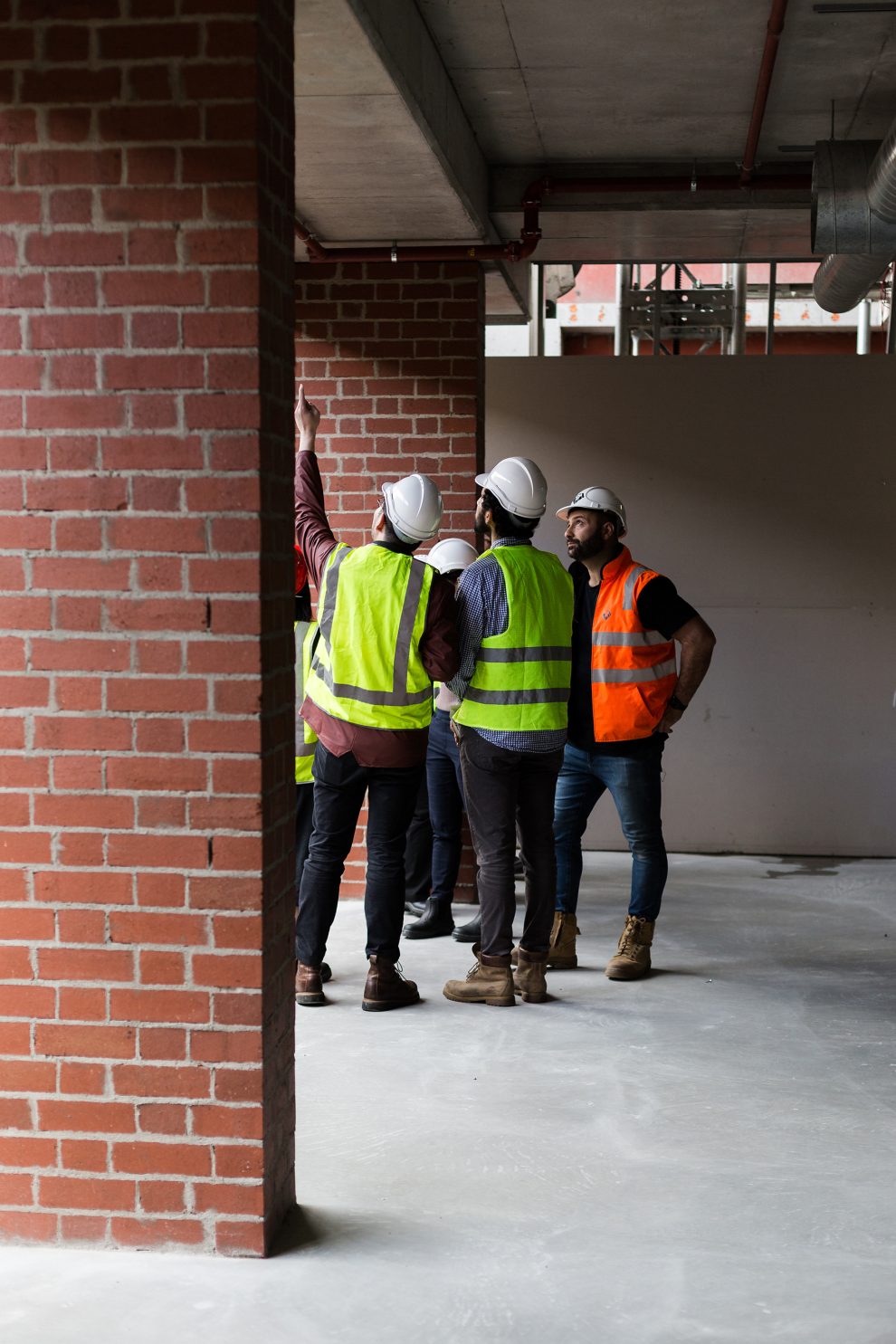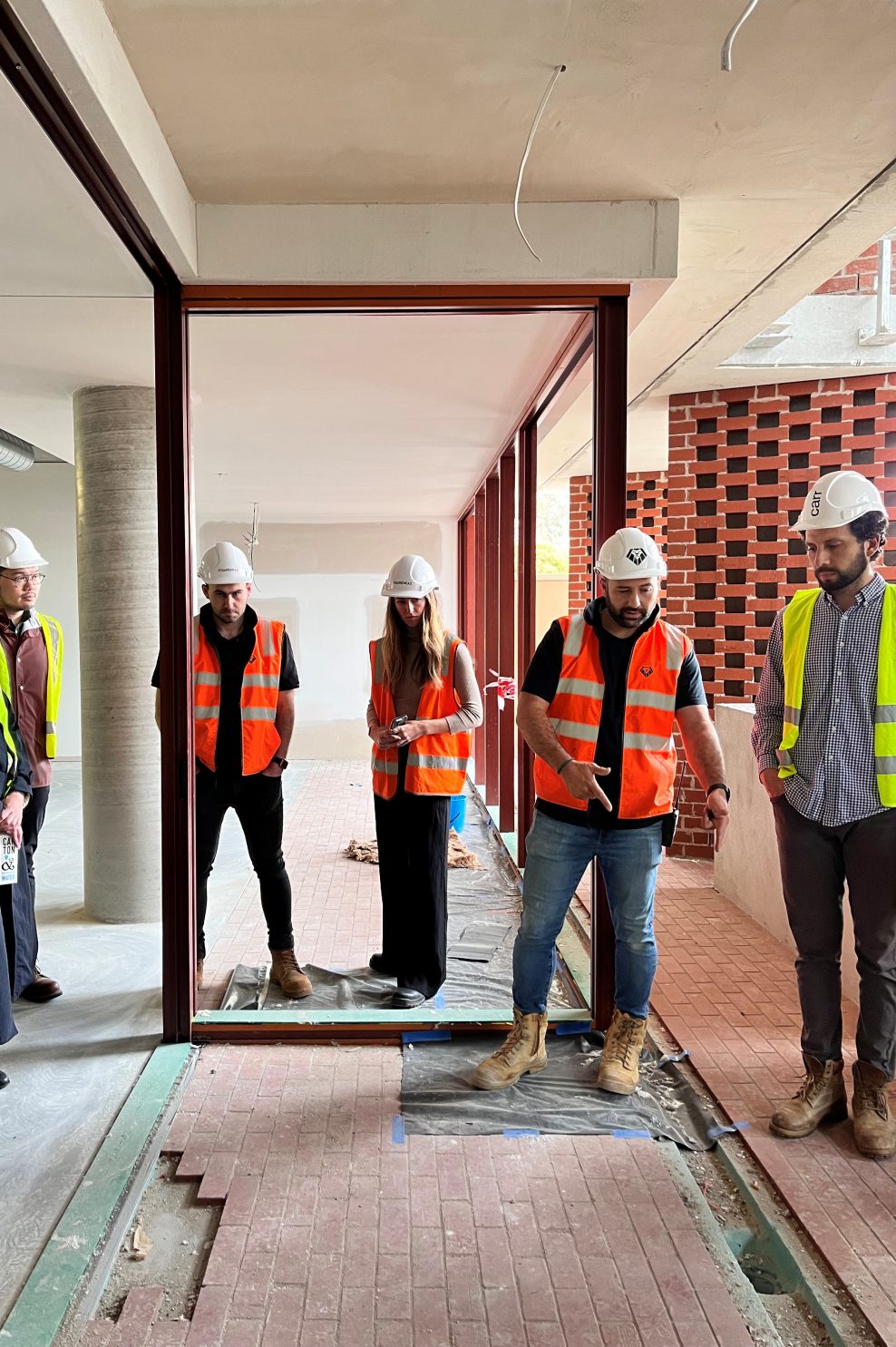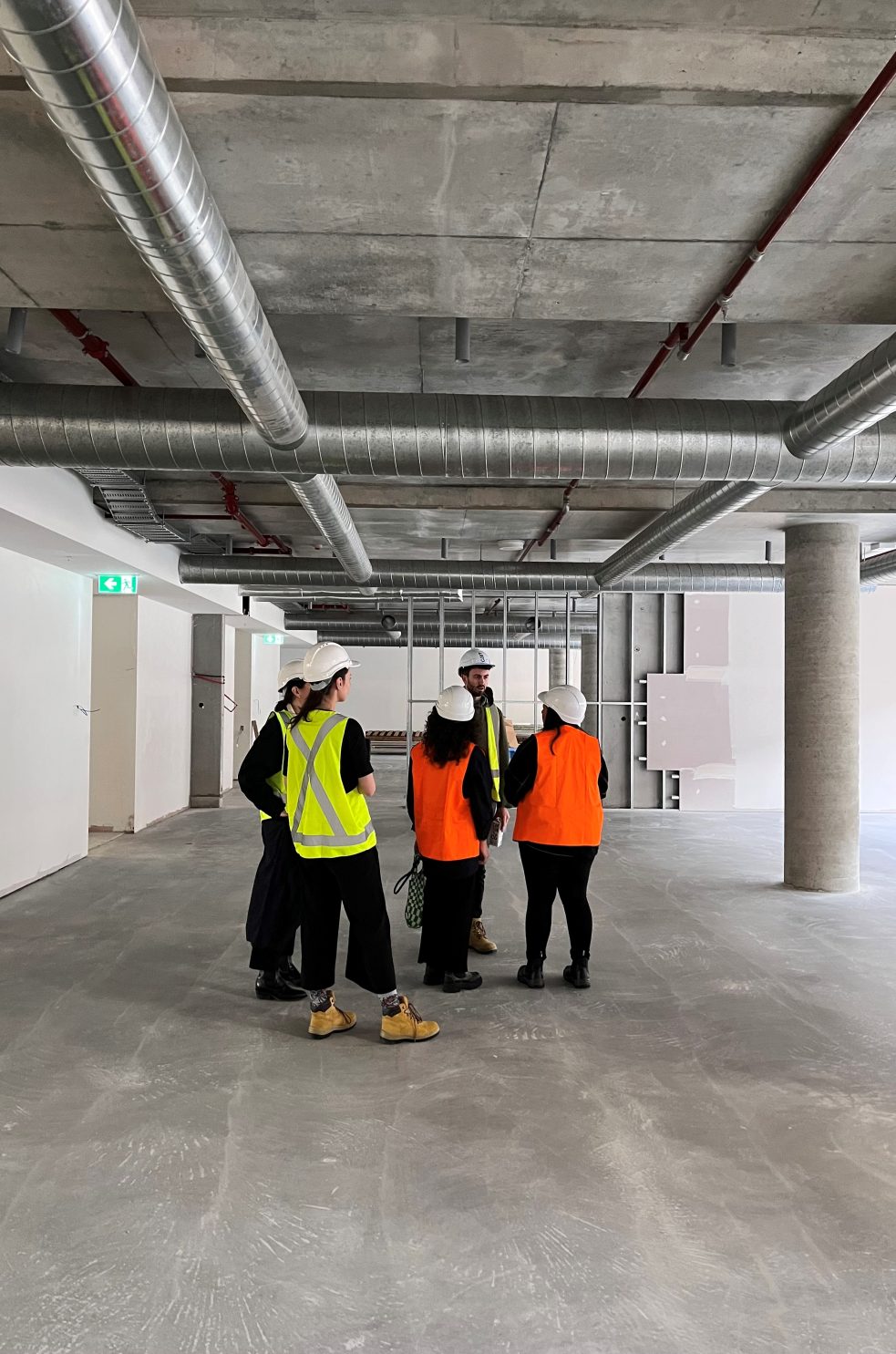 Commenting on the architectural approach and inspiration, Associate Director Stephen McGarry shares, "Bruce Street is a commercial building that forms a dialogue with the existing built fabric and context of Kensington. Taking cues from neighbouring warehouse buildings, the building form and materiality affords a strong dialogue with context and place."
The interior design approach continues this notion and directly correlates to the architecture. The rust red colours of the brick is continued through the interior spaces and features through the metal detailing and paintwork.
With wellness principles driven the overall design, deep balconies keep the sun off the glazing and will give all office spaces access to large private outdoor space. The large operable windows and sliding doors provide natural ventilation and the ability for tenants to enjoy elevated views out.
"Bruce Street is a prime example that through a strong partnership between our interior and architecture teams, an elevated design proposition has helped us achieve a refined design outcome," says Associate Richard Healy.
Read more about our commercial dual discipline work such as Rokeby Street in Collingwood and River Street in South Yarra