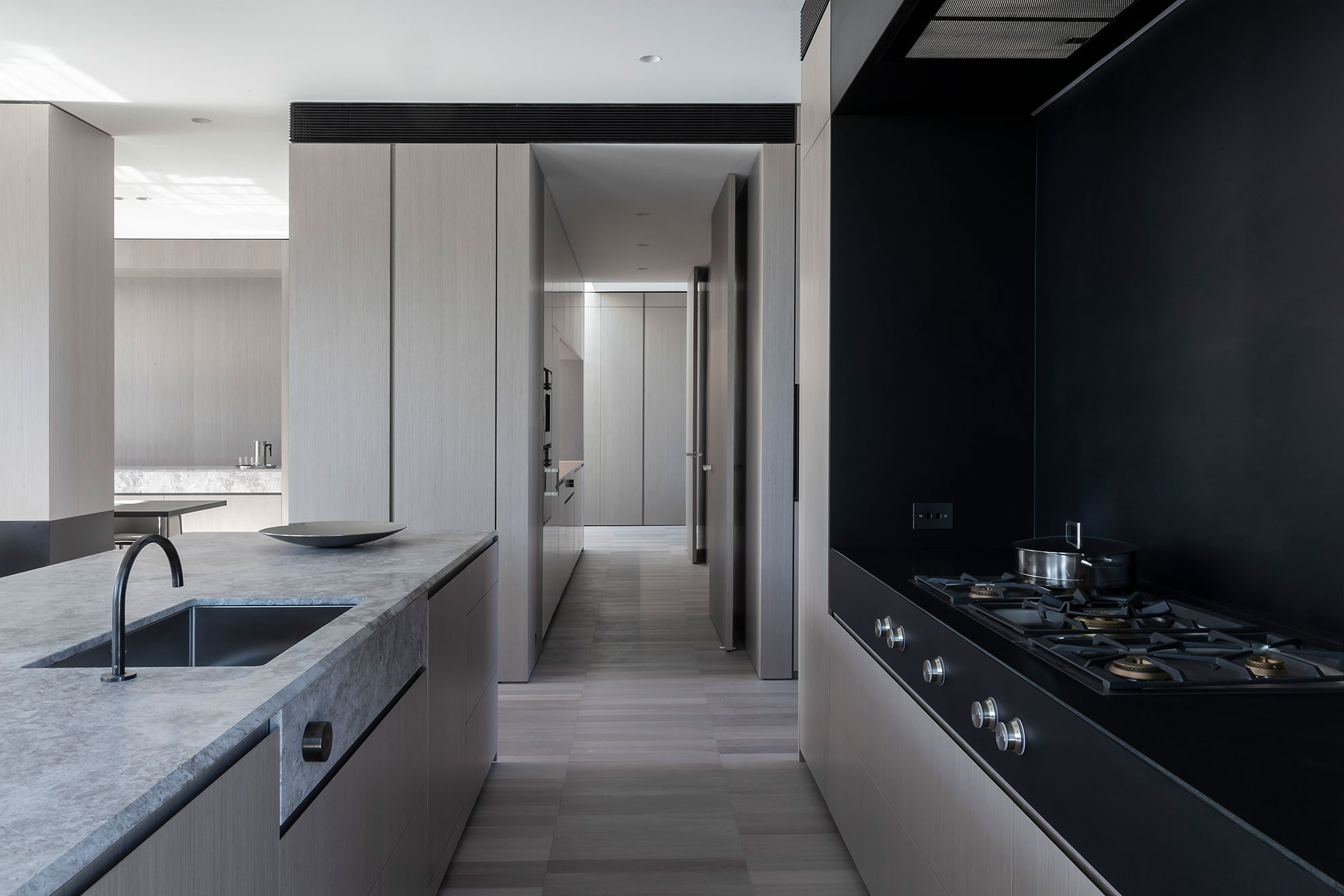 Mathoura Road Toorak received a Commendation at Gaggenau's inaugural Kitchen of the Year award show.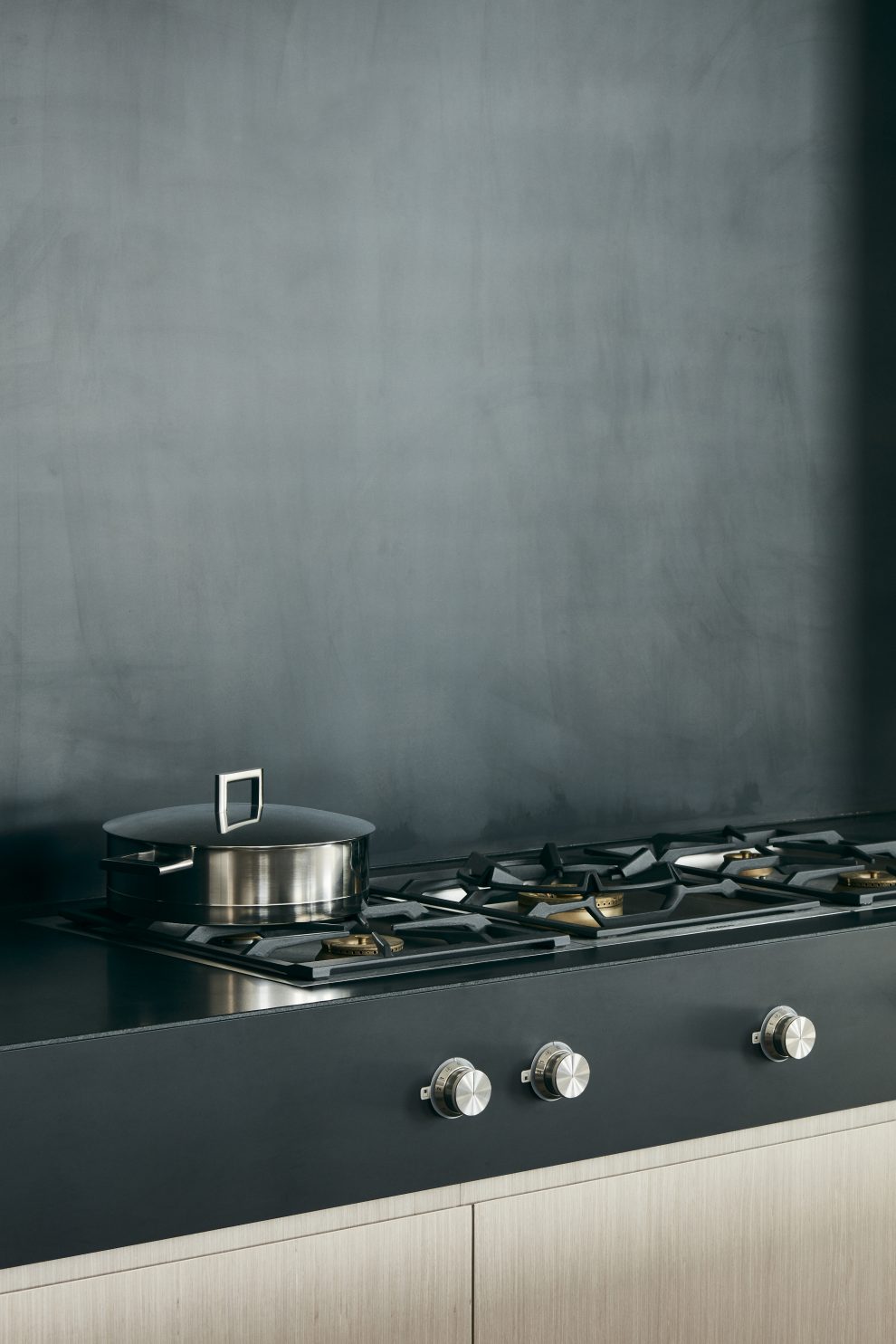 Each kitchen at 97 Mathoura Road has been created to stimulate the senses. Whether it's the brush finished black metalwork on the horizontal face of the kitchen, which extends into the scullery, or the 20mm Signorino natural stone benchtop with reverse chamfer, you are drawn to touch the fittings as well as the material on which they are mounted.
Texturally beautiful, but also functional, the custom metalwork clads the cooking area's back wall, rangehood and front face of the cooktop, and provides the mounting for the burner dials. In the scullery, it is used for black shelving in the bar area and bulkheads, which are backlit with LED lighting. A specialised wax is added to the black metal finish, creating the matte look that protects the surface and adds more texture and depth, and invites touch, feel and engagement.
When commenting on the selection of projects and the judging process, Riverlee's Clement Lee said:
"Seeing the calibre of kitchens that feature Gaggenau products is a testament to the brand's heritage. We are fortunate to have incredible designers in Australia that have seamlessly incorporated Gaggenau to truly create high-end kitchens and cooking experiences."
The timeless design of 97 Mathoura Road is echoed and supported through the sleek aesthetic of Gaggenau's appliance design. These appliances are embedded perfectly into the kitchen's minimal and considered space. And while appearance is not so valid in commercial kitchens, it matters in the home, which is why Gaggenau was the perfect choice.
Read the full list of successful projects here.