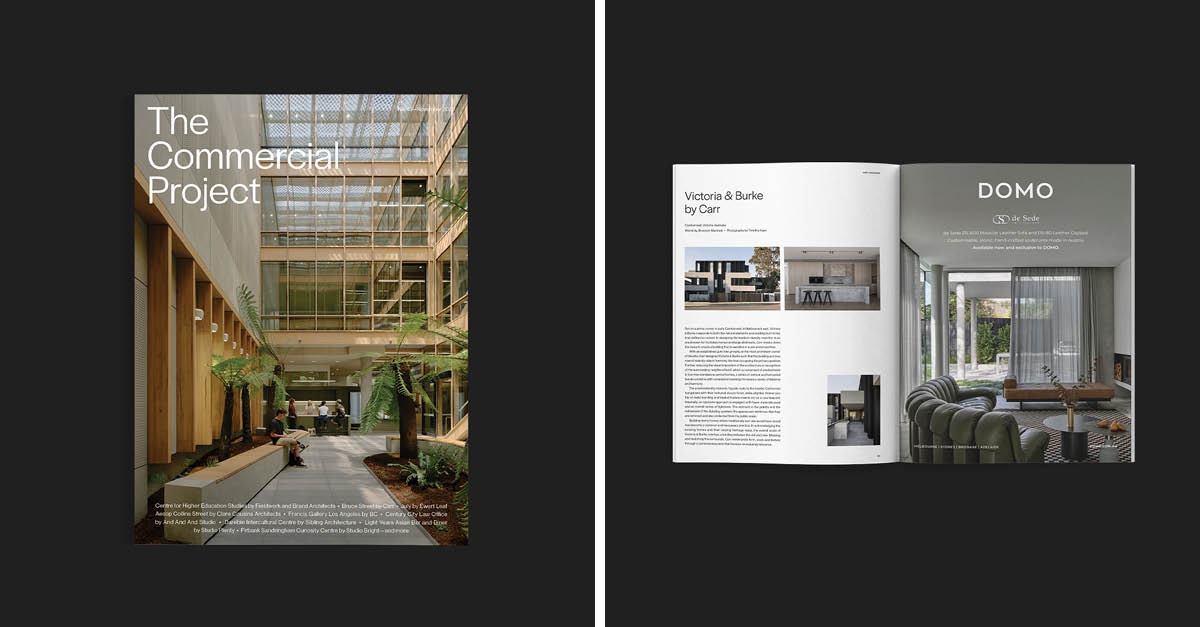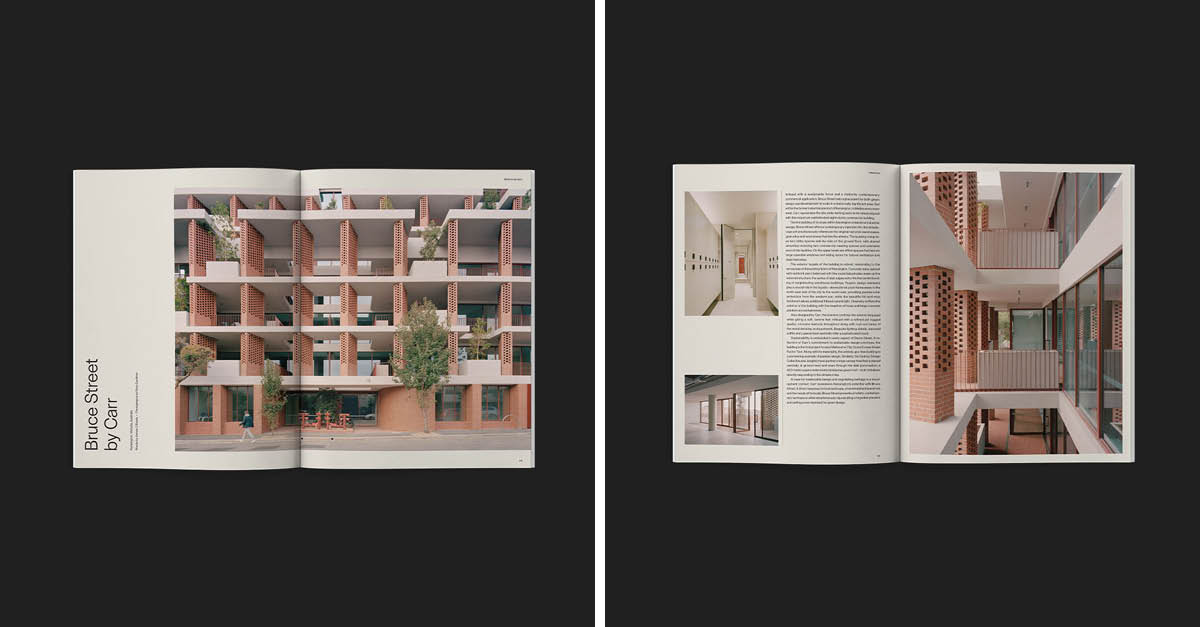 Bruce Street, Kensington 
Imbued with a sustainable focus and a distinctly contemporary commercial application, Bruce Street sets a precedent for both green design and development at scale in a historically significant area. Set within the former industrial precinct of Kensington, in Melbourne's inner west, Carr rejuvenates the site while harking back to its industrial past with this robust yet sophisticated eight-storey commercial building.
The first building of its scale within Kensington's historical industrial wedge, Bruce Street offers a contemporary injection into the streetscape yet simultaneously references the original red brick warehouses, grain silos and wool stores that line the streets. The building comprises two lobby spaces side-by-side on the ground floor, with shared amenities including two commercial meeting spaces and extensive end-of-trip facilities. On the upper levels are office spaces that feature large operable windows and sliding doors for natural ventilation and deep balconies.
Words by Aimee O'Keefe.
Read the full article here.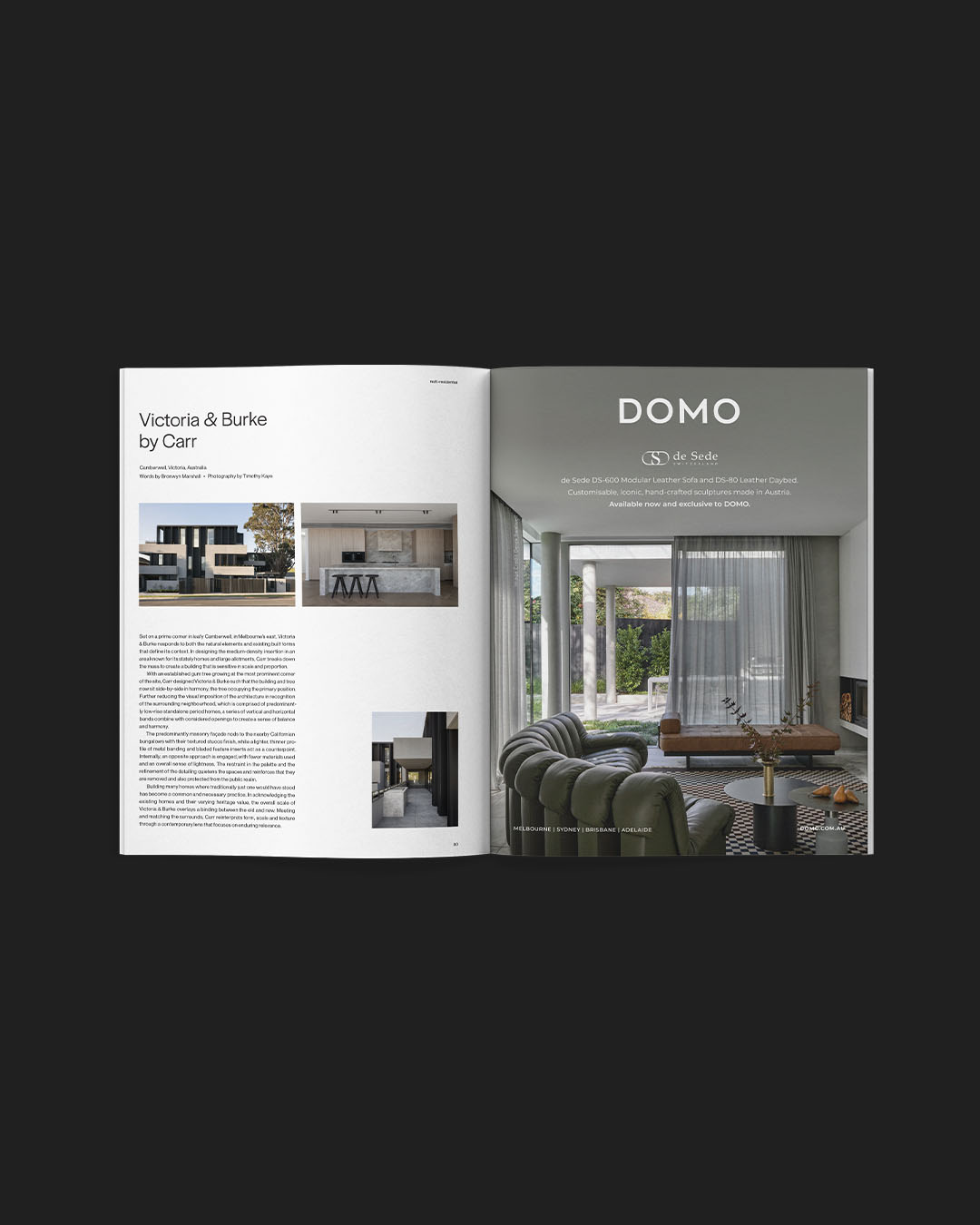 Victoria & Burke, Camberwell
Set on a prime corner in leafy Camberwell, in Melbourne's east, Victoria & Burke responds to both the natural elements and existing built forms that define its context. In designing the medium-density insertion in an area known for its stately homes and large allotments, Carr breaks down the mass to create a building that is sensitive in scale and proportion.
With an established gum tree growing at the most prominent corner of the site, Carr designed Victoria & Burke such that the building and tree now sit side-by-side in harmony, the tree occupying the primary position. Further reducing the visual imposition of the architecture in recognition of the surrounding neighbourhood, which is comprised of predominantly low-rise standalone period homes, a series of vertical and horizontal bands combine with considered openings to create a sense of balance and harmony.
Words by Bronwyn Marshall.
Learn why Associate Director Stephen McGarry showcased bricks in his design of Bruce Street.