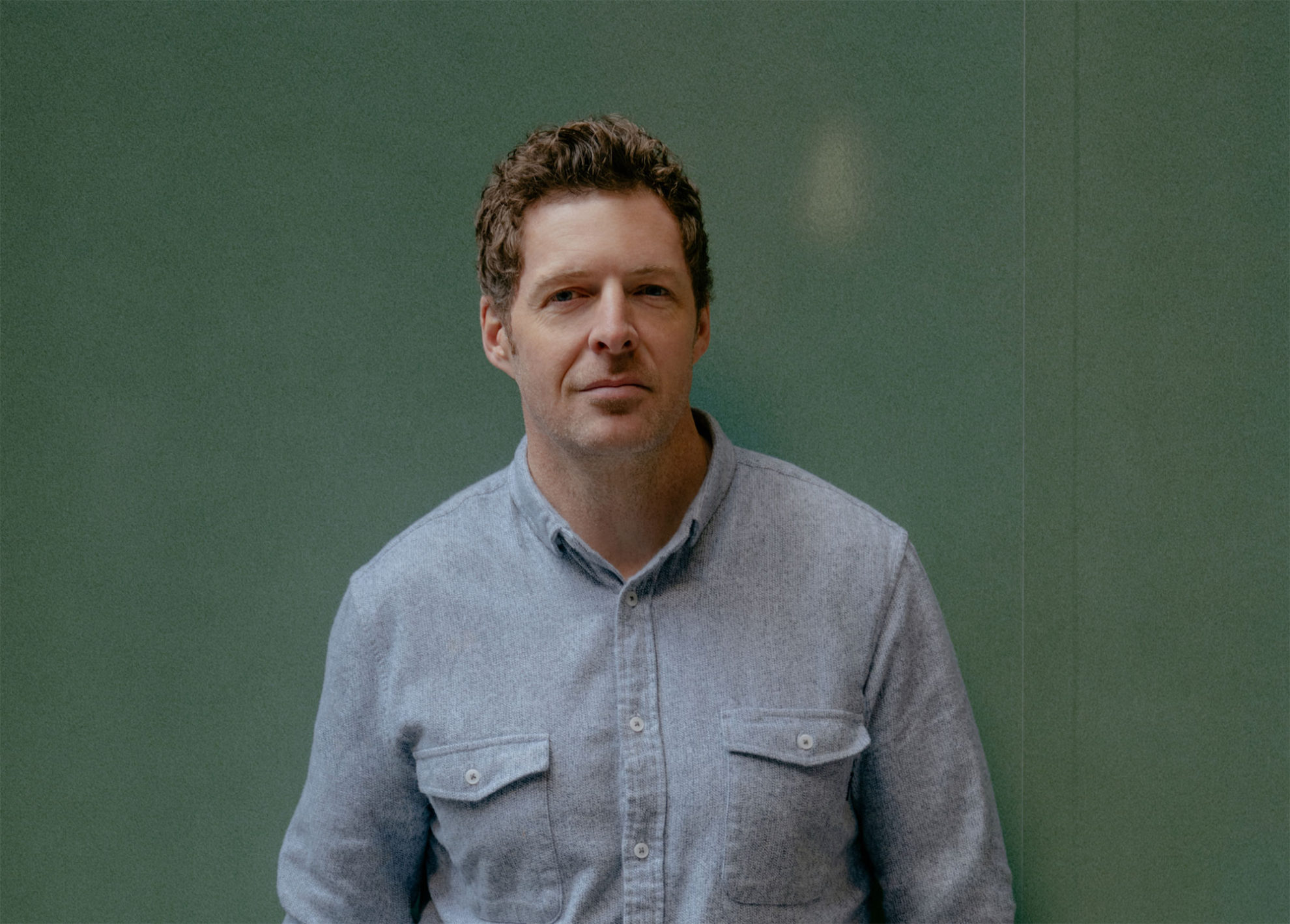 From the way materials shape meaning and provide context to the way they impact our senses, Carr Associate Richard Beel asks, "Without materiality what is architecture?"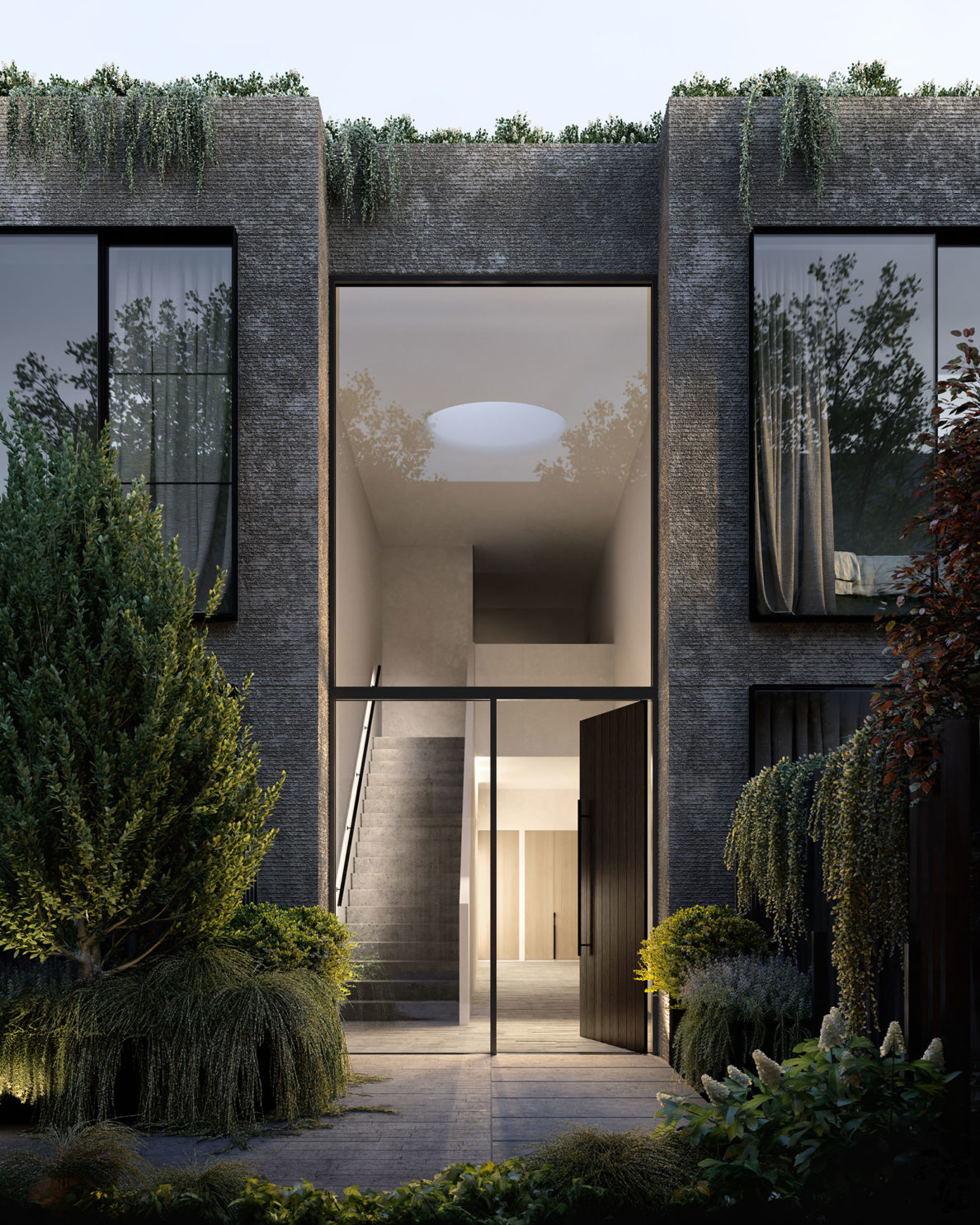 A typical starting point for any Carr project, regardless of typology or scale, is a consideration of site and context. Architecture that is responsive and enduring is a result of analysing the requirements of the client and considering how the building will interact with its context and users. This approach is certainly true for Associate Richard Beel, who explains, "For me architecture is a reflection of the site, a reaction to its context and about creating a sense of place. Every decision, from the material selection down to every detail, has reference to these specific circumstances."
What motivates Richard is materiality. The selection of materials, and how they are treated and detailed can deeply influence emotion and connection, particularly in multi-residential. "Materiality has such a major impact on our senses, so it naturally plays a huge role in our design and development process. If you reduce something to a singular material it suddenly becomes a lot clearer, its voice is stronger," says Richard.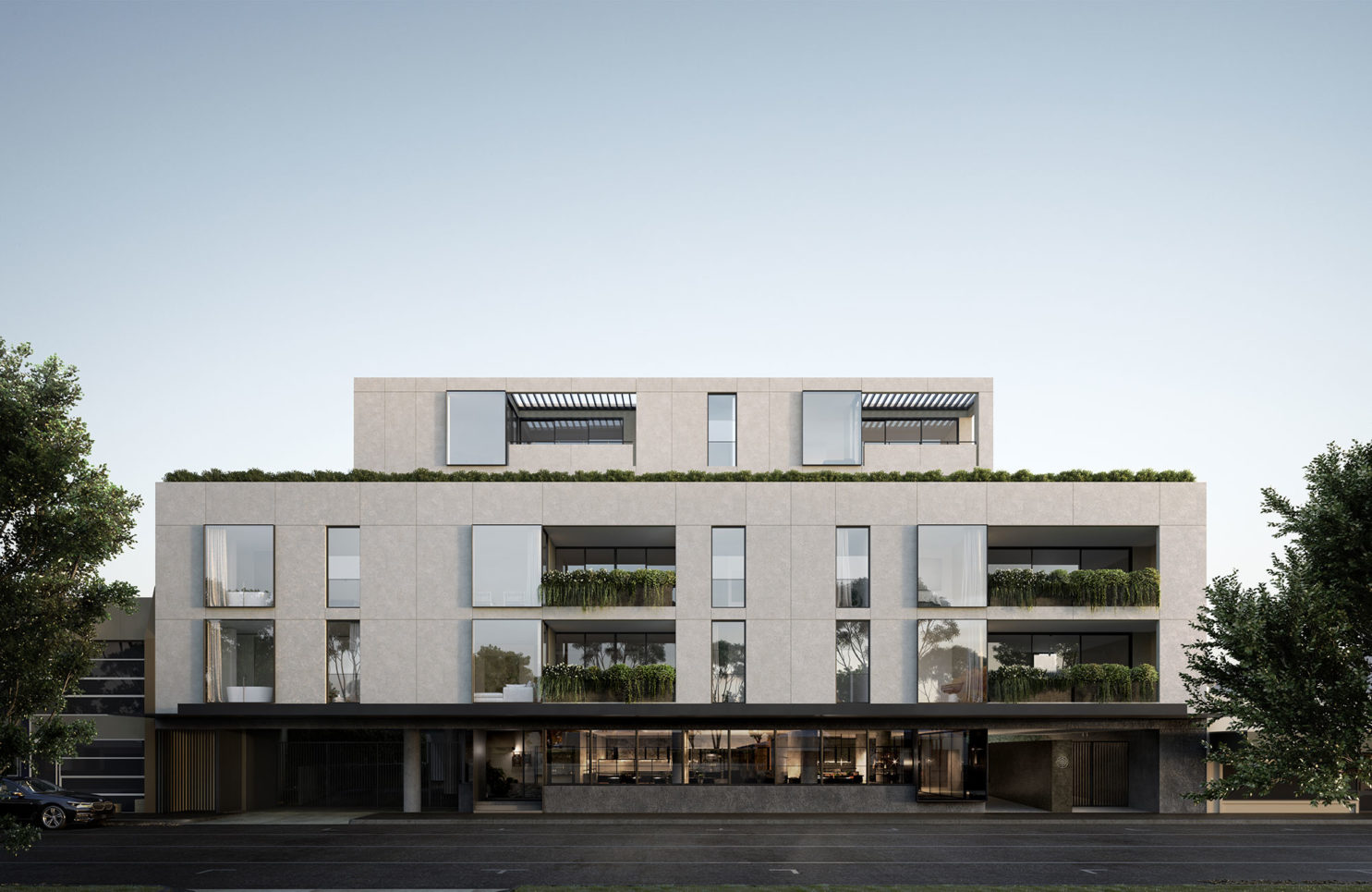 A recent project that Richard has been leading that really brings this thinking to life is Brunswick Yard. Given the long industrial history of the suburb and site, concrete was explored as the conceptual framework for the design, which can be seen in the "raw, functional aesthetic" of the project. The use of concrete on Brunswick Yard brings what Richard describes as an, "aesthetic and atmospheric quality that is fundamental to the design. It's about the feeling of the material, the light and shadow, and the sense of 'grunt' or even lightness and delicacy that it conveys." While concrete can sometimes be associated with heaviness, through an exploration of simple forms and silhouettes, Richard says that "shadow and depth have been used to break down the monolithic nature of the material." The outcome is a building that is both strong in its form yet gentle and tactile in the way you interact with it on a human scale. Part of the process is questioning the usability and application of a material, "How will someone move across a surface, how does it feel to the hand or the skin when we sit on it?"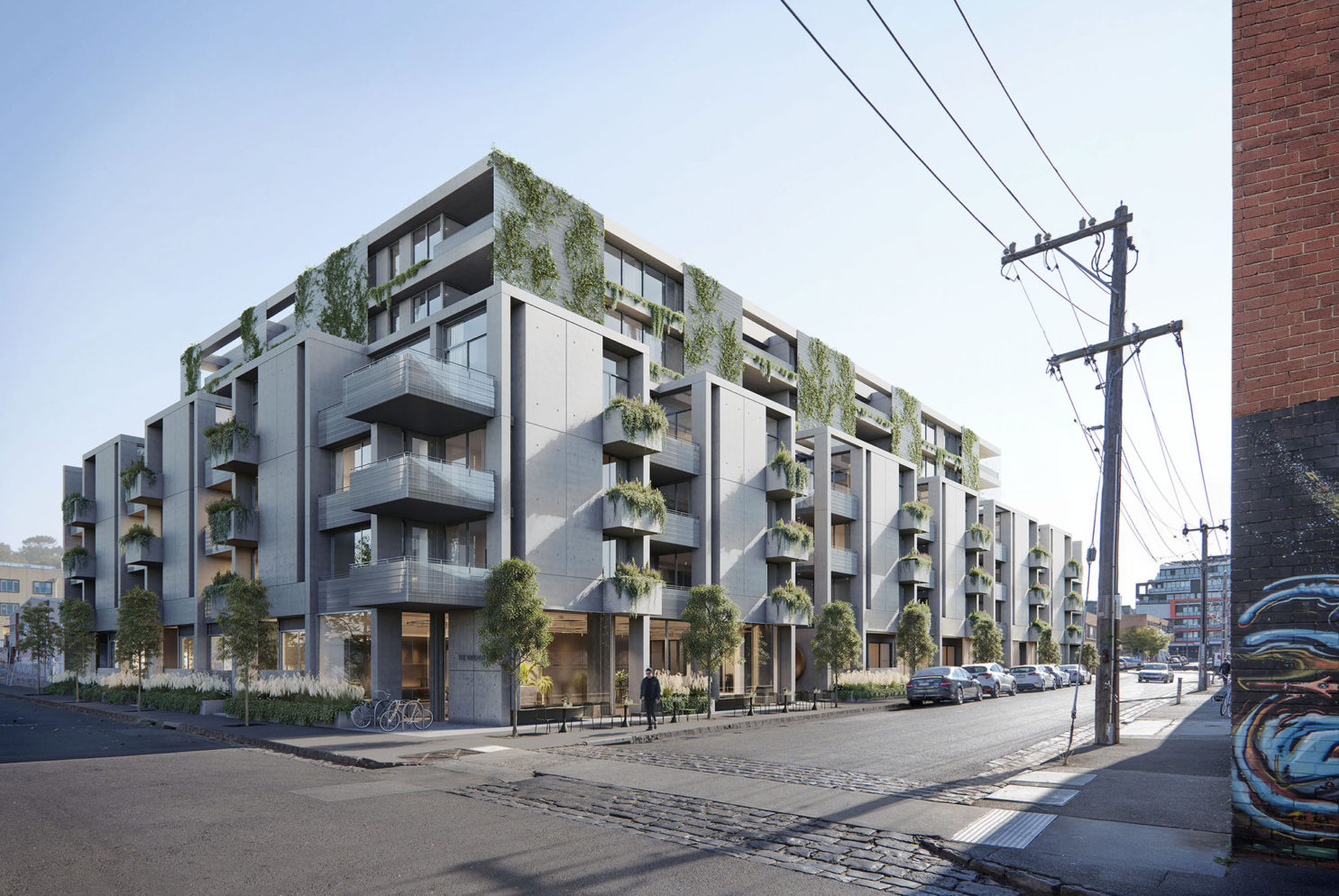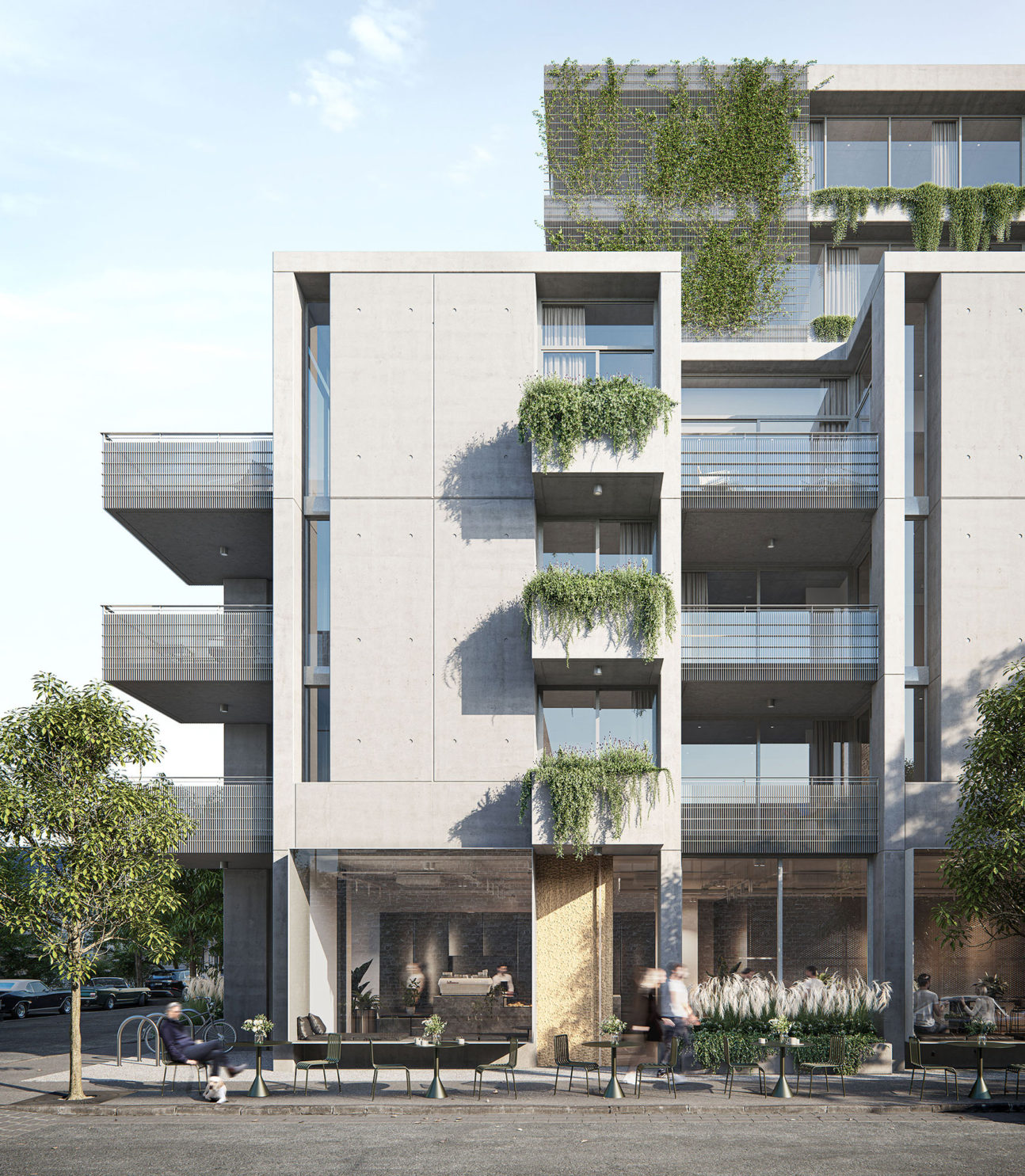 The human response to materials is also a notion that fascinates Richard, "It's our innate instinct to want to touch objects, not only can we visually read a form or texture, but we can experience it through tactility." By investigating and exploring the ways that materials can influence our senses leads to projects that have a deeper connection to place. For Richard, materials and the way they are used in architecture can create a strong identity, one that reinforces or extends the context it's drawing from. "We often look to materiality and the construction methodology to create a sense of identity. By drawing a connection to the area through the material selection, residents feel like they're part of a local lifestyle and a community. If you express the quality of a material and its function, you create a much more authentic design, it adds to the design identity and allows residents to understand how the building was made."
The power of materiality to shape the form and ultimately the experience of a project should not be understated. As Richard so strongly says, "Without materiality what is architecture?"
We've been profiling the leadership team, read through some of their thinking here.