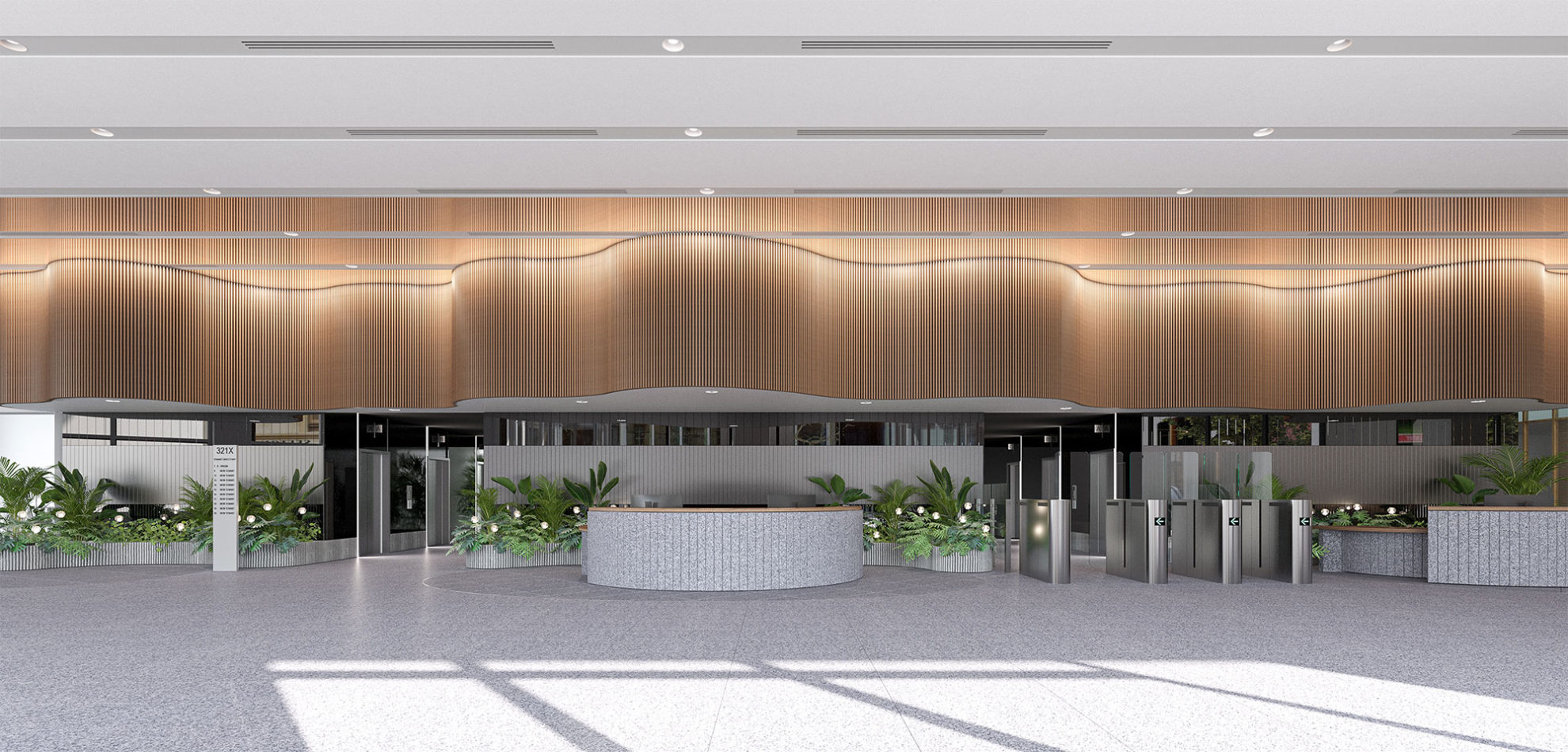 While no one knows for certain how our 'new normal' will play out in the workplace, commercial buildings will need to work even harder to bring in amenity in order to retain and attract new tenants – and thoughtful refurbishments are one way this can be achieved.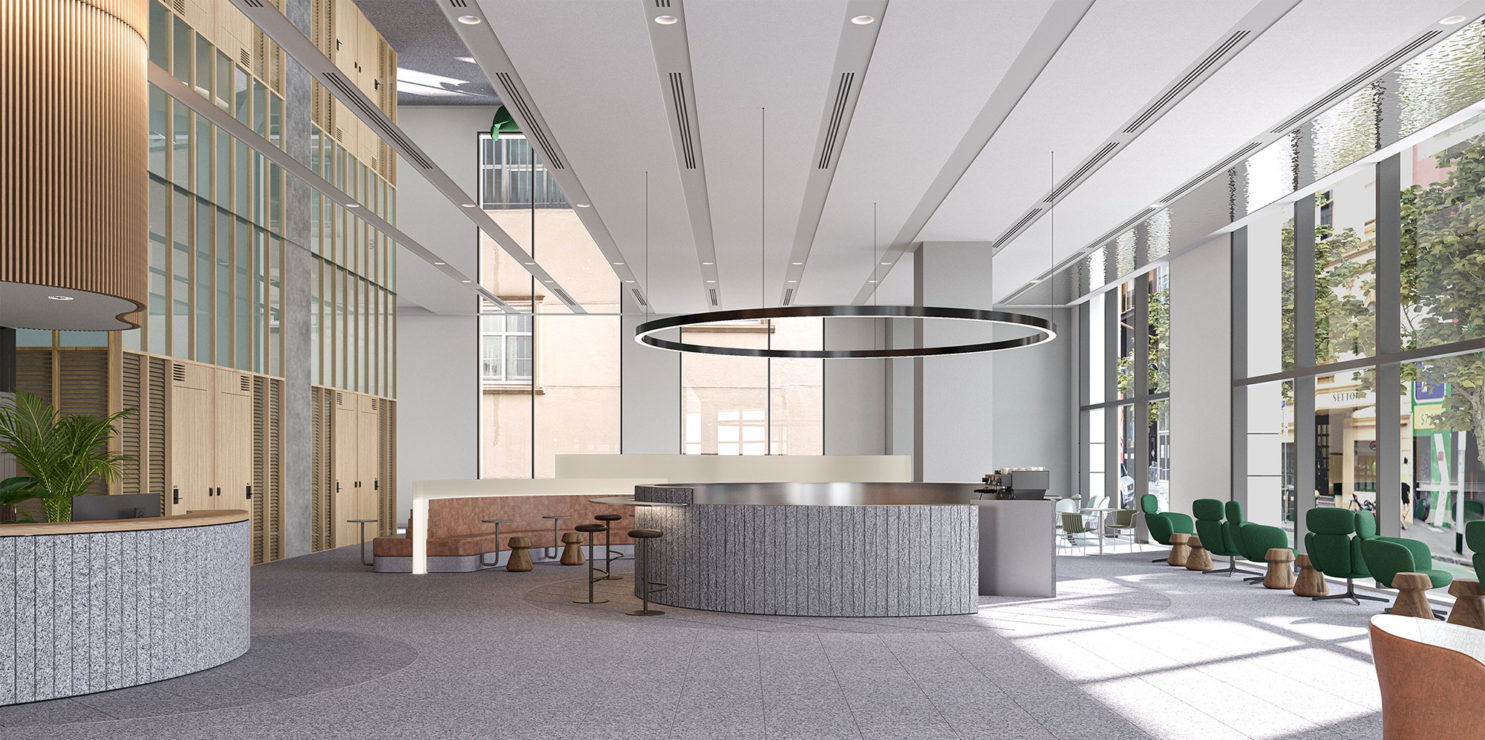 The way workplaces are inhabited is almost certainly going to change. While the pandemic has meant many teams around the world – and across Australia – are working from home, the question of what will happen to our offices is being widely debated.
The Global Office Tenant Report 2020 conducted by Equiem in May surveyed 175,000 occupiers from over 9000 companies in the US, UK, Ireland and Australia, looking specifically at the impact of the pandemic on commercial real estate. The study found that 98 per cent of occupiers expect to return to the office, although 38 per cent say they're not sure when. While the expectation that the workplace is here to stay is good news for landlords, the study also highlighted that 60 per cent of occupiers would not return to the office 'until it feels safe'.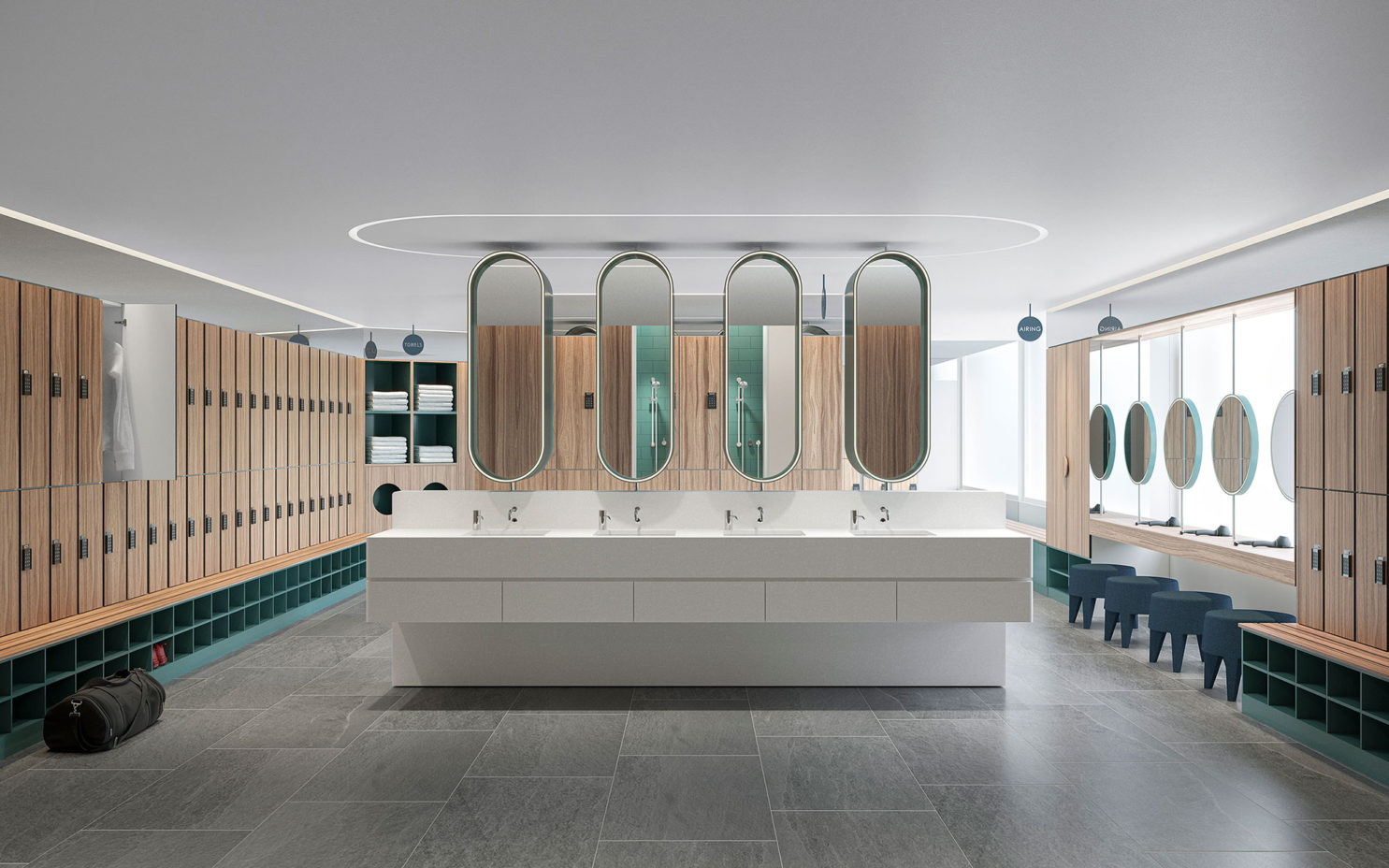 The distinction of feeling safe in the office is important and one that will separate the high-quality A-Grade offers from older buildings with less appealing qualities. With the development of new commercial buildings predicted to decline 15 per cent (IBIS-World) in the next 12 months, a result of large-scale projects completing and COVID implications, there is an opportunity for existing buildings to undergo refurbishment works. The polarisation of the commercial real estate market will then be driven by quality, with A-Grade office environments that put a priority on health and wellbeing more likely to secure long-term leases and retain existing tenants.
From a holistic building response down to the design details, there are several considerations that can create a high-quality, A-Grade commercial offer, while also communicating safety. In terms of safety, there are things like automated doors and entries, cleanable materials and surfaces, clean air and water filtration services, spacious layouts and sustainability credentials. In addition to the safety parameters, A-Grade commercial needs to provide amenity through end-of-trip offers, wellness spaces, usable lobby areas with an enticing food and beverage offer, and a cohesive brand for the building as seen in the wayfinding and materiality used throughout.
It was this exact approach that has been implemented at 321 Exhibition Street, a refurbishment project by Invesco and designed by Carr that will revitalise the commercial office building to create a warm and inviting space for tenants and visitors. Work is currently underway on site with Buildcorp the head contractor on the refurbishment works, which encompasses the ground floor lobby, lift lobbies, on floor amenities, and the inclusion of a new end-of-trip facility and wellness space. Through spatial planning there will be a greater diversity of spaces created, which is a real-time response to the evolving expectations of end-users. All of which is underpinned by the fact that the project was Victoria's first commercial office building to achieve a 6-Star NABERS Energy Rating, a credential that will carry through to the refurb.
Building strong tenant demand is critical for the success of commercial buildings. While analysts are predicting the long-term outlook is positive in terms of the need for office space into the future, investors, landlords and owners will need to rebuild trust and reposition the office as a safe, productive environment. Smart refurbishment is just one way this can be achieved.
See a selection of Carr's workplace projects here.