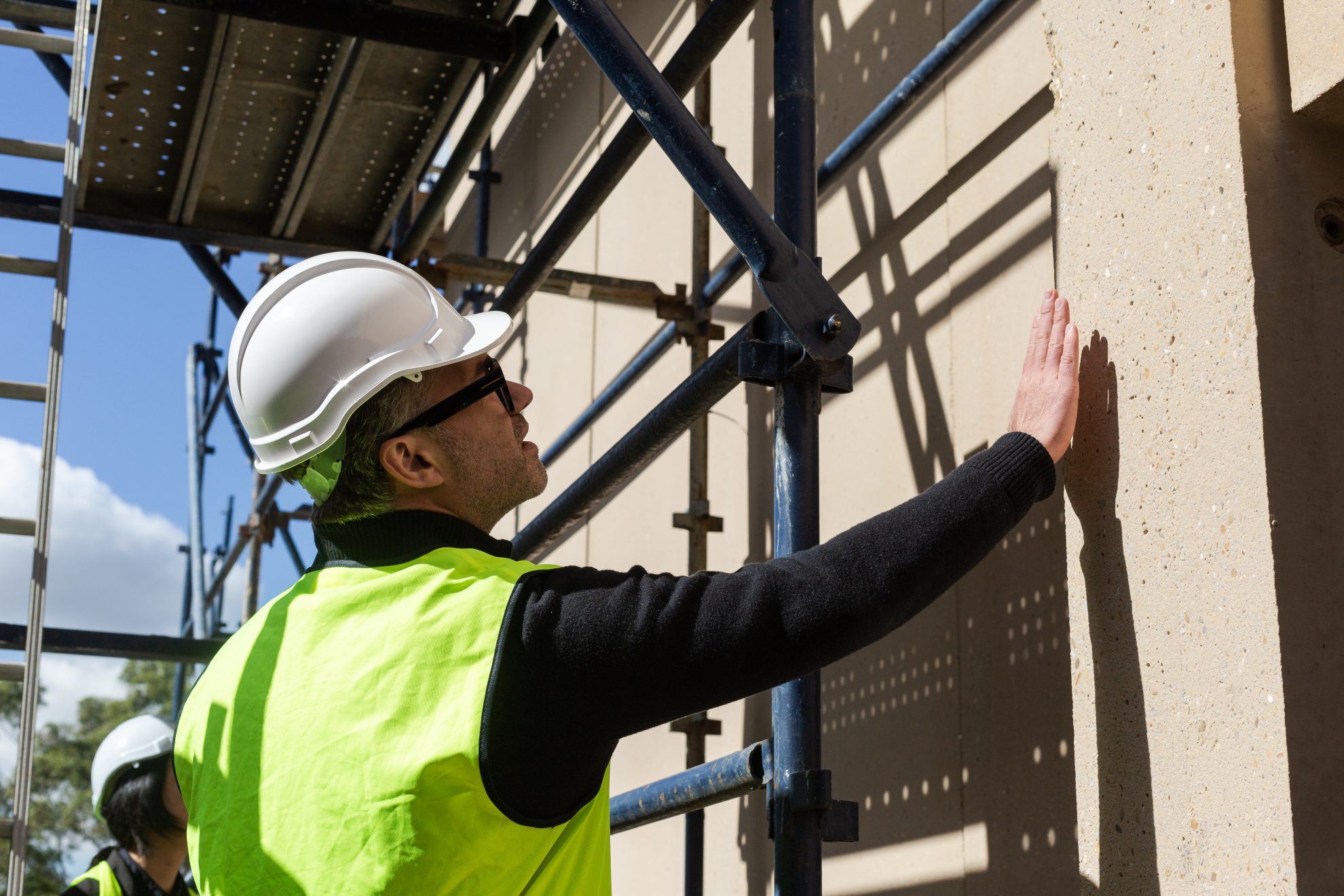 As the Project Architect of Como Terraces, Associate Alan Hunt is the gatekeeper of all correspondence concerning design queries, site visits, and procedures. It's this constant, hands-on process that ensures Alan always remains the custodian of the design intent. Today, we join him to explore the intricacies of what it exactly means to be a 'Project Architect' on a project of Como Terrace's scale and complexity.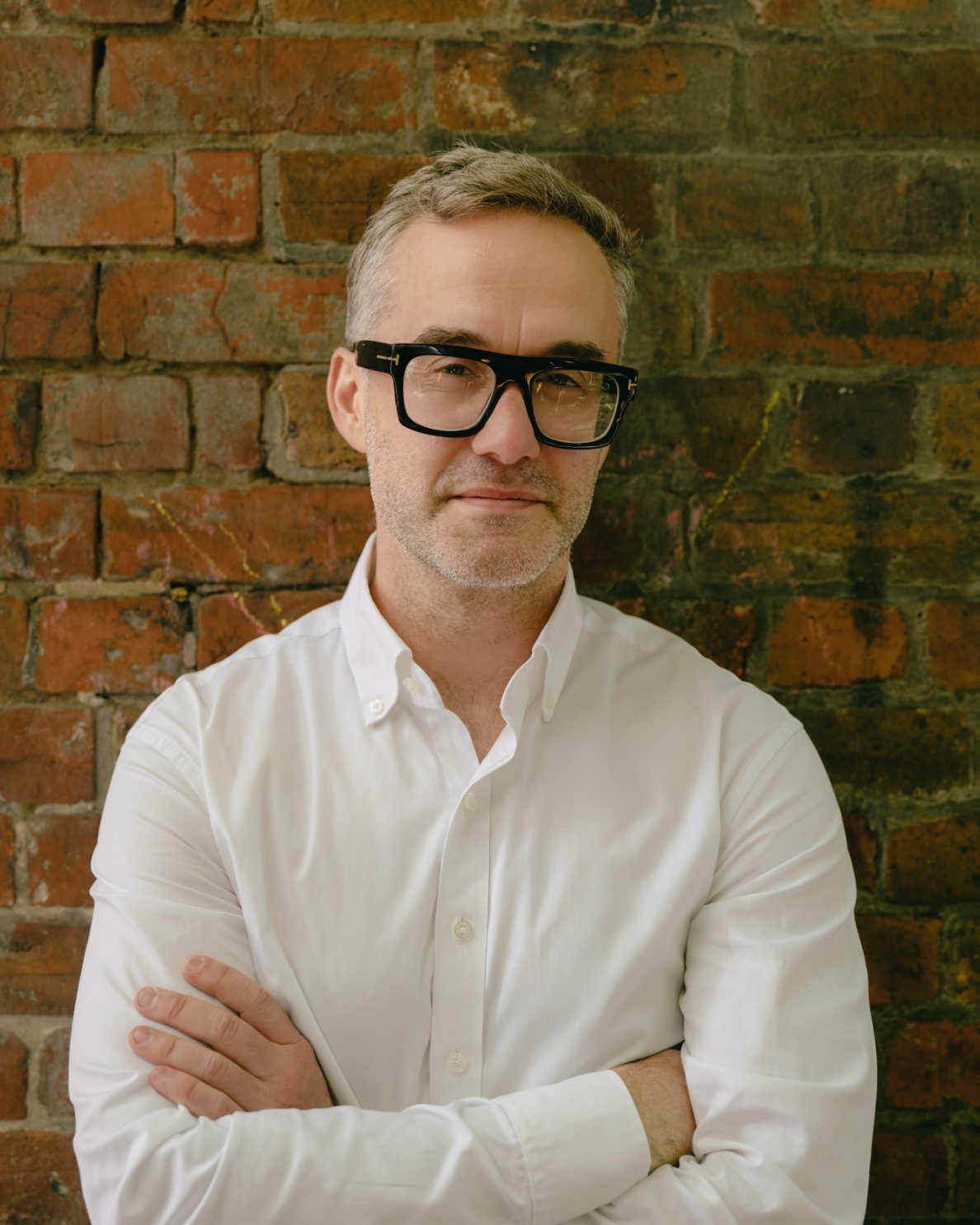 Since its debut, Como Terraces has quickly built anticipation as one of Melbourne's once-in-a-lifetime multi-residential offerings. Engaged by Sterling Global and Cbus Property for architecture and interiors, Carr has crafted a series of eight buildings with 39 residences overlooking the iconic Yarra River.
With construction well underway on Como Terraces, Carr remains closely involved in the project with Project Architect Alan Hunt playing a crucial role. Although his title may seem explanatory, there is a myriad of behind-the-scenes deliberations made under his care.
Short-term decisions for long-term vision
"As the project architect, I field daily questions or 'requests for information' from the builder. Essentially, you are the gatekeeper of all correspondence on the project," explains Alan.
He describes Carr's design philosophy as calm, clear and honest – an ideal match for Como Terraces' robust and simple form.
With Associate Director David Brooks as the Design Architect of Como Terraces, it's Alan's responsibility to ensure "every detailed aspect" of the project conforms with the architectural concept.
Como Terraces' architectural vision is one of beautiful complexity. Its boundary-pushing design relies on the use of precast concrete slabs for the walls and in-situ concrete for flooring. The entire façade is made of load-bearing concrete that will be visible, meaning the concrete must be both architecturally sound and aesthetically pleasing.
As Alan shares, "Whereas most buildings cover the structural concrete with a façade, we are keeping it exposed. This is one of the project's unique aspects and will give the impression of these monolithic buildings forged from the hill."
Before any concrete is installed, Alan must spend extensive time reviewing and correcting precast concrete and shop drawings by the builder's subcontractors. As concrete is such a fundamental aspect of Como Terraces' architecture, there is no room for error.
"There is a level of perfection required to achieve a 'minimal' design outcome. It might look 'simple', but it's very difficult to attain," explains Alan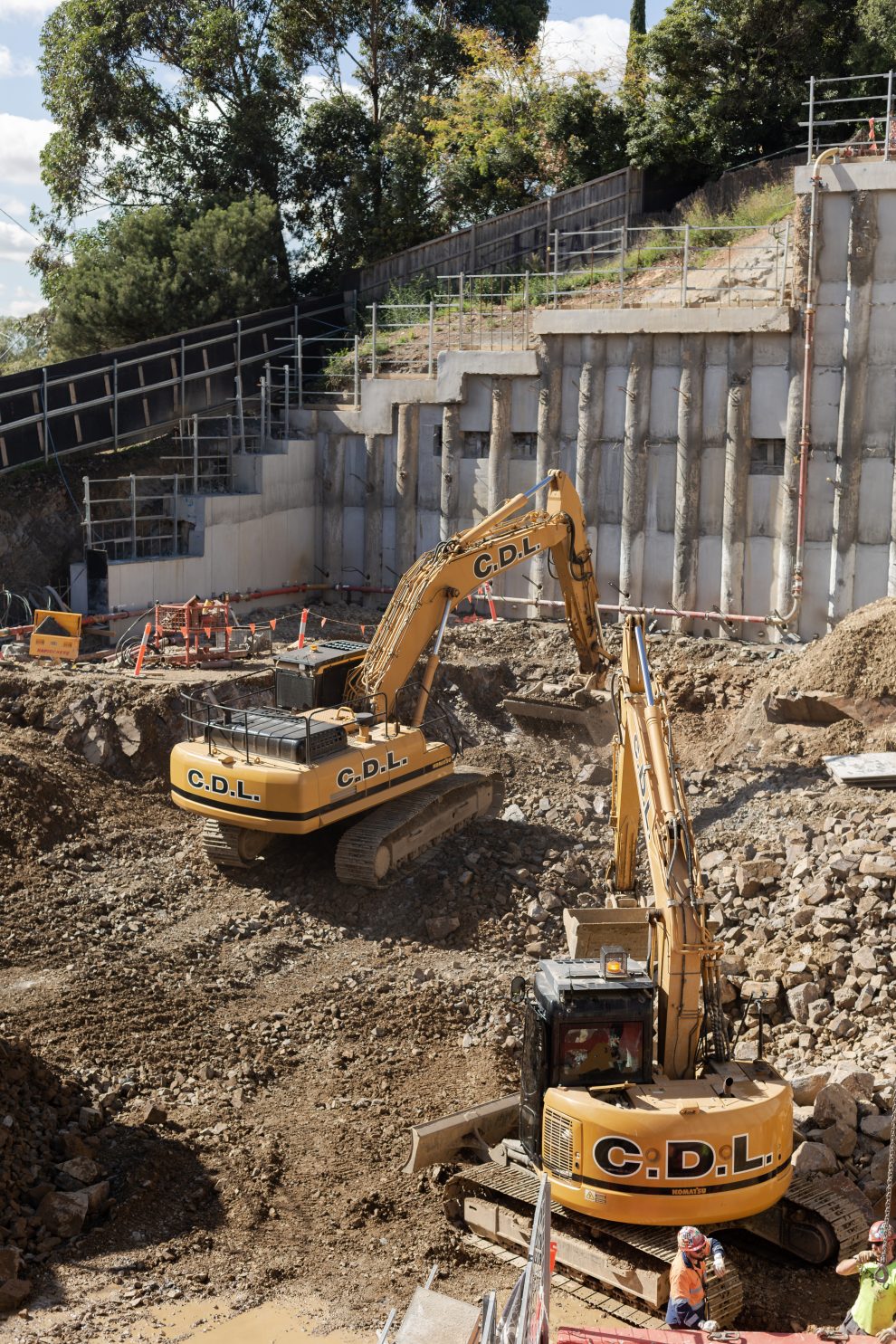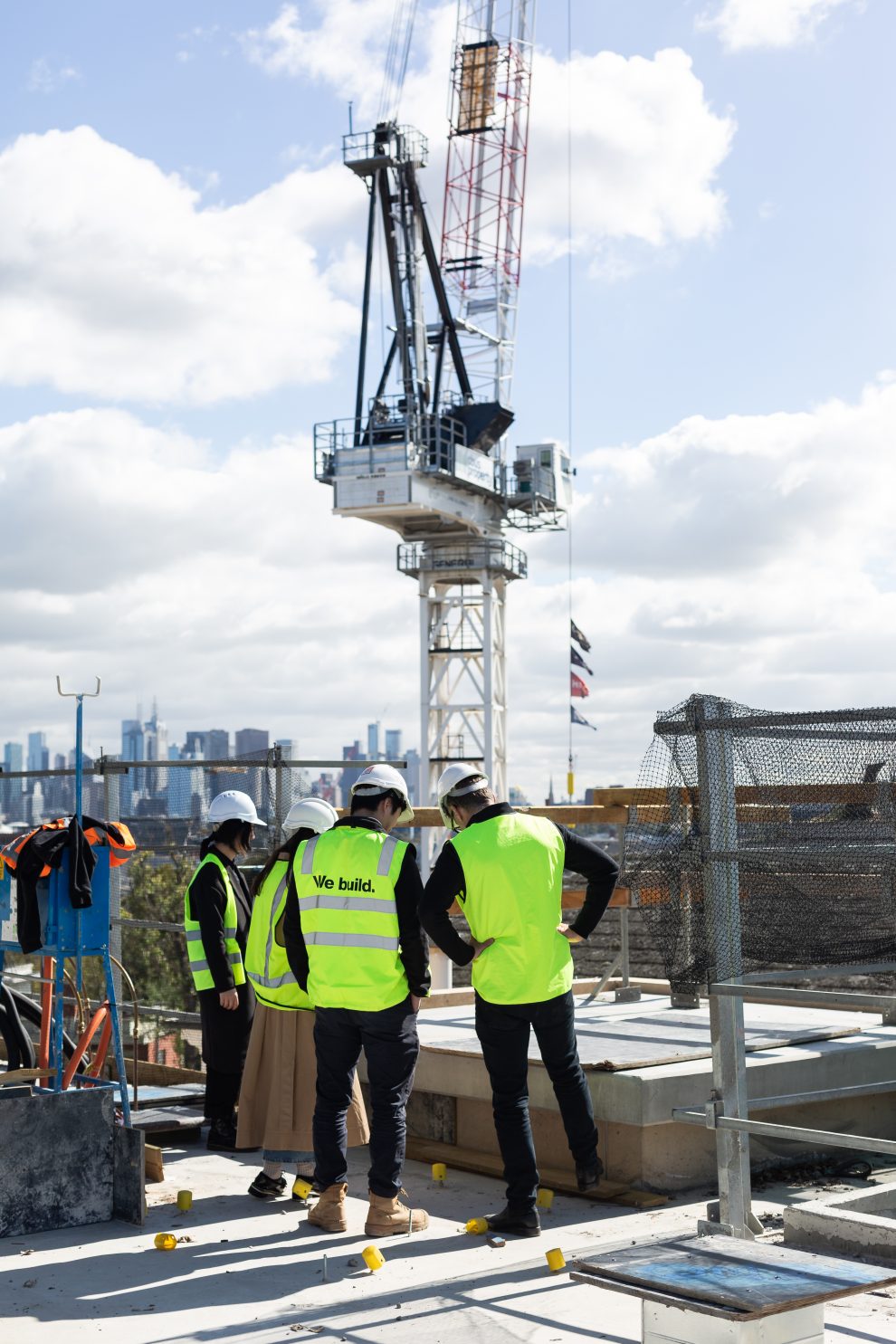 On-the-scene
At least once a week, Alan will visit the construction site of Como Terraces to maintain an awareness of the status of construction. These visits include Alan monitoring project milestones, reviewing queries, and reflecting upon areas of improvement.
Site visits also provide Alan with an understanding of where to direct his attention and energy, as he explains, "You need to know what stage the project is in so you can focus on what is most urgent and what problems you need to solve. For example, if the slab will be poured in the next few days, I need to be there to see that the critical issues are correct. Also, I may need to supply more information, more drawings, or review shop drawings in relation to a part that will be built soon. You must be up to speed with everything that's happening."
Experiences like these enable Alan to constantly see the quality of the built outcome, which can help spot improvements in the flow of elements on the project, and "each time we do it, we're getting better and better," he adds.
The Mediator
In any conventional architecture project, you will likely have the same cast of characters – the designer, the developer, and the builder. All united in the same vision to create a world-class building that promotes luxurious communal amenities, spacious interiors with the finest materials and finishes, and lush landscaping, the parties of Como Terraces each have their role to play.
It's Alan's responsibility as Project Architect to align values to create a premium project of the highest quality. "Everyone must be on board with the same aim. And for Como Terraces, everyone is. The builder, Hacer Group, has been great with our out-of-the-ordinary design ideas, and the developers, Sterling Global and Cbus Property are strongly committed to doing projects of the highest quality."
Alan must also mediate the balance between pragmatism and aesthetics, "There is a constant negotiation and rigorous checking with what you're trying to achieve. This is not your typical project, and we must push people to do things out of the ordinary."
Among all the systems of procedures and bureaucracy, what really excites Alan about Como Terraces is that it is inimitable.
"Como Terraces is a world-class project on a world-class landscape. The architecture is not only unique, but it is also beautifully exacting."
Learn how the landscape and architecture have been integrated to achieve a calm balance at Como Terraces.