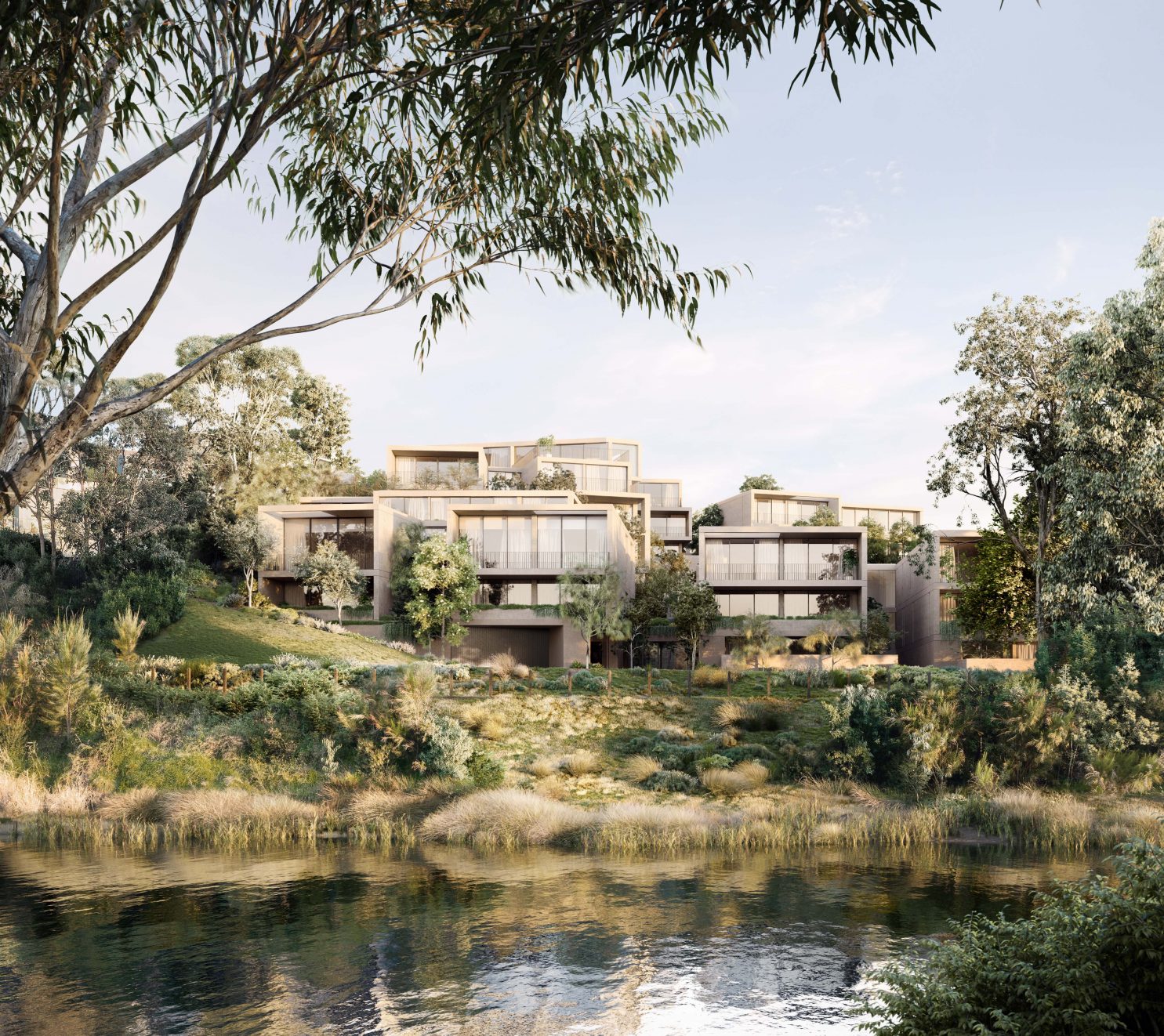 Como Terraces is a project that truly responds to its site and context and is proudly developed by Cbus Property and Sterling Global. Positioned in the Como Hill precinct of South Yarra with a frontage to Alexandra Avenue, the project includes unimpeded views across the Yarra River and Melbourne's CBD. Complex and interesting, the site topography presents a dramatic shift in levels with a steep drop of 26 metres down to the banks of the Yarra River. The buildings are carefully nestled and placed to create pathways and corridors.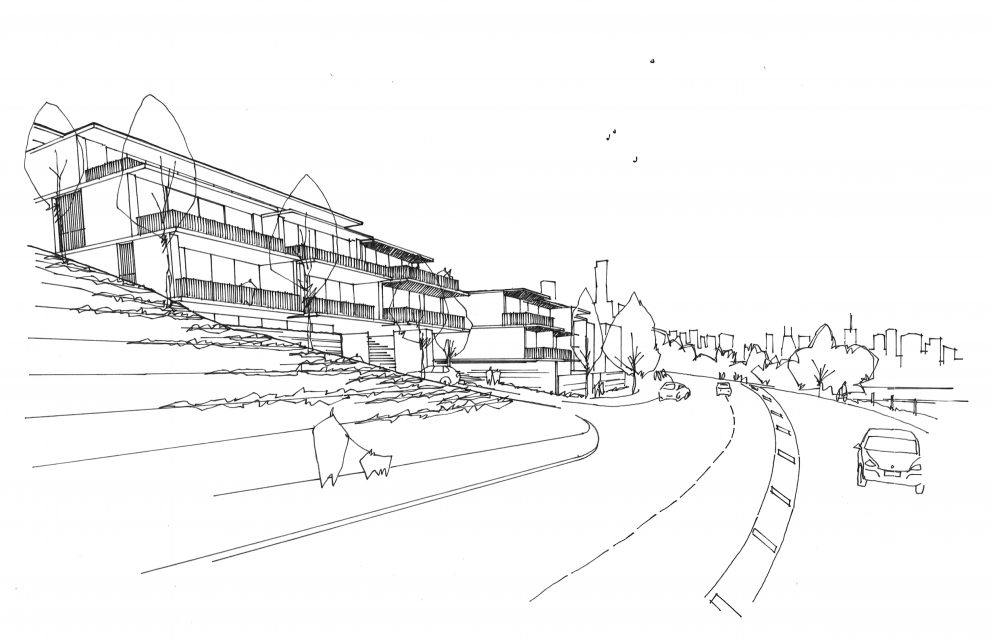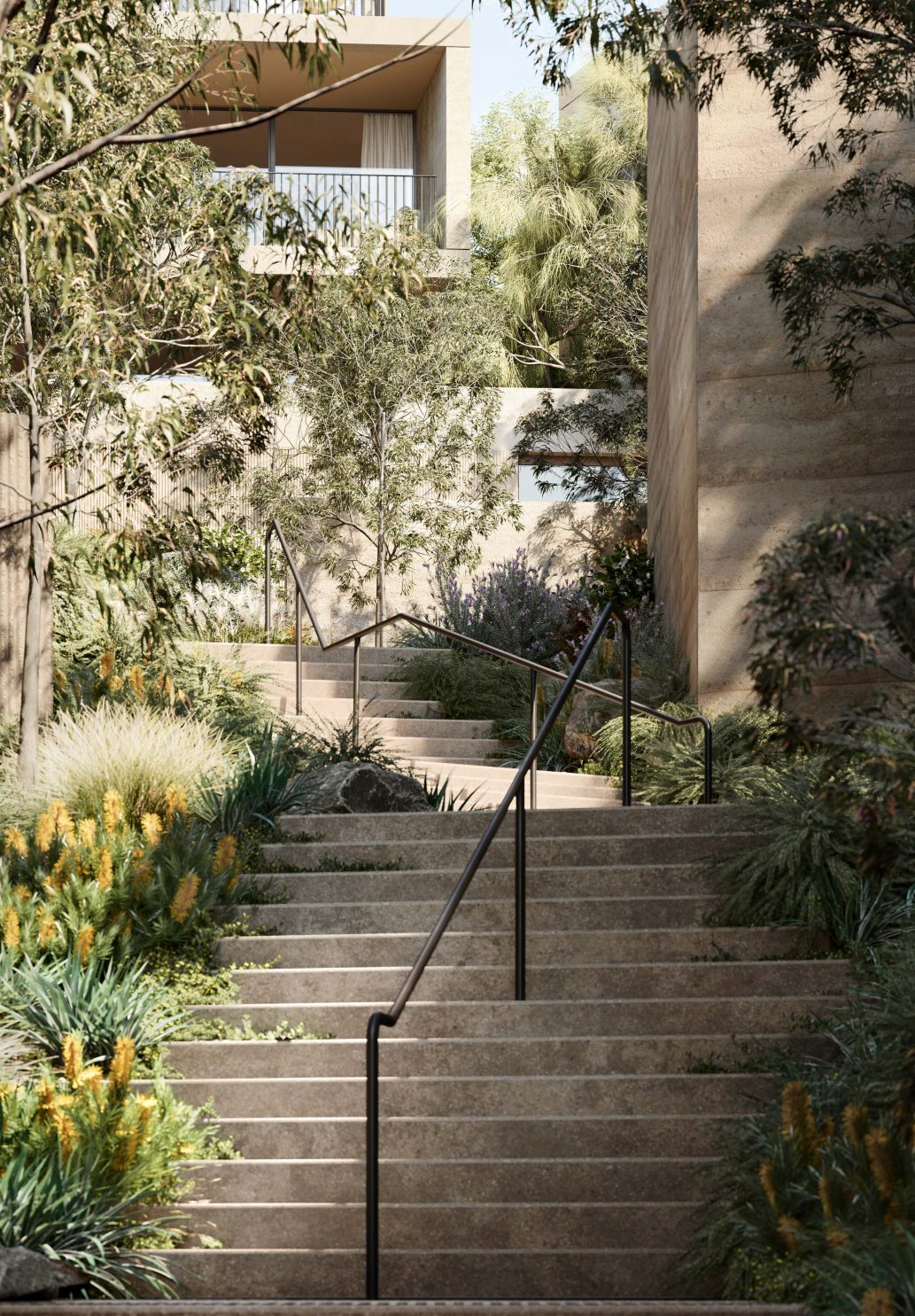 Inspired by the location, the drama and the impact of building on such a significant stretch, our design response explores the concept of central steps – coming to life as a pedestrian route that weaves through the entire site. The design includes a series of buildings that appear as individual homes but in fact collectively accommodates a combination of 39 two-, three- and four-bedroom residences. Defined by pathways that wind through the native planting, each building has several access points from these walkways, which also connect to amenity spaces, private courtyards and carpark levels.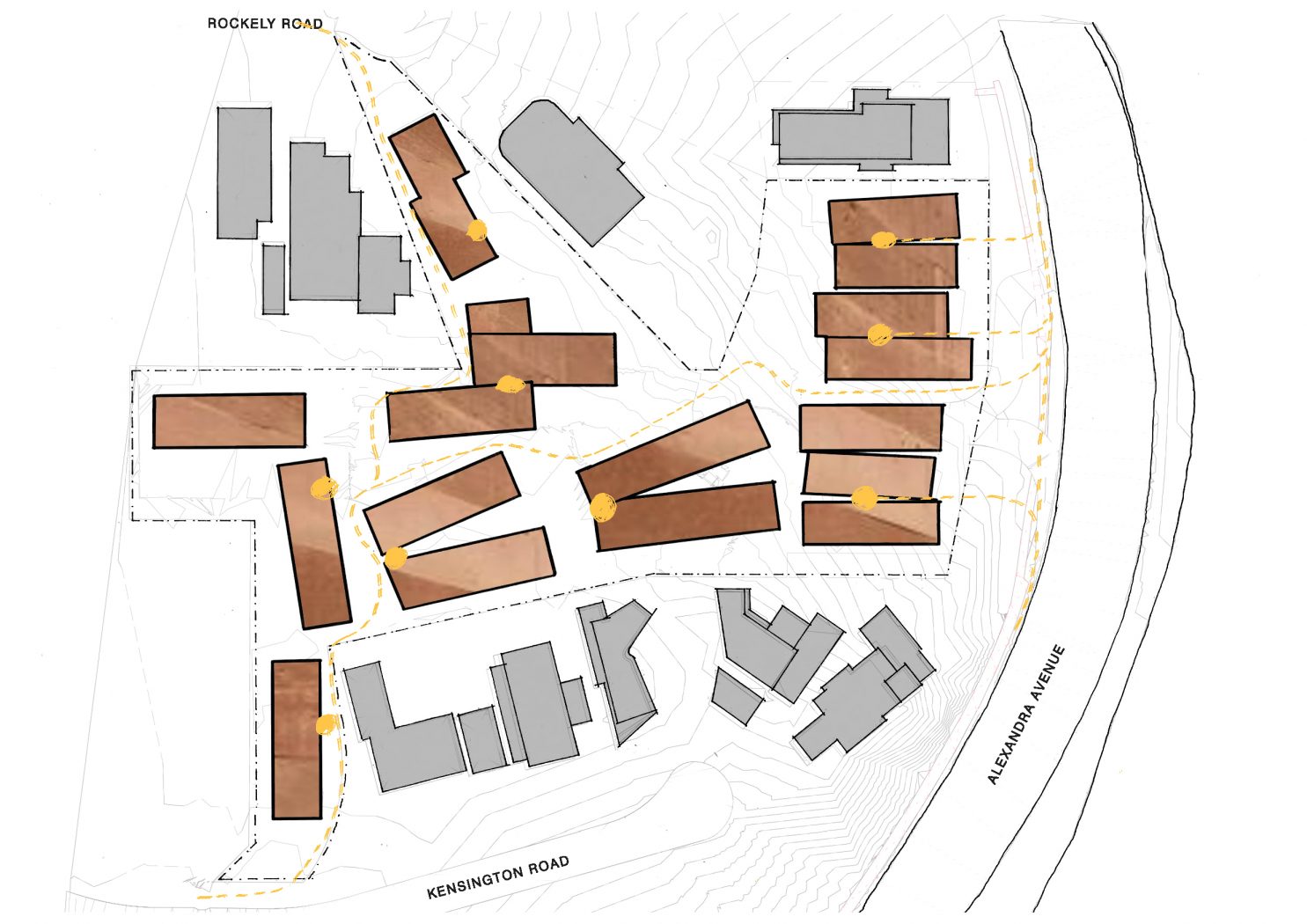 The overall formation and placement of the eight buildings follow the topography of the site, solar orientation and viewpoints, sitting in what at first may appear to be at random but are selectively splayed as the site dictates. At the lower level, the buildings are positioned orthogonally to the bend of the river, the second tier of built form angles in plan to afford large expanses of views that maintain privacy from the other buildings and neighbours. Working to the natural contours, the arrangement of each building limits overlooking, both among the proposed buildings on site and the seven existing surrounding buildings.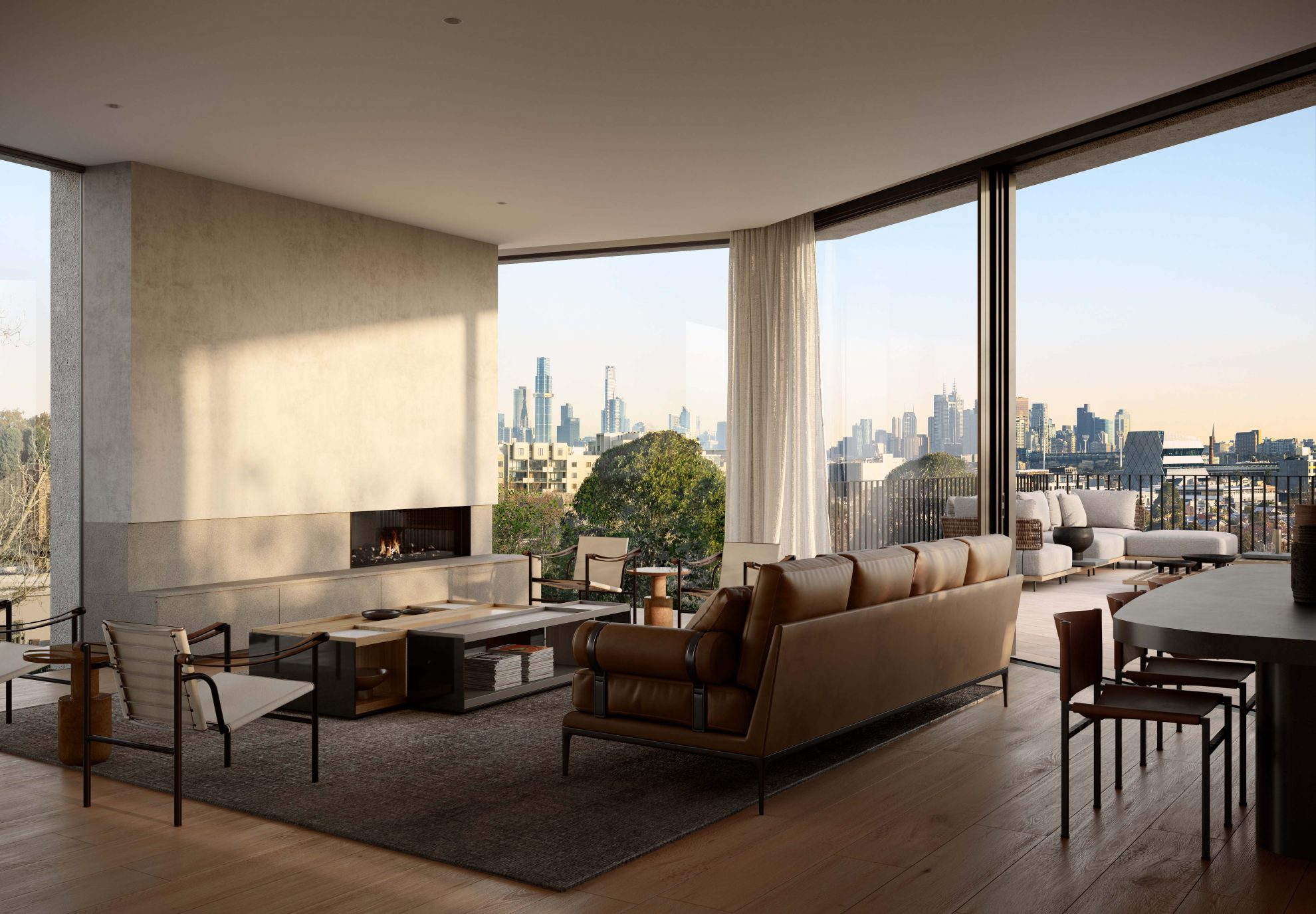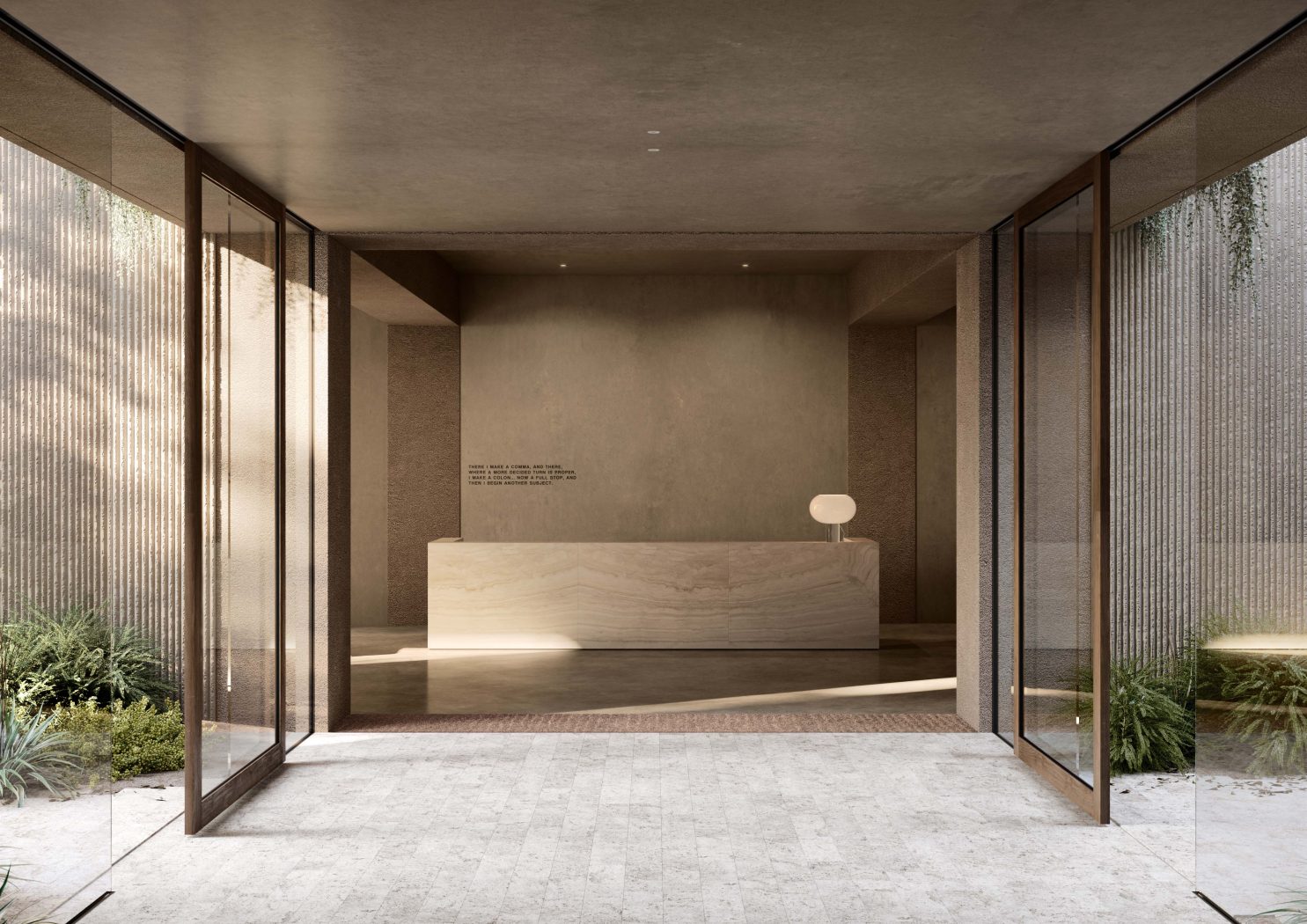 In terms of materiality, the buildings will be realised in textured concrete, each with varying treatments and tones to blend delicately into the landscaping, appearing as arrangements that have been forged from the hill.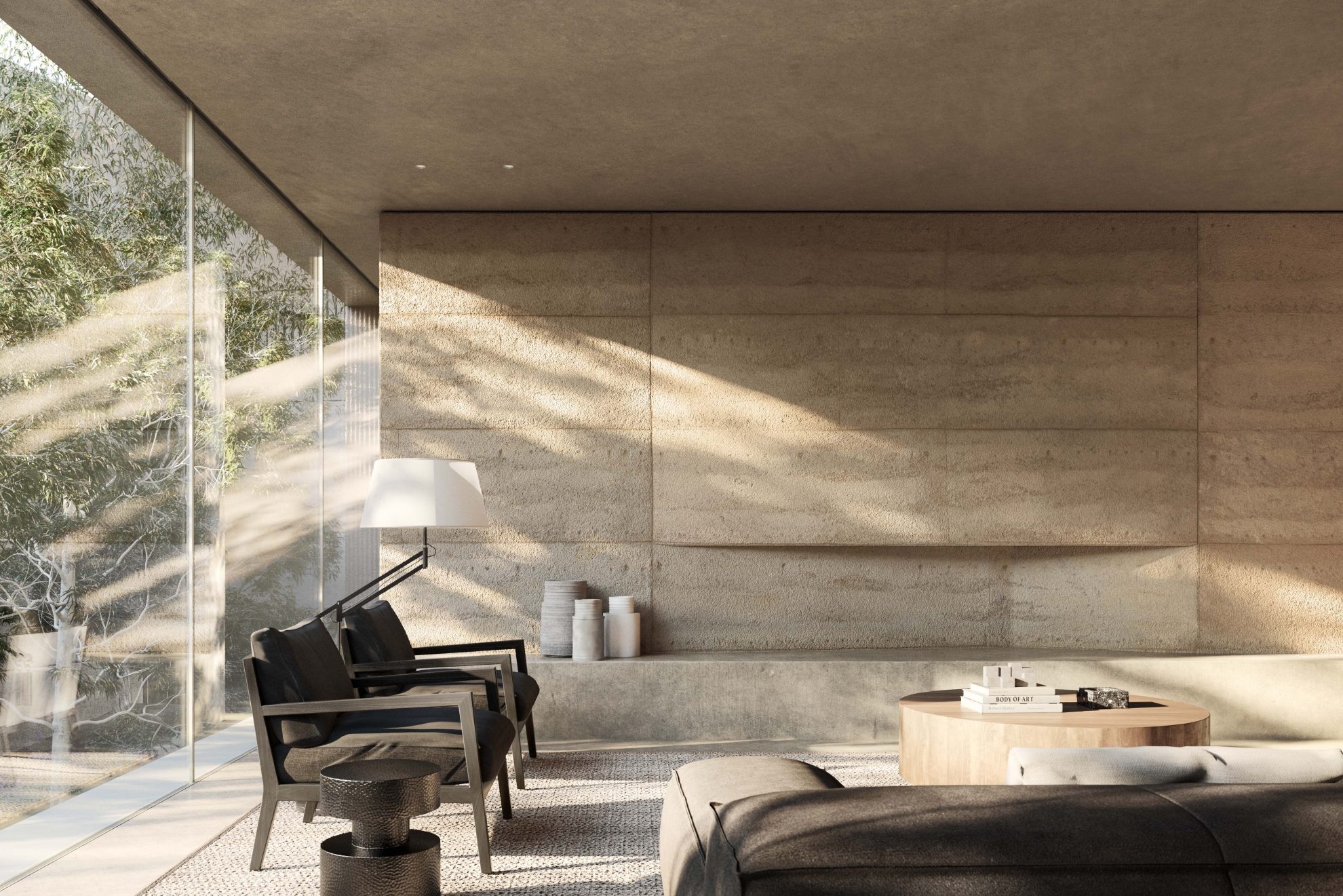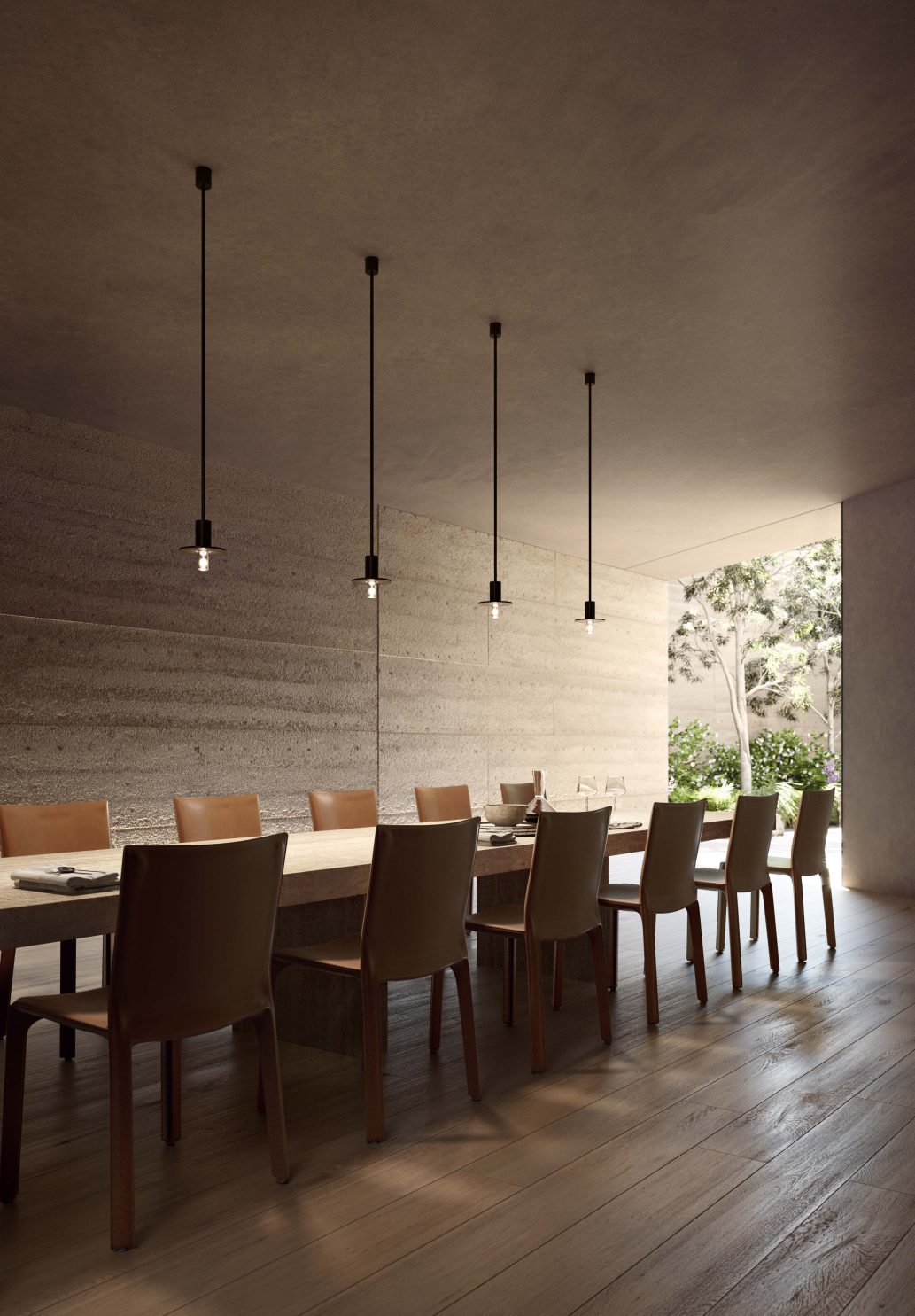 The project incorporates luxurious communal amenity, including private dining and lounge spaces, while most residences feature large balconies, expressed across the full width of the building. Understanding the needs of the future residents, each residence is spacious, with ample room for entertaining, while landscaping and gardening limit the feeling of compromise for those who are downsizing.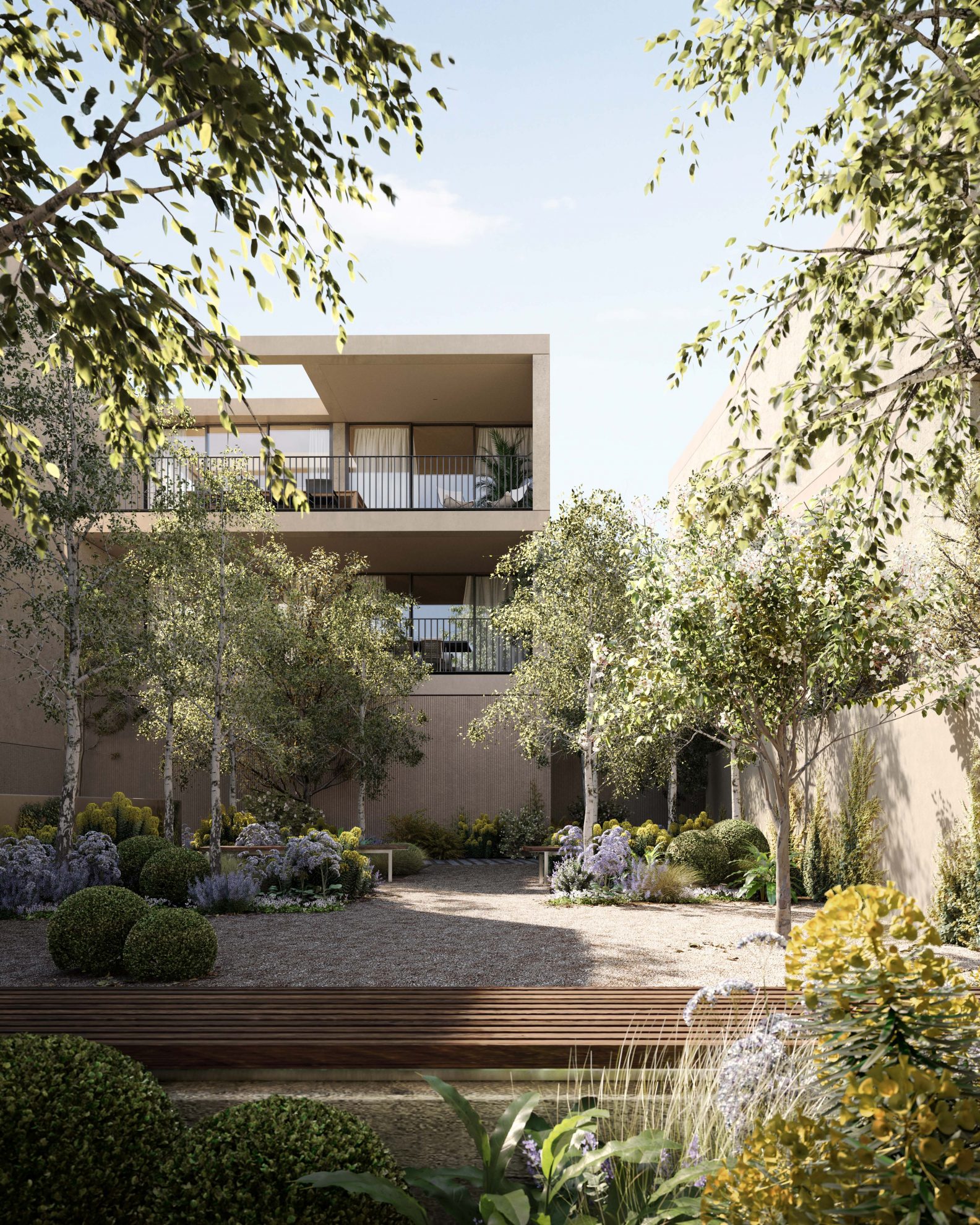 The typology explores the luxury of these as a reinterpretation of the traditional South Yarra Terrace home, where gallery-like spaces afford sightlines to the views upon entry.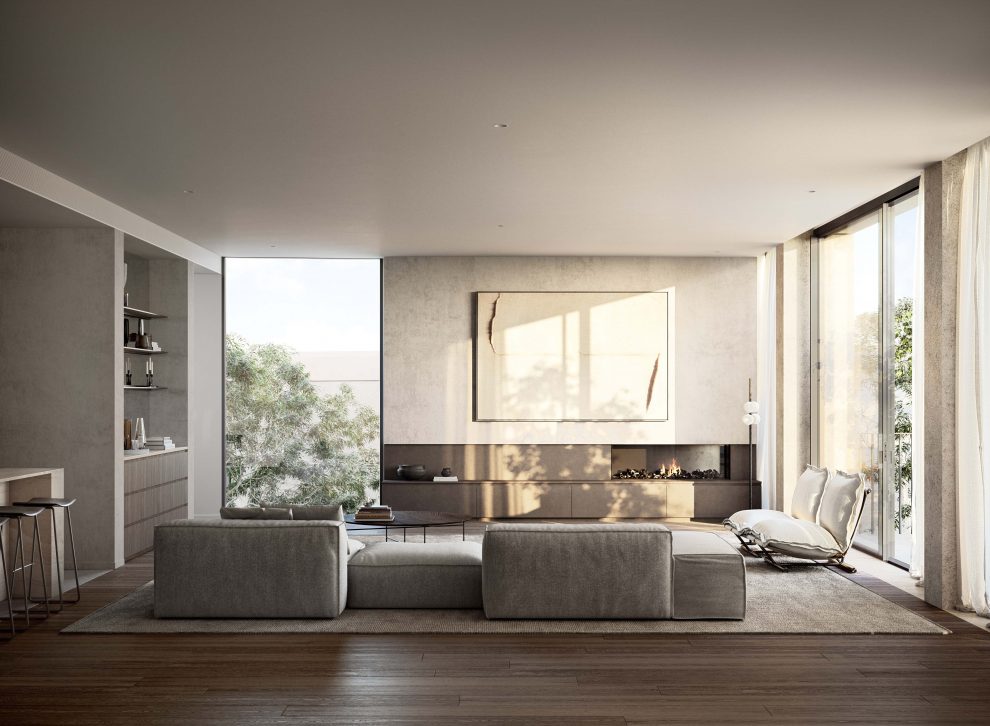 Read about Como Terrace's unique landscape response from Associate Director David Brooks and TCL's Lisa Howard, as they offer insight on finding a balance between the built and the natural.