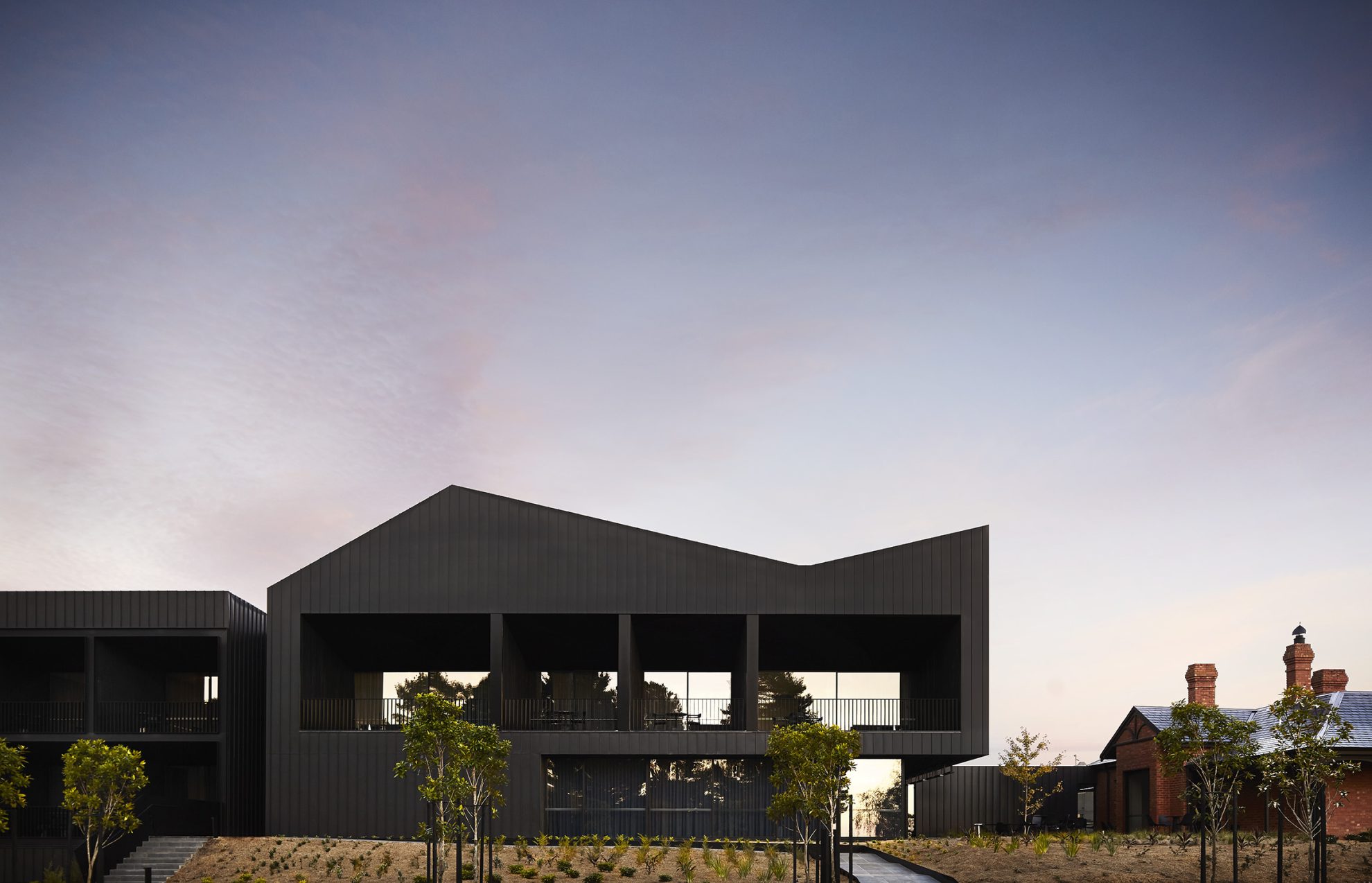 Through a retrospective lens five years on, the positive environmental, economic and culturally sustainable impacts of Jackalope are examined.
From this vantage point, we can see the sewn seeds of the consciously-driven design come into fruition in the Mornington Peninsula region, cementing the approach as a benchmark in hotel design.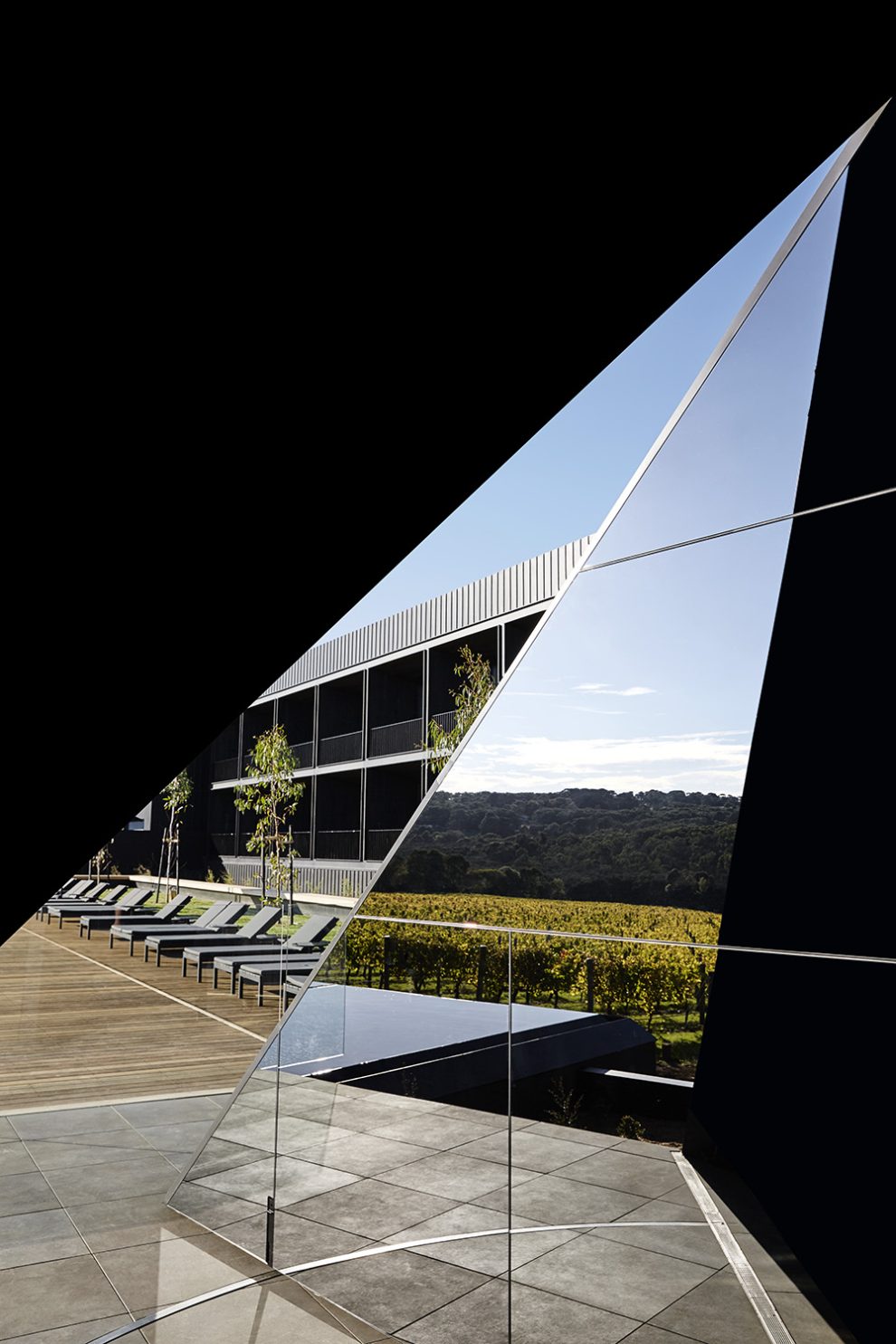 While the world of hospitality, travel and luxury hotels have undergone tumultuous and unprecedented challenges of late, never more has the importance of enduring and conscious design been proven more imperative.
Completed in 2017, the story of Jackalope as a destination experience in Victoria's popular Red Hill region combines the hotel brand's commitment to the Arts and a unique immersion amongst considered Australian design. "Jackalope was very much the first of its brand in Australia," says Stephen McGarry, Associate Director, Carr, "We have seen it have a positive and transformative influence for the Mornington Peninsula area – whether that is breaking the convention of a typical rural getaway through design and offering, highlighting the amazing produce and wines that the area has to offer, or through offering local talent opportunity and employment." In looking back reflectively on the sustainable principles imbedded into the design by Carr, Jackalope reaffirms its position as a benchmark among hospitality design.
The seed
From its inception, Jackalope envisioned responding to the rural location in its entirety. From analysing the environmental opportunities of its site, to looking broadly to what it could add to the region. "The brief was to redefine the term destination hotel," explains Stephen, who adds "At Carr, the relationship between the built and natural environments are always at the forefront of our designs."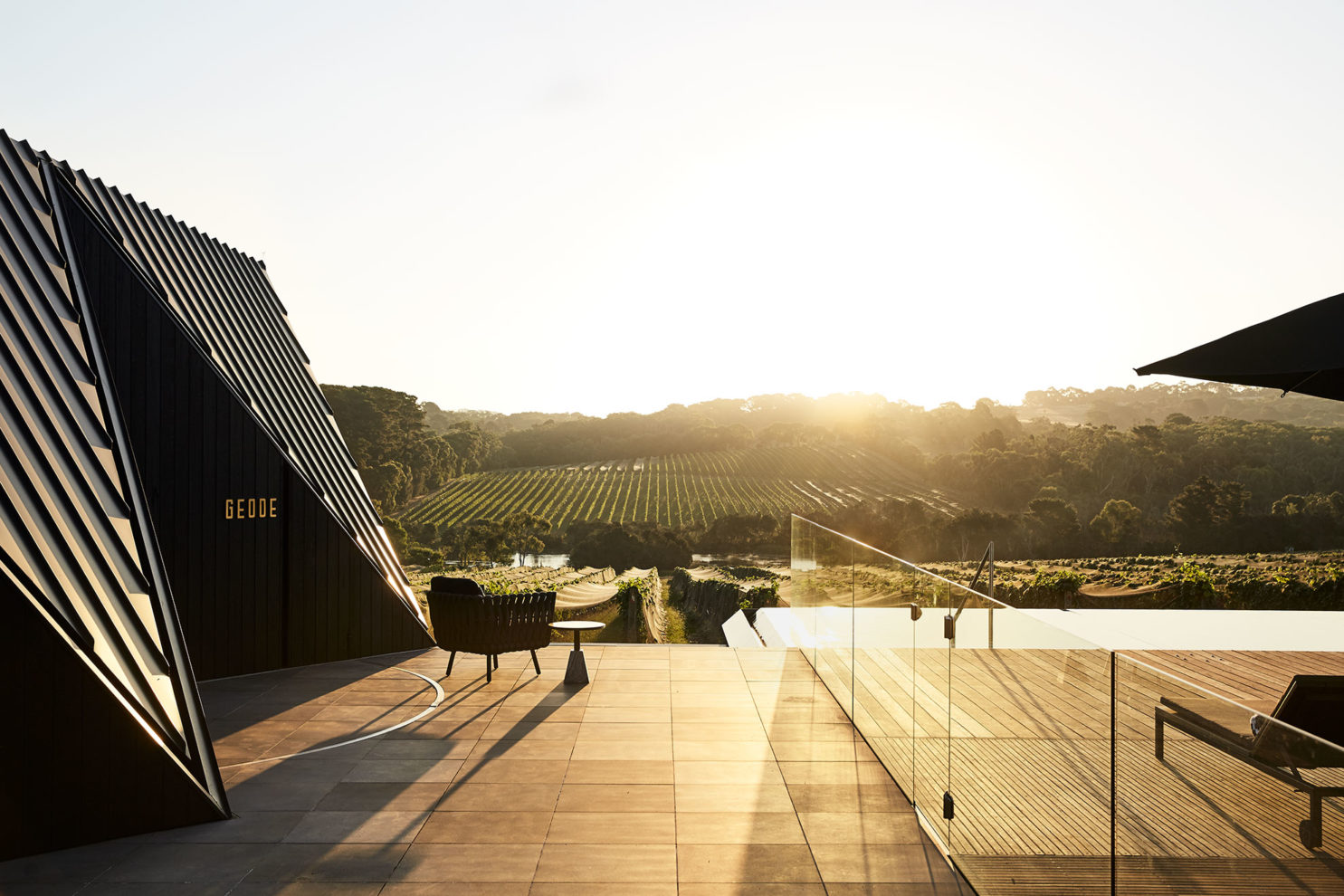 From the full cycle 100% water treatment and sewage on site, integrated winter dam for vine, hotel grounds and gardens irrigation, to the multiple 20,000-litre rainwater holding tanks and 20,000-litre treated water tank, the hotel was designed with integrated self-sustained energy systems. Recently, the addition of 540 solar panels blanketing the entire roof, now provides for more than 30% of all energy use on site.
 "Sustainable design strategies were considered at the earliest opportunity in the design process, and rather than simply attaching green technology to a conventional building, we strove for an integrated solution that considered both passive and active systems." – Stephen McGarry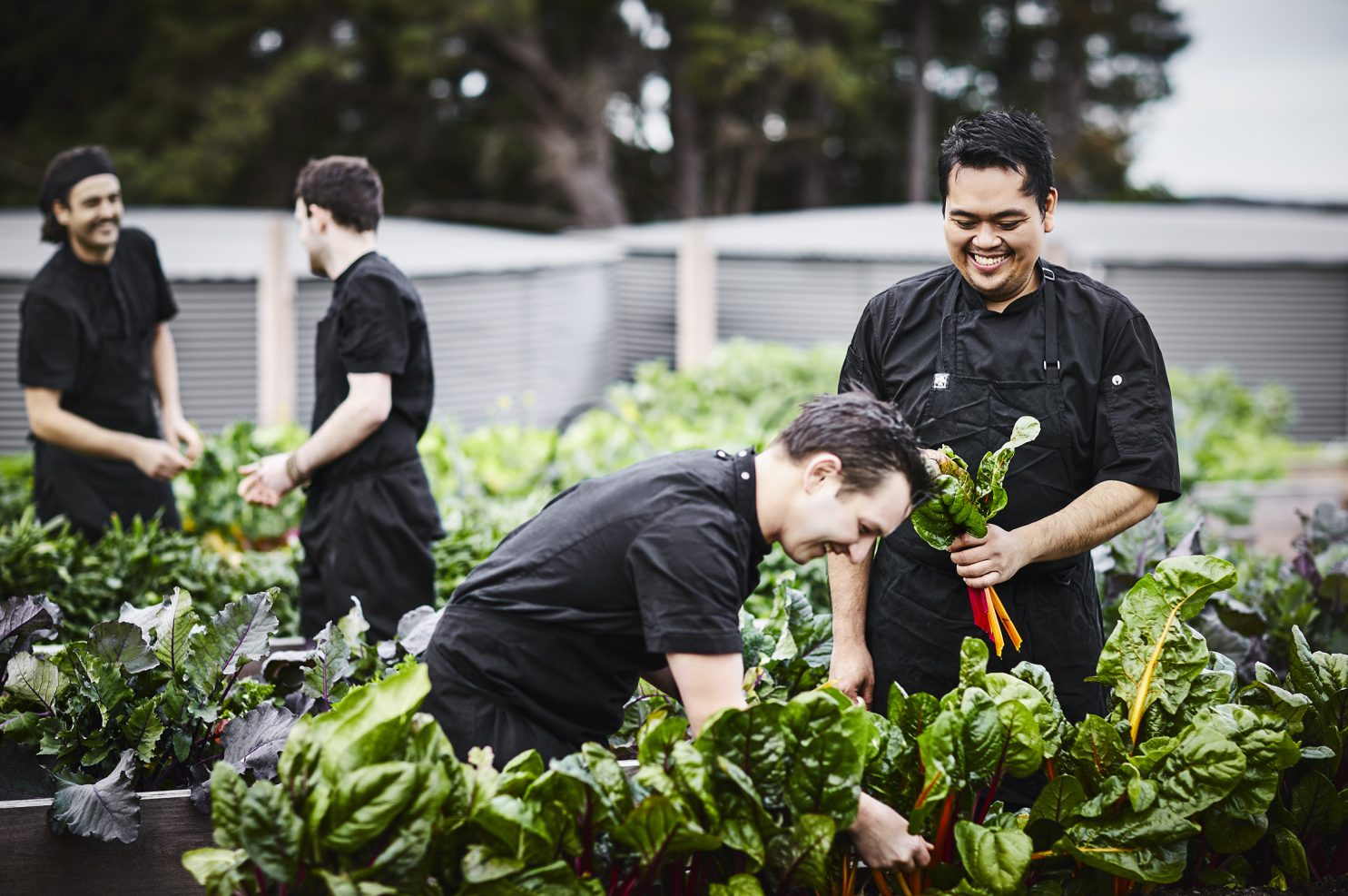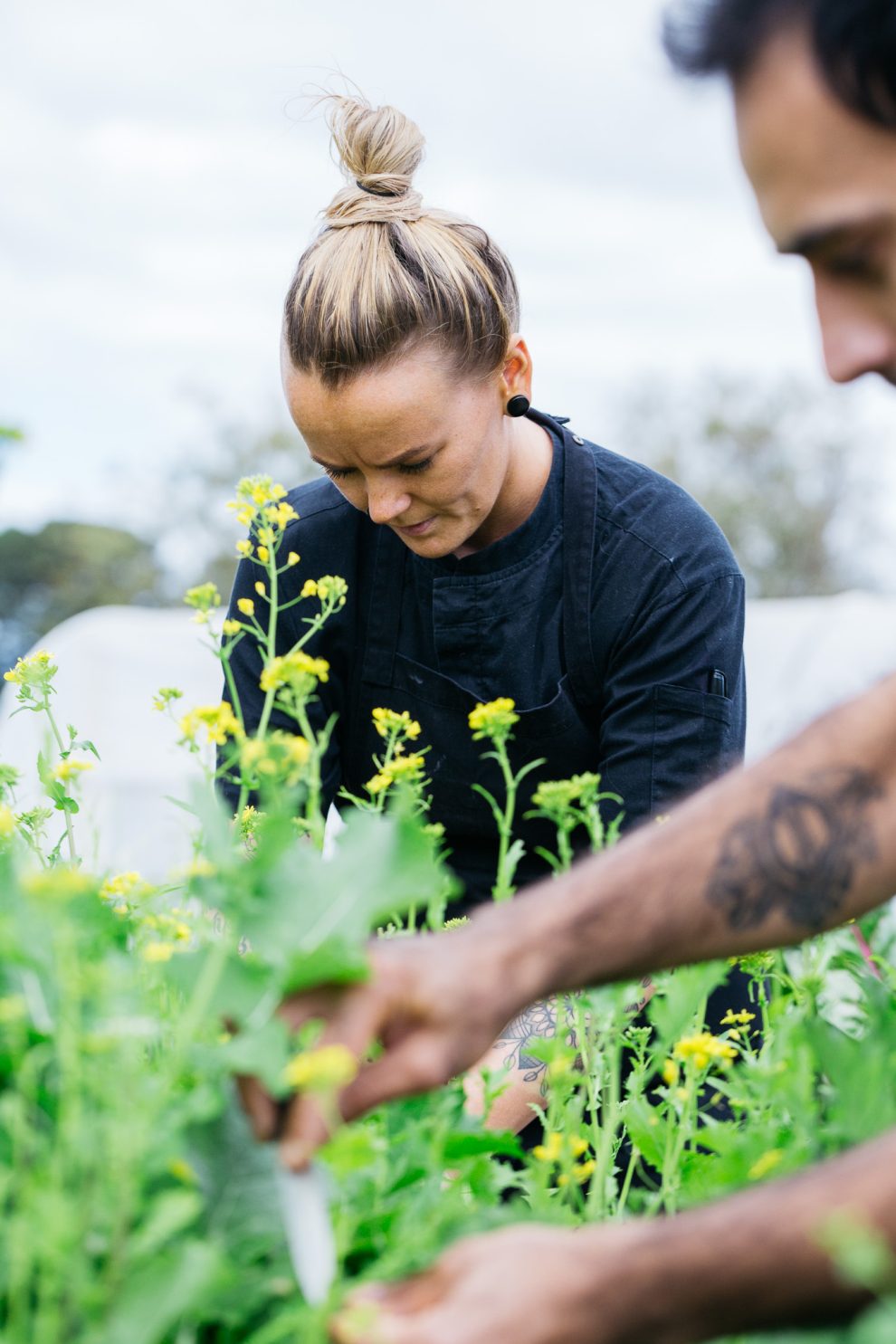 Time tested
Having been in operation for the past five years, these same systems have now had the chance to be tested in virtue on site. "We are running pretty much off grid," says Tracy Atherton, Group General Manager, Jackalope Hotels, "We capture water from the roof, transport it into the basement, through the filtration systems that then treats the water for use in the hotel. We only have connection to electricity, and any gas that we need, we bring in on a needs basis."
Having overseen the hotel from the beginning, Tracy has had a front row seat to how these systems have worked and assisted the hotel both in its energy consumption and reducing the overall impacting footprint. "The established vegetable and herb gardens feed into our kitchen supply, where we use everything we grow as well as composting everything on site, which has been that way since we opened. From the food scraps, grape skins, flowers and herbs, everything has its place in the operations cycle."
"Although we are known as a destination hotel that celebrates design and the Arts, we have always been a sustainable hotel that consciously integrates with the region." – Tracy Atherton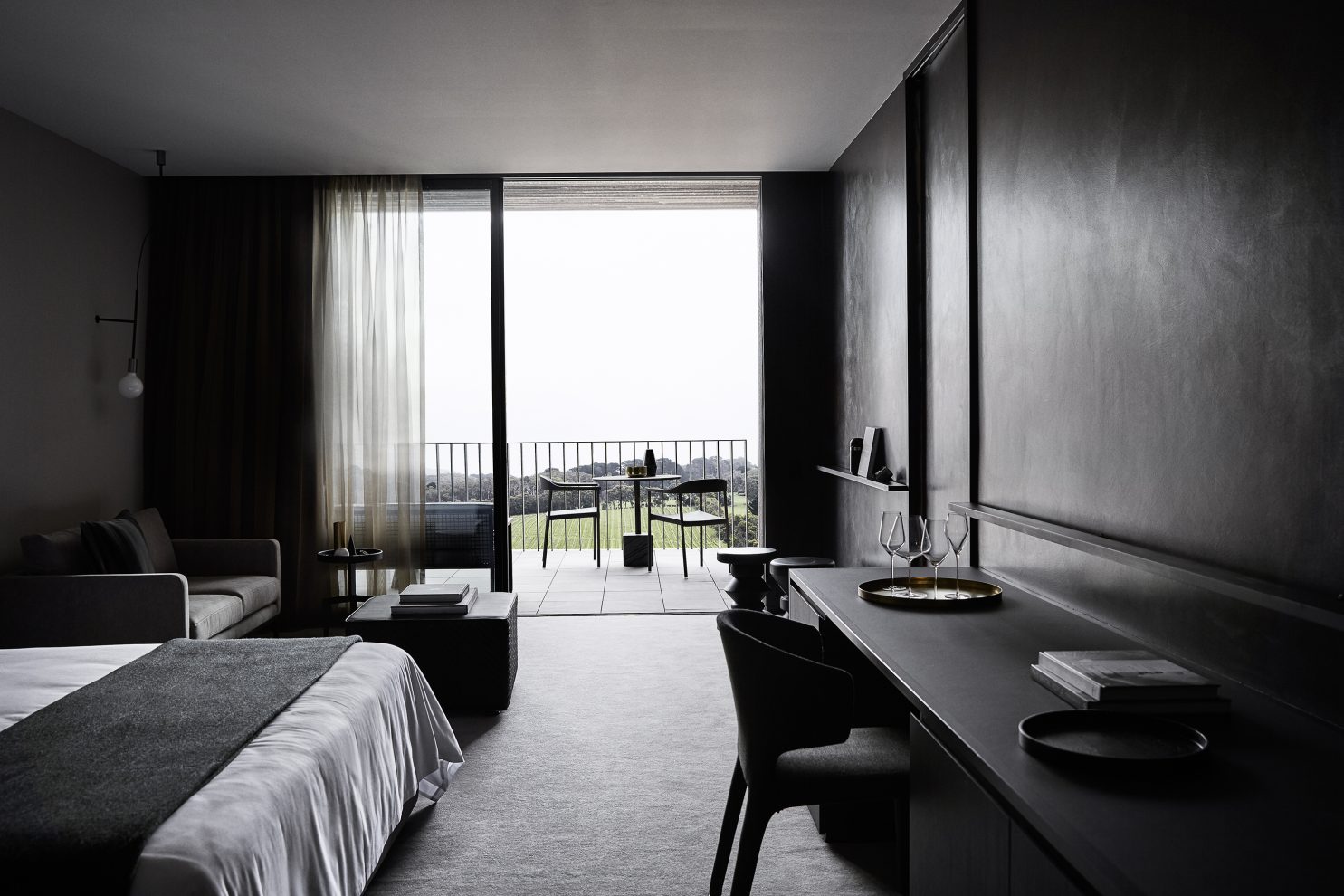 Beyond the hotel
While no site is an island, the case of immersion within a rural community carries an additional load. "We have always worked closely with the community, sponsoring local football teams, we're members of the Wine and Tourism Commission and 90% of our staff are local," Tracy adds, "it's important that the sustainability of the region culturally as well as environmentally is benefitting from the hotel." With in-house bottle and cardboard crushers, waste is reduced and anything that can be reused or remade by other means is a priority. "For us, it's an economical and environmental win/win," she adds, "through our communications and training, both staff and guests are educated on how the hotel works and operates. We are completely paperless, and always have been, with all information updated through individual iPads in each room."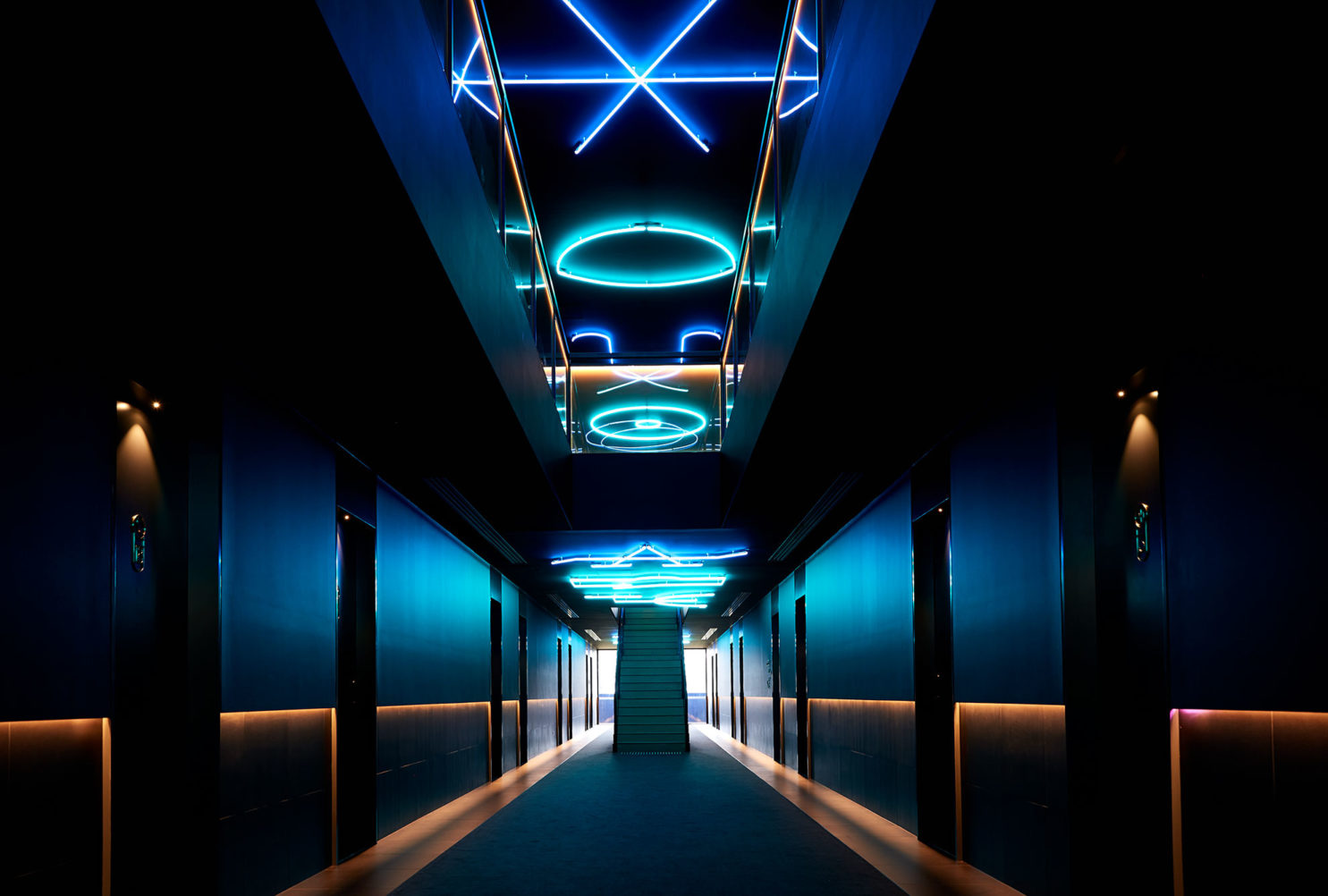 Layered approach
Brought together by an impassioned team and client, Jackalope was always destined to break the mold. "With collaborators such as Studio Ongarato, Wood and Grieve engineers, TCL Landscape Architects and numerous artists," Stephen adds, "we were able to create a future icon of hotel design, redefine luxury on an international scale and ensure guests were taken on a sensory experience that reimagines the hotel stay." Interactive from arrival, sculptural artwork intercepts the landscape as a reminder that the hotel's impact extends beyond the building edge. "Our belief at Carr is that design should be transformative for the end users," Stephen says, "whether that is a hotel such as Jackalope, a single dwelling, a public building or a commercial building, it's about creating new experiences, creating memories and changing the way people feel."
Proof
"Although we are known as a destination hotel that celebrates design and the Arts," Tracy adds, "we have always been a sustainable hotel that consciously integrates with the region." Through subtle cues, with the opportunity to learn more, each Jackalope guest is able to experience the sustainable story of Jackalope and their lessened impact. The future embrace of such systems by other hotels is an exciting one.
Words by Bronwyn Marshall
Read about Rokeby Street – a workplace in Collingwood with a rigorous approach to sustainability.