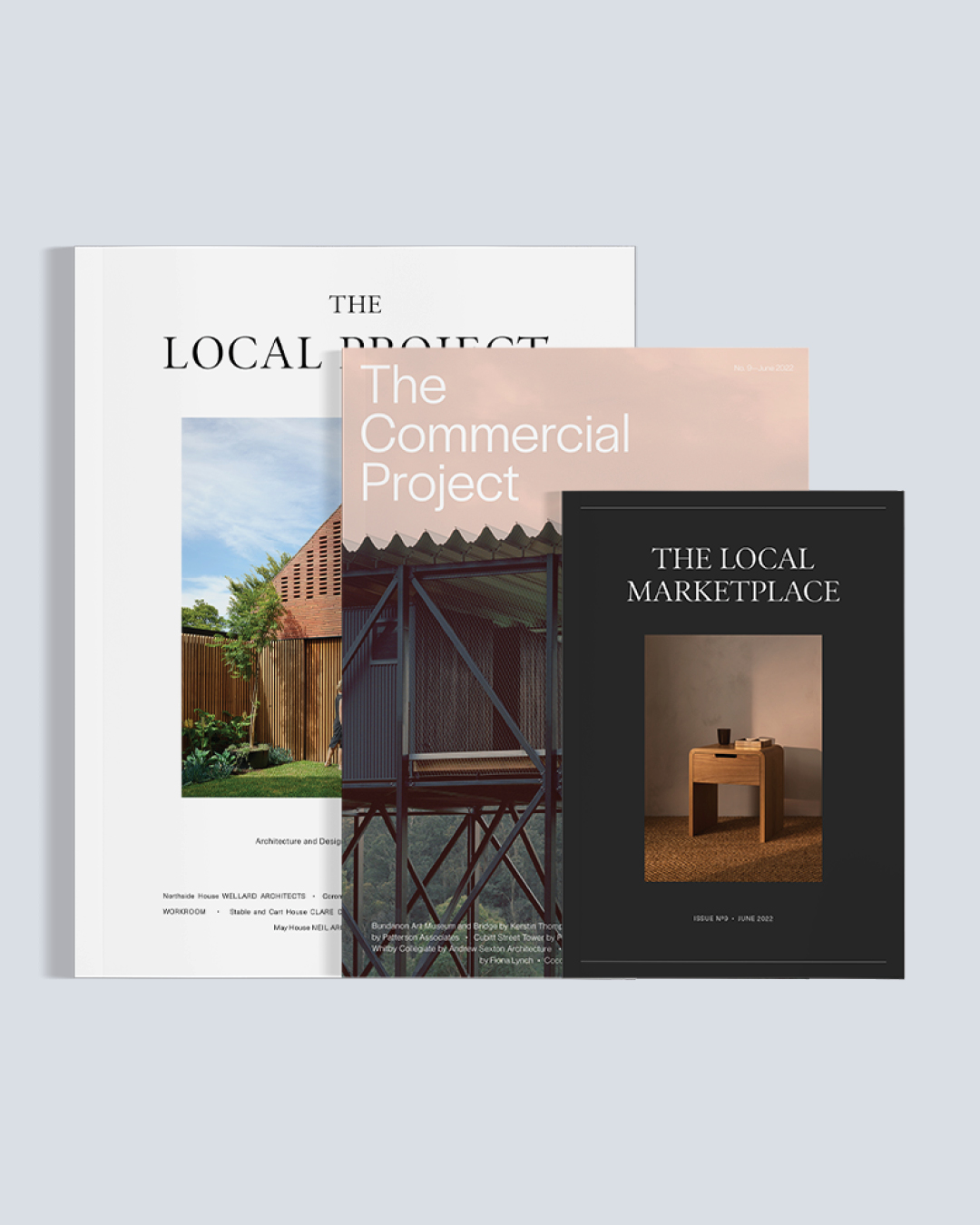 The Local Project has included United Places in their discovery of unique hotels that offer guests a memorable and local experience.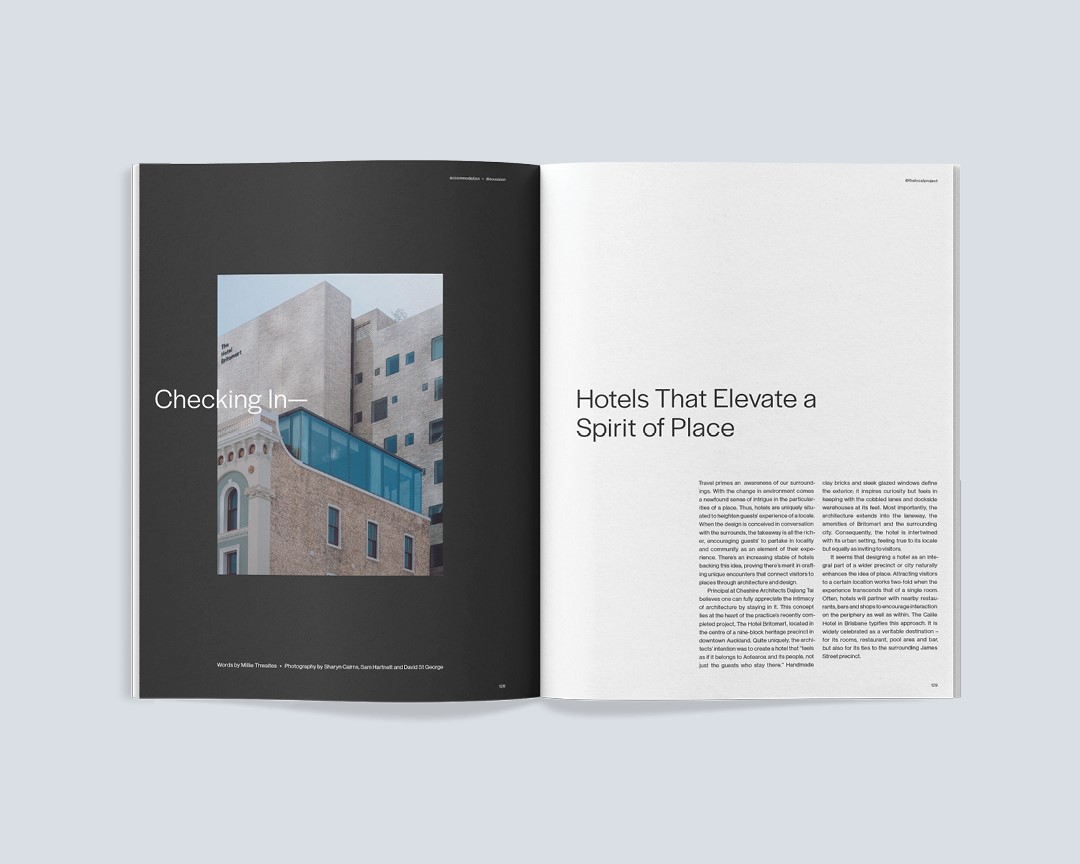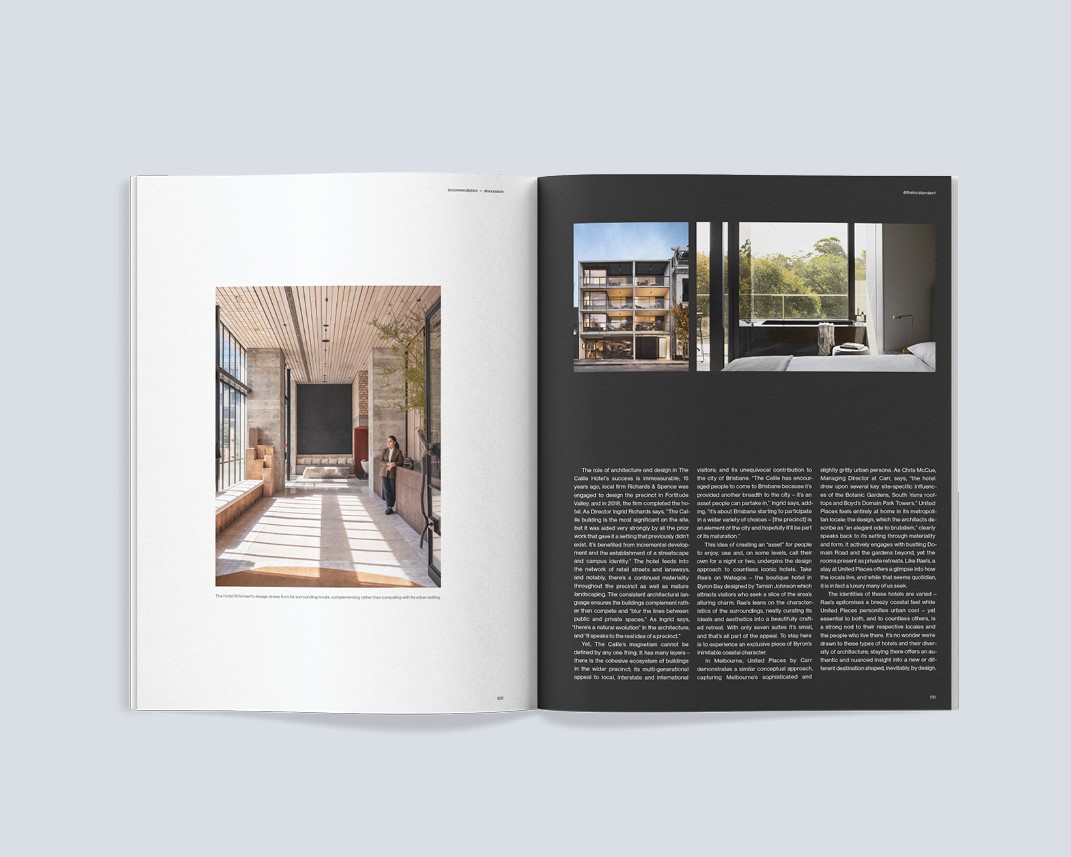 Within The Local Project's newest publication, The Commercial Project Issue No. 9, they explore the role architecture has in creating a local experience for visiting travellers.
"This idea of creating an 'asset' for people to enjoy, use and, on some levels, call their own for a night or two, underpins the design approach to countless iconic hotels."
United Places is one such hotel that achieves this through an understated and unconventional hospitality experience. With no lobby or real reception, the arrival begins with an unbroken gesture of steel, contrasted with the board-marked concrete wall opposite. Across three two-bedroom and nine one-bedroom apartments, each 49-70 square-metre plan achieves expansiveness, home-like spaces.
Read the full article online here.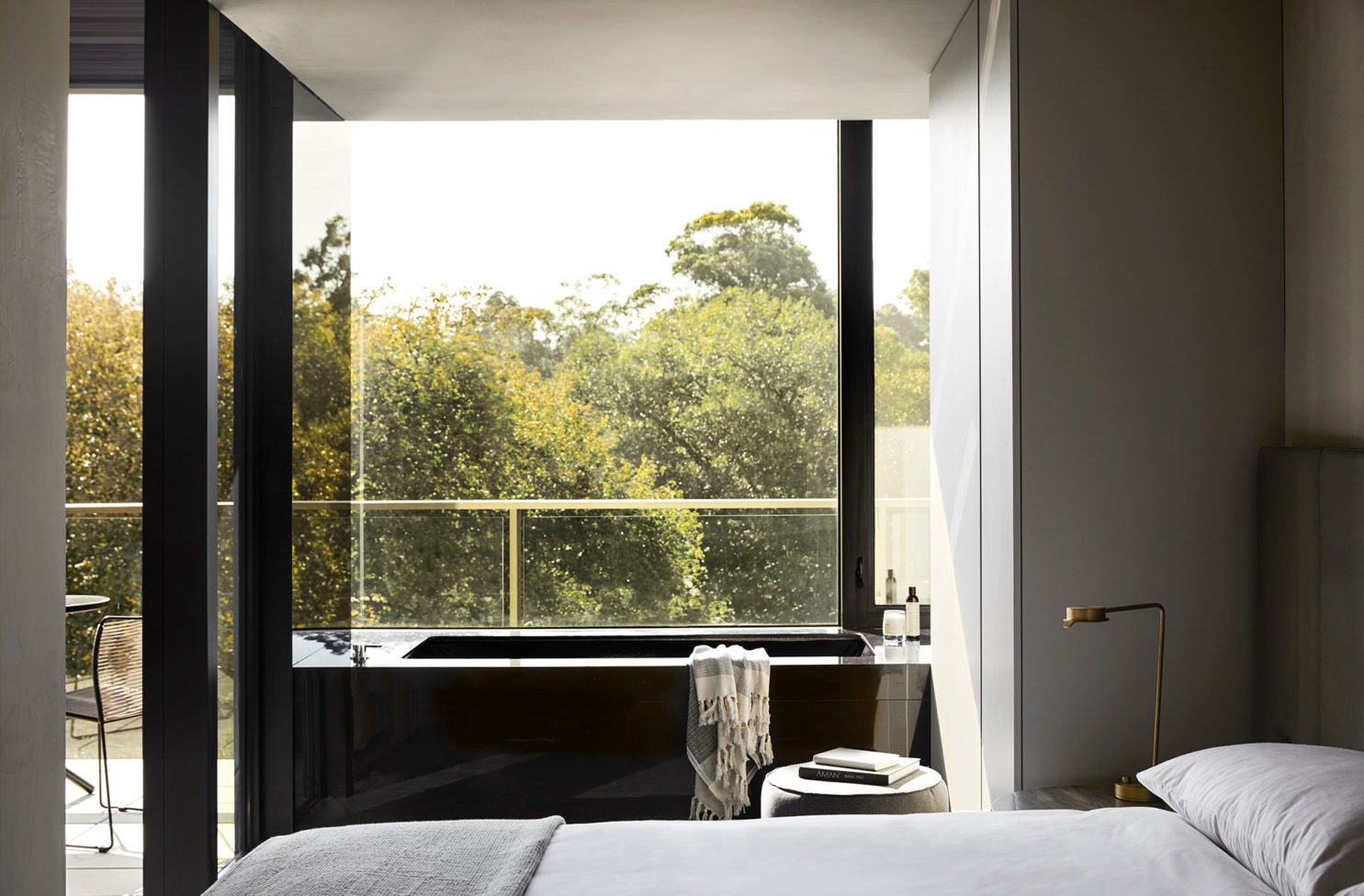 Read about Jackalope's sustainable approach that continues to inspire five years on.