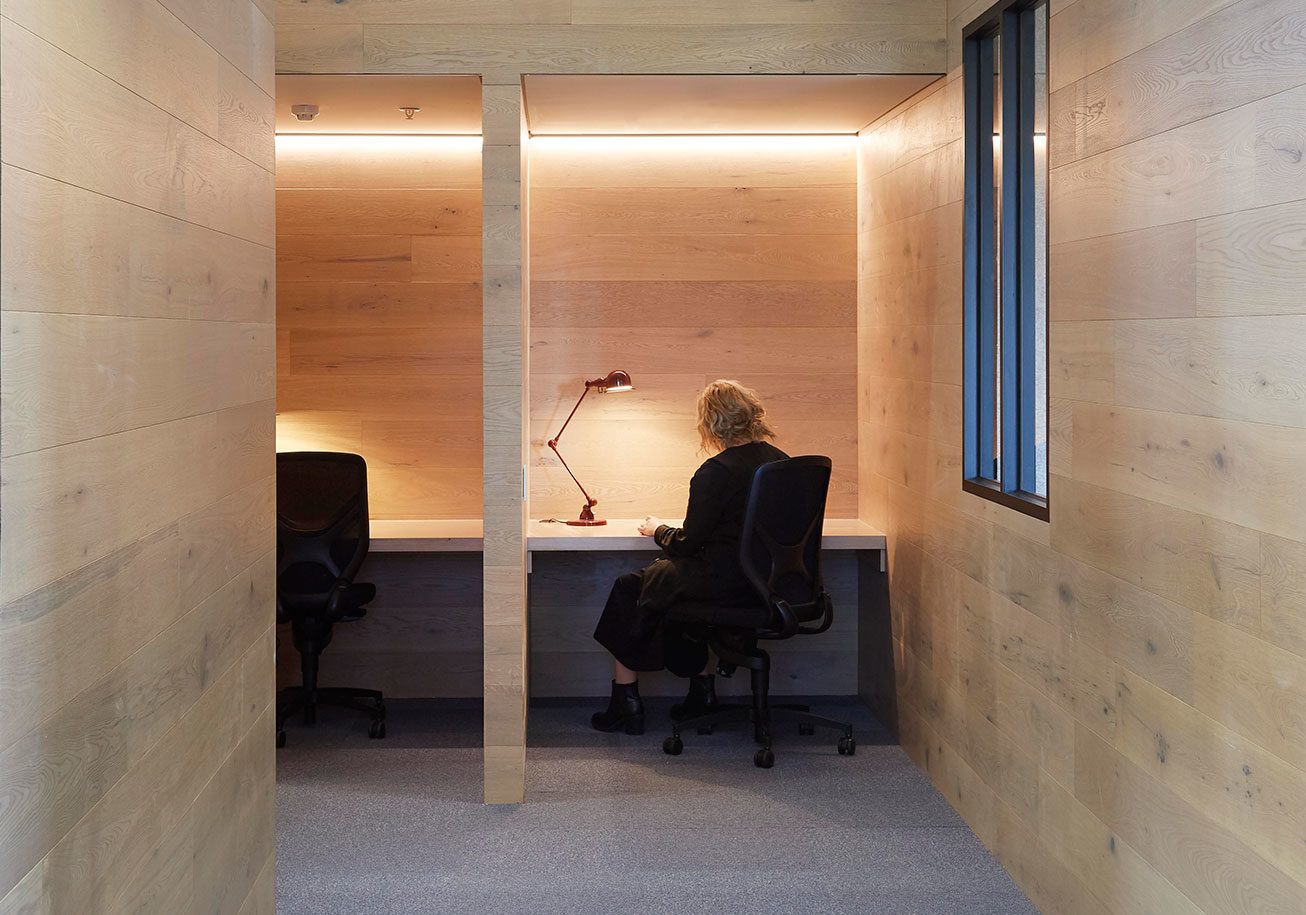 Although technology has enabled rampant growth in myriad sectors, it has also opened us up to a constant flow of information. In other words, distraction and loss of productivity. Enter the need for a focused working environment.
There has been a lot of discourse over recent times around the advent of digital disruption and how this is fundamentally impacting many industries and sectors. On the flip side, the digital age has been the genesis of many amazing businesses and new industries. Regardless of which category a business falls within, the fundamental truth is that the nature of 'doing' business continues to rapidly evolve and change even the most traditional of enterprises, and this change is, in turn, impacting the way we envision and design workspace.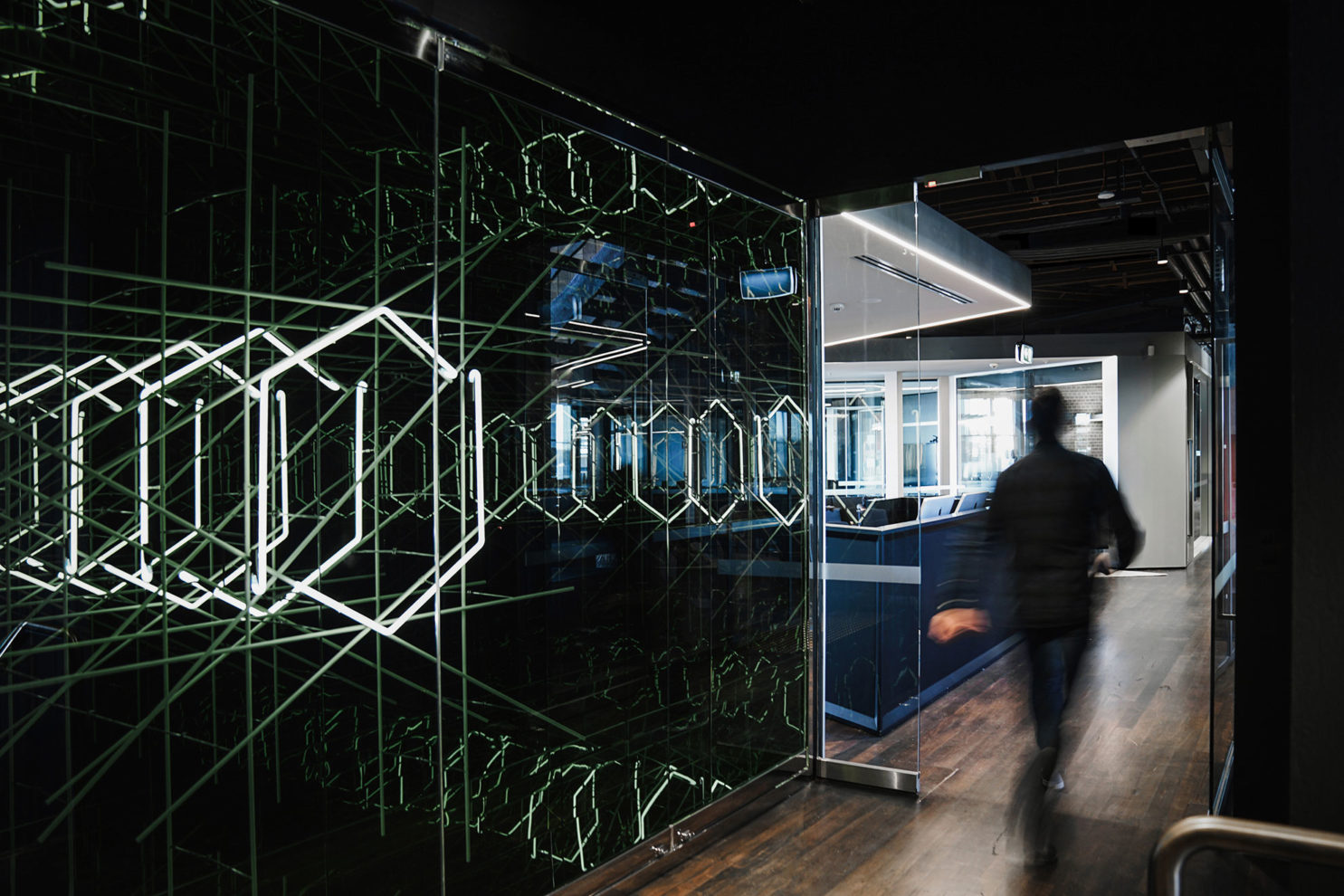 Our role as designers also continues to evolve. Understanding technology and its integration within the workplace is core to the delivery of the contemporary work environment. What is equally becoming apparent as we take workplace briefs is that while technology enables flexibility and mobility, people are now tethered virtually rather than physically to their work. This new norm, which can be considered liberating, has the potential to have the same impact in modern times as the adage of 'paper warfare'. The volume of information and communication being received is far greater than ever before and could run the risk of hampering the productivity and efficiency gains technology sets out to achieve.
It is no coincidence that there is a rapid increase in focus on workplace wellness and mindfulness to counterbalance the new phenomenon of 'continuous partial attention' created by our connection to technology. Continuous partial attention has the equivalent impact on our productivity of being 'under the influence', so it is no wonder that this is on the radar of businesses seeking a competitive advantage.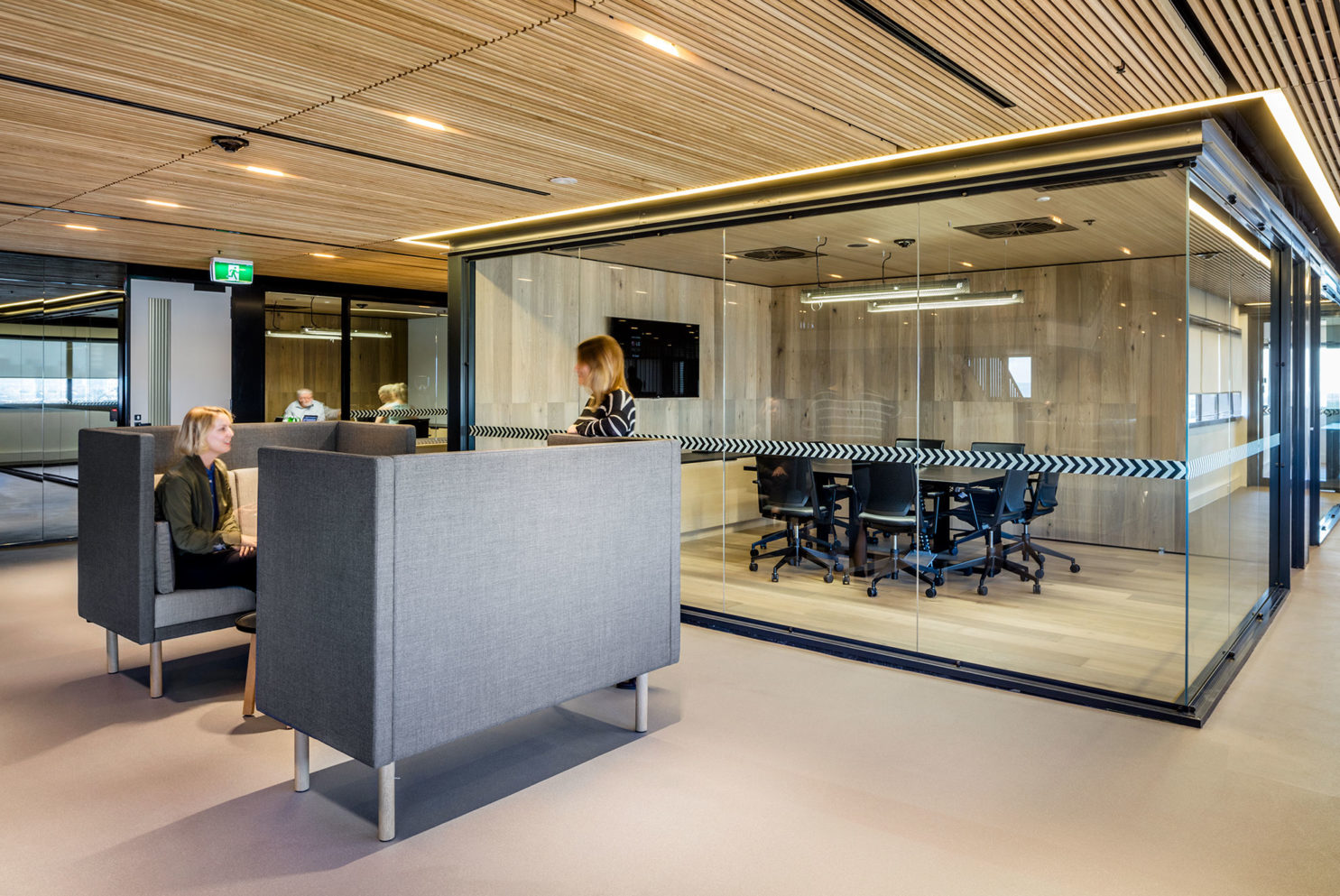 Untethering
While technology, along with flexible working, will continue to be a crucial ingredient of the modern workplace, workspaces need to support 'untethering' from communication and technology by balancing it with spaces that enable thinking, creating and producing. As designers, we can create spaces that are conducive to this activity, but this needs to be overlaid with organisational behaviours and protocols such as the removal of disruptive technology, designation of quiet / library zones, and instilling a separation between collaboration spaces so that conversations are not occurring in focused work areas.
Rather than regressing to the need for individual offices with closed doors, it is a matter of genuinely providing spaces that support different work modes. When this is not undertaken successfully, employers risk losing their team members to remote working if they feel there is nowhere in the workplace to 'get the job done'. Interestingly, technology is already on the market to block digital disruptions to enable focused working, shifting the purpose of technology back to being an enabler rather than the controller.
The role of design
It is an exciting time to be consulting in workplace design as we work with our clients to strike the balance between mobility, flexibility and productivity – navigating the tensions between collaborative and focused working. We are challenging what is a 'workspace' in the advent of the digital age where teams are virtual and constantly connected, dealing with information in increasing volume and speed. As designers, we ourselves are mindful of this new paradigm and maintain the passion that thoughtful and well-considered design will provide the counterbalance to the increased complexity of modern life.