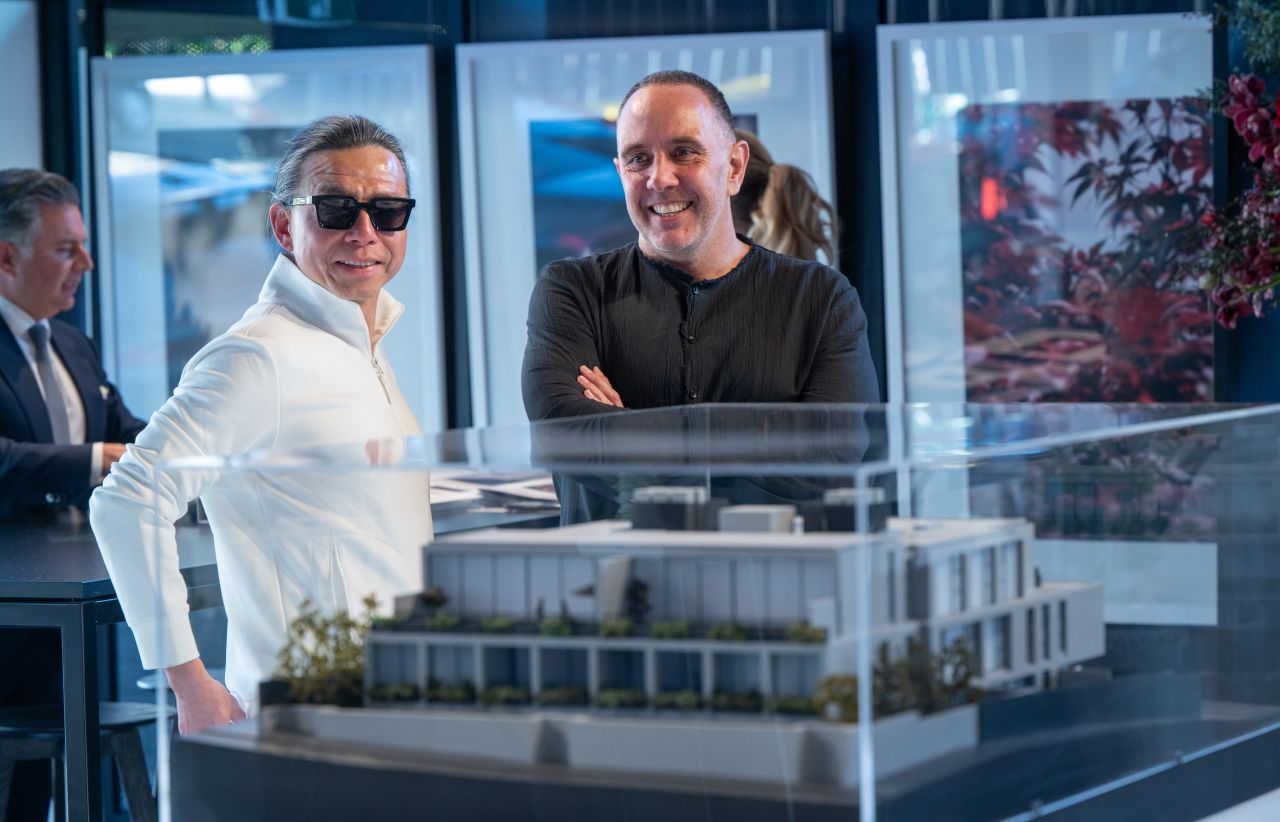 Last week, The Brookville, Toorak was officially launched by the developer Sun Property Group.
To celebrate the occasion, Managing Director Chris McCue and Senior Architect Mark Graus engaged in a lively discussion on how the project imbues timeless beauty with contemporary character.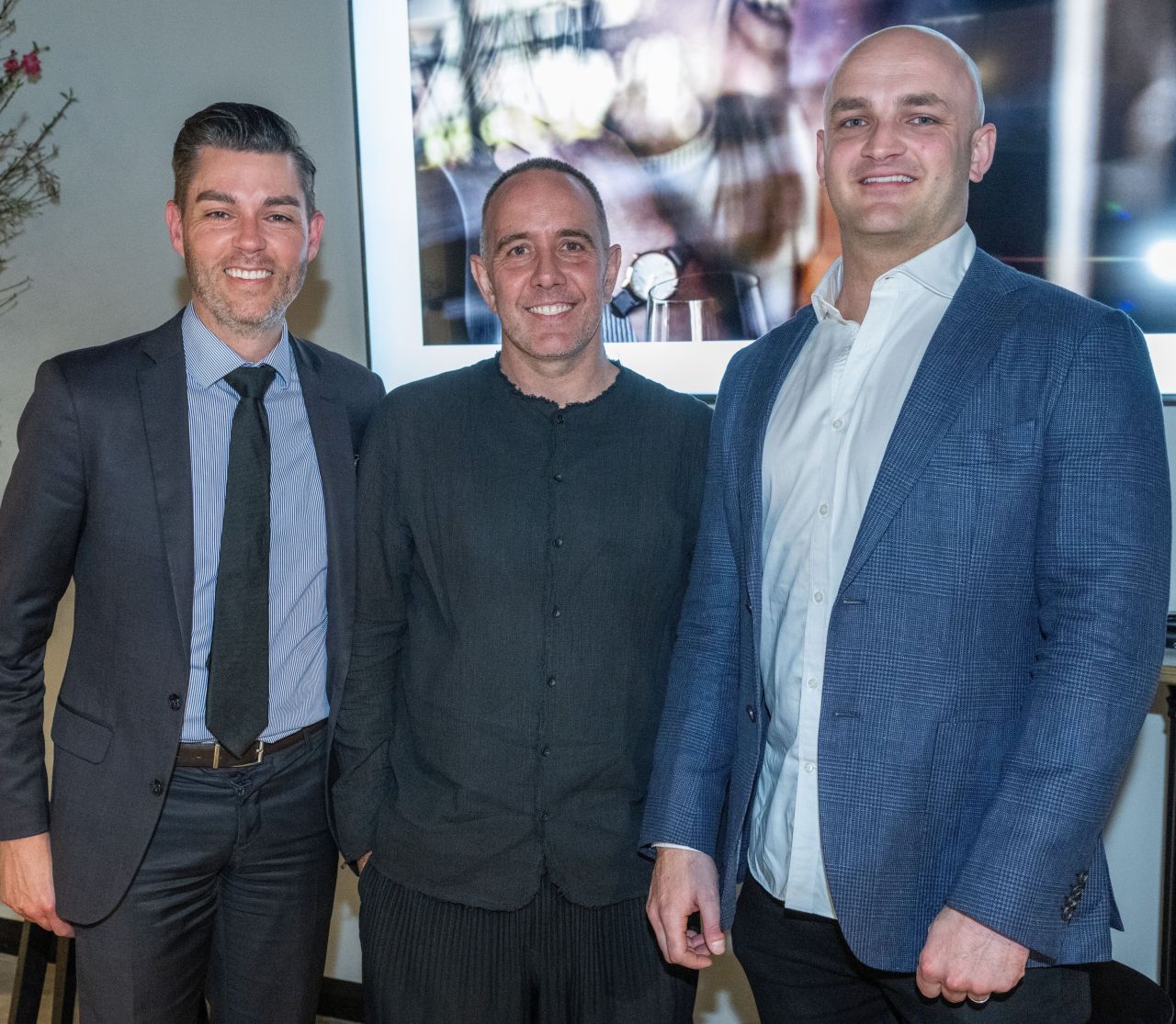 Set just 200 metres from 97 Mathoura Road, Toorak, The Brookville's brutalist form is expressed in precast and off-form concrete. The Brookville marks a new vanguard and evolution for Toorak's boutique multi-residential design, with our design seeking to celebrate the Australian vernacular that ties back to Modernist architectural heroes.
Speaking at the event, Chris says that The Brookville is "a nod to Australian Brutalism and is designed as a robust and solid form. Gallery-like in its expression, the design champions reductionism within Toorak."
Featuring materials of figured stone and warm timber veneer, the interior design visually complements the exterior design language with a rich texture. "Without being overtly masculine or feminine, the selection of materials is purposeful and assured," adds Mark.
The Brookville is under construction and will be completed in April 2024.
Explore more about The Brookville's architecture and interior design process.