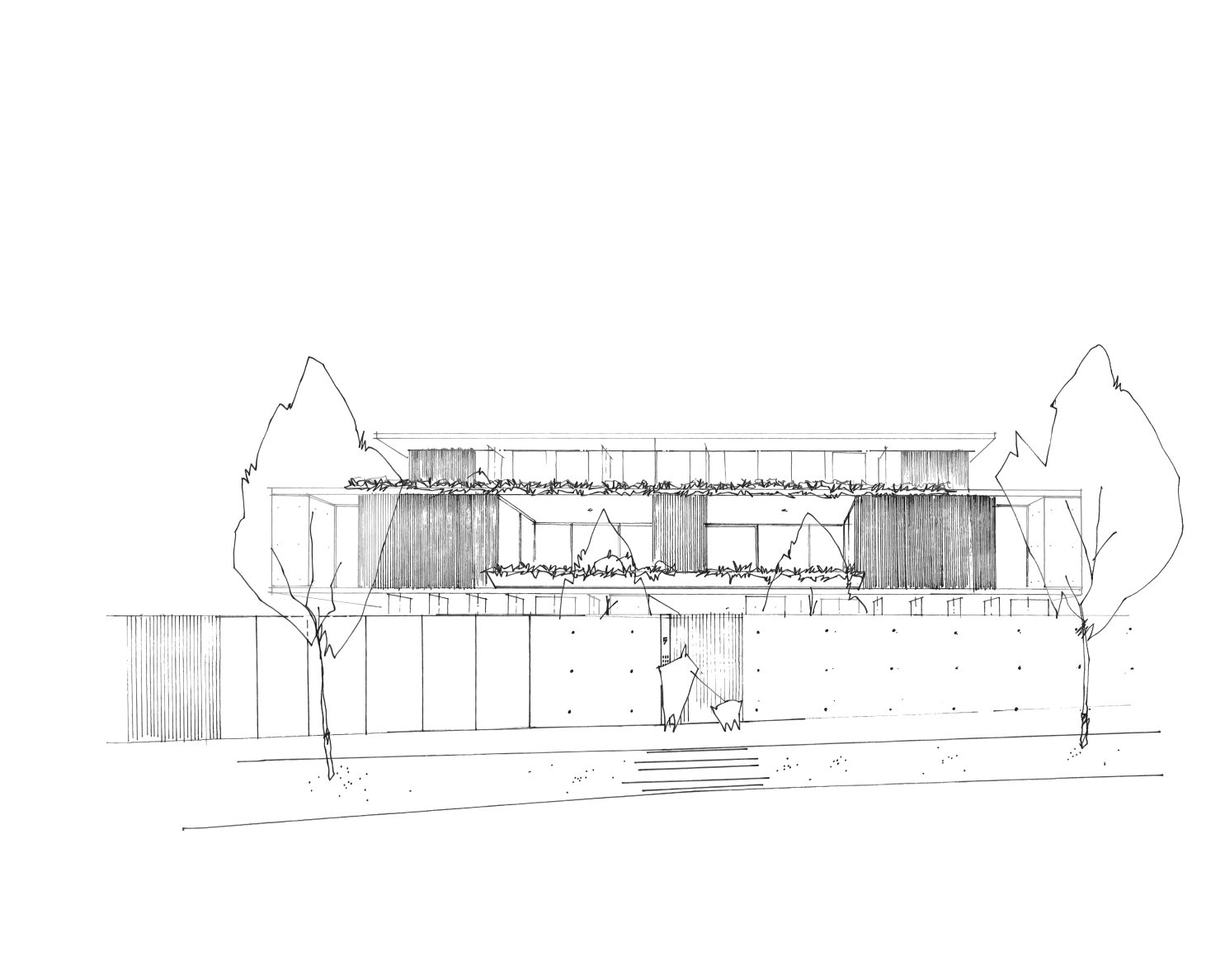 Set just 200 metres from 97 Mathoura Road, Toorak, The Brookville's brutalist form is expressed in precast and off-form concrete. The heavy-weight nature of the concrete structure appears to float above the ground-floor apartments. The body of water on arrival welcomes residents and guests alike and leads to a light-filled atrium entry incorporating landscape design in conjunction with Acre Studio.
Our design philosophy prioritises interior spaces that open out to external views. This has been consistently applied throughout the project's planning strategies, with the axes aligned across each of the unit types to each of the 10 apartments.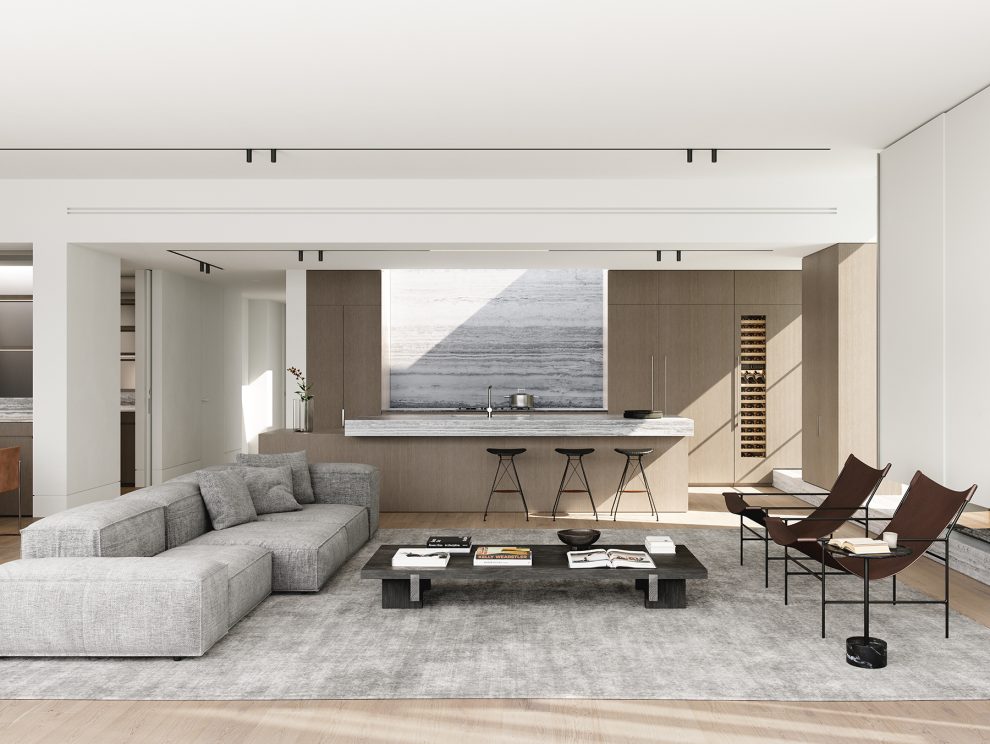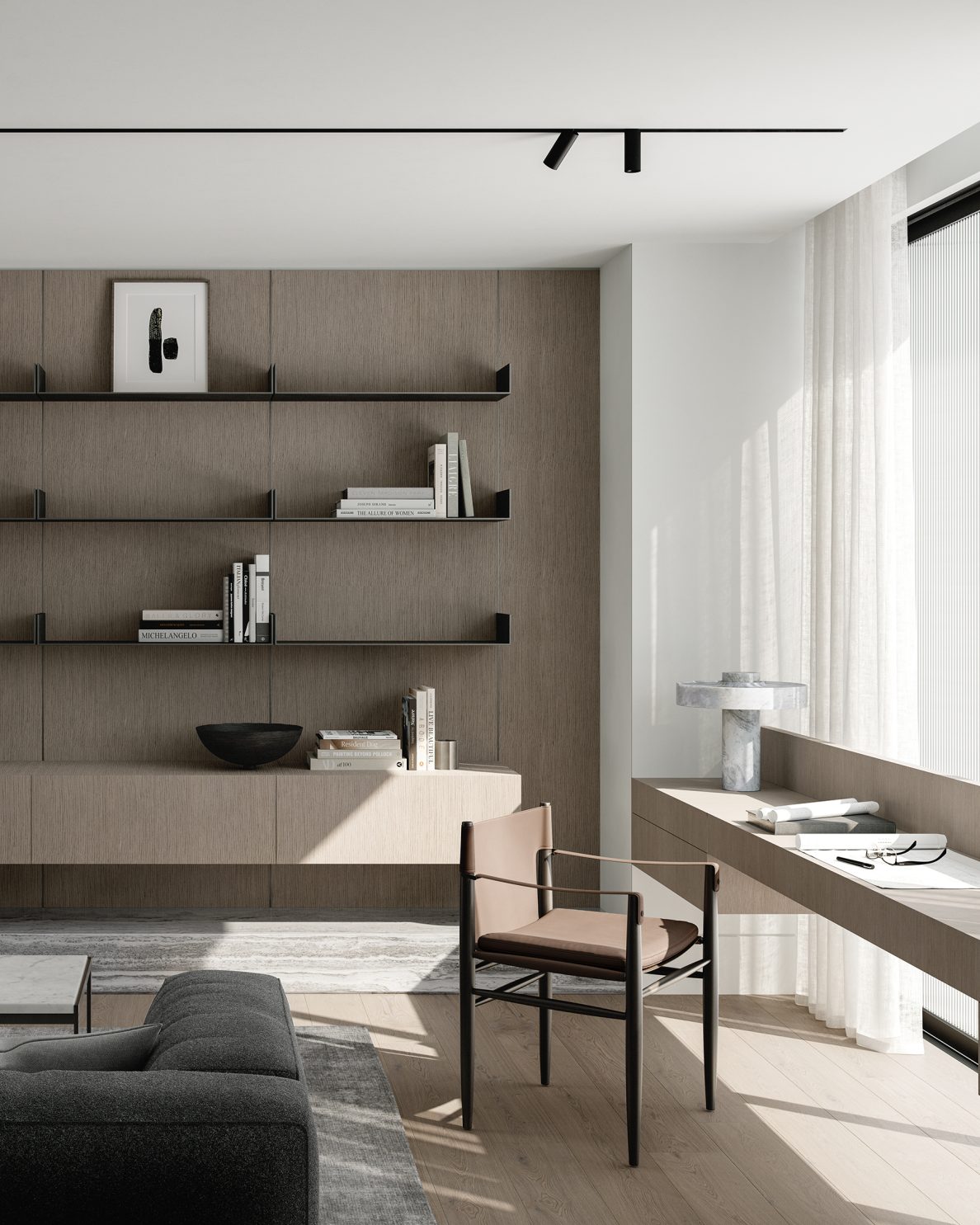 The interior design response follows the robust and sculptural architecture of floating and cantilevered forms. Screening devices have been used as an integrated part of the building. Steel-blade elements punctate the architecture, while concerns of overlooking is mitigated by using deep-set planter boxes aligned along the façade.
Overhead voids cut into expansive first-floor terraces greater connect plan types to view and light with broad open plan spaces across the northern and southern facades.