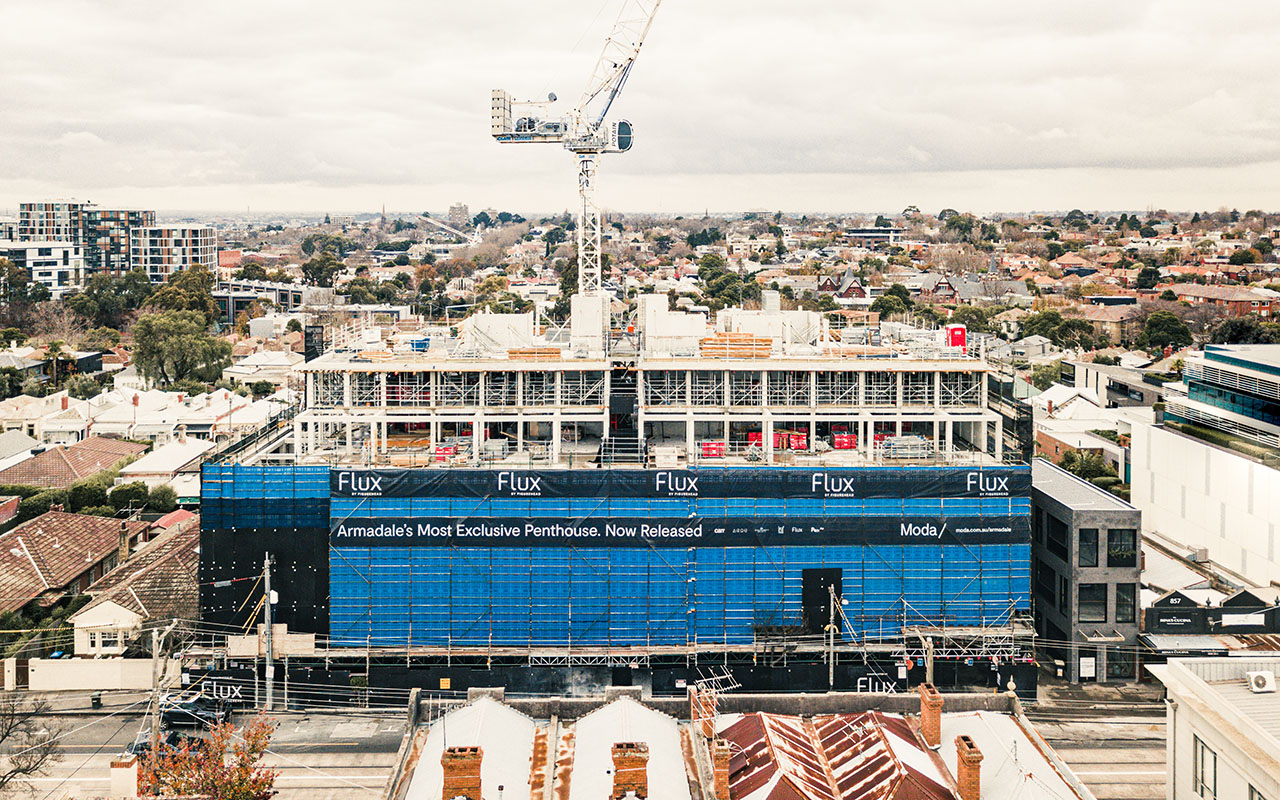 As 835 High Street nears topping out, we speak to Associate Director Stephen McGarry about the design process, how the project is progressing on site and some of the aspects of the design he's most looking forward to seeing once completed.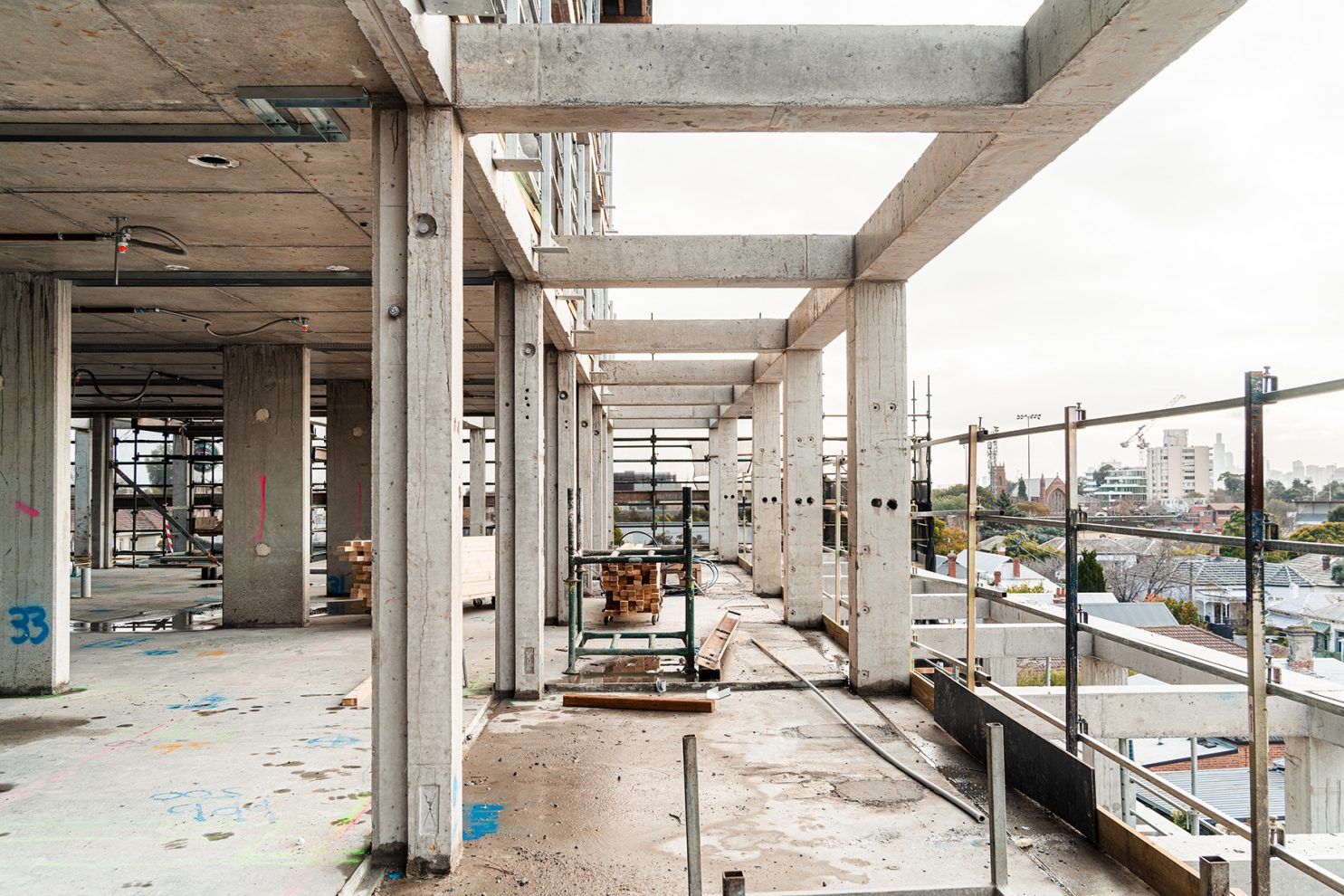 What was the design process when approaching 835 High Street?
At Carr we always try to create a unified whole drawing that brings together the core principles of architecture: materiality, space, form, light and colour, which is how we began the initial process for 835 High Street with Moda.
During the design process and exploration we really tried to understand the social standing of the architectural outcome and the spatial perspective of those that would inhabit the spaces.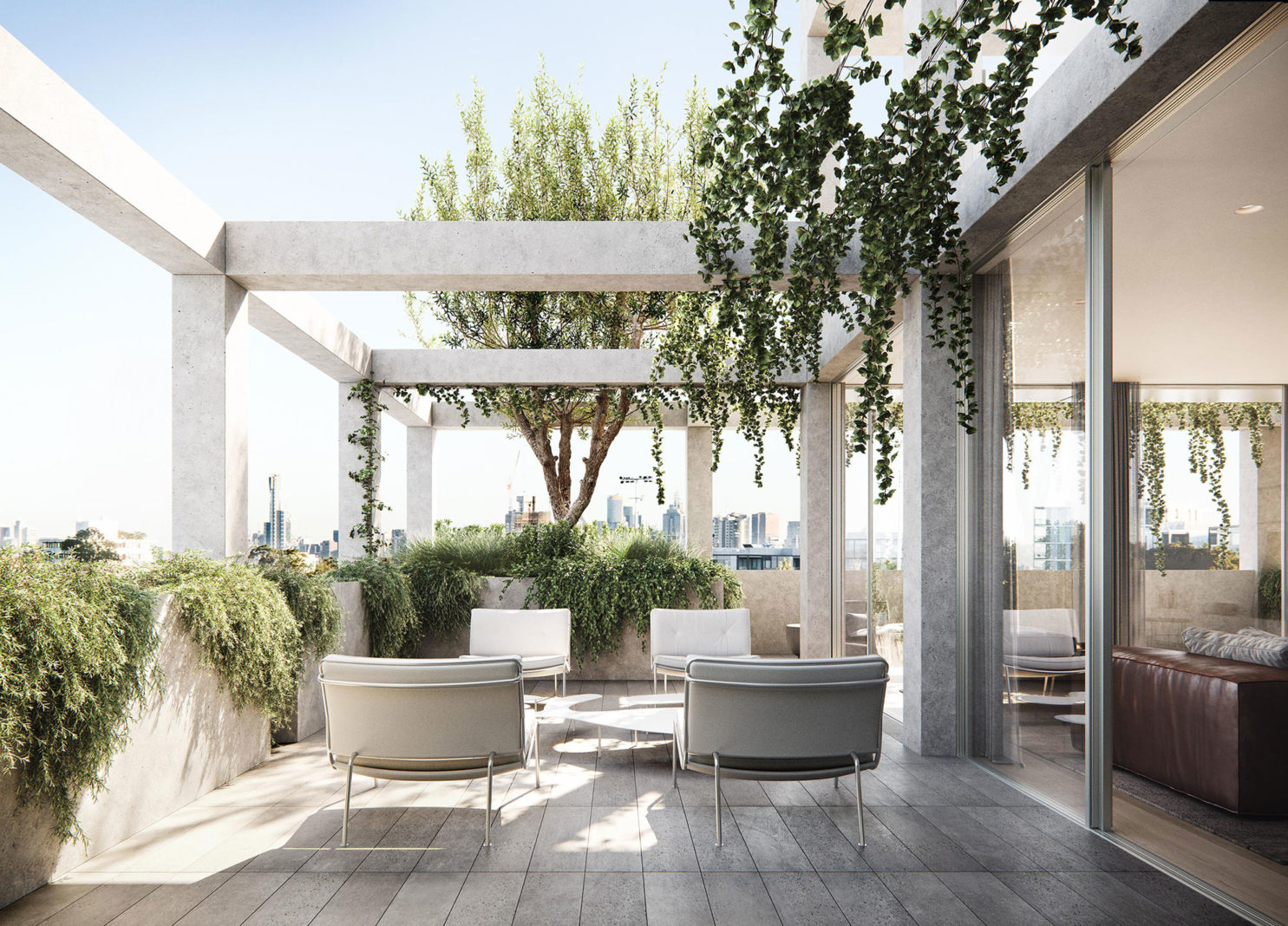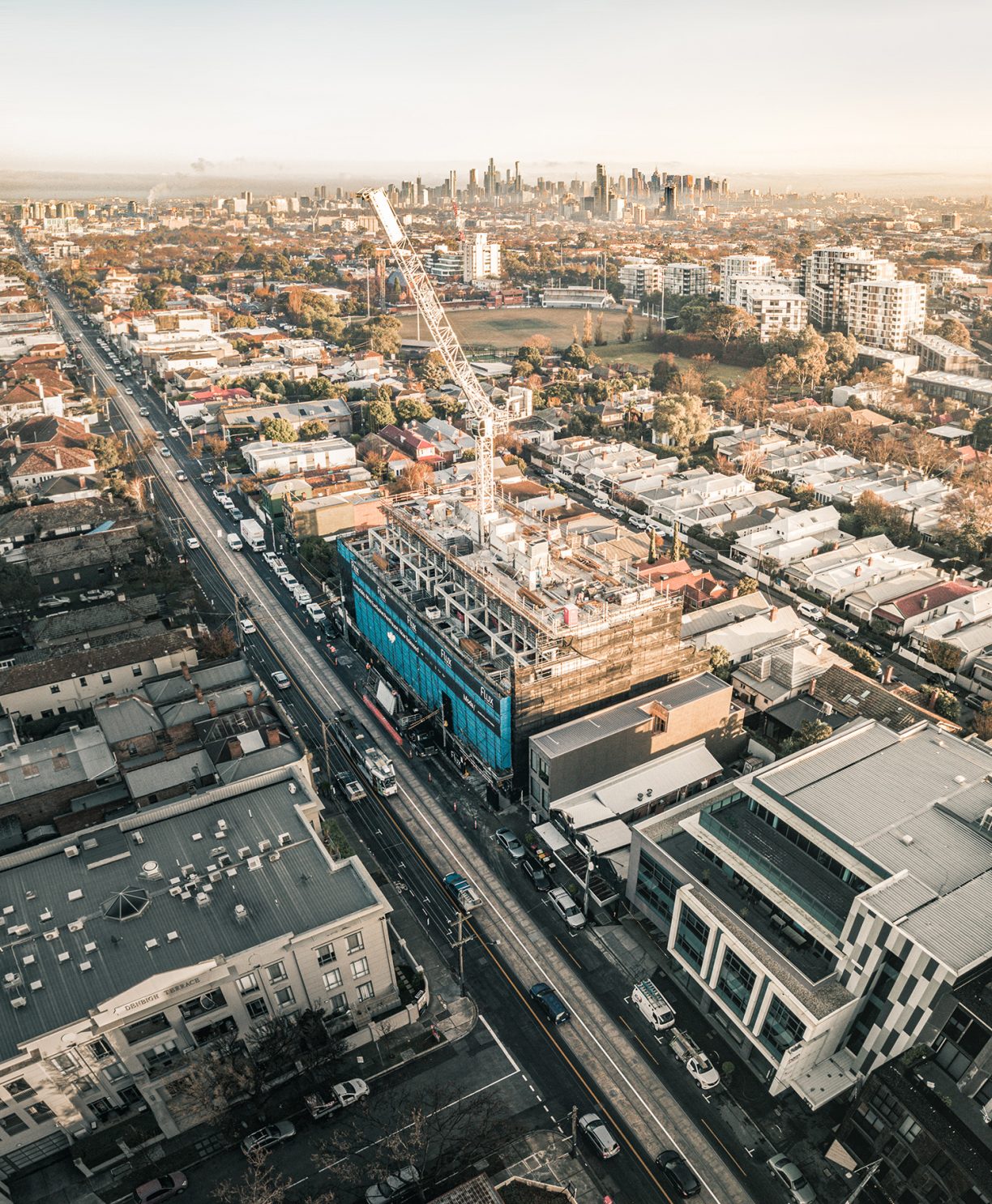 What were some key considerations you had at the outset of the project?
The Housing Industry Association is forecasting more than 143,700 new builds this year, so it is even more essential that proposed developments leave the neighbourhood character largely intact. This was a big consideration from the outset and greatly shaped the project.
The development offers high-quality, medium-density housing in a historically important and growing part of Melbourne.
As with all our projects at Carr, we ensure that architecture is not a human gesture by 'the architect' but one that takes cues from the surrounding context, typological, rhythmical, scalar, colour and proportion.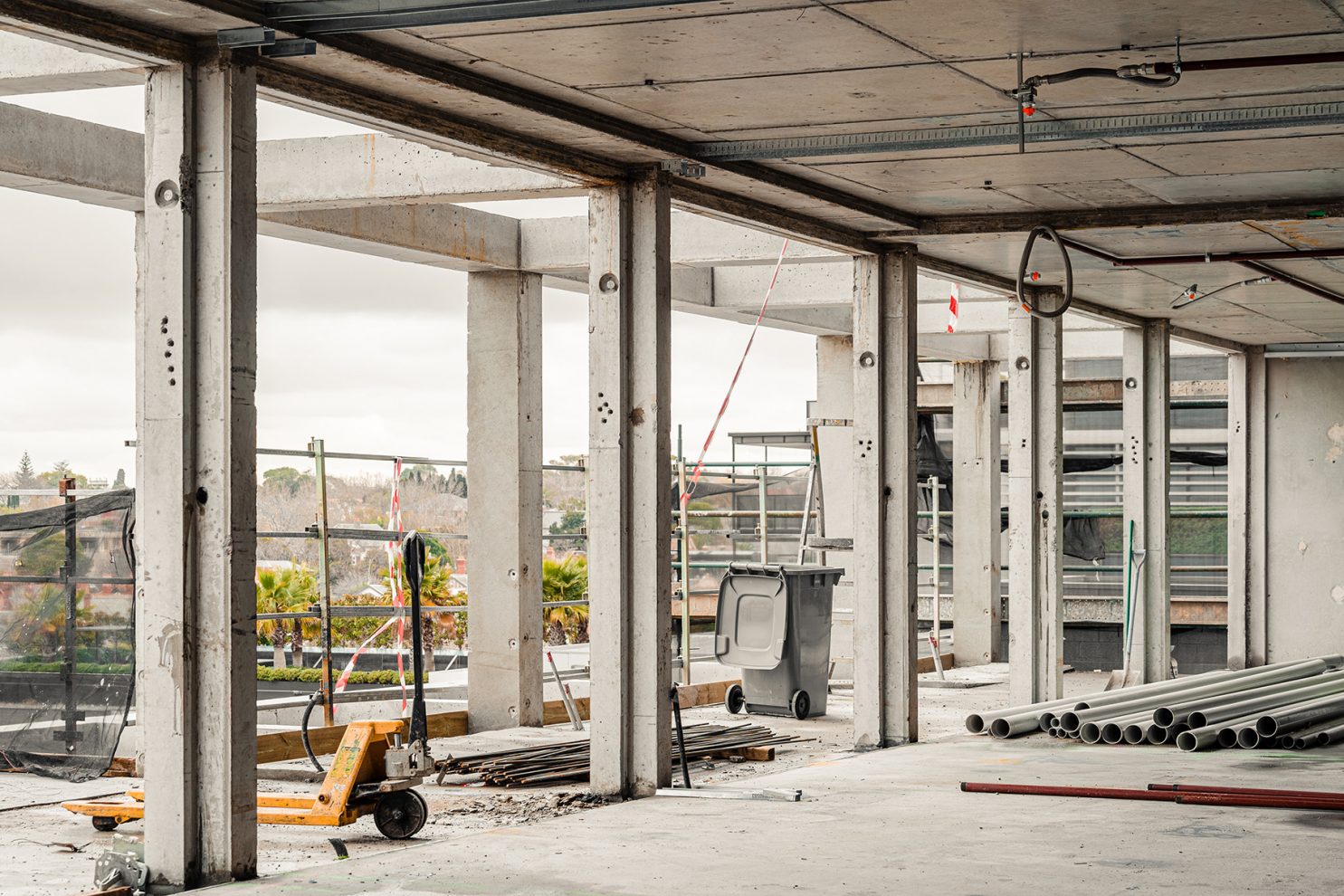 How is has the intended architectural language developed from plan to real life?
Strong rhythm and proportions in the architecture are important to the buildings and spaces we create at Carr, which was no different for 835 High Street.
We have applied repeating elements – similar to music or other forms of art where shape, forms, space, colour and texture are used to induce rhythm –  to give a sense of movement on the façade, which is created by using a well-defined and ordered street wall. When in real life, the result creates a sense of place, which aids defining one's place within the streetscape.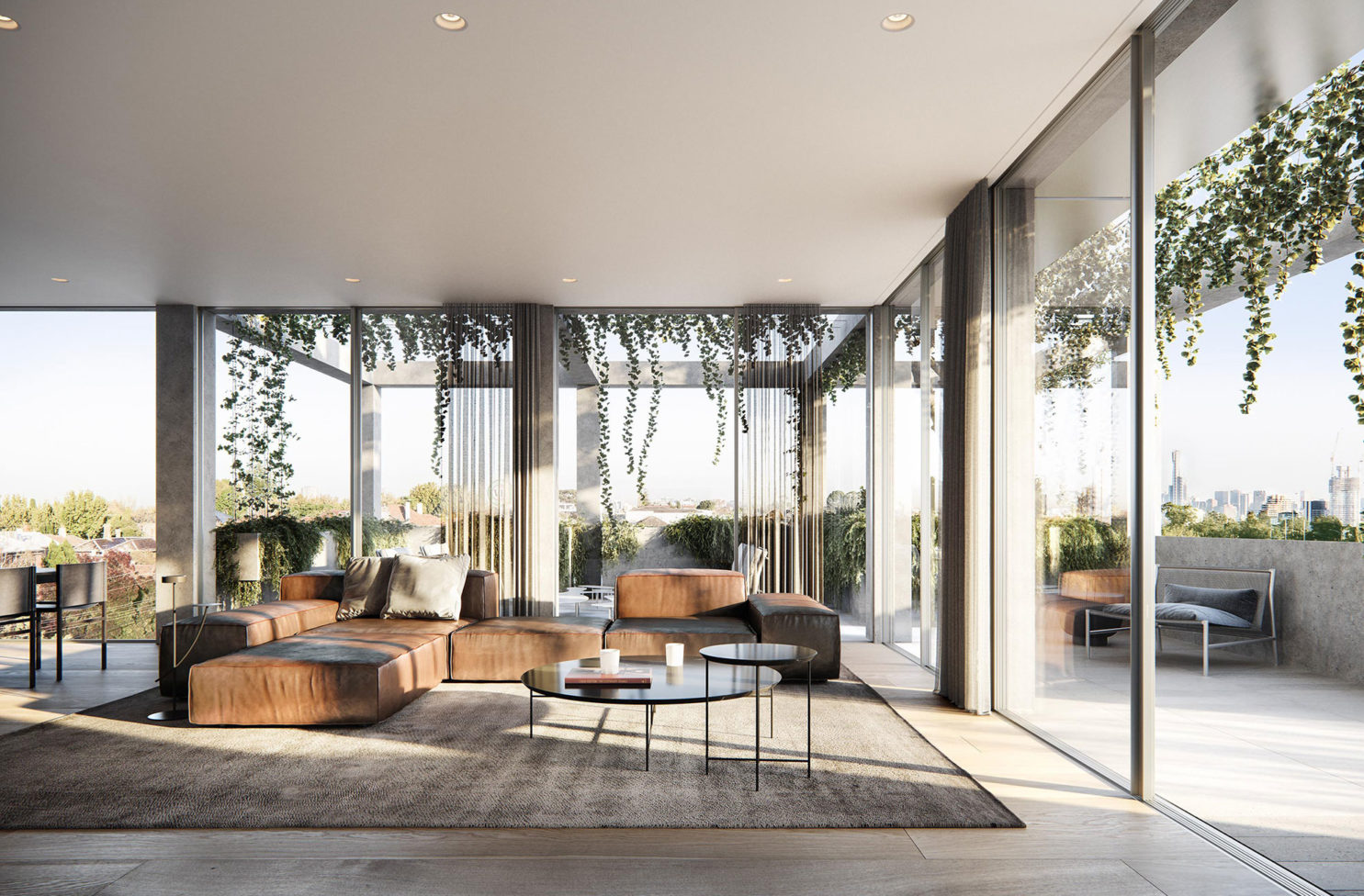 How has working with Flux and Moda enabled the project to come to reality?
This is our second project with Moda, the first being 97 Mathoura Road. Working off that success, and while larger in scale, 835 High Street continues to imbue the design and build quality that Carr and Flux bring to a project, supported by the commitment and drive that Moda have in creating beautiful architecture and interiors.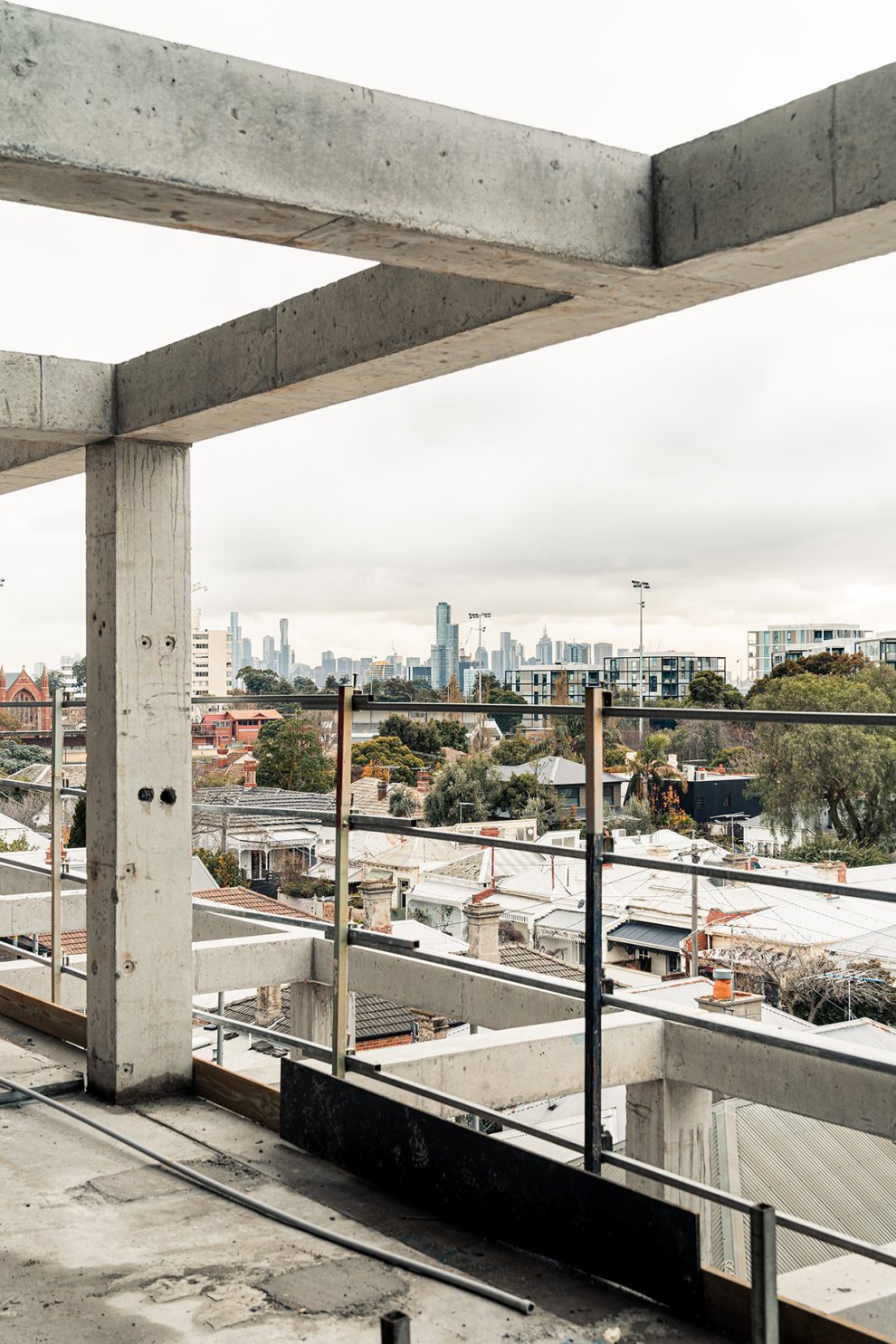 What are you most looking forward to seeing and experiencing once it's completed?
I'm eager to see how the building will sit in the streetscape and the new rhythm it contributes along High Street.
Additionally, it's always such a wonderful moment when a building is completed and you can finally experience the interior spaces and how they communicate directly with the exterior spaces.
With the landscaping designed by Acre Studio and an artist commission by Anna-Wili Highfield, I'm looking forward to experiencing the integration of these aspects and seeing these two collaborative efforts fuse together with the architectural language.
As a team, 835 High Street creates a new benchmark for medium density housing by core design principles, materiality and apartment planning principles. This sets a precedent and benchmark for a rapidly growing Melbourne, so being a part of this team and helping it come to life is incredibly rewarding.
Cover image by Victor Luc. Read more about 835 High Street here.