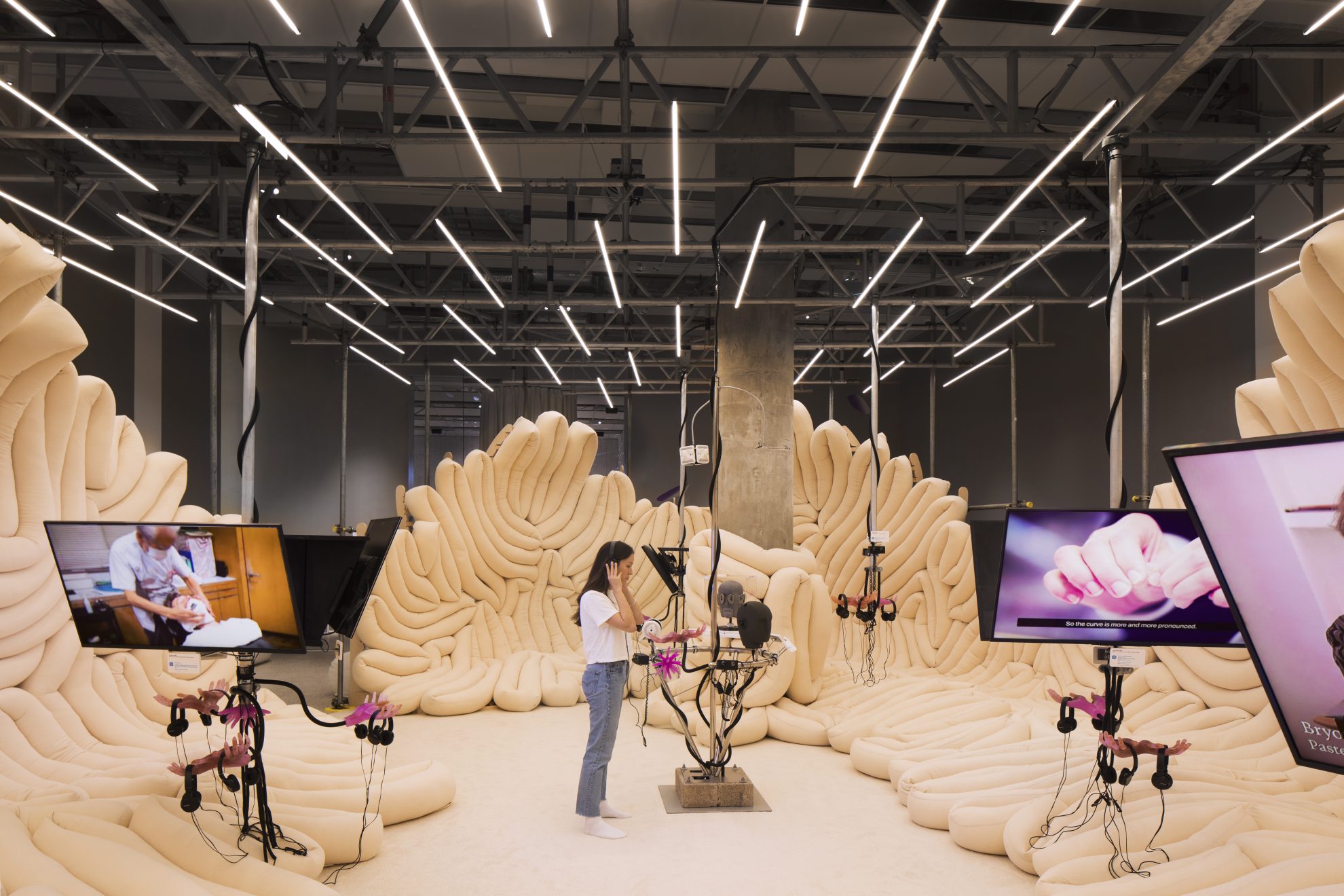 Discovery, experimentation and adaptation are key components for creativity. During her recent visit to London's Design Museum, Communications and Media Manager, Stephanie Kukulka, discovers the tantalising online world of ASMR. Inspired by its ability to captivate people, Stephanie's curiosity leads her to contemplate how the cultural movement might be the key to improved ways of connecting, communicating and even designing.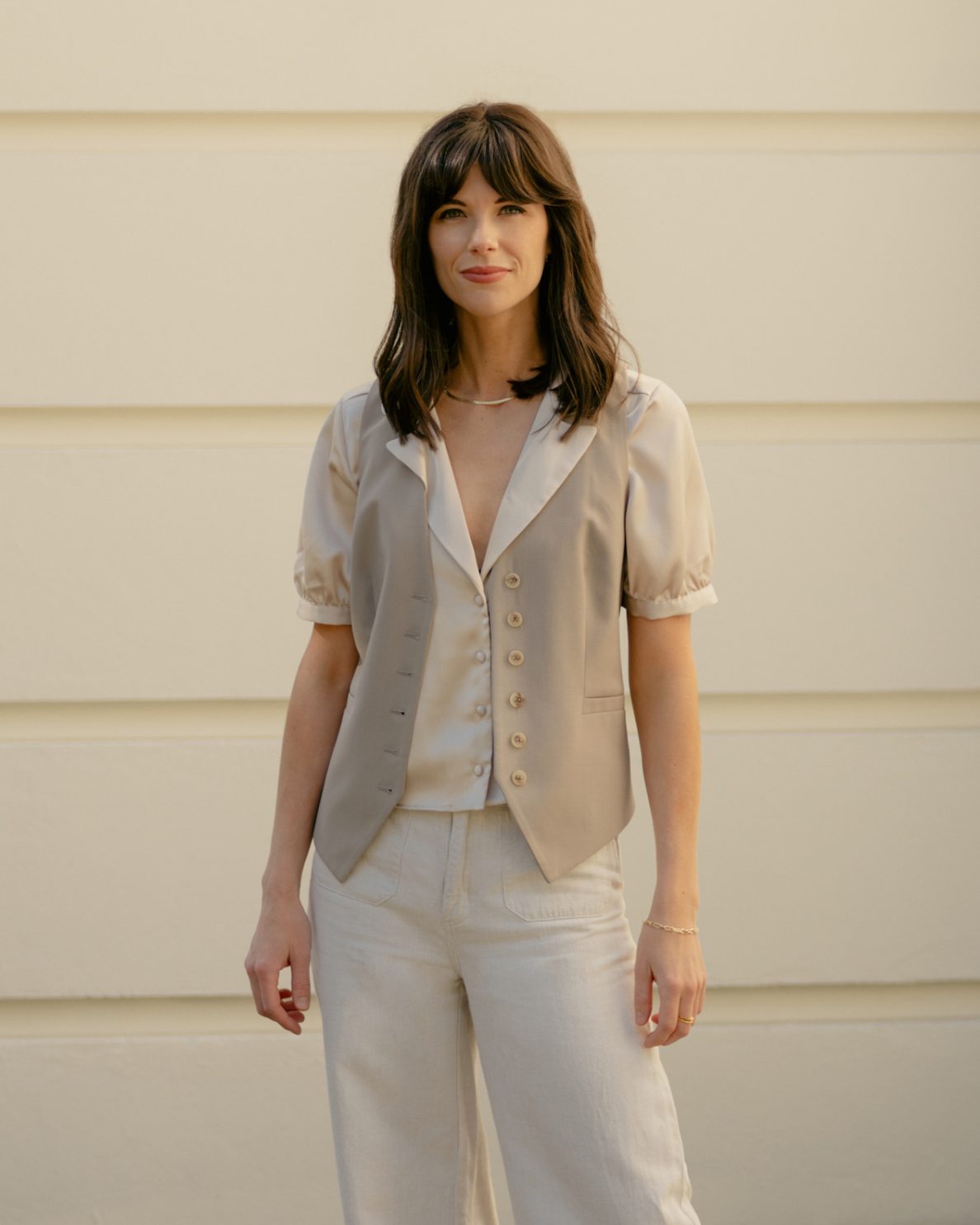 During my recent trip to London, I visited the Design Museum to see Weird Sensation Feels Good: The World of ASMR. As the UK's first ever exhibition dedicated to ASMR – Autonomous Sensory Meridian Response, a term used to describe a physical sensation – the exhibition was a first encounter for many, including myself.
The cultural movement at its simplest can be described as positive goosebumps: the tingles you feel or the tranquillity you experience through certain sights, sounds or textures. The individual-based experience sees millions of audiences around the world tuning in online to watch ASMRists (creators of ASMR content) for relaxation and enjoyment.
As one of the largest online cultural movements, I began wondering, what lessons can we learn from this niche that has people tuning in and paying attention?
Seeking good feelings
Unlike much of the digital world, ASMR injects the internet with softness, kindness, and empathy. ASMR is not about speed, but about focus. As a movement, it highlights an experience people are seeking: one that is slow, gentle, and centred on self-care. Triggering tingles, relaxation and an overall sense of calm, ASMR is helping people cope with anxiety, stress, insomnia and loneliness.
Craig Richard, the founder of ASMR University and author of Brain Tingles: The Secret to Triggering Autonomous Sensory Meridian Response for Improved Sleep, Stress Relief and Head-to-Toe Euphoria says,
"The rise and popularity of ASMR has highlighted that many people want less Sturm und Drang (storm and stress) in their content and more peacefulness and relaxation."
With this in mind, I'm curious about how we can adapt how we communicate to trigger good feelings.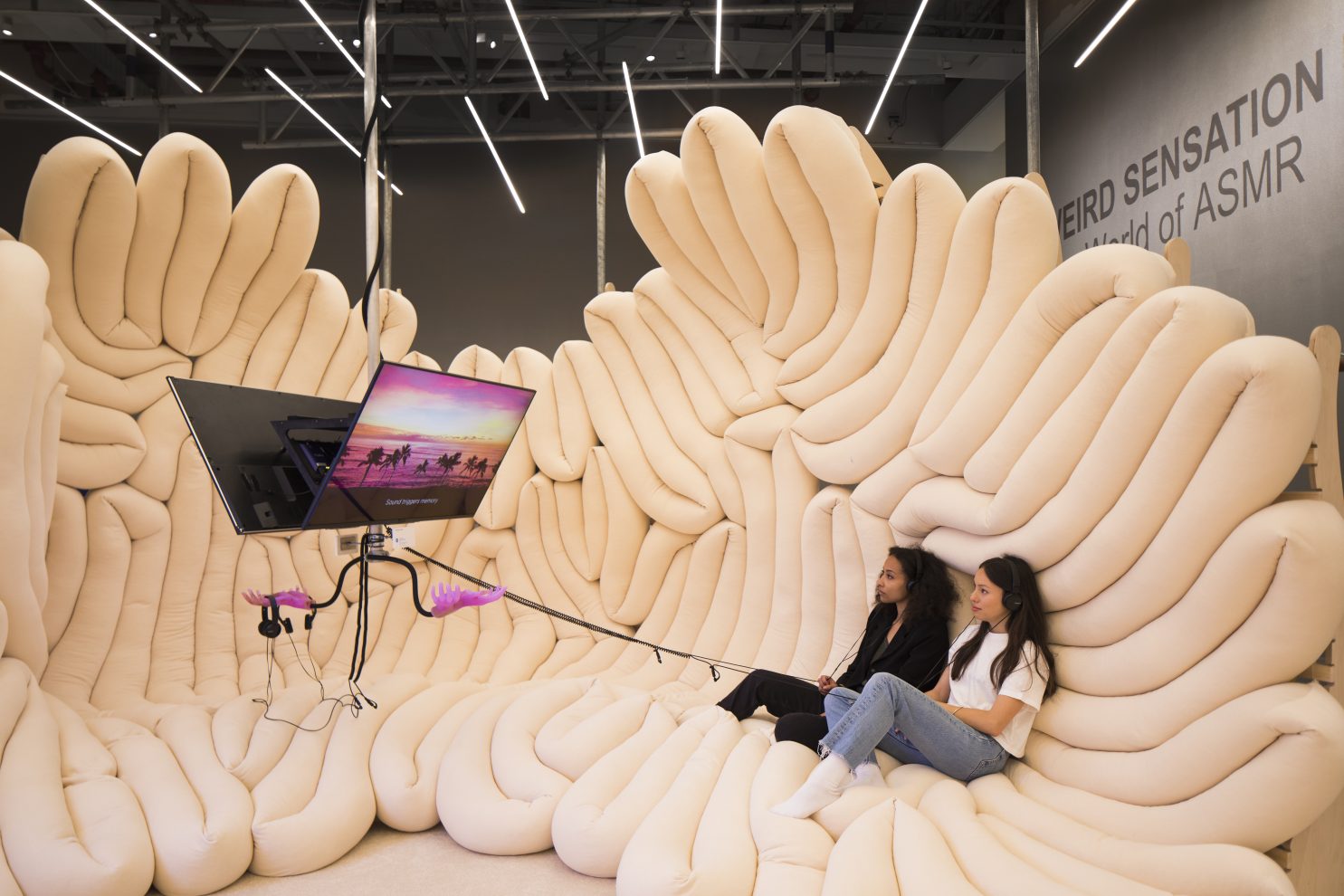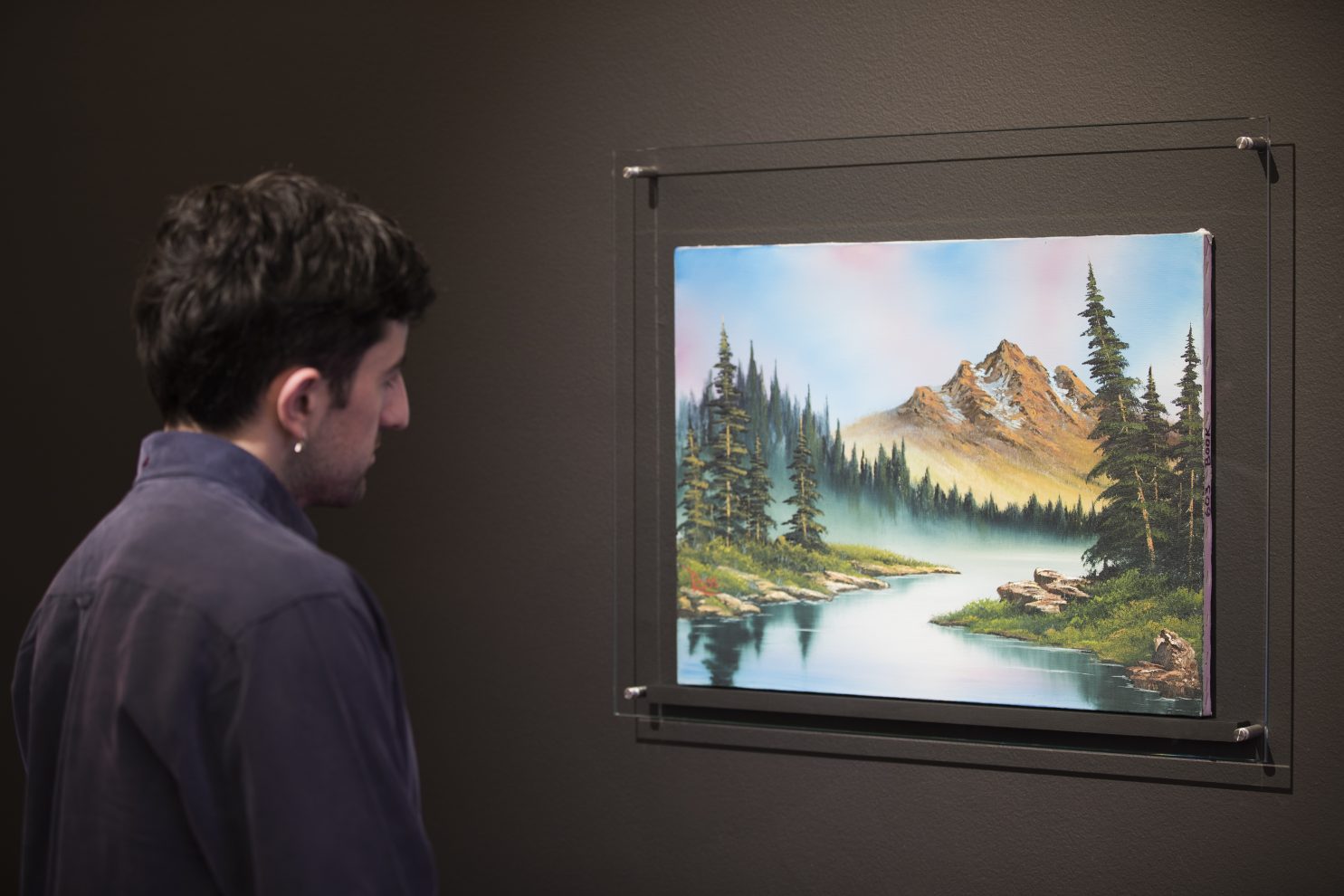 Less shouting, more whispering
If there was one main take away from the exhibition's experience, it was that people enjoy listening to whispering. Whispering videos are one of the most popular and profitable forms of ASMR videos on YouTube.
Likewise, there are pre-existing videos, such as The Joy of Painting (1983-94) which sees host Bob Ross, the 'Godfather of ASMR', transporting you to a world of his imagination, teaching viewers how to paint trees, mountains and landscapes. While I watched, Ross's calm demeanour and gentle tone of voice immediately slowed my heart rate down and lulled me to a state of sleepiness.
With the diversification of digital platforms, publications and advertisements, marketing communications has gradually needed to get 'louder'. Competing in an over-saturated market for an audience's attention, campaigns have become bolder, sharper, and in some ways, more confrontational.
If we were to apply a whispering tone of voice, what would that look like? And would it, in actual fact, grab and hold people's attention for longer?
Marketing communications has gradually needed to get 'louder'; however, would a whispering tone of voice grab and hold people's attention for longer?"
Applying ASMR to marketing
Brands and businesses have already begun tapping into the ASMR space to better connect with audiences and boost sales.
The exhibition included Virgin Atlantic's 2021 ASMR-inspired advertisement where sound was used to trigger memory. Applying ASMR techniques, Virgin Atlantic reminded viewers of their favourite missed moments of travelling. Following a survey of over 1,000 British adults, the moments captured included missing the pilot speaking over the PA and missing the tinkling sound of the drinks trolley. Understanding the link between ASMR techniques, memory and relaxation, the advertisement cleverly tapped into their audience's fond holiday memories to boost flight sales.
For me, the ad felt fresh, calming and inviting.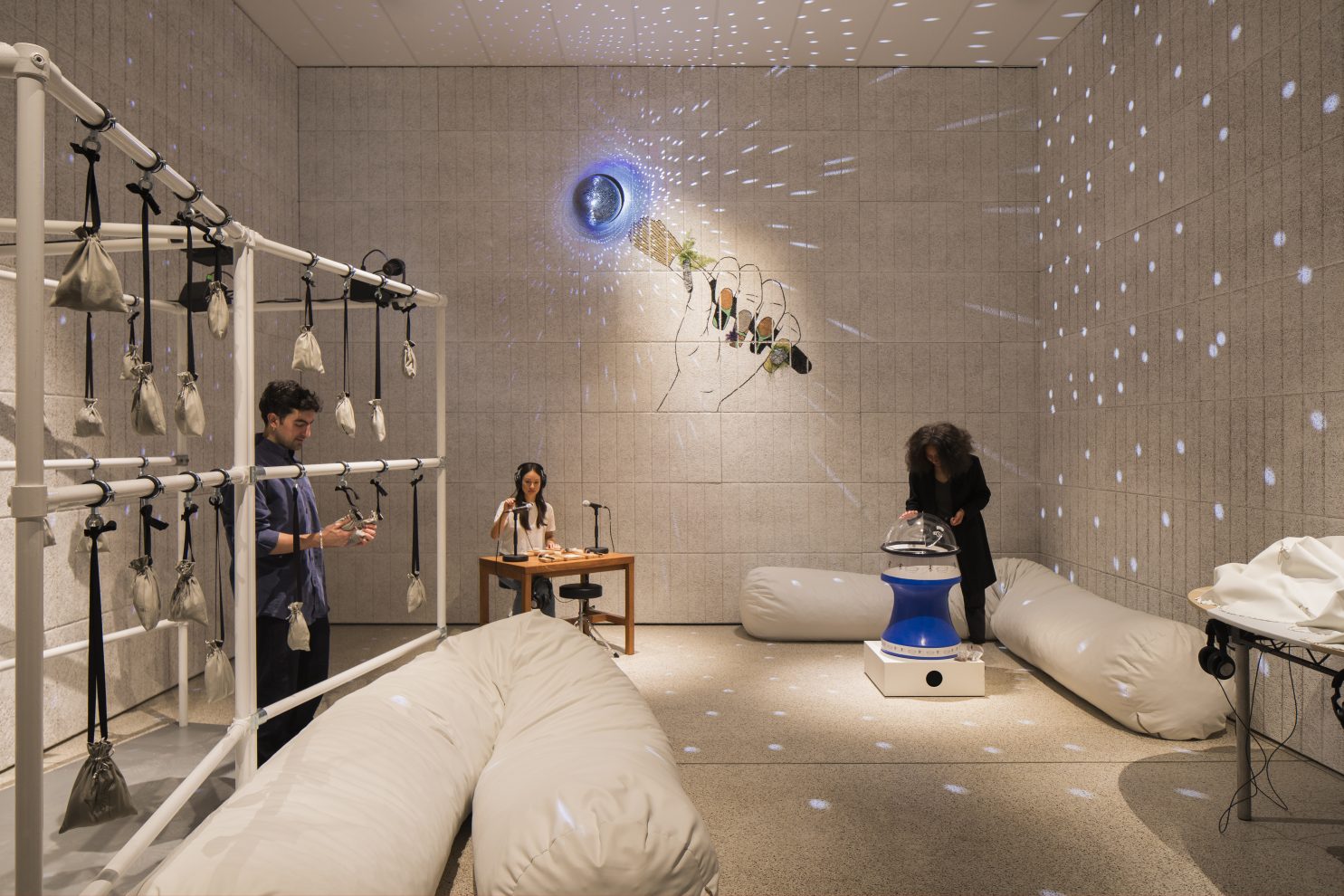 Acknowledging the pitfalls
As businesses explore and play with ASMR techniques for new ways to engage with audiences, different markets and even team members  – particularly millennials, as Google research shows –  pushing content that has the purpose to stimulate an emotional and physical response comes with potential pitfalls.
Importantly, as all individuals experience ASMR differently – from varying degrees to not at all – it's challenging to control the results. Graham Page, UK Managing Director of Offer and Innovation at Kantar Millward Brown and an expert in advertising effectiveness highlights, "Probably less than five percent of the population will experience it [ASMR]. In which case, it's unlikely that many people will feel the intended tingle." Moreover, given the personal nature of ASMR, content is also at risk of appearing disingenuous.
Like all marketing and communication activities, in depth testing to uncover the possible range of responses when using ASMR techniques is needed to truly understand its receptivity.
ASMR from a design lens
The potential for ASMR extends beyond marketing communications. When looking more broadly at design and architecture, the possibilities are vast. From workplaces, display suites, public spaces and even end of trip facilities, the way we experience a space can be heightened through sound, and by extension, ASMR techniques.
Where to next?
In considering AMSR techniques, rather than doing it for the sake of it, a good place to start is to understand why. What purpose would these techniques seek to achieve? And how genuine are your intentions? Starting from a place of authenticity is more likely to lead to a genuine connection, and in turn, a positive result.
Meaningful communication is fundamentally based on understanding your audience and their needs. When looking through the lens of ASMR, a slower, quieter and gentler form of creativity can help engagement. And if done right, can connect and captivate people's minds and attentions, and possibly trigger tingles.
'WEIRD SENSATION FEELS GOOD: The World of ASMR' is exhibiting at the London Design Museum until 16 October 2022 and is curated in collaboration with ArkDes, the Swedish Centre for Architecture and Design.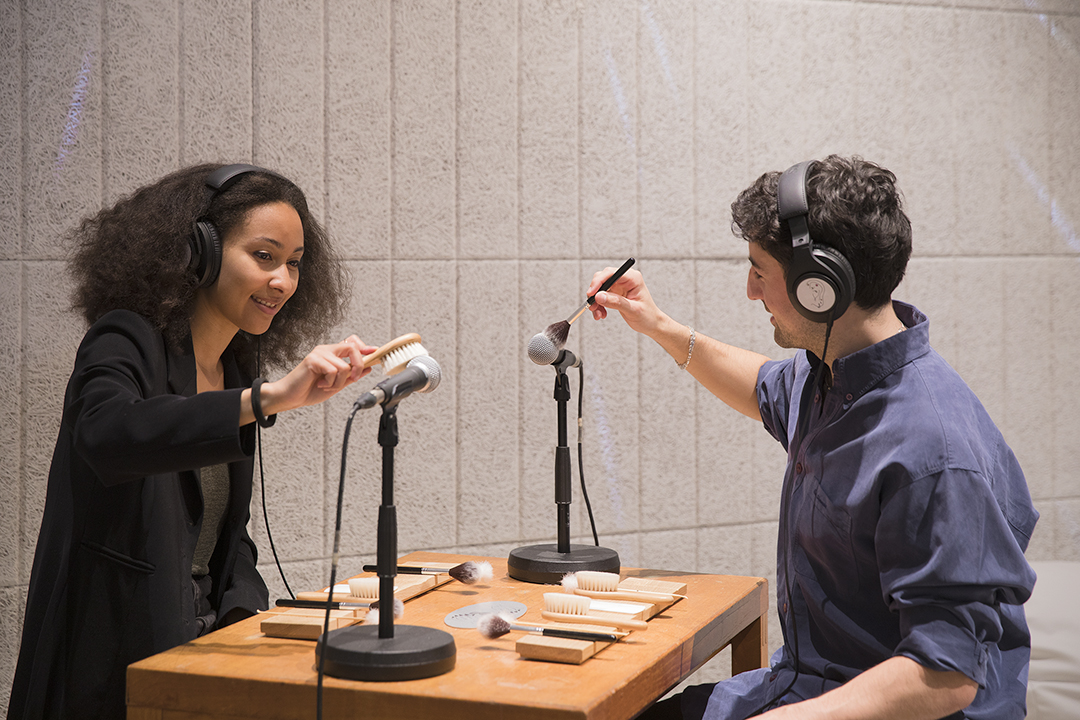 Read about The Power of Brand and how Carr look to create genuine and imbedded meaning within their workplace projects.