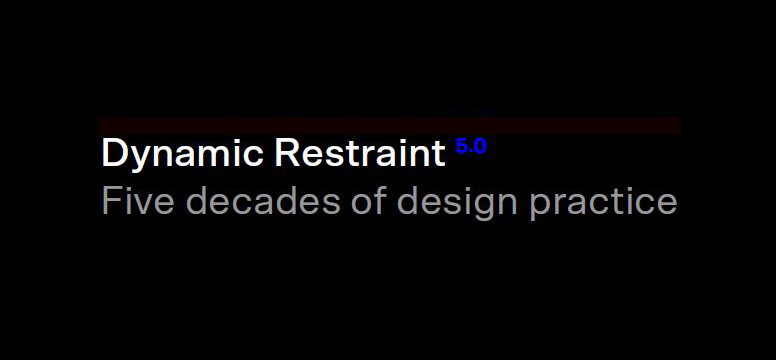 To celebrate five decades of design practice on 10 May 2021, Carr has unveiled 'Dynamic Restraint5.0 '.
The concept captures Founding Principal Sue Carr's positive attitude and desire for constant change, activity and progress; as well as the calm and understated design expression that Carr have come to be known for.
The creative designer behind Dynamic Restraint, is long-term friend and peer David Pidgeon of creative studio, Pidgeon Ward, who has known Sue for over 20 years. On the creation of Dynamic Restraint, David notes:
"Sue has a deep passion for detail—a hallmark of her design, but simultaneously an infectious energy and enthusiasm which exudes to all aspects of her life. The framing of this magnificent achievement required an approach far beyond appending the numerals five and zero to a logo—the collaborative result distils an 'ethos for practice'—five decades in the making."
Read more about the evolution of Sue Carr and the practice here.