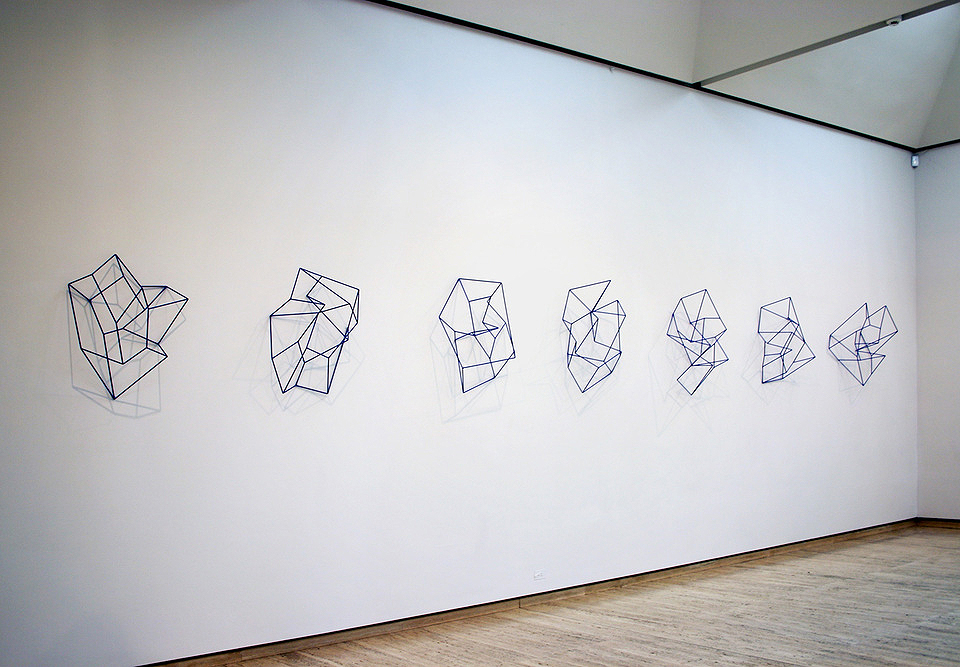 Preeminent Australian artist Robert Owen has been producing highly coveted and collectable work for more than 50 years, showing diversity of execution across installation, photography, sculpture, painting and public commissions. Here at Carr, we admire his intuitive approach to light, colour, space and context – elements that we continually work with for our designs.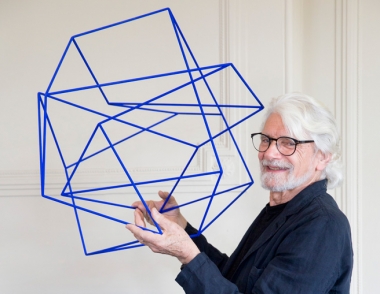 Working across a multitude of media – sculpture, photography, installation, painting and major public commissions – the highly-awarded Australian artist Robert Owen continues to produce work that explores and unpacks geometries in response to space and form.
History
Owen studied sculpture at the National Art School, Sydney, graduating with honours in 1962. In 1963 he travelled to Greece where he lived for three years as part of an expatriate community of writers, poets and other visual artists. It was a formative period, where Owen witnessed an eclipse of the sun over the Peloponnese, resulting in his lifelong research of the effect of colour on consciousness.
Returning to Australia after 12 years living in Greece and London, Owen became actively involved in the art scene of Sydney, representing Australia at the 38th Venice Biennale in 1978, alongside Ken Unsworth and John Davis. It was at this time that his practice began to shift into large scale site-specific and installation artwork.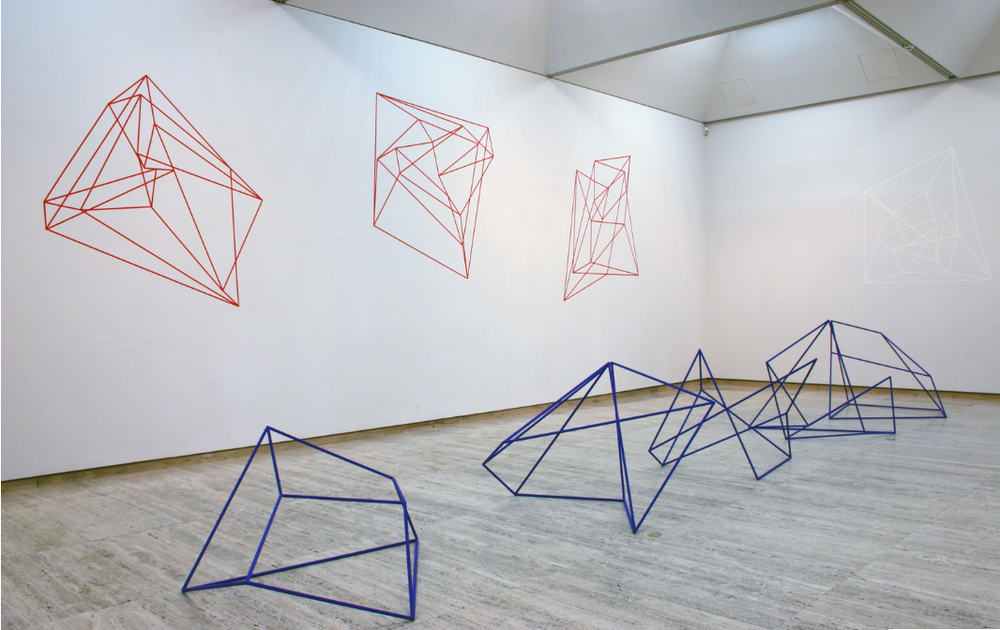 Owen moved to Melbourne in 1987, where he still resides today. Throughout the nineties he was Associate Professor and Head of Sculpture at RMIT University, where he revitalised the course with exchange programs with Utrecht School of the Arts and the Gerrit Rietveld Academie, Amsterdam.
It was also at this time that Owen's work returned to abstractions of geometric colour and form, through sculpture and painting. In addition, Owen began to receive large-scale public art commissions – many that have become iconic within the urban fabric of Melbourne.
Numerous awards and accolades define Owen's career, as well as being an active member of the art community where has served on various boards and led myriad initiatives.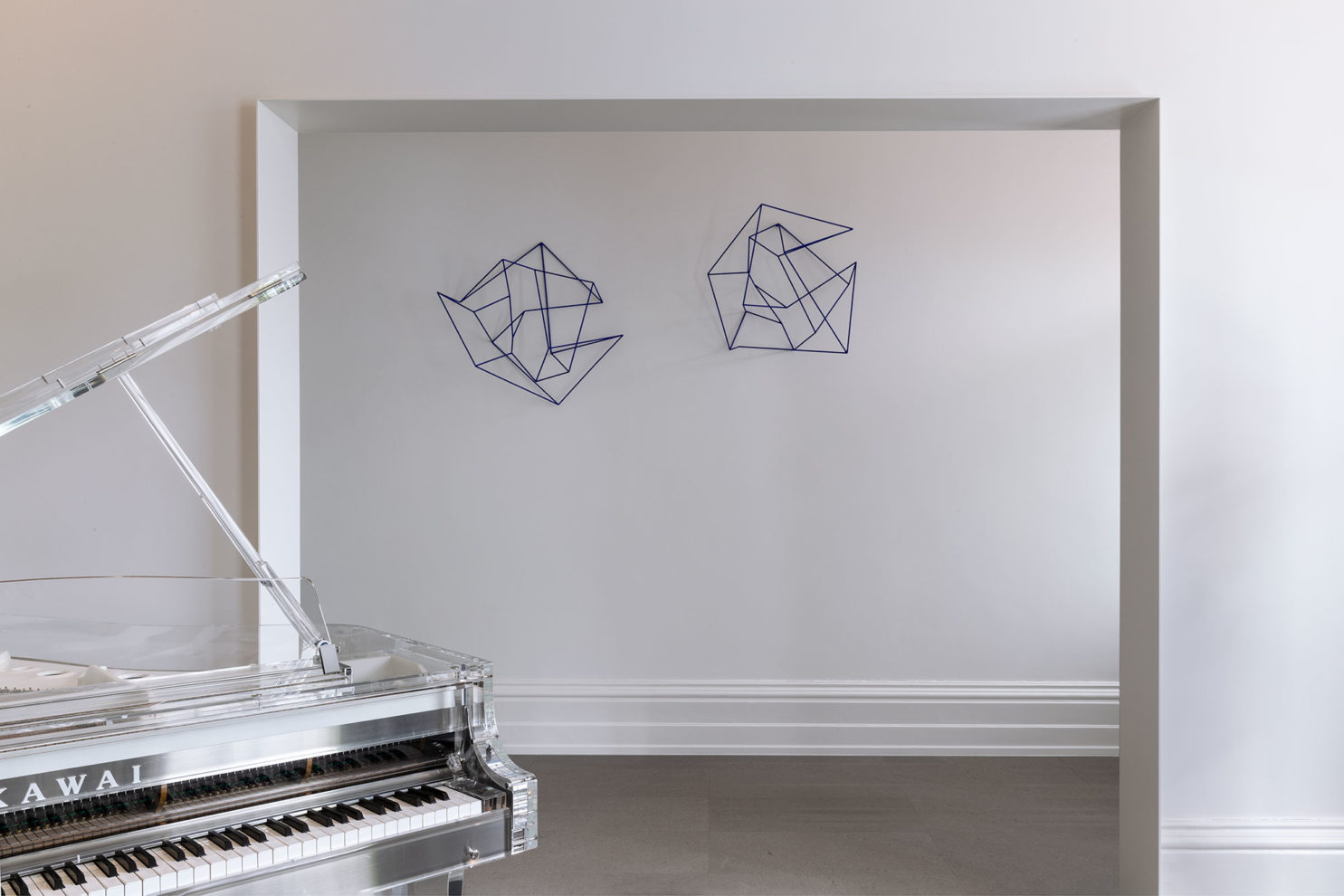 Practice
Behind the highly conceptual work of Owen is an exploration of light, space and form, which is driven by colour and materiality. Often cited as art that bridges science, metaphysics and abstraction, Owen's work is also characterised by diverse approaches to both medium and material.
The Art Gallery of NSW describes his art practice as having "two closely interrelated directions: geometrically speculative sculptures and abstract paintings in which colours are structured through the discipline of the grid". Adding that, "A highly imaginative and even intuitive response to logic informs both strands".
In much the same way that Carr approaches a project, whether architecture or interiors, Owen investigates the interrelationships of form and space, colour and materiality, creating sculptures with kinetic force.
See incredible Robert Owen artworks in our studio and at East Melbourne Residence and South Yarra Residence. Robert Owen is represented by ARC One Gallery.