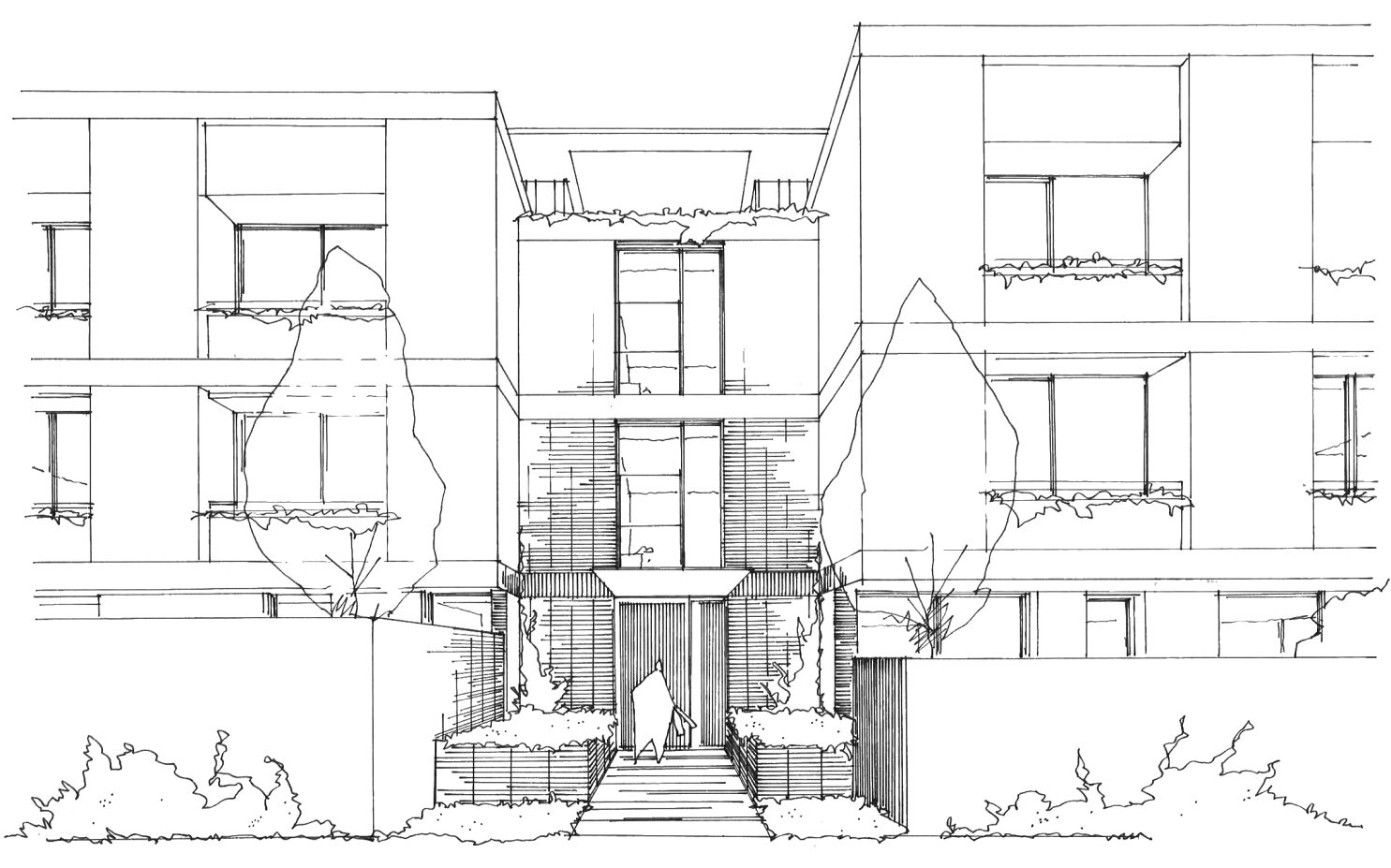 The Berkeley replaces a single residence and offers a contextually responsive, boutique multi-residential project led by developer Redrock Group.
Nestled on one of Hawthorn's premier tree-lined streets, the development is set back and integrates the scale and form of the surrounding precinct, respecting the vernacular of the historic houses. Working with landscape architects, Jack Merlo, the landscape design prioritises maintaining and enhancing the green character of the streetscape that is defined by.
The façade is designed to settle seamlessly with its surrounding context and exhibits both contemporary and classical design features akin to the local neighbourhood. The symmetrical form affirms a stately, confident presence and is comprised of two wings extending out from a central foyer. Made up of seven homes across four floors, including a podium to the foreground, the upper level is set back from the street and appears as if floating.
Featuring a palette of classic, enduring materials; a symmetrical form, and generous landscaping across every angle, The Berkeley is right at home in the handsome Hawthorn streetscape."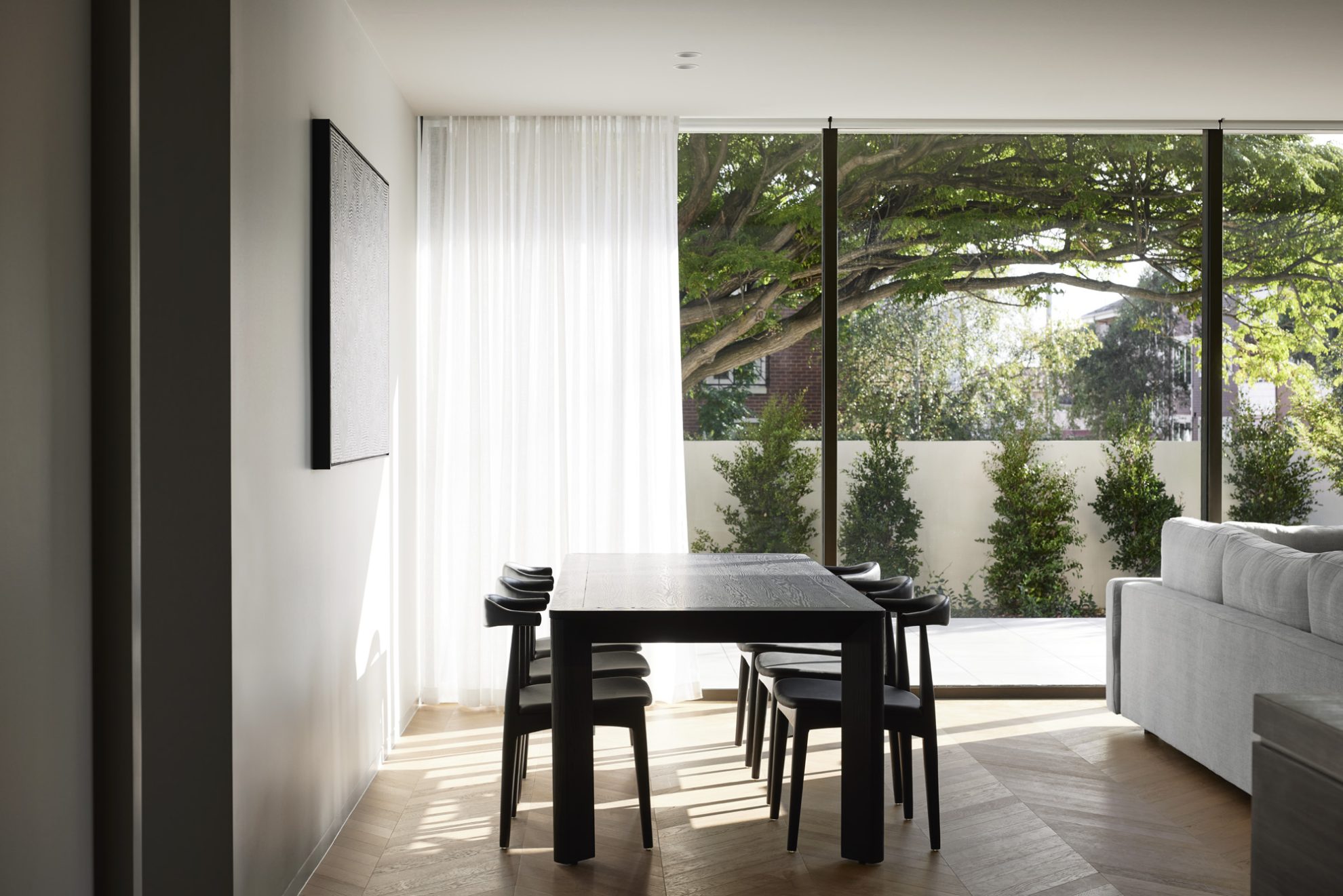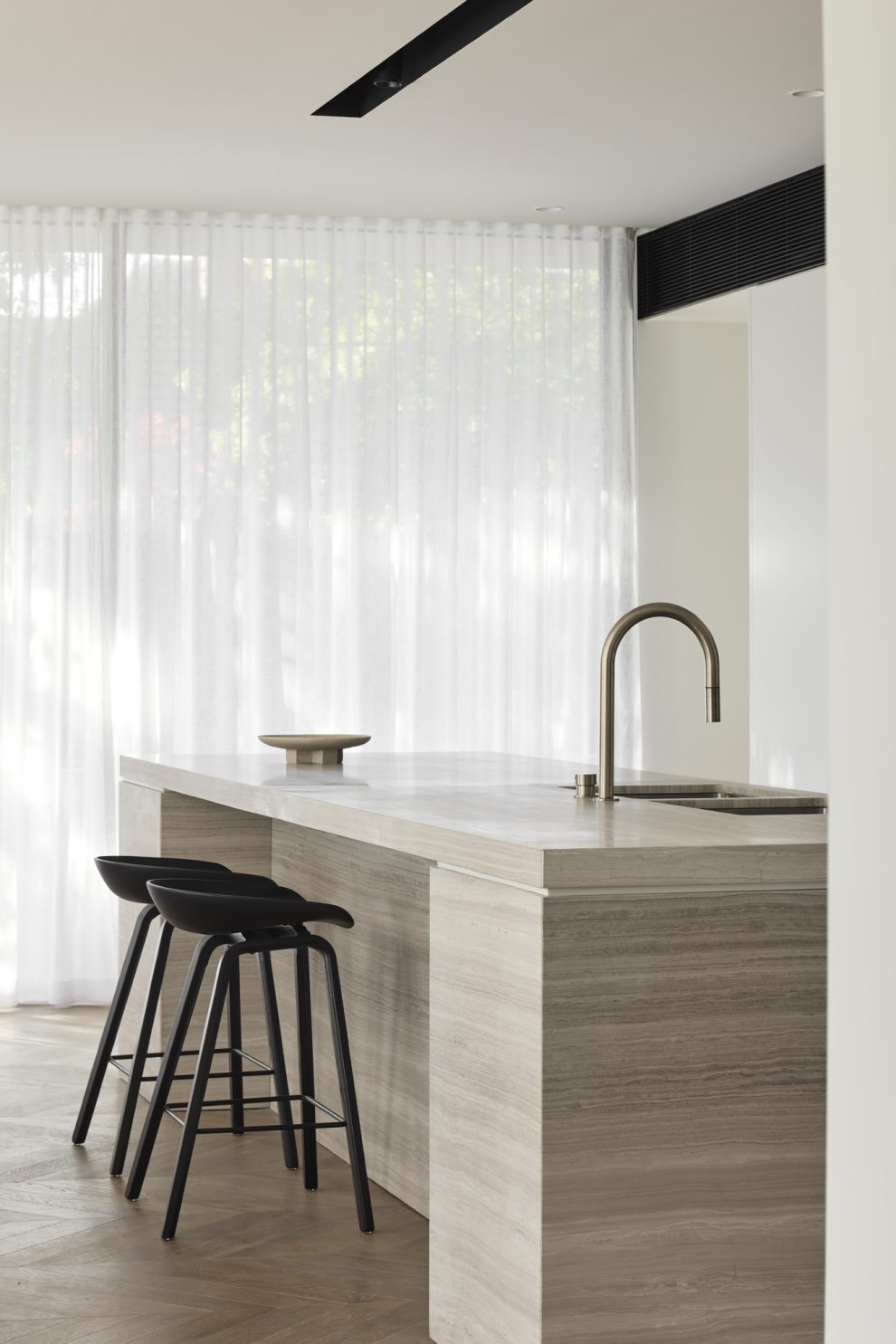 The Berkeley's interiors flow on seamlessly from the architecture, creating a seamless sense of cohesion between inside and out. Within, the aesthetic is one of refined sophistication – designed to impress while still innately understated. The open-plan living is afforded with extensive joinery details, as well as soaring, full height windows that frame vistas of the surrounding greenery, while drawing in an abundance of natural light. Upper-level apartments also enjoy impressive views of the city skyline, to be admired from the spacious landscaped balconies.
Situated in one of Hawthorns most coveted tree line streets , The Berkeley is the epitome of boutique residential living. With just seven spacious half and full floor residences reflecting classical proportions embodying symmetry and elegant restraint, The Berkeley has been curated to stand the test of time."
The ensuites continue the material language of the living area and includes natural limestone vanities. Illuminated by sunlight, residents will enjoy morning regimes with well-lit spaces, alongside further luxurious yet practical features such as ample storage and expansive mirrors.