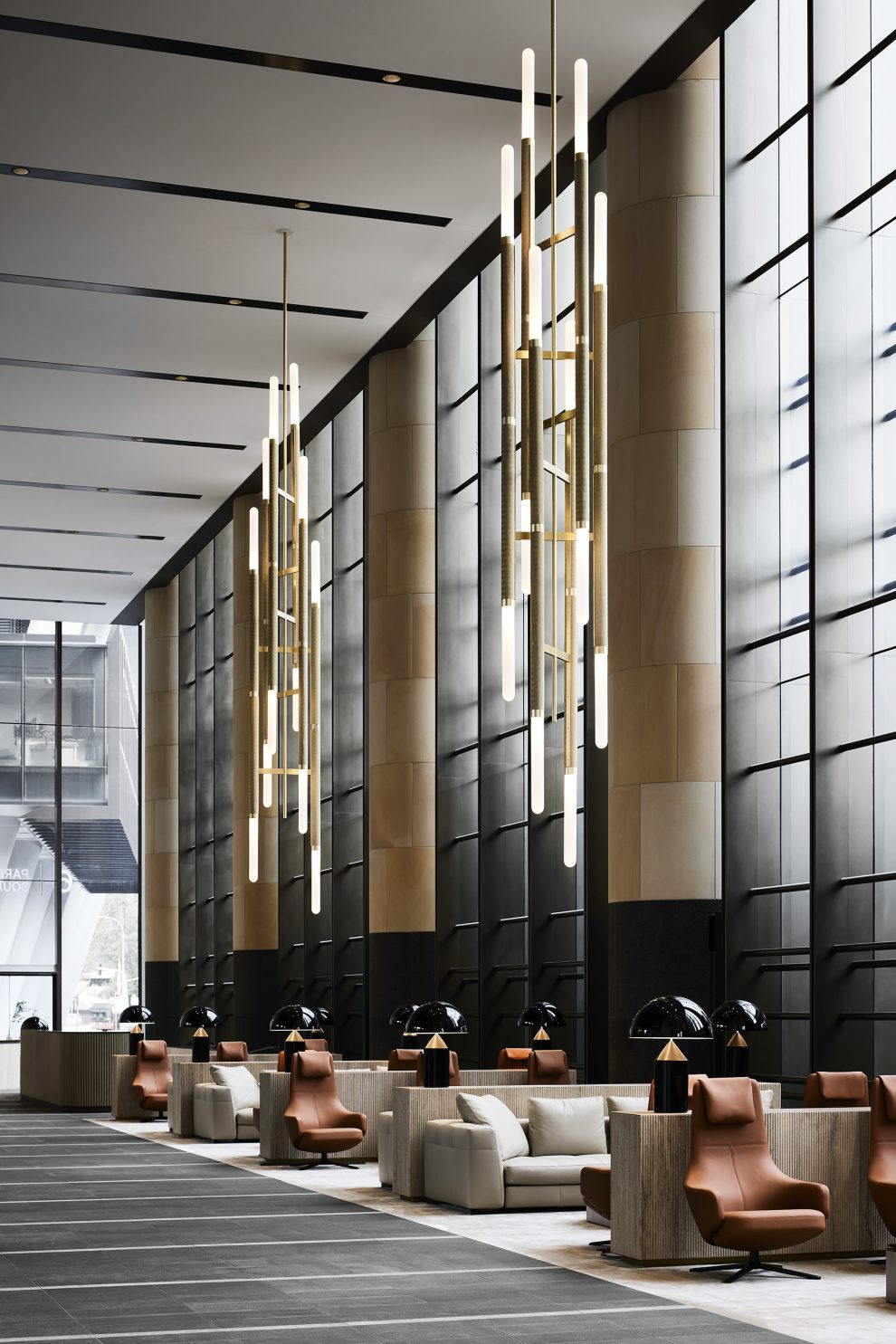 Carr was appointed by long-time clients Walker Corporation to collaborate in establishing the foyers and adjacent third spaces within the integrated commercial development at 4, 6 and 8 Parramatta Square. Having previously worked on Collins Square Business and Events Centre in Melbourne together, we were able to approach the interior design concept with a deep understanding of Walker Corporations' brand and high-end expectations.
Elevated above the Parramatta train station and retail precinct below, JPW's architectural proposition for the foyer spaces of this development included a series of interconnecting civic scaled rooms that serve as distinct addresses for each of the three commercial towers above. These spaces offer a diverse range of internal and external environments that engage with the city context and seek to redefine expectations of contemporary workplace.
This has been an exciting collaboration with our skilled design team, producing an amazing outcome for our lobby spaces at Parramatta Square. This sets a new benchmark for premium office space in the heart of Western Sydney."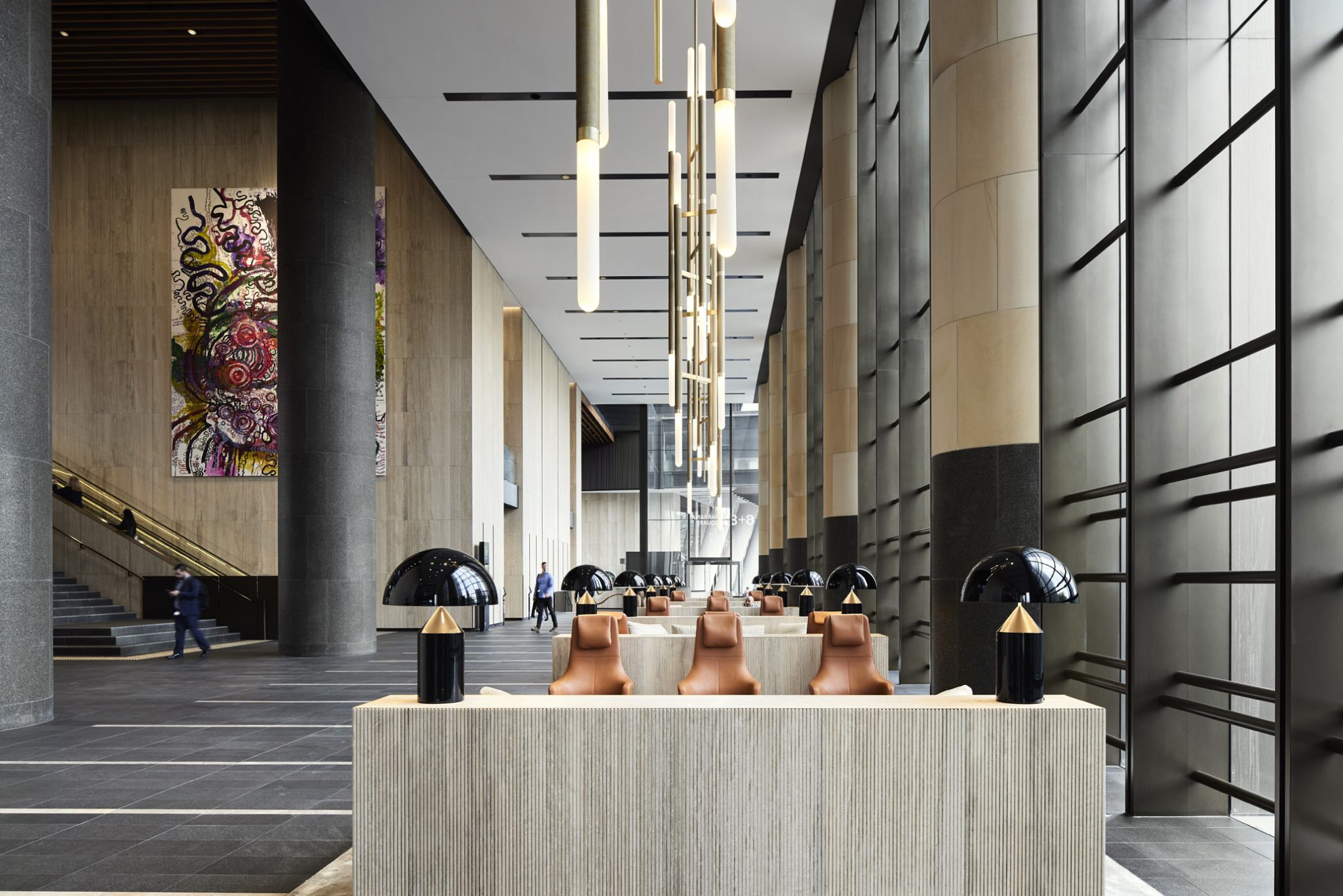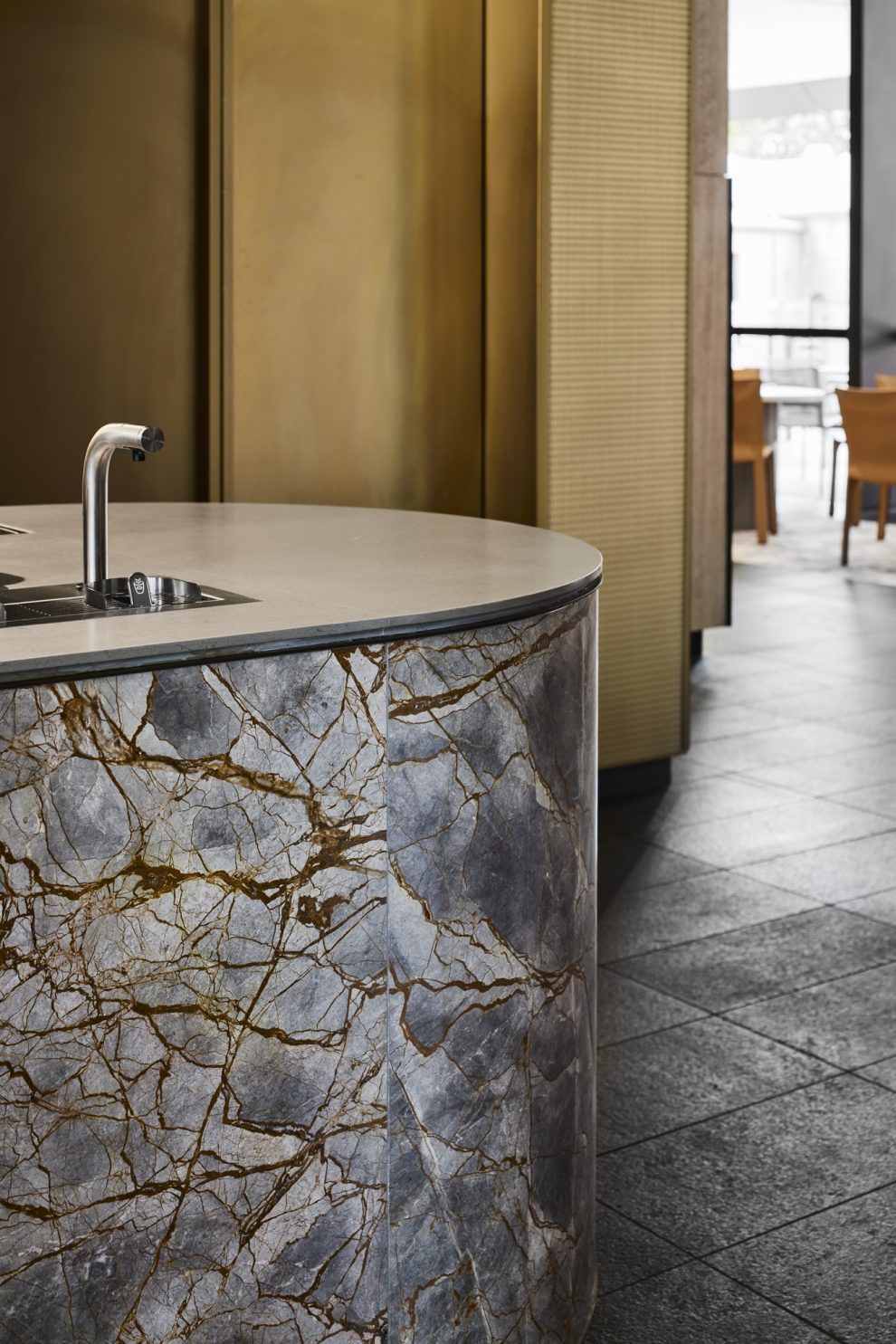 Our interior design brief included a café, concierge desks, as well as lounge and furniture elements within the foyers and the adjoining outdoor terraces. The planning and design of these elements carefully considers the various functions operating simultaneously within these spaces, including thoroughfares, welcome points, social spaces and temporary work zones, accommodating various lengths of stays – from fleeting to lingering – and the range of activities occurring over the course of a working day.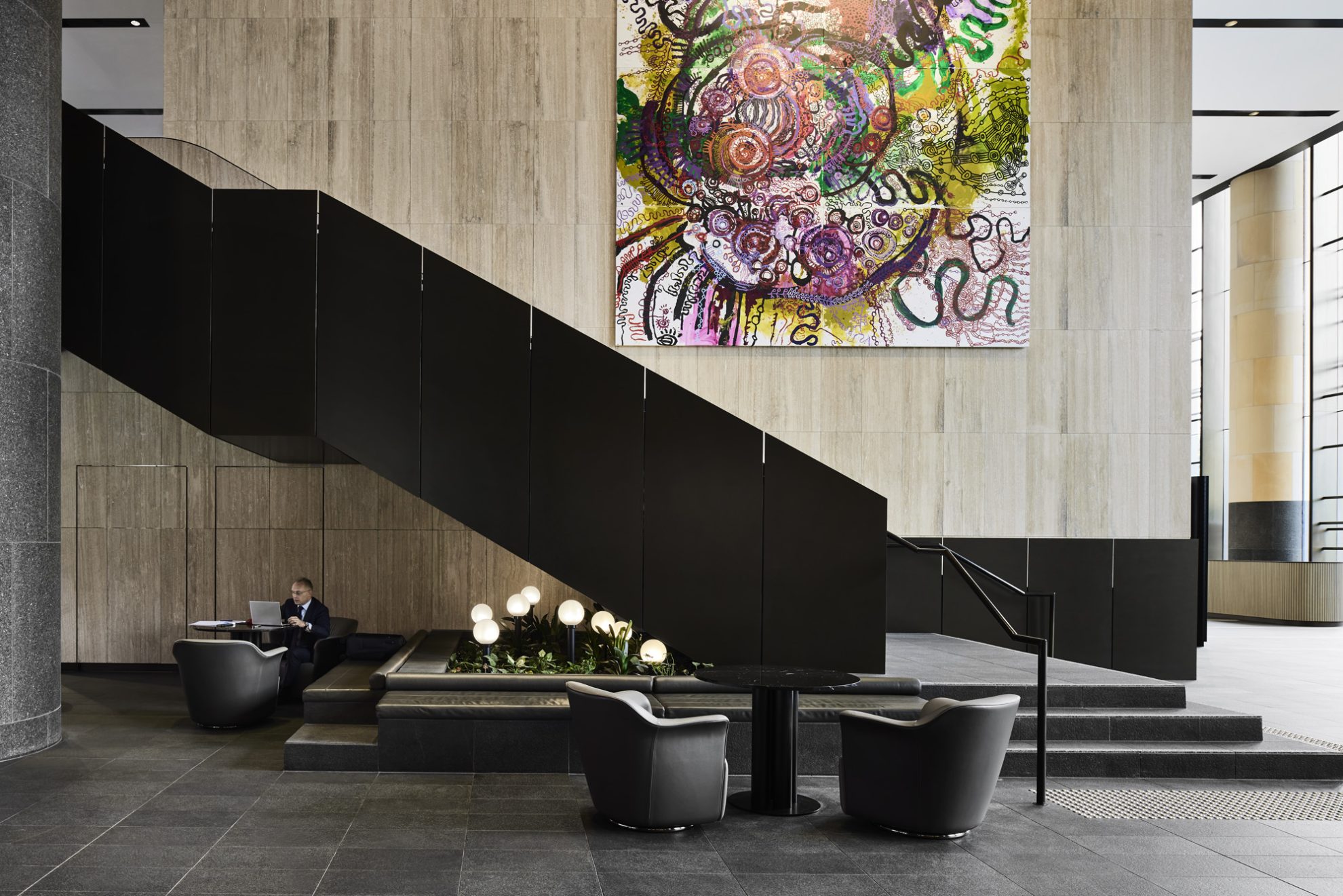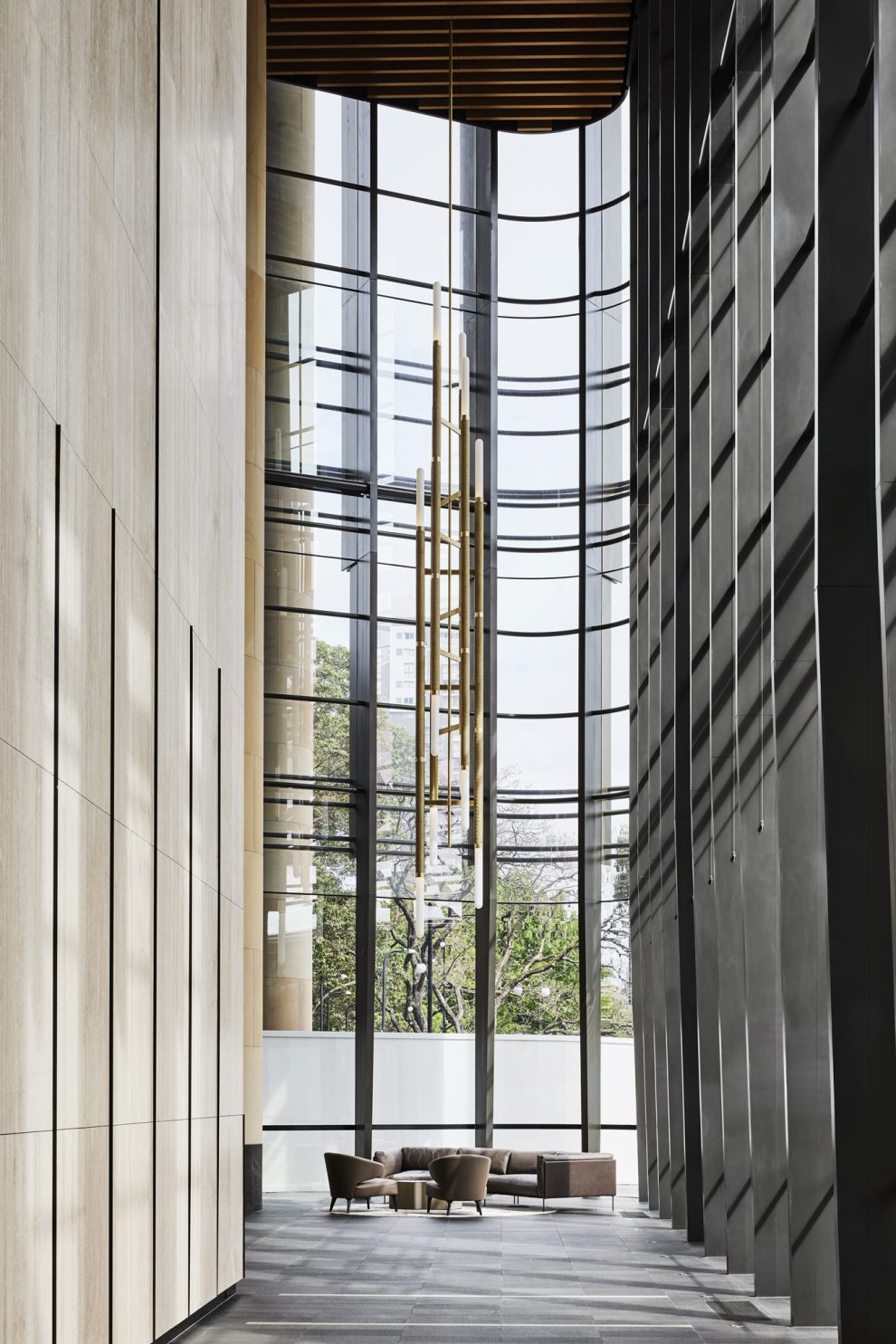 A leather-shrouded concierge desk offers a warm greeting to entering and departing workers, with soft textures, bronze and stone detailing extending and complimenting the adjacent architectural materials pallet. Warm, tactile travertine plinths reinforce the architectural order of various spaces to anchor furniture settings and help mediate between civic and human scales. The impact of these devices is further enhanced by finely crafted 8.3-metre-long custom pendants in metal and glass, designed by Articolo Lighting, which elegantly and playfully responds to the scale and architectural details of the spaces they inhabit.
These larger volumes are balanced by smaller, recessive moments, such as under the stairs, which are treated with darker finishes to enhance the sense of intimacy. The materials pallet and suite of details ensures that the foyers and third spaces feel diverse yet unified, offering delightful and comfortable places to pass through, linger or stay a while.
Through our hotelier lens, we worked to transform Parramatta Square's shared ground levels into comfortable spaces that invite workers to linger and dwell. We wanted to move beyond a corporate atmosphere to create a premium offering that was welcoming, warm and befitting Parramatta as a new business destination."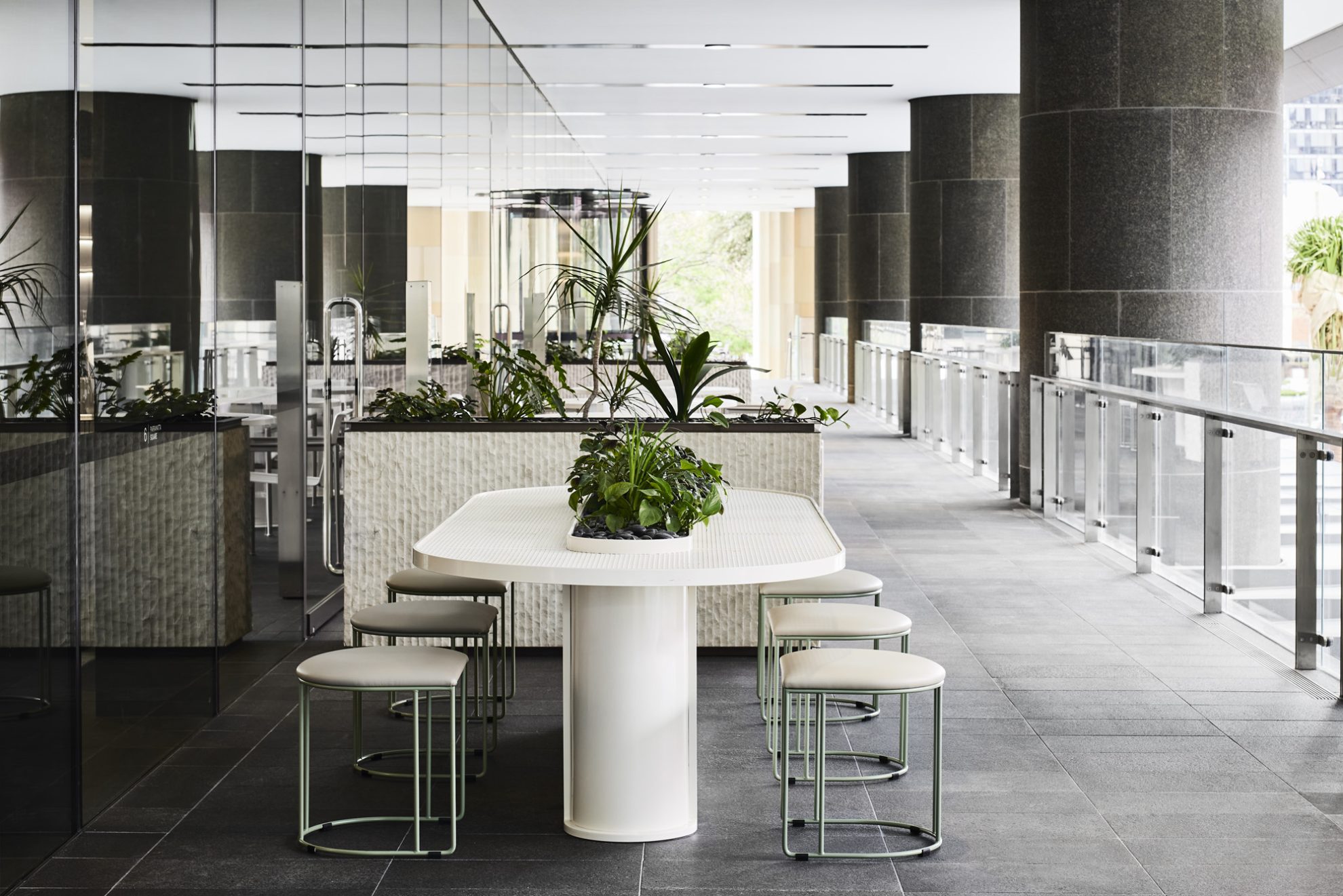 Read about the journey of creating the custom-made pendants designed by Articolo's Founder and Creative Director, Nicci Green.