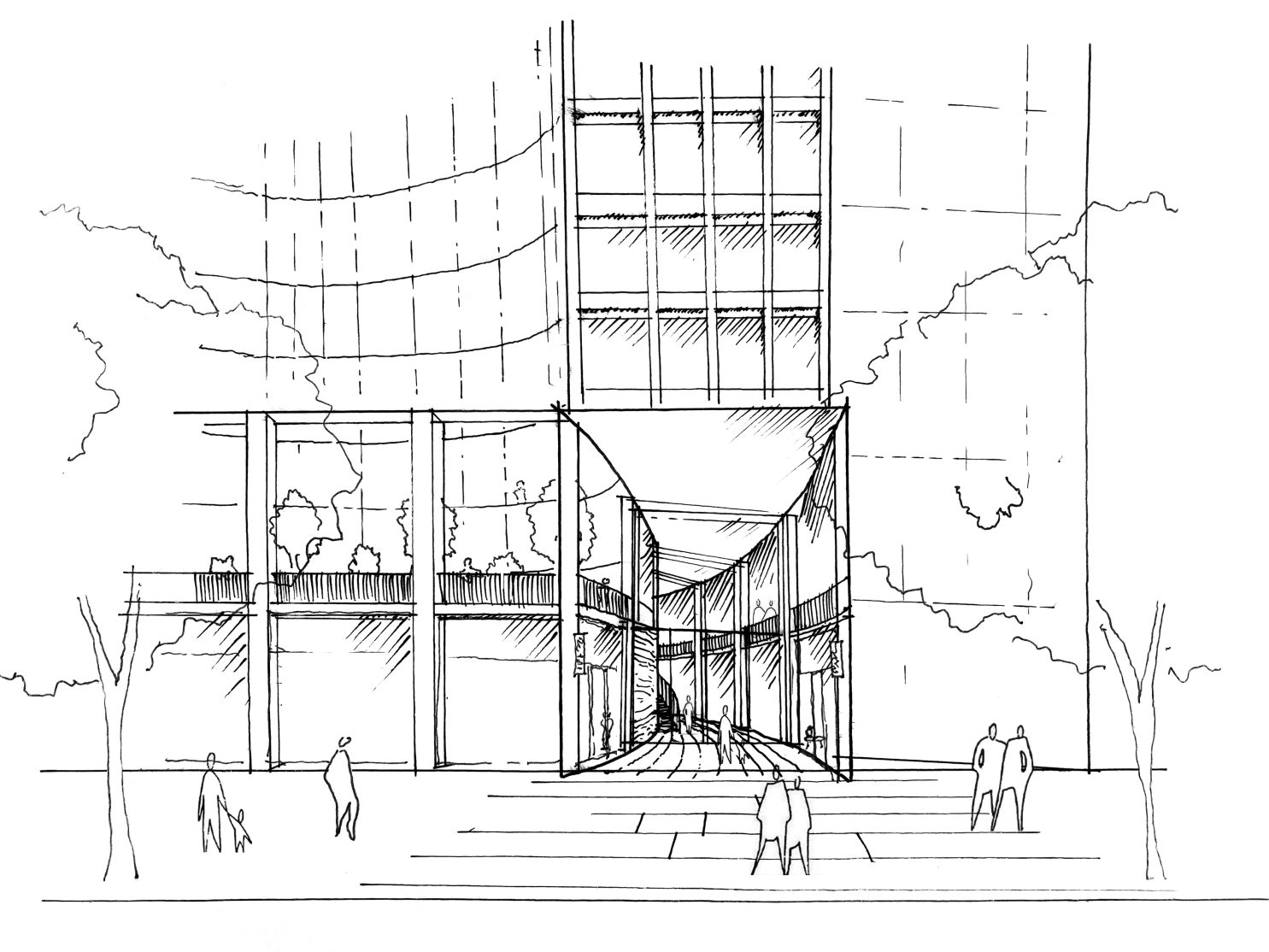 Currently occupying the site of 303 Collins is the former MLC building, a 30-storey '70s-era tower with a 1990s two-storey podium extension. Initially beginning as a lobby refurbishment project for developer Phileo, 303 Collins has evolved into a holistic, cross-discipline revitalised commercial offering.
Assessing the context at large with the intention to craft a building that stands the test of time, Carr's design proposal establishes a new two-storey pavilion and lobby to the street edge as a companion building to the existing tower. The design envisages an improved public interface on the street level, a revitalised urban design experience, and a celebration of the original architecture with natural and tactile materials.
Carr's proposed design approach engages with the character of this corner site location to renew the building's identity and presence in the city, and simultaneously incorporate clear circulation to stimulate street-level activity.
As a mixed-use building, 303 Collins goes beyond being just a workplace. Tenants will access amenities such as a third space, end-of-trip facilities, food and beverage offerings, and premium retail options.
The palette of materials conveys a sense of warmth, solidity and permanence – not unlike the existing tower. By adopting complementing colour tones and textures, 303 Collins seeks to achieve an enduring and timeless design.
Occupying a once-in-a-generation premise on one of Melbourne's busiest corners, the revitalisation of 303 Collins is a purposeful and holistic vision by Carr to create a unique offering back to the city.