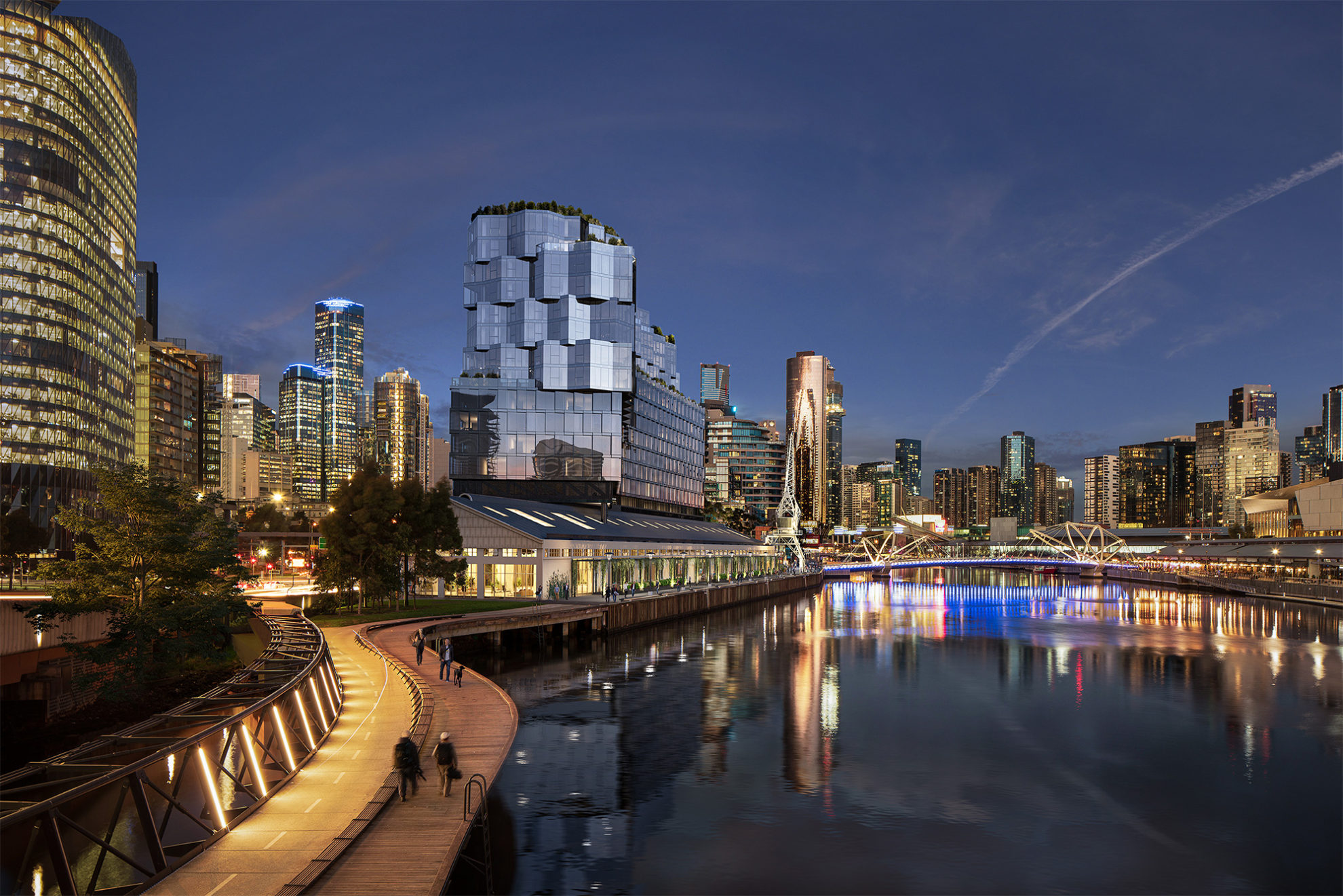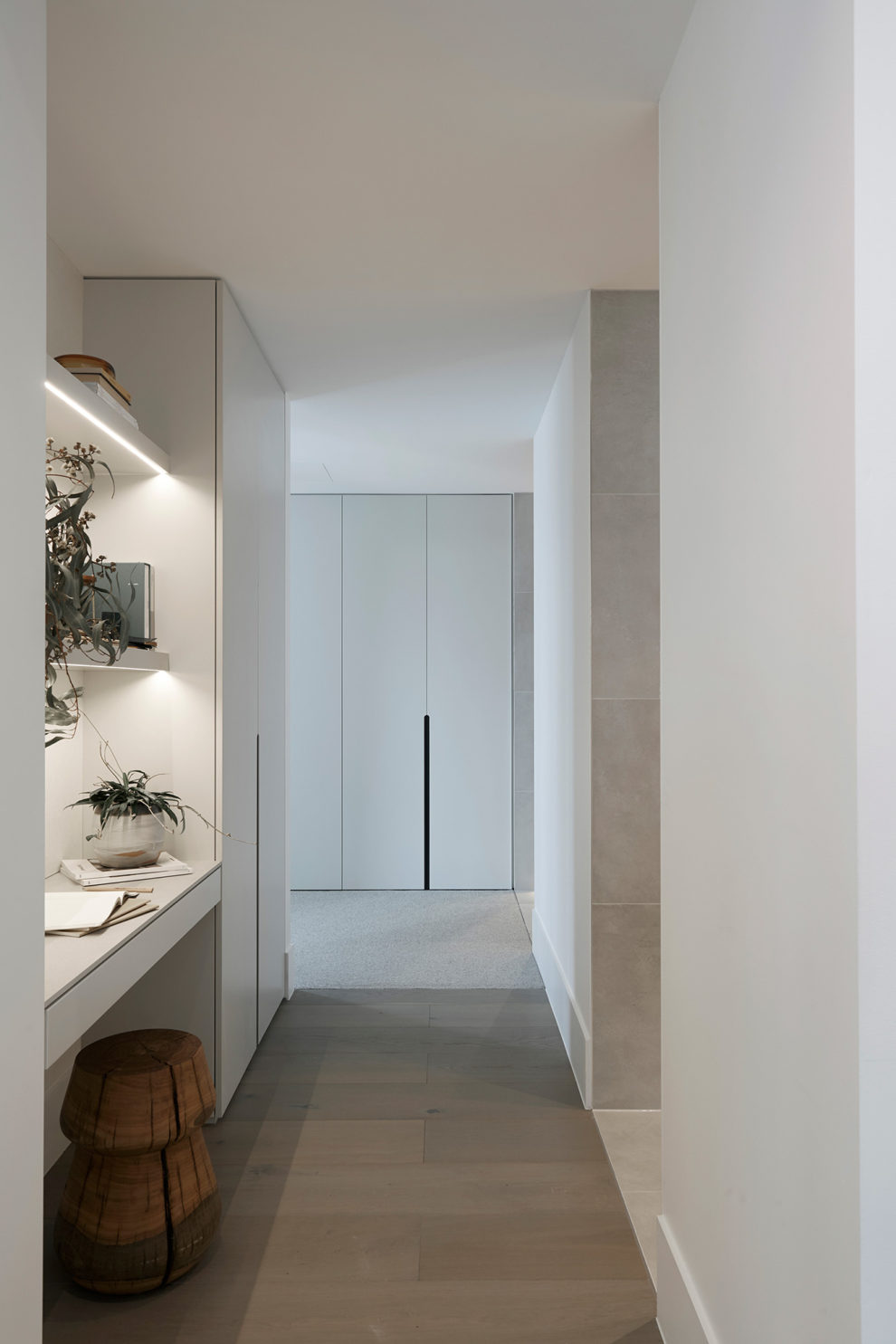 A significant site with absolute river frontage along the Yarra leading into the waterfront precinct in central Melbourne, Seafarers is a unique development that will redefine luxury living. Housed within the precinct will be Australia's very first 1 Hotel – the leading luxury eco hotel – and Melbourne's first international hotel-branded residences alongside a limited collection of 125 residences set within the precinct. The interiors take references from the strong visual language of the architecture by Fender Katsalidis and the heritage of the context.
The interiors are inspired by the enduring legacy of the maritime and the surrounding wharf. The building presents as a sculptural jewel, with tessellating geometries. Understanding the need to make a statement, the same consideration has made its way into the interiors.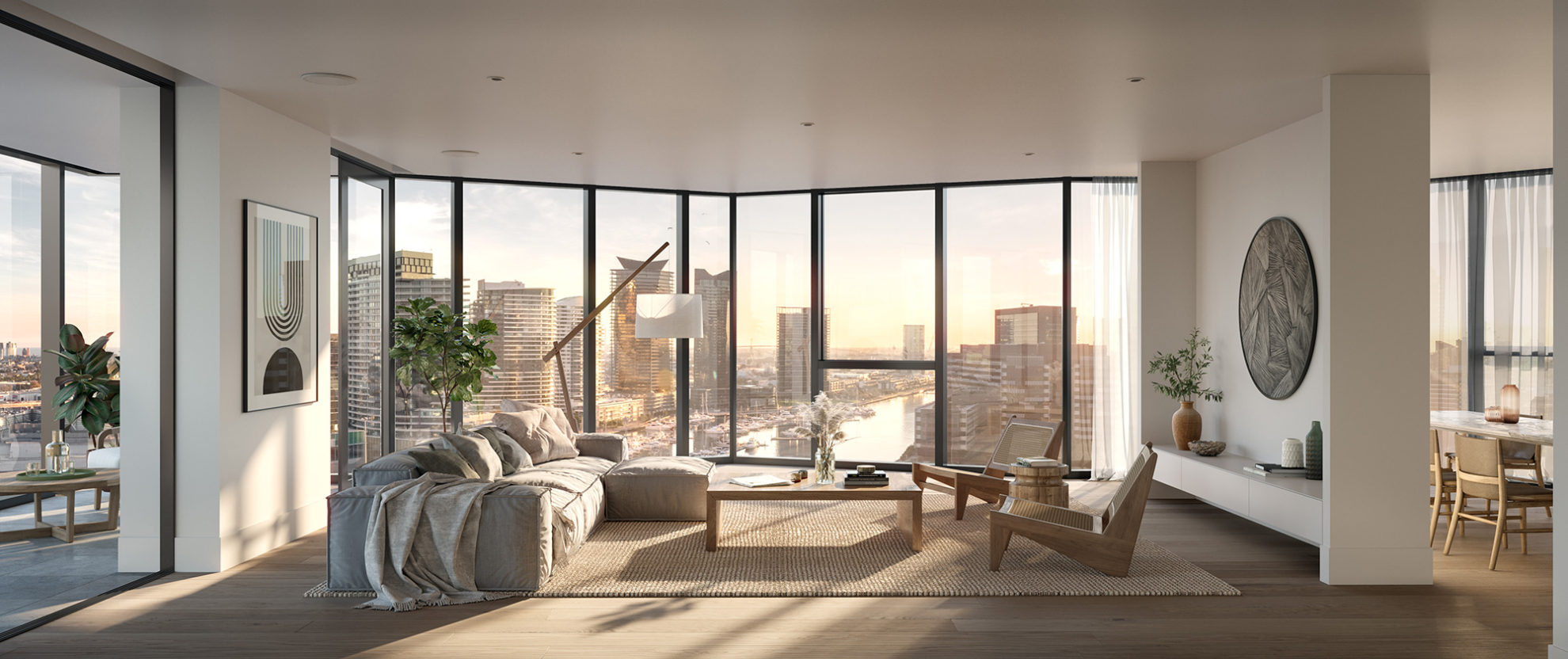 Key elements that come to the fore in each of the interiors is the undeniable connection to the waterfront, which is expressed through water, movement and texture. Natural stones, reflective surfaces and contrasting materiality bring this concept to life.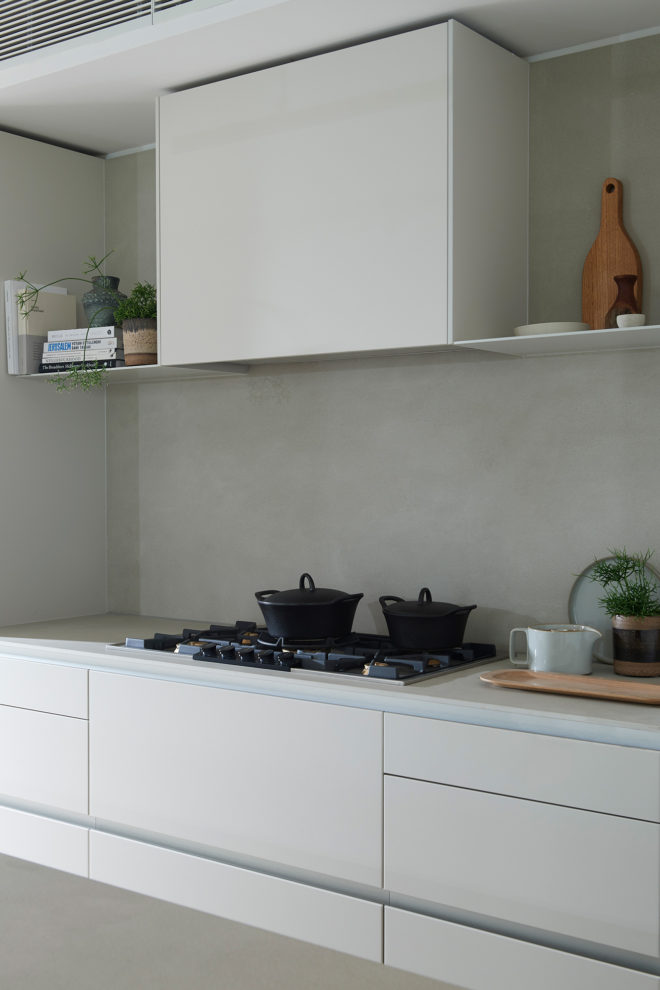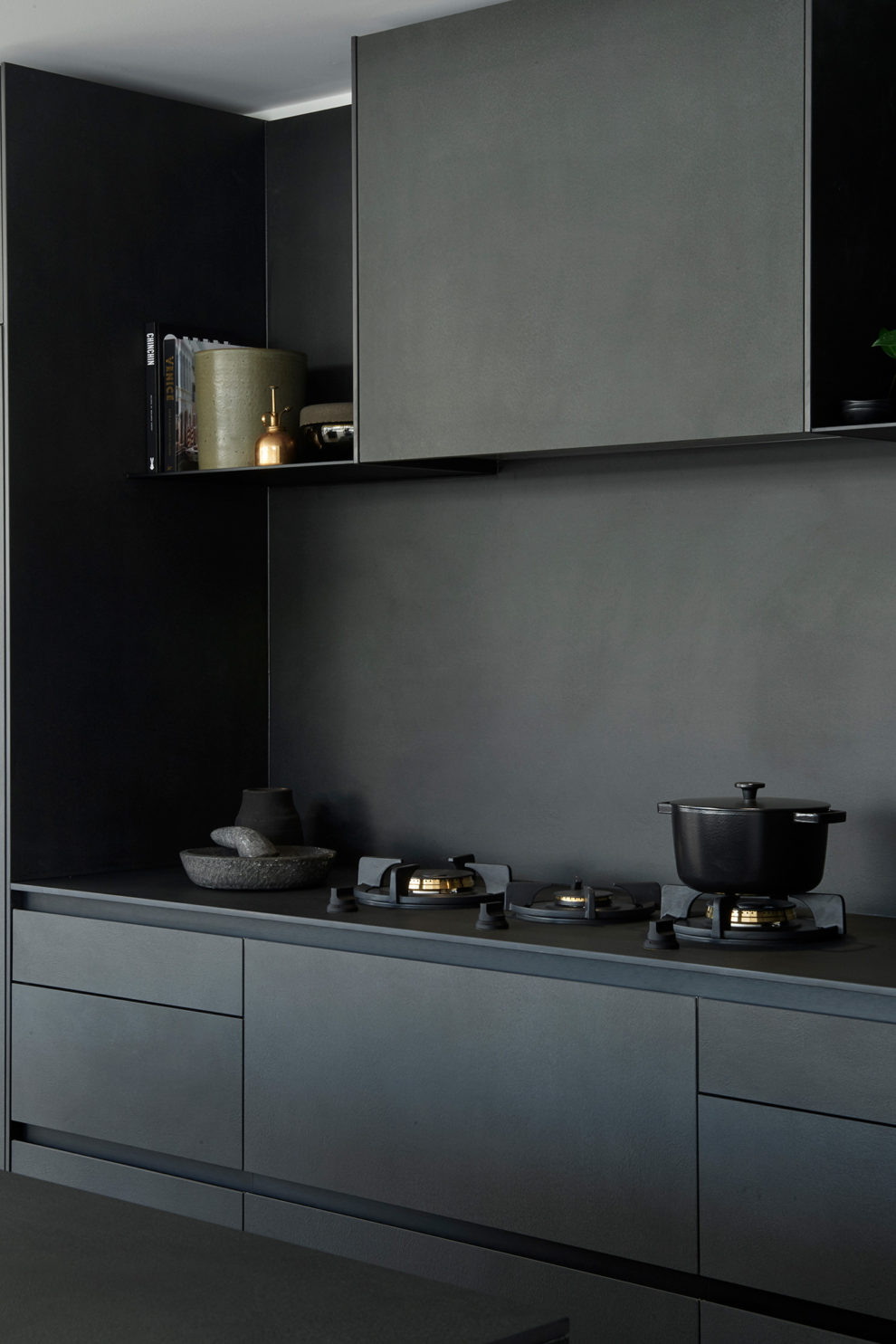 Taking advantage of the views and locale, each apartment has been planned to capture the optimal aspect. Through spatial planning each of the residences is layered to create a seamless and spacious home environment, which is achieved through clear axial views, maximising aspects to the water while also carrying light into the interior from the undulating building form. Through a materiality defined by reflective surfaces, even more light is captured and bounced around the interiors, playing into the notion of water with refraction and movement. Other details come together to create a feeling of expansive openness such as concealed doors, integrated joinery and single plane of flooring. Making a statement of luxury each home features a striking entry while the kitchen is a highly tactile form built in porcelain.
Seafarers is a truly unique multi-residential offering, defined by its context, location and history coupled with a new level of luxury as seen through the quality of finish and appointment of unprecedented services.