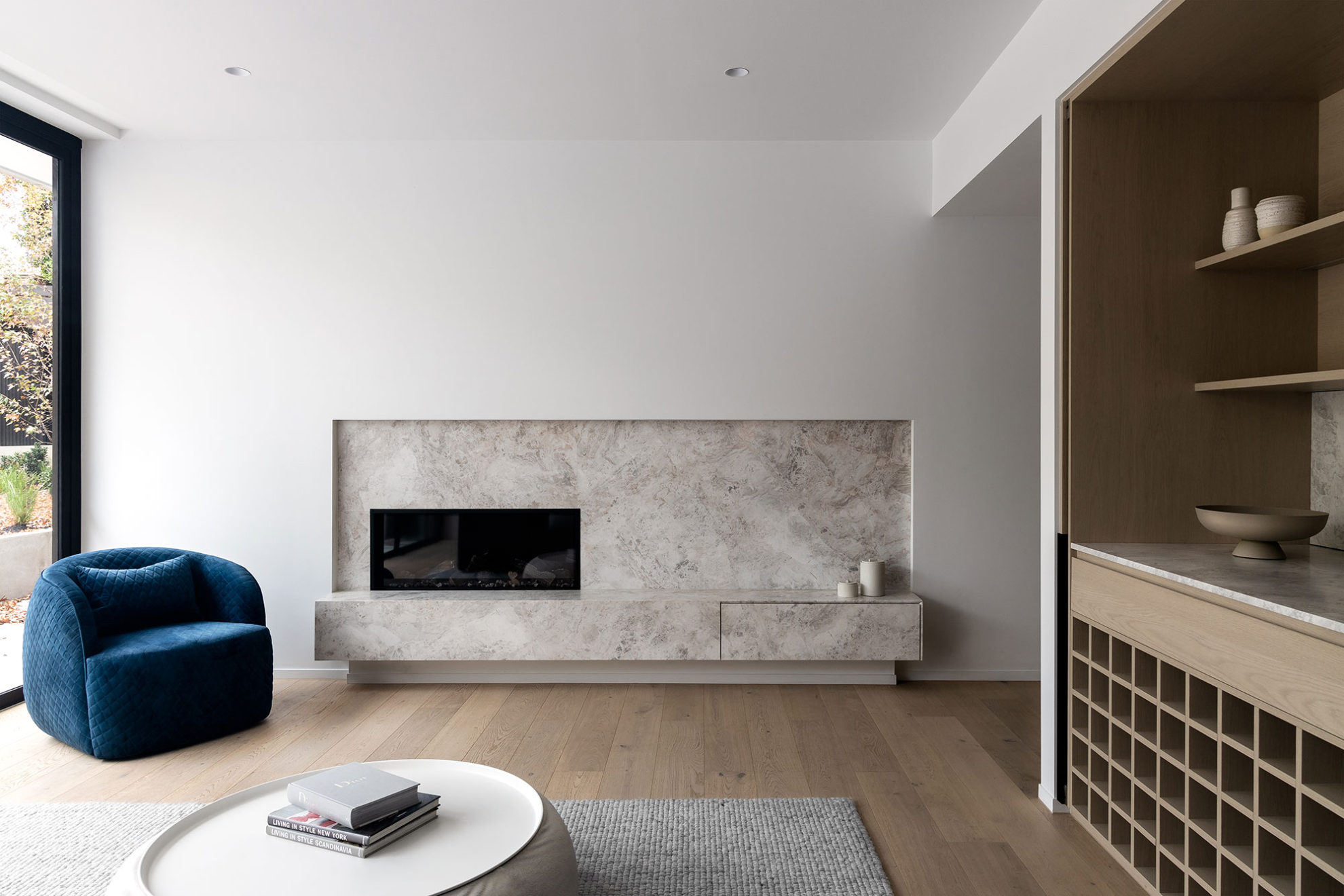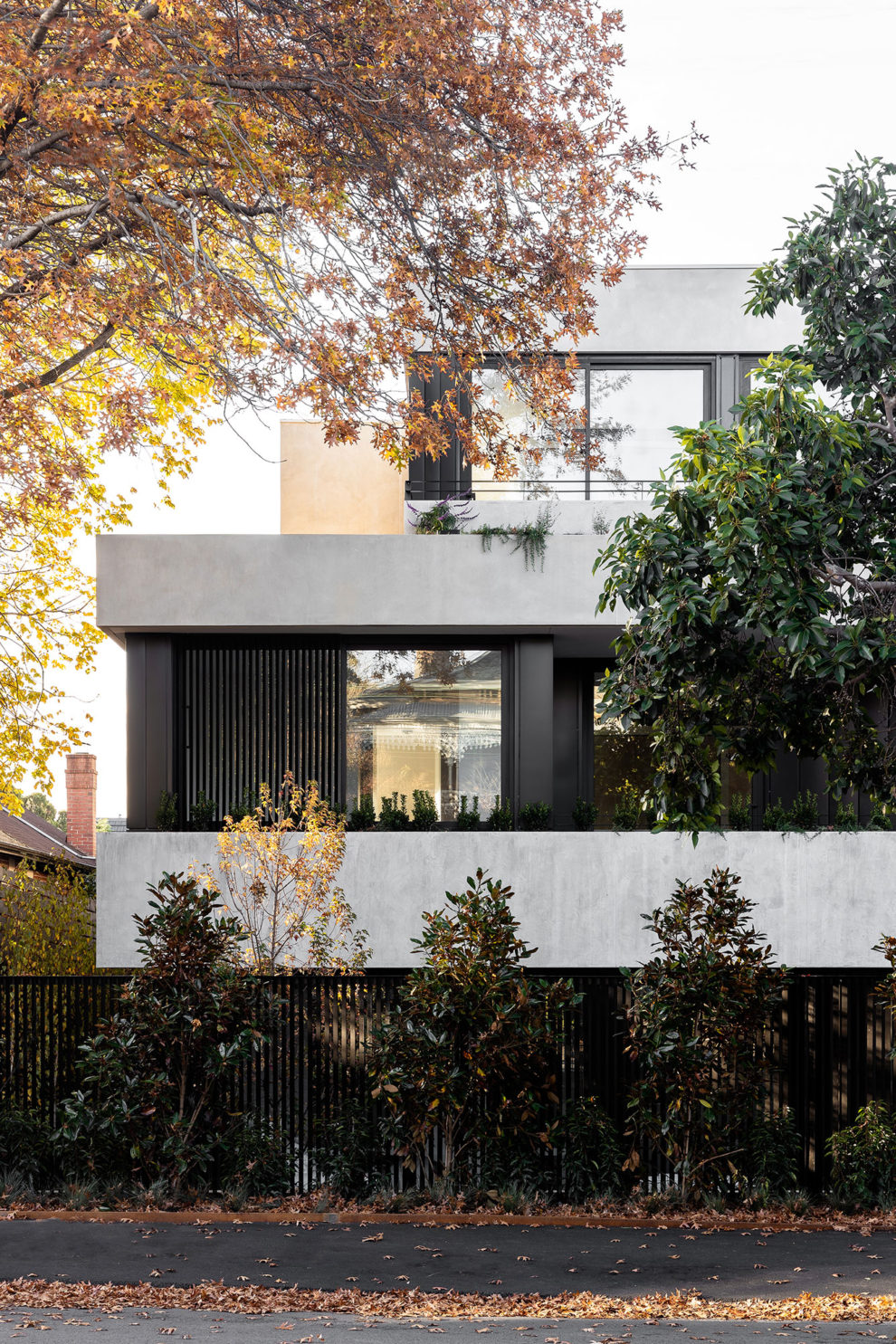 Comprising eight large-scale apartments in Melbourne's Toorak, Carter is a project that responds to the local context without sacrificing liveability. Linear concrete banding sets a bold statement from the street – an order, symmetry and rhythm that we're renowned for.
Ensuring that the project blends into the existing urban fabric, scale and proportion on Carter take reference from the heights of the surrounding streetscape. Rather than dominate, the project sits respectfully, while the monochromatic palette brings a contemporary yet timeless appeal.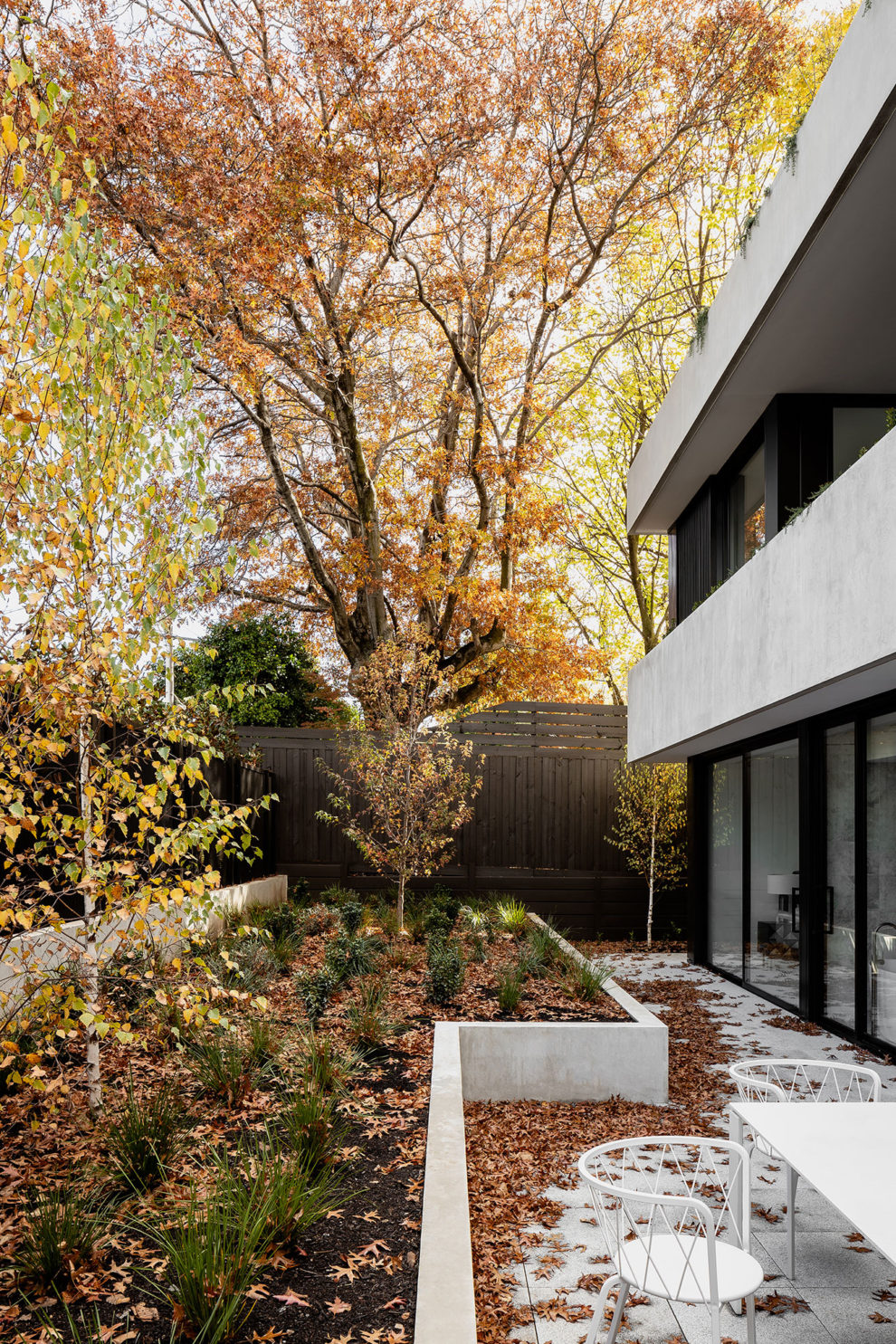 By combining natural finishes like timber, marble and bronze metal, the architecture and interiors of Carter bring a layered complexity that is in harmony with its context."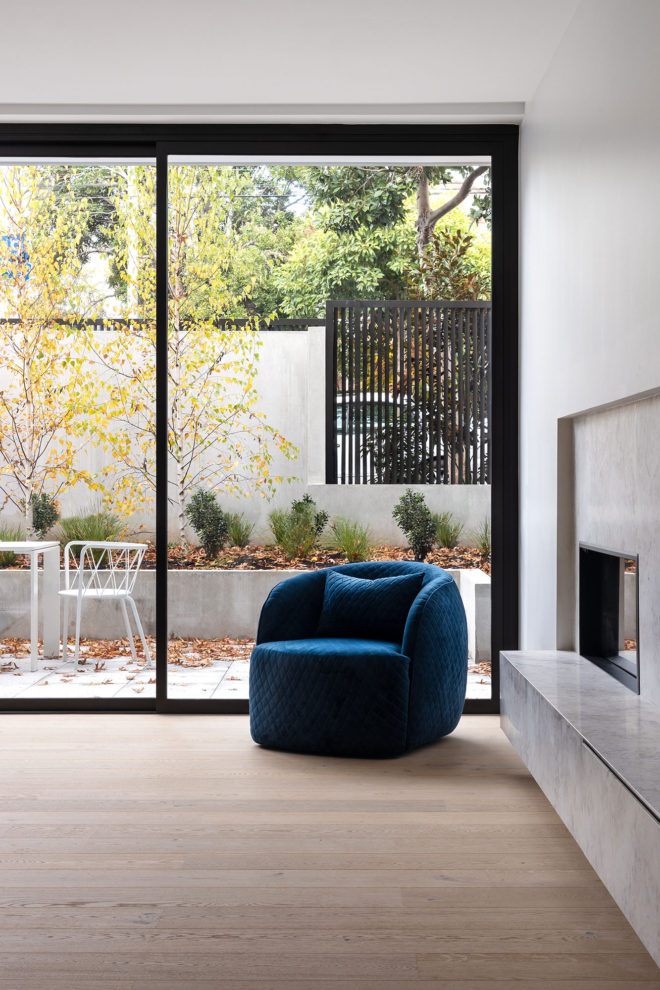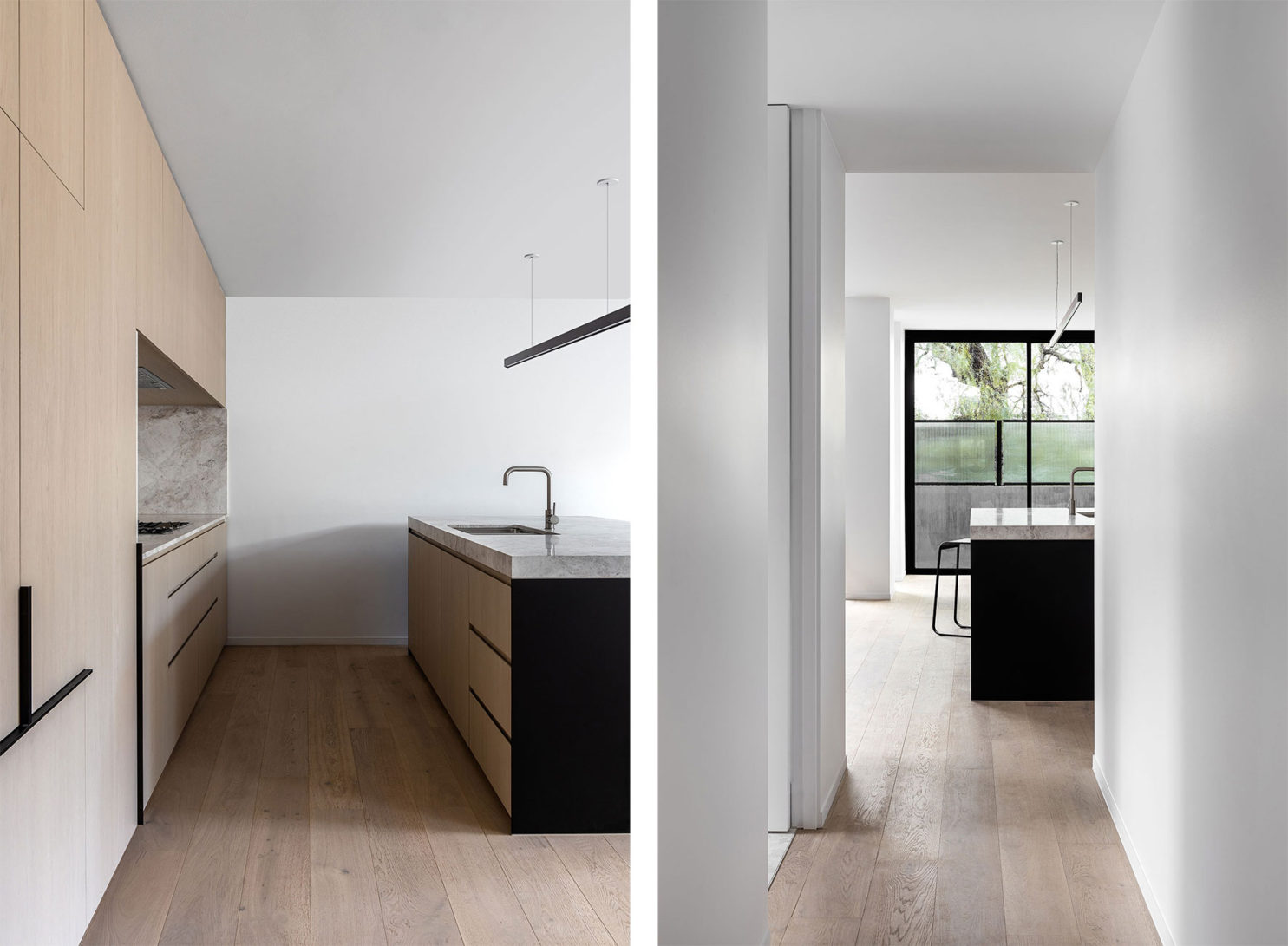 These residences have been crafted to bring a level of sophistication and elegance that will see the building endure. We worked across both the architecture and the interiors, inevitably bringing a level of cohesion and consideration that feels effortless.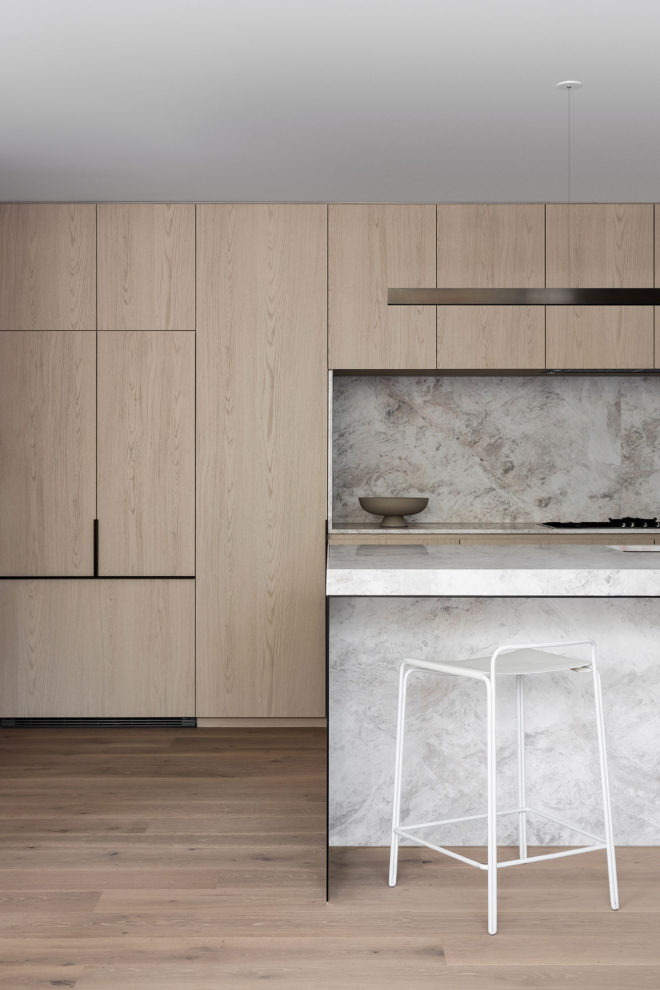 Wanting to bring a sense of peace and calm to the interiors, a neutral palette has been layered with complementary textures to make a rich tactility. Natural stone stands out as a luxurious feature in the kitchen, bathrooms and fireplaces, while cabinetry is offset by bronze touches.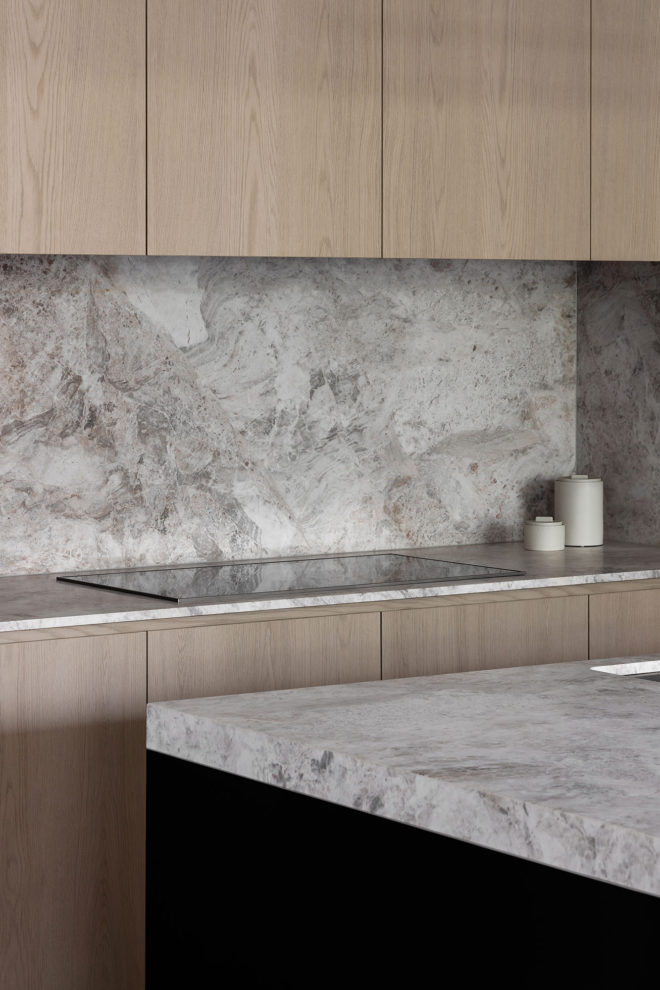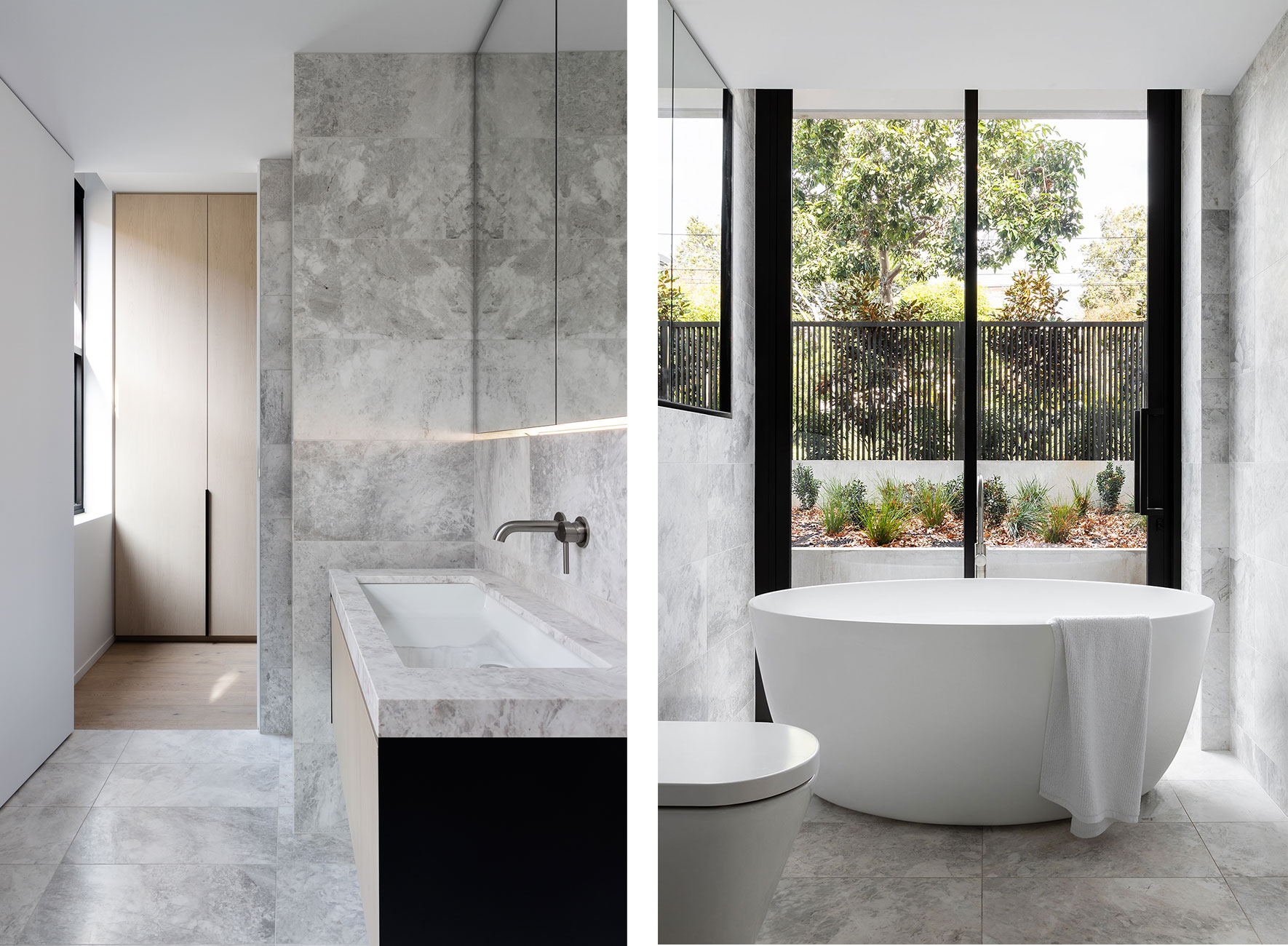 Indoor to outdoor flows fluidly with floor to ceiling windows and ample greening, done in partnership with Acre. Ultimately all the elements come together to create a true sense of home.