Sitting adjacent to Richmond's elevated rail tracks, the commercial building's language responds to the key sightlines along the street.
To maintain this integrity, the building mass is expressed in two halves. The lower three storeys, formed in concrete, align with the adjacent two and three-storey brick buildings. While the metal-clad five upper floors step back, preserving the height continuity of the existing street façade.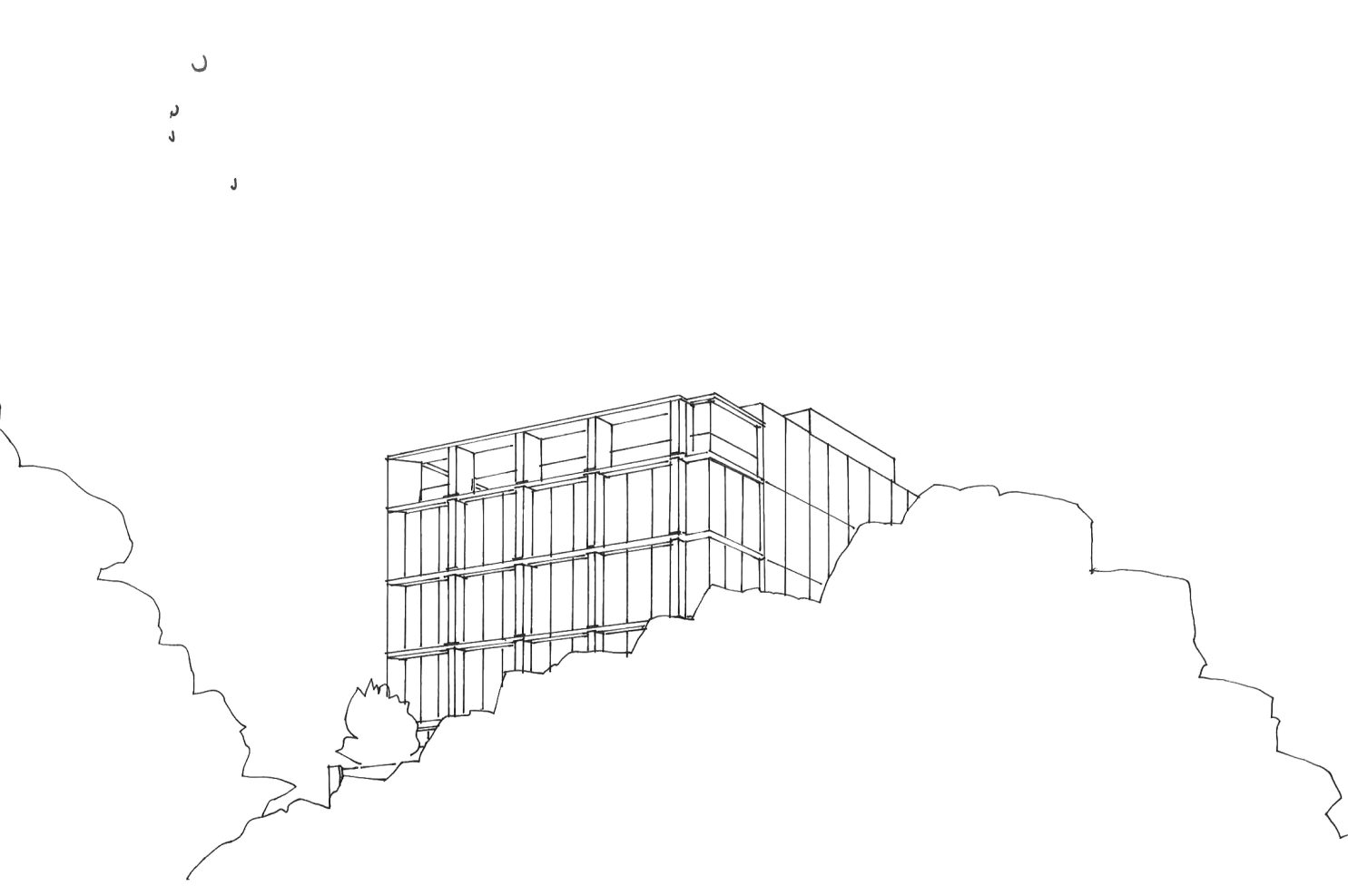 The façade's grid design operates several important functions. Structurally, the façade forms a dialogue with the scale and composition of neighbouring buildings. Aesthetically, the simple, yet robust material palette of concrete, glass and raw metal finishes references the surrounding industrial urban fabric.
The façade's deep-set glazing of the lower levels provides privacy for the ground level tenancies. Meanwhile, the interlayered mesh-glazing on the west and north facades provides visual screening and solar control.
With Richmond undergoing significant urban renewal, the proposal will serve as a beacon to the precinct, illuminating the park and creating a lively and animated node within the urban environment.
Read about the rise of city-fringe workplaces as developers and designers strive to build healthier buildings and communities.