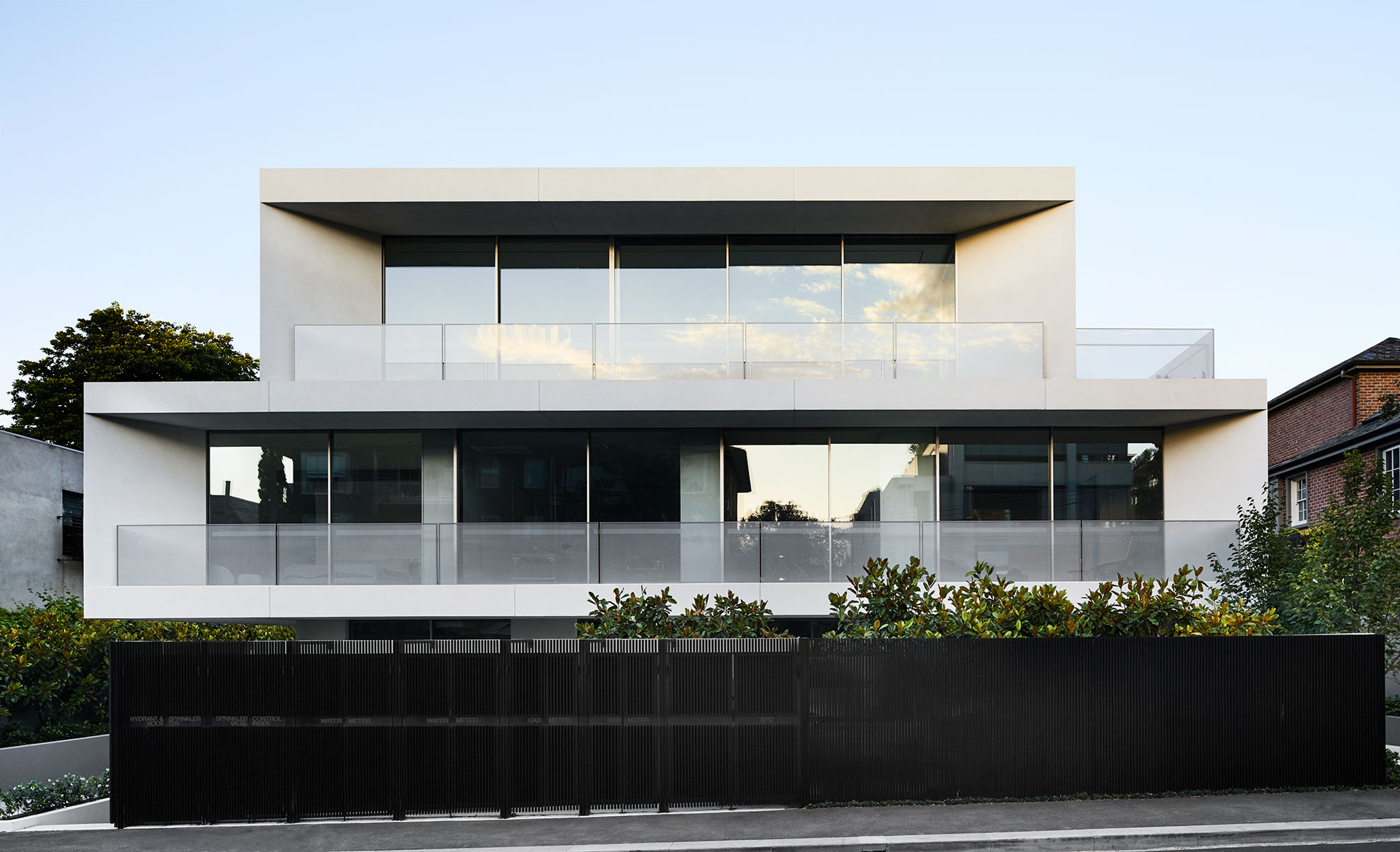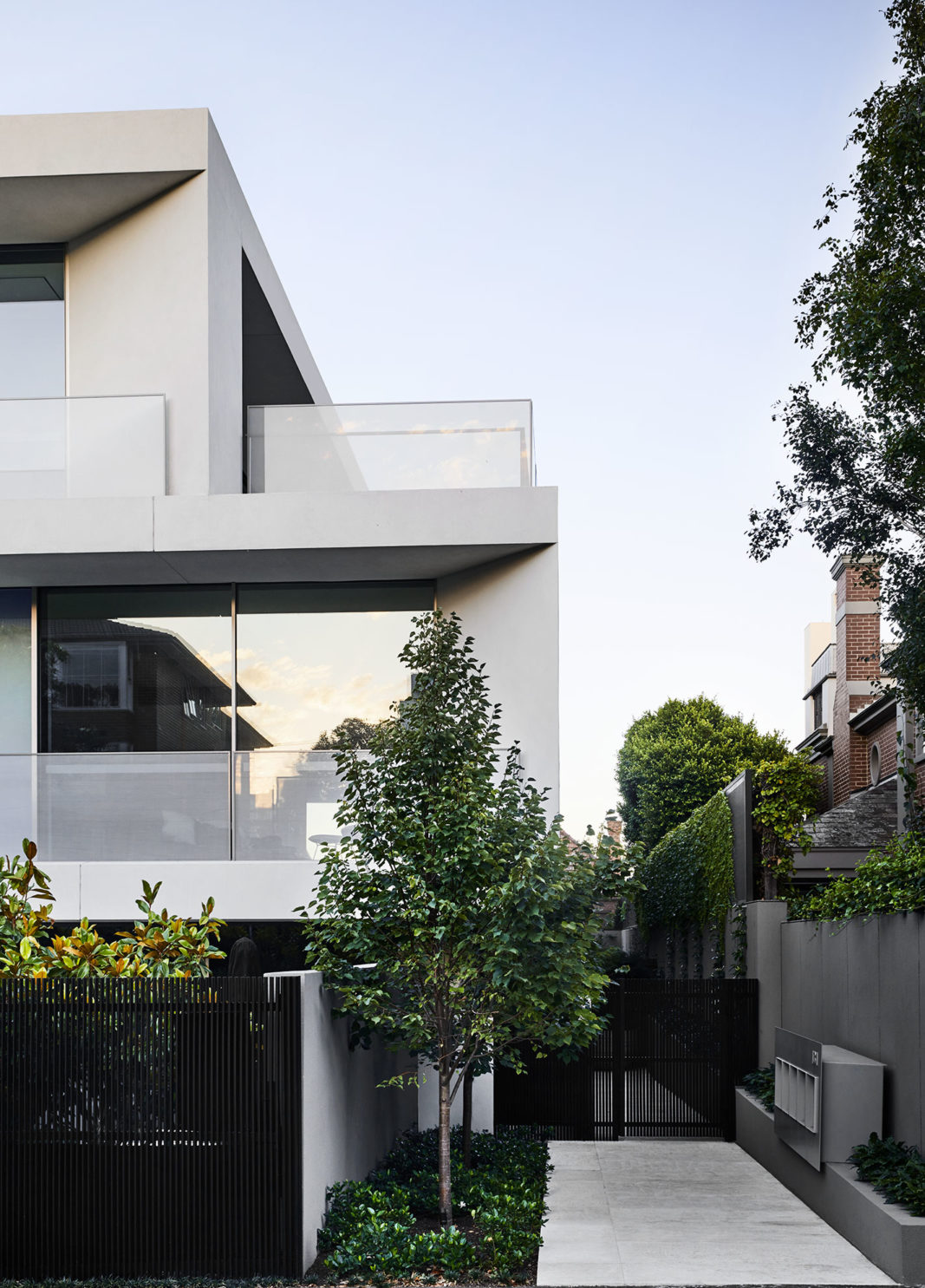 Embodying a strength and clarity of concept that permeates all aspects of the architecture, the external form at 131 Residences embodies deep respect for its location. The architecture is defined by varying cantilevers and a layering of chamfered, deep-set reveals. The building's form ultimately mirroring the experience within.
Comprised of four individual residences in one of Melbourne's finest streets, 131 Residences shuns the superfluous, instead celebrating light and form. This is architecture for the long term, impeccably realised, yet seemingly effortless. Viewed as a monolithic mass from the outside, the solidity to the project adds to the feeling of being a sanctuary. Robust and poetic, the development provides an environment that is intimately protected from the street and its neighbours, but benefits from expansive outlooks of the city and surrounding landscape.
The façade of the singular form is deep and expressive – almost cleaved from stone. The ethereal, custom-made glazed balustrades with metallic mesh interlay – varying in opacity depending on screening requirements – are designed to accentuate the passage of light throughout the day, throwing the façade into relief or dissolving it into the sky. Like a sundial, 131 Residences captures light through a dynamic interplay of form and space.
Internally, generously-sized spaces flow one to another, barely reined in by their framed enclosures. Floor-to-ceiling glazing, with fine framing, allows the barrier between the interior and exterior spaces to virtually disappear. While this enhances the feeling of space, it also visually connects to nature from the garden, and in the ambient way sunlight is used to animate the interior spaces.
Entertaining areas are expansive but not ostentatious. Sliding walls and floor-to-ceiling joinery divide the fluid, flexible upstairs living environment, and views across the suburb extend the feeling of spaciousness.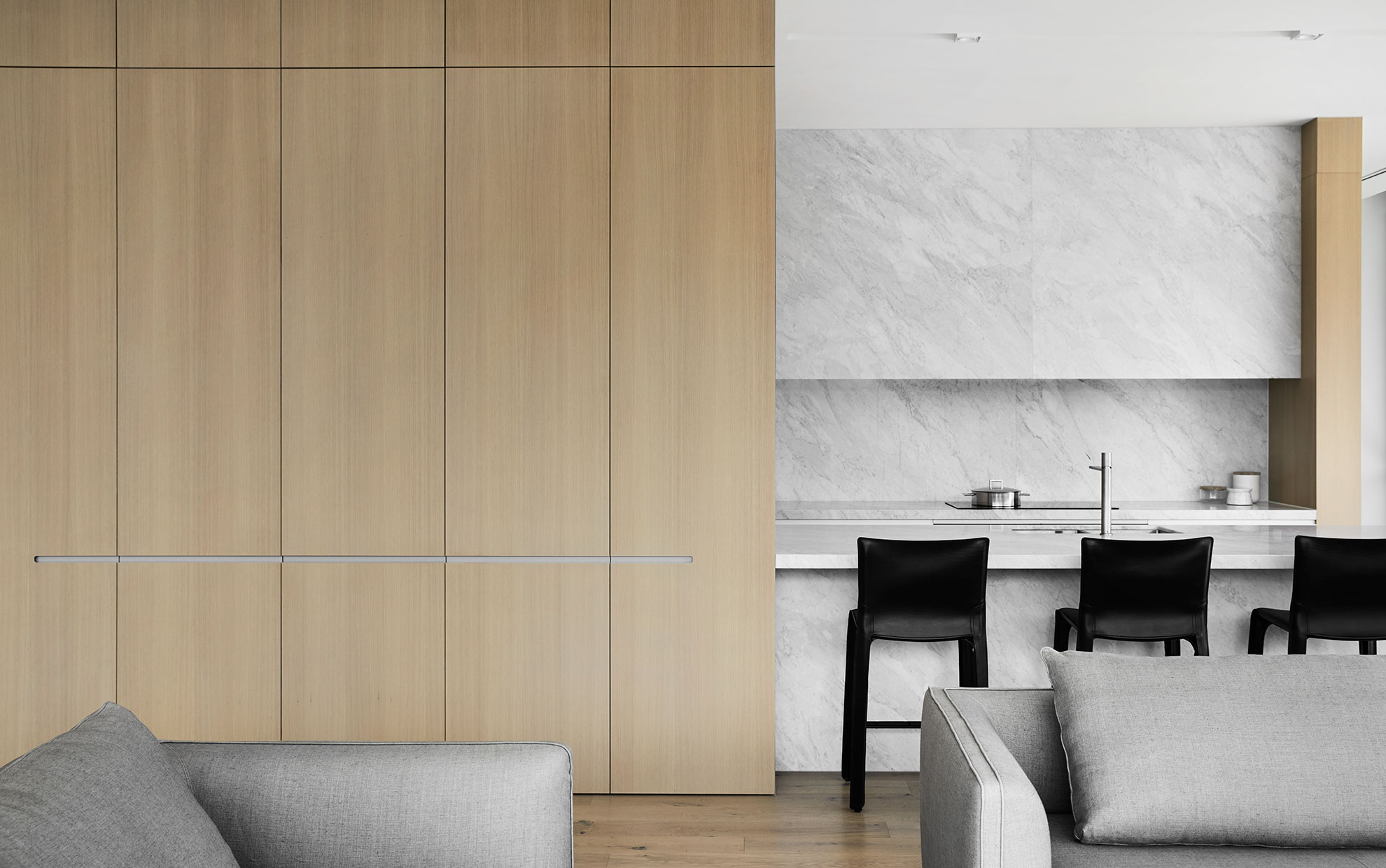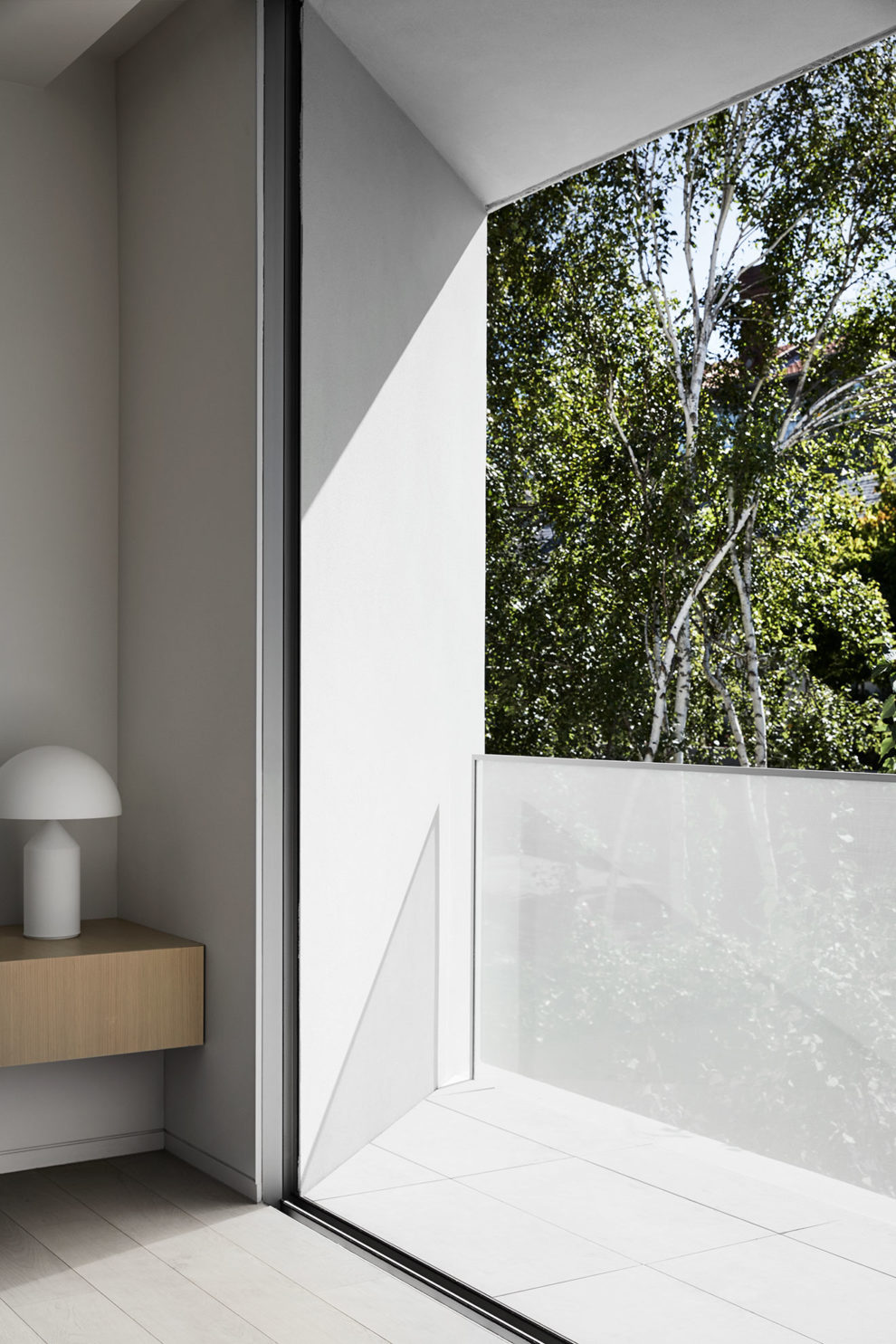 Each of the interiors takes cues from the overriding concept of shifting planes, ensuring a satisfying sense of the forms echoing one another; of repetition and symmetry.
All of the four apartments are designed for privacy, entertaining and hosting family simultaneously. There is a calm, rational logic to every plan while remaining grounded through orientation – connecting inhabitants to natural light through three façades.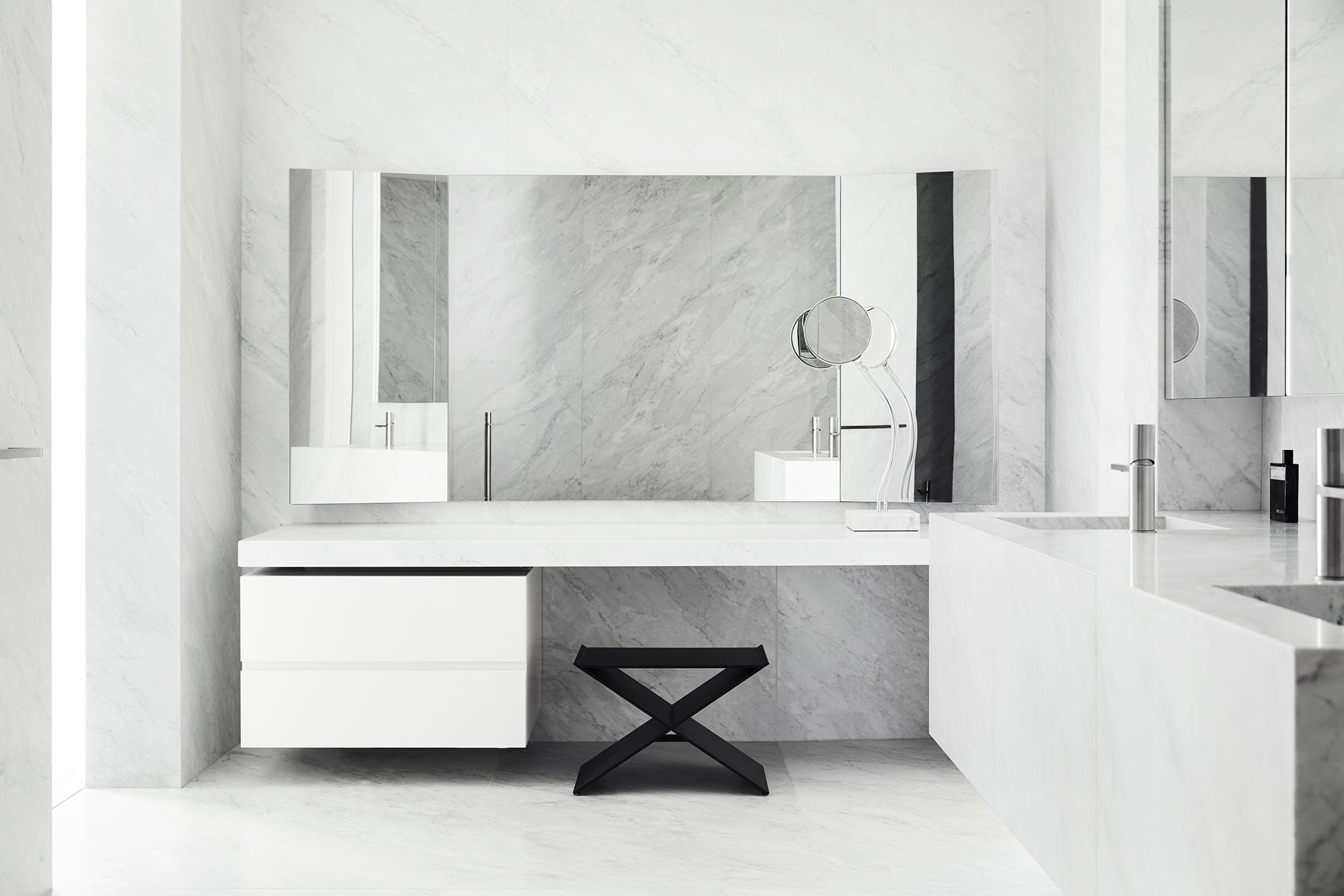 From the buildings form to the fine elements and details inside, every consideration has been given to creating a seamless cohesion of design thinking. Fittings such as the bathroom taps are intuitive and unadorned. To instil a sense of calm and order, mirrors have been placed in varying aspects to reflect light and shadow. The structure is concealed within the floor plate to enshrine free-flowing space while high-spec acoustic treatment safeguards tranquillity – home is like a holiday.
Through pared-back materials and fittings, and sculpted form that heroes light, 131 Residences is a unified architecture, interior, landscape, and urban experience.