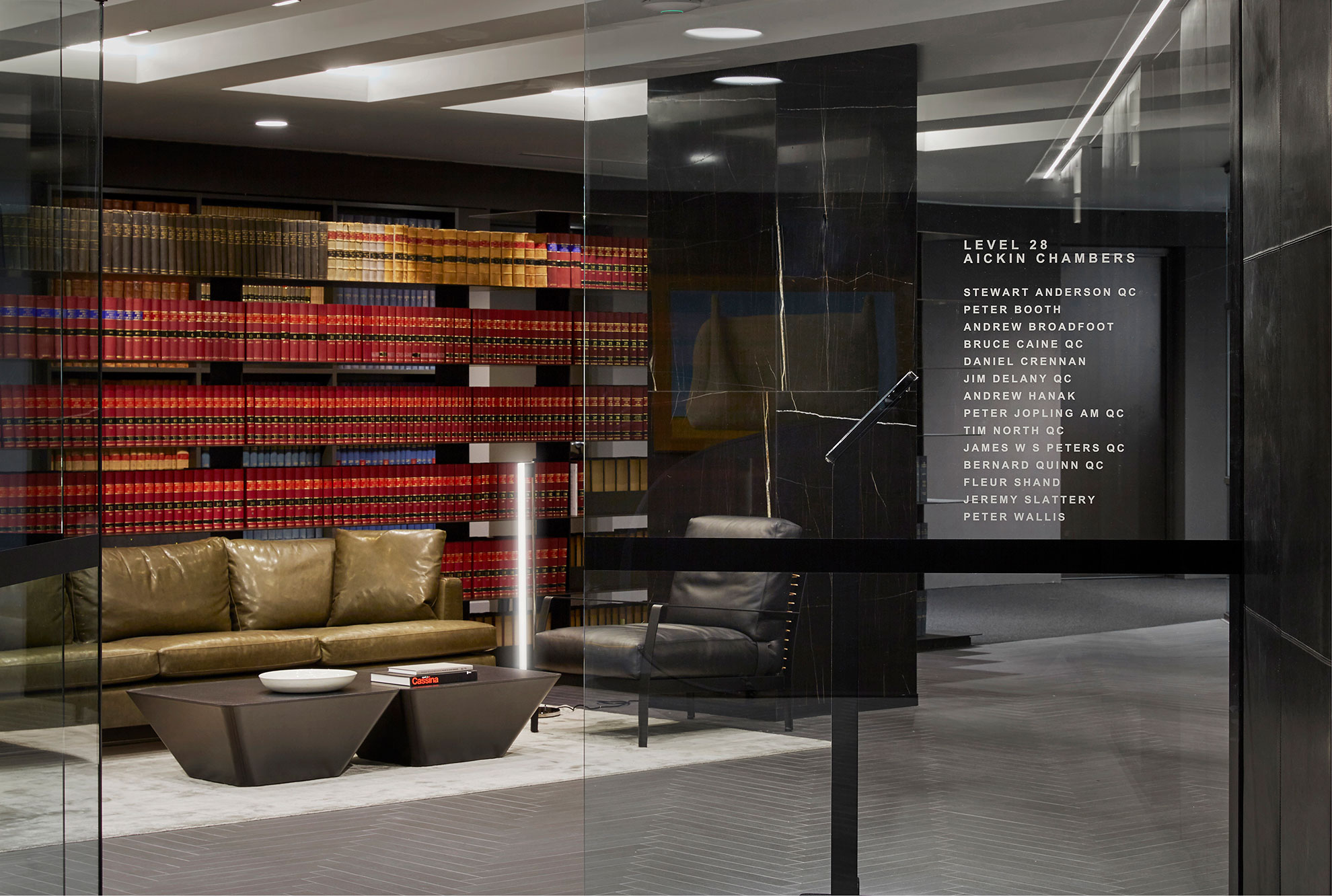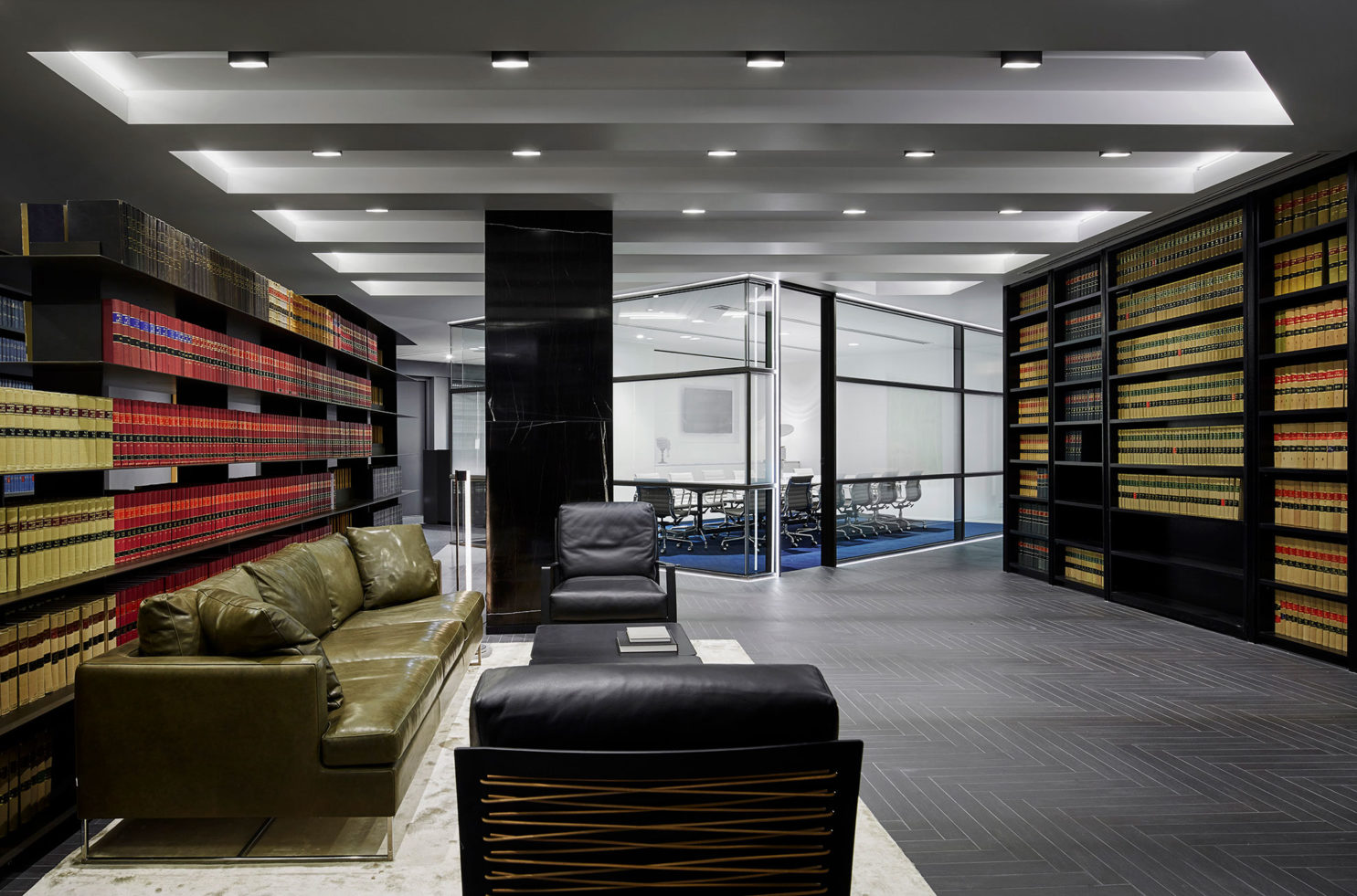 Juxtaposing history with innovation, the chambers emphasise the cultural significance of the profession.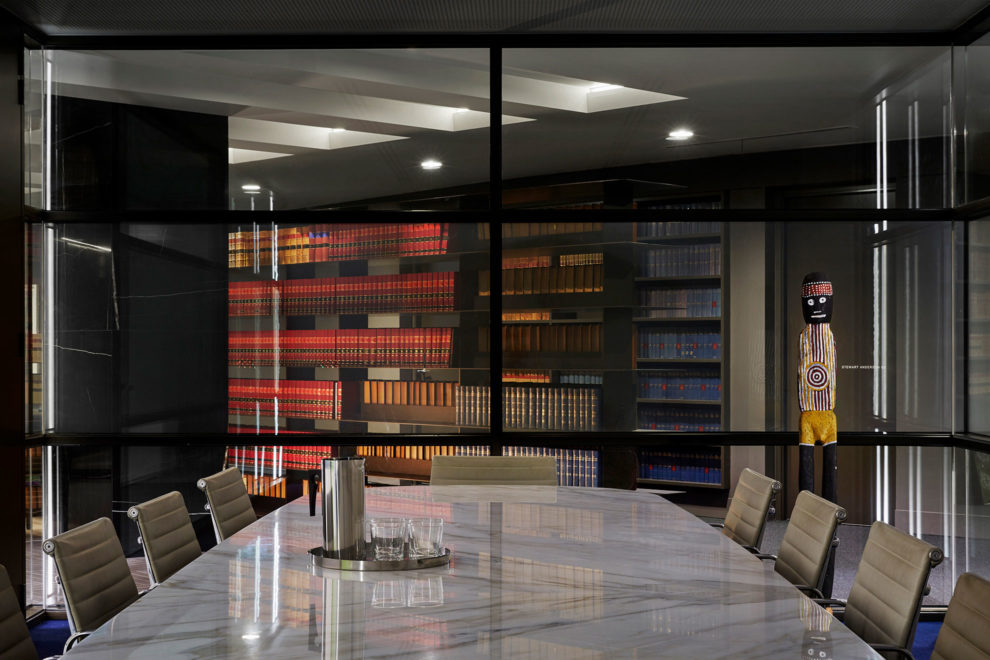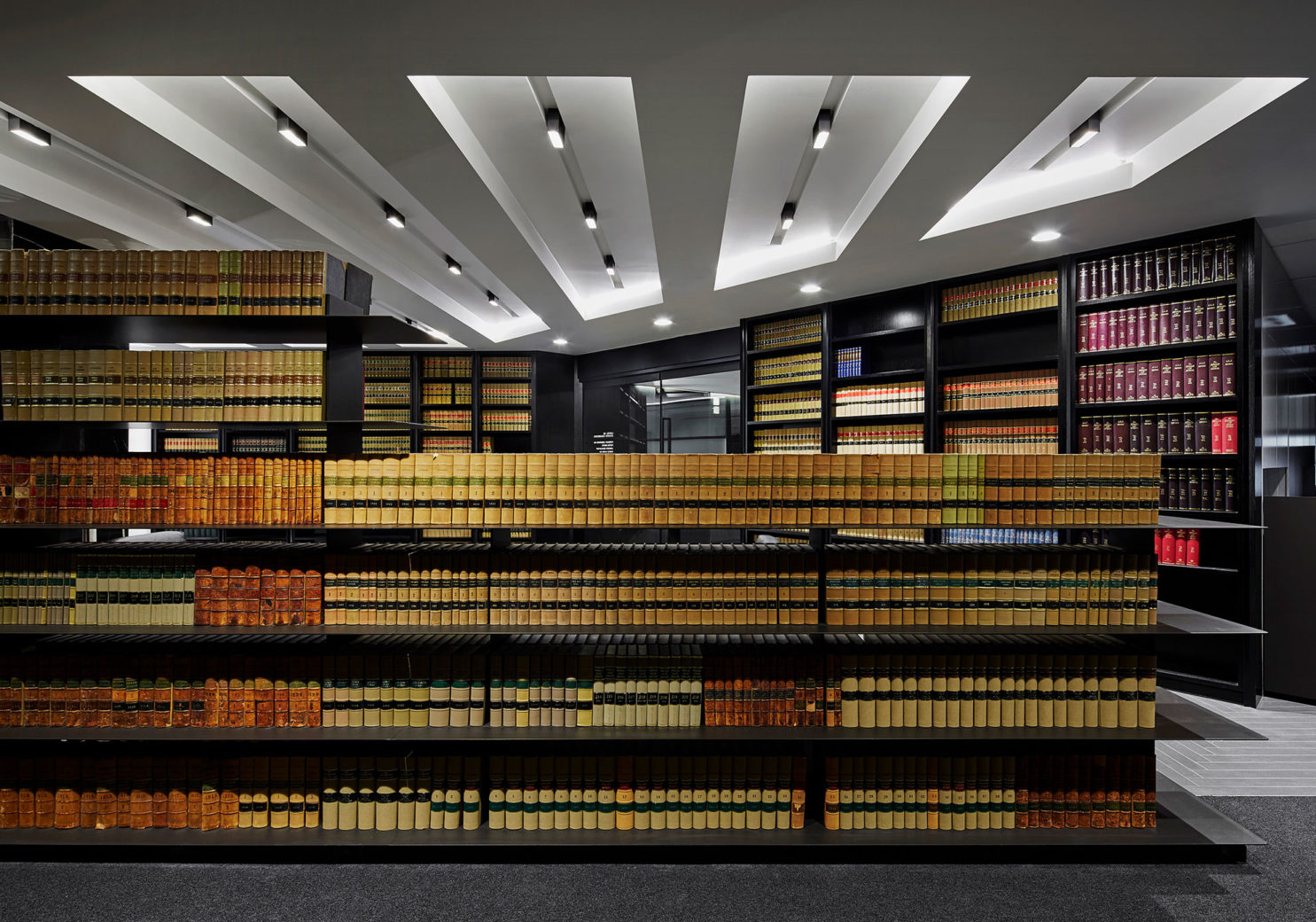 The library, which is elegantly curated with books (some dating back to the 1800s), surrounds a virtual reception, while a screen on entry enables visitors to touch a picture of each barrister to let them know they have arrived.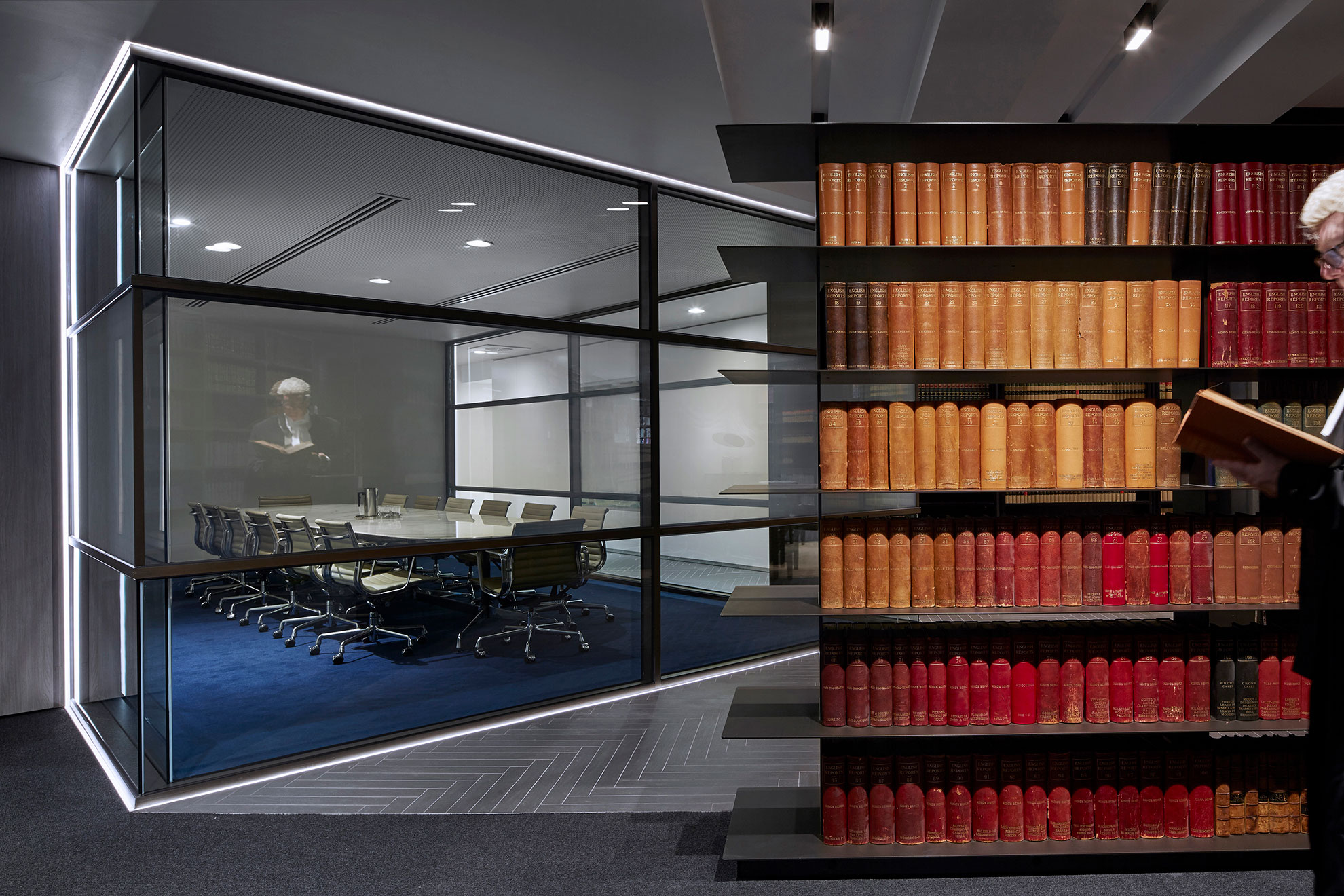 Visually arresting, the boardroom is contained within a glass box. But with the integration of switchable I-glass and LED light, the boardroom can have full privacy and discretion when required.
The new fitout also includes a lounge, secretarial work areas, and team amenities such as breakout kitchen and shower.